How To Automate WordPress Social Media Sharing Through Zapier
— March 16, 2018
•

4

Minutes Read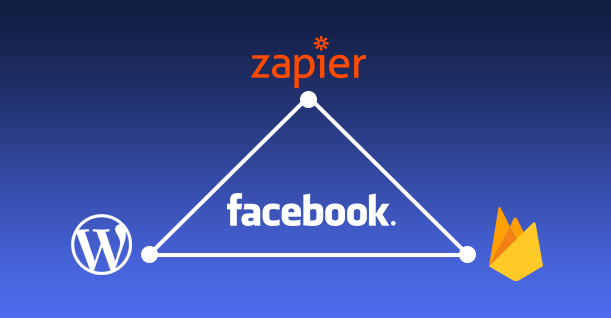 Social media plays an integral part in promoting content to the broadest audience. Brands with slow or missing social media activity are unable to direct substantial traffic to their website which further leads to low conversion rates. Timing is the key when it comes to sharing content on social media pages. The right social media strategy ensures delivery of the right content to the targeted audience and reduces the chances of losing valuable readers to the competition.
Firebase is a real-time database by Google which can be used to integrate many important features with your website or mobile application. It is compatible with WordPress but using it can be a bit tricky for less experienced WordPress users, especially when your motive is to only share content on social media agency accounts.
In this article, I will demonstrate the simple process of sharing the latest posts on my WordPress blog to my Facebook business page using Firebase without writing a single line of code!
How is that possible? Well, the answer to this question is Zapier.
Zapier simply automates the sharing activity from WordPress site to any social media sites and content sharing platforms. It offers both freemium and premium versions, along with a 14-days free trial of its premium features.
Now, let's share some blog content on Facebook.
Setting Up Zapier
Creating an account on Zapier is very easy. Simply sign up on the signup page and sign up.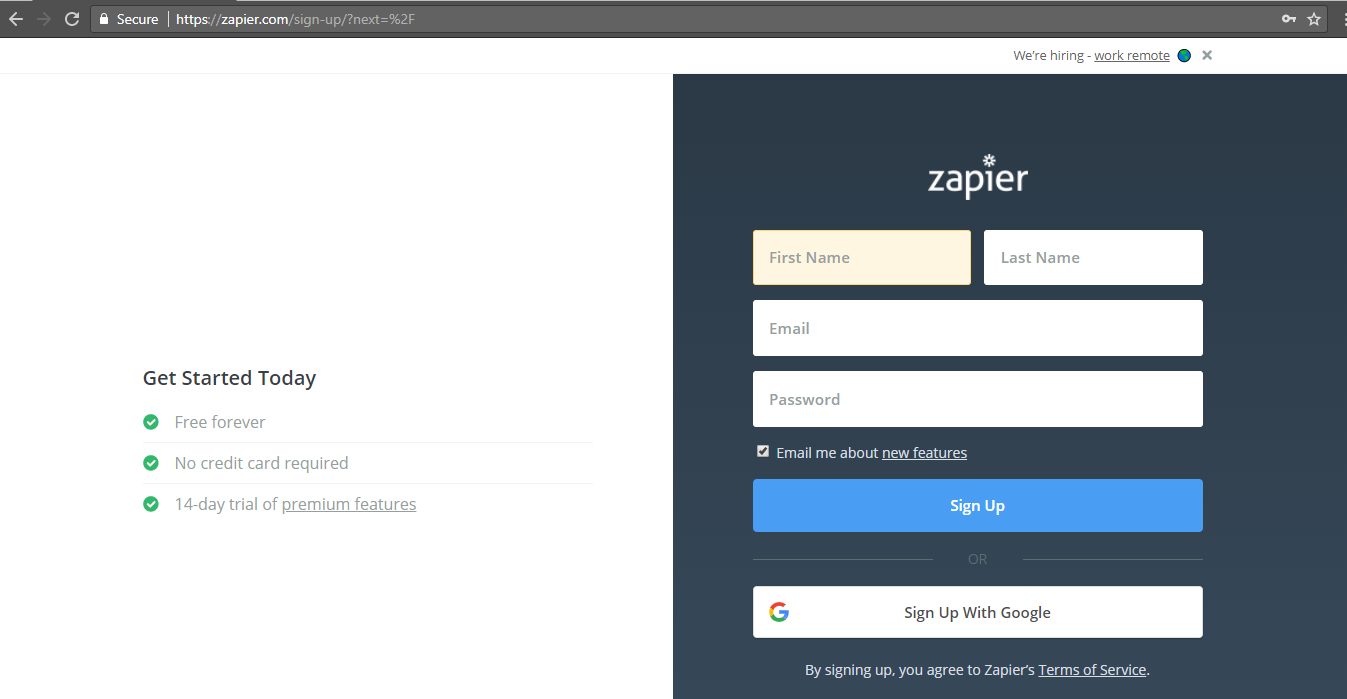 After creating the account, the next screen will display the complete list of apps which can be linked together to form a workflow known as Zap.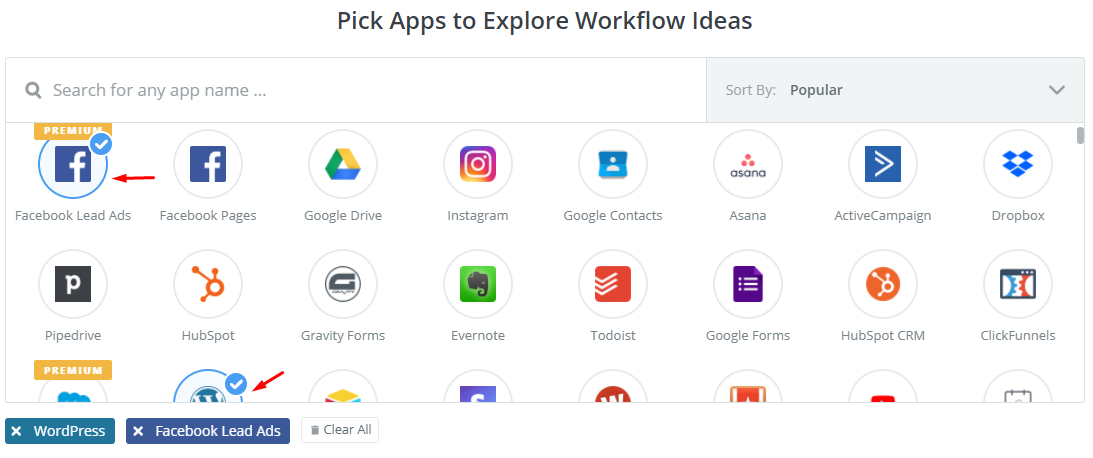 Since I am planning to use WordPress and Facebook, I will select both the apps and choose the relevant Zap from the list below.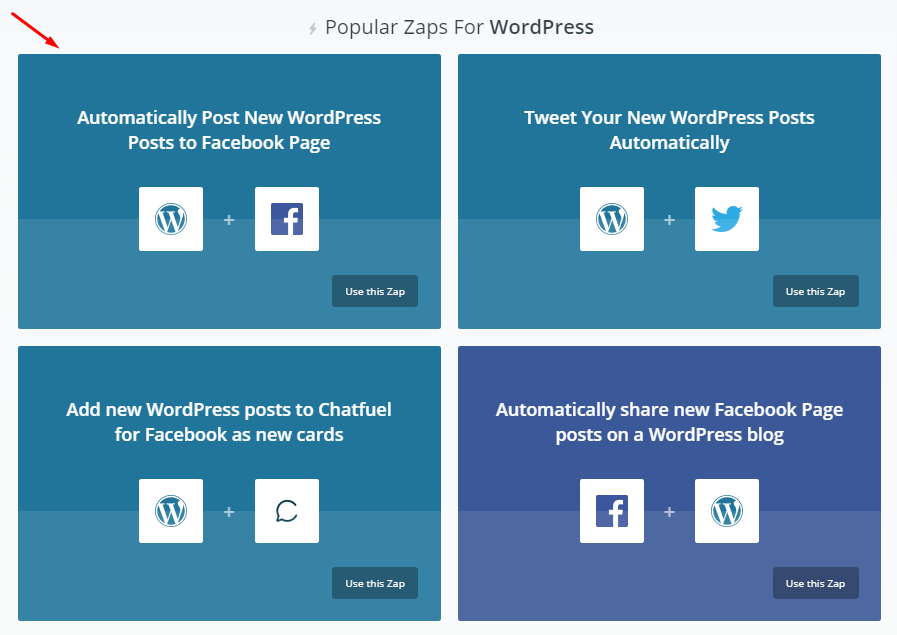 Creating the Zap
My Zap consists of just two apps, WordPress and Facebook.
Once you select the required Zap, a new page opens up that acts as the starting point of creating the Zap.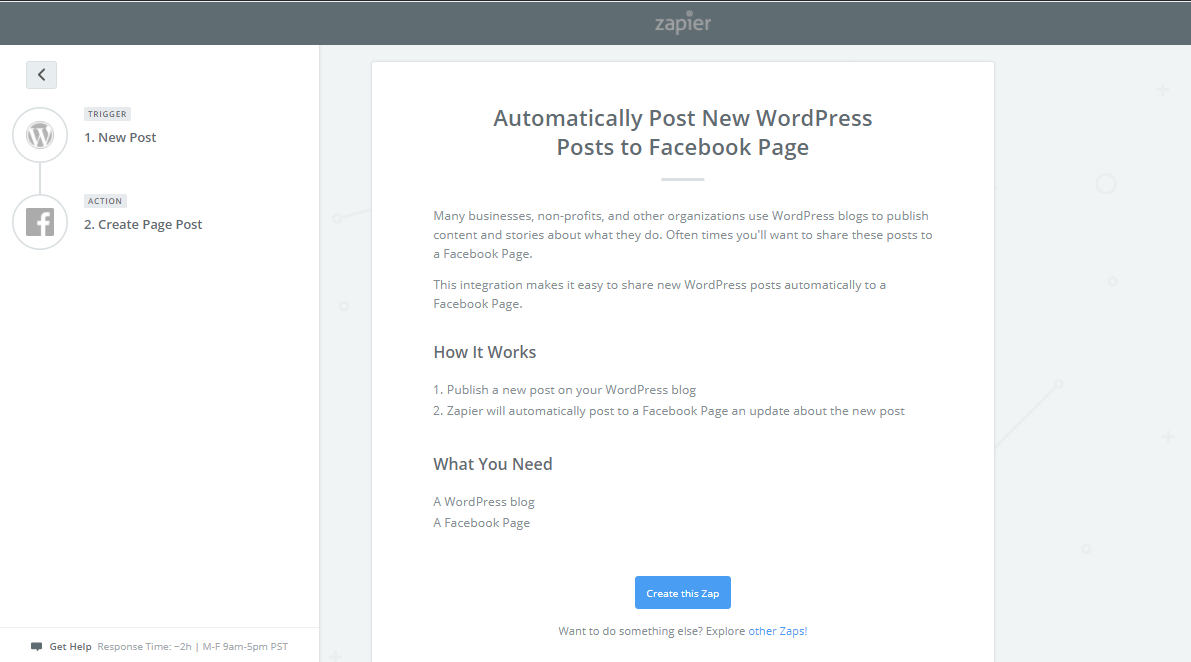 Read the page as it briefly describes the objective of this Zap, and if you think you have chosen a wrong Zap, this will be an ideal point for going back and starting all over again. If not, hit Create this Zap button to initialize the process.
The next screen will display the list of WordPress triggers which will be used in the Zap.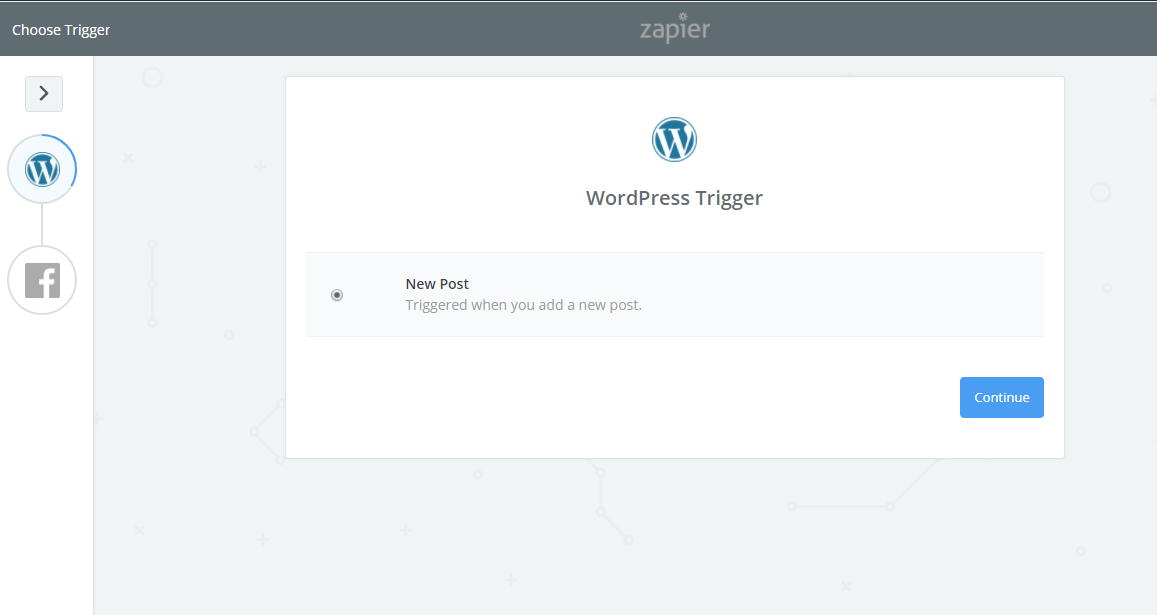 In my case, I just have one trigger because I only need to share posts on my Facebook page.
Now, I need to connect my WordPress account. For this, simply add the complete URL (https://www.yourwebsite.com/) of the WordPress site and click Test to verify the connection.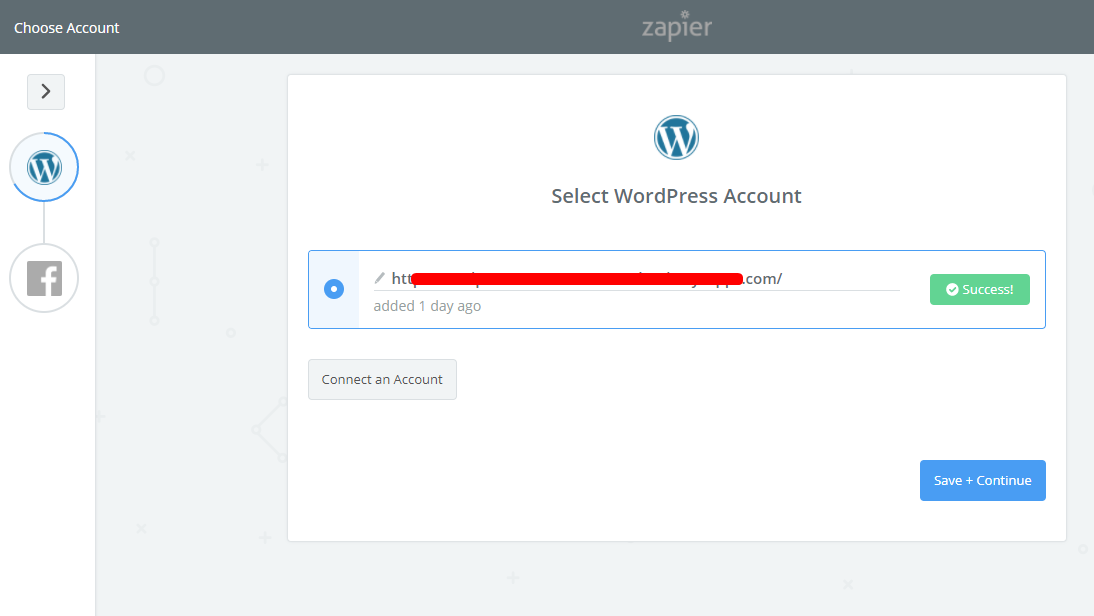 Now, click Connect an Account. A new window will pop up and ask for website's credentials.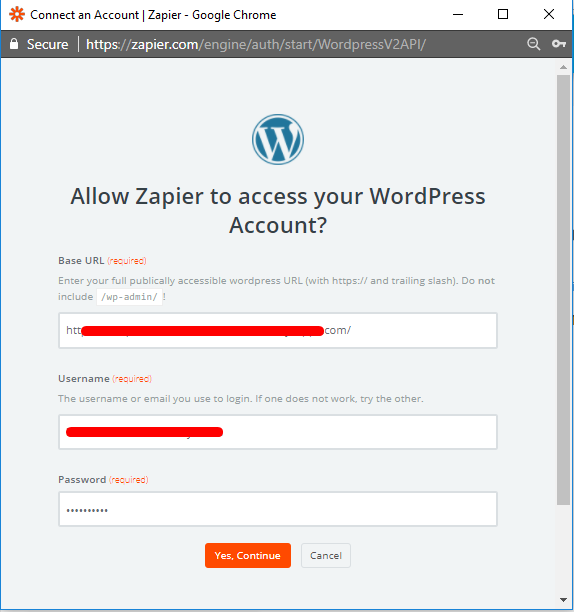 Fill the form and click Yes, Continue button to proceed. Click on Save + Continue to save your WordPress account.
In the next step, it will let you choose WordPress post status; post type and custom value for the post type.
I wish to share posts which are already published and has the type of posts with no custom value.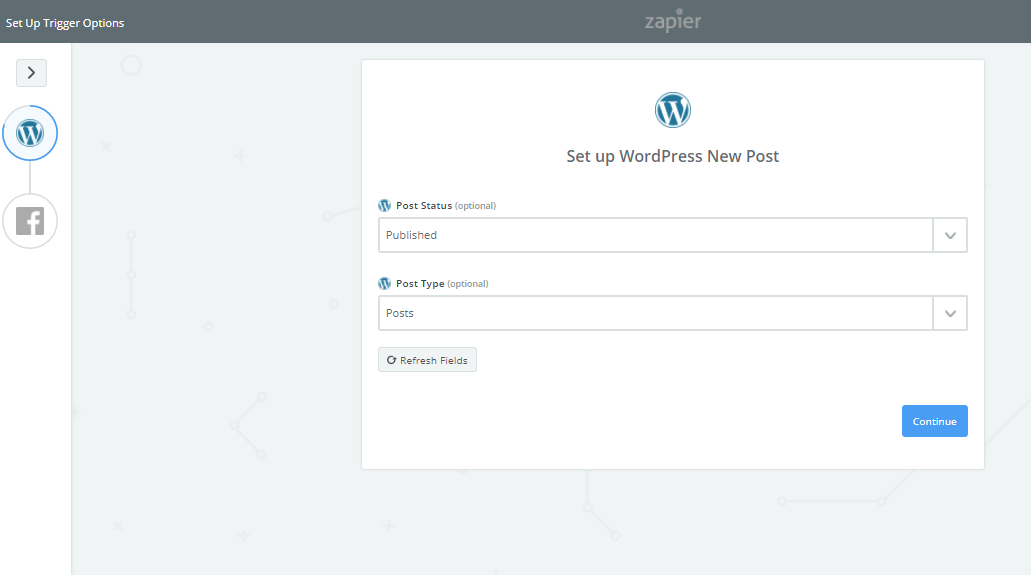 Click Continue to finish the process.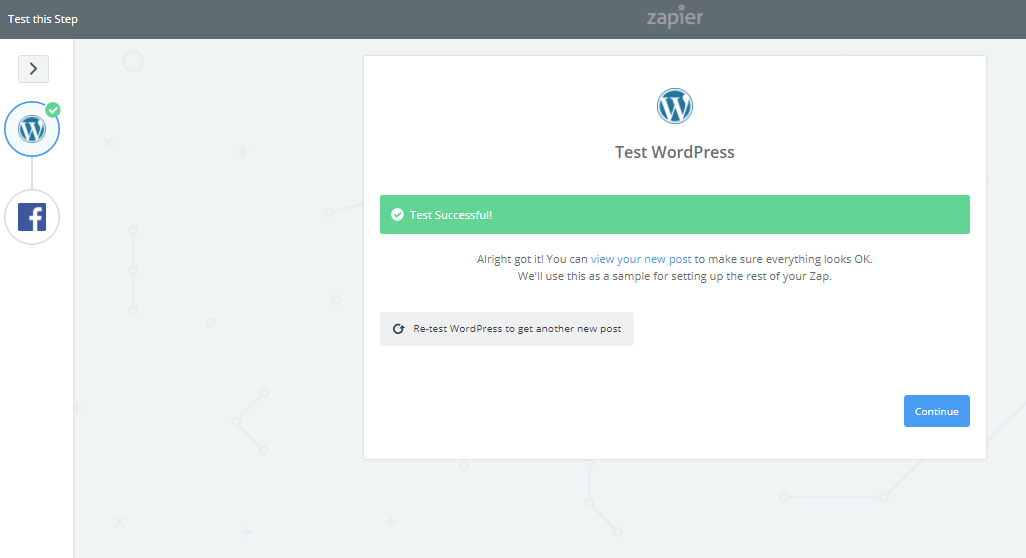 Connecting the Facebook Account
The next part of the Zap is connecting the Facebook page.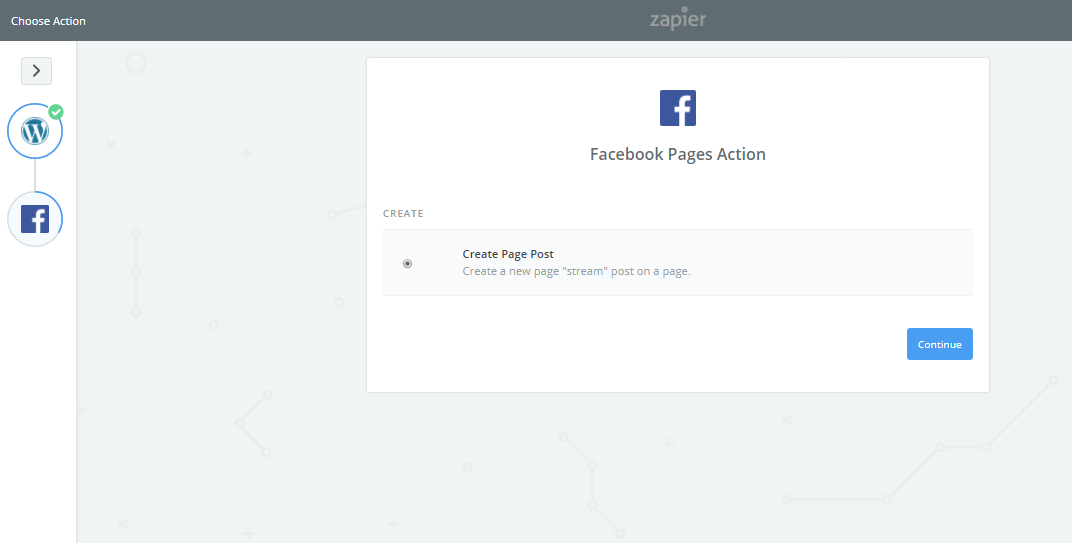 Click the Continue button, and follow the instructions to connect the page.
In the Facebook setup page, you can use the Facebook page and fields you would like to display in your post. You may wish to display the post title, post message and image URL in your post.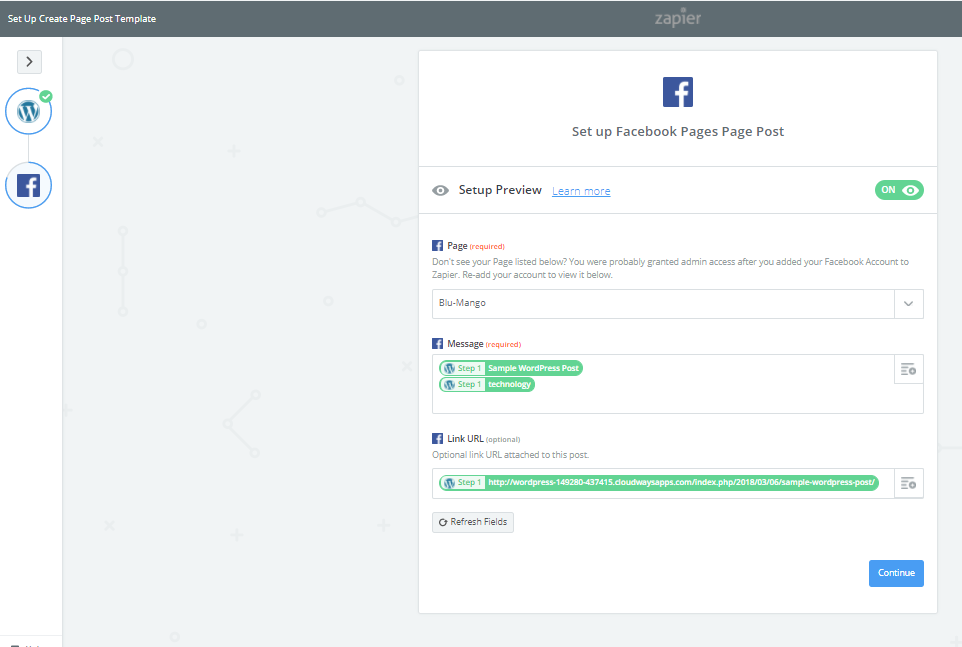 In my case, I have selected: post title and terms slug for my main post content and Image URL for displaying the image. Now, click the Continue button to see the final structure of your post.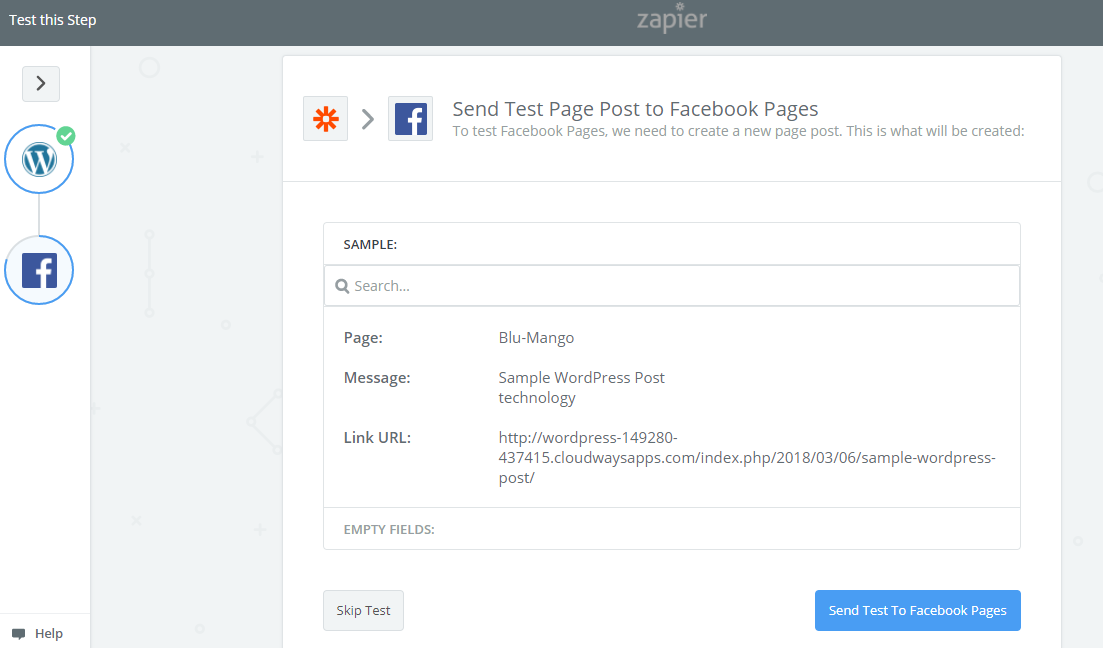 To test the Zap, click Send Test To Facebook Pages button, and the recent WordPress post will be shared on the linked Facebook page automatically.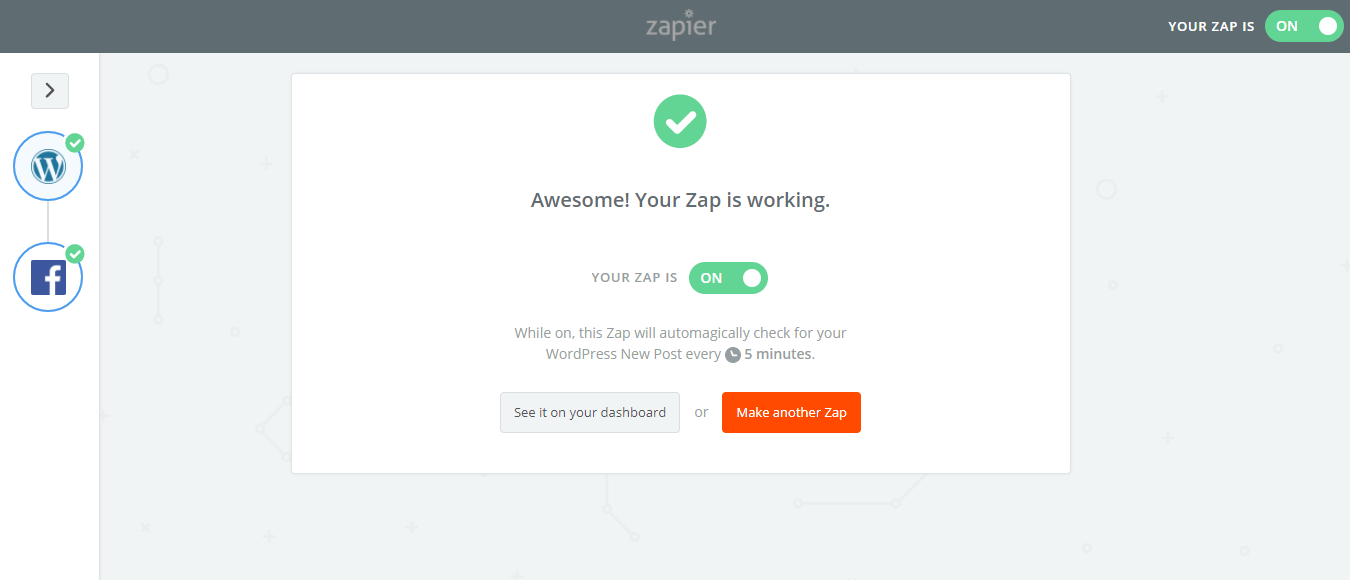 You can also turn ON and OFF the Zap from the dashboard or create a new one.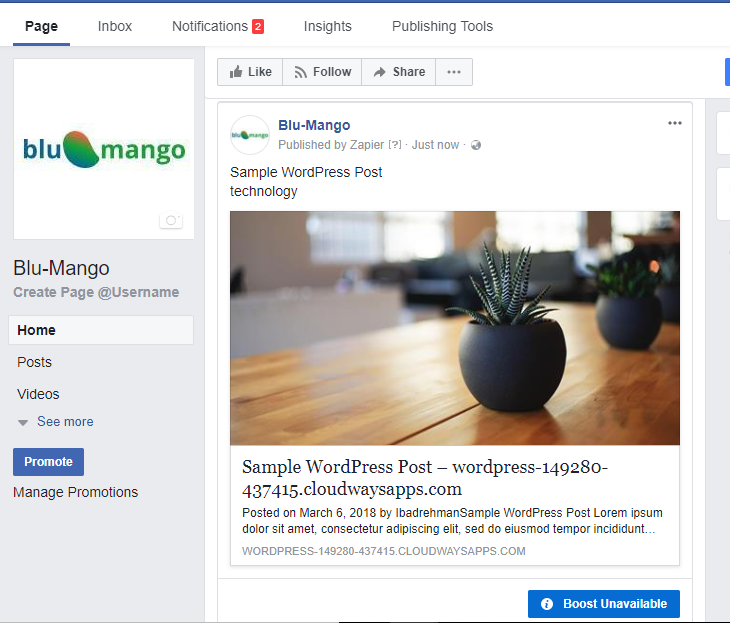 In the FREE plan, Zapier checks for latest posts every 15 minutes and as soon as it finds a new content it publishes it to connected social media platforms. Ìt allows 20 Zaps at a time with different combinations which means you can create various workflows for your business and team members.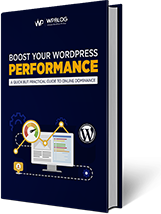 Create Faster WordPress Websites!
Free eBook on WordPress Performance right in your inbox.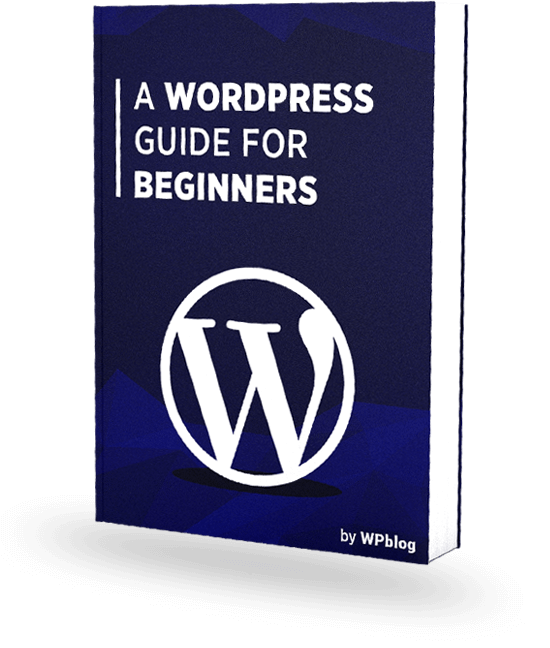 Create Faster WordPress Websites!
Free eBook on WordPress Performance right in your inbox.