30 Best WooCommerce WordPress Themes for Your Site in 2020
— January 14, 2020
•

15

Minutes Read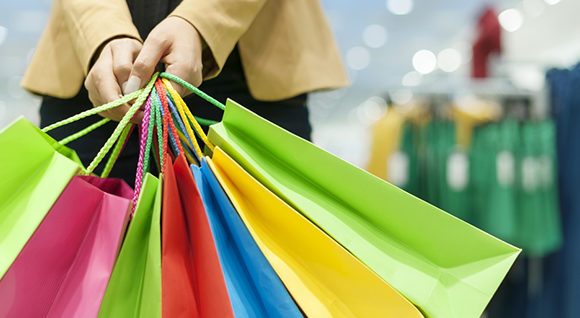 Do you want to sell something online? Well you're going to need a platform first and you can't get better results other than with WordPress – or rather its ecommerce plugin; WooCommerce.
WooCommerce is known to cater both to professionals and rookies who don't know a thing about coding. You don't necessarily need to hire a renowned web designer to craft your online store as you can do just that by yourself.
Given that WordPress is an open-source framework, you have access to perhaps the biggest community of esteemed bloggers, programmers and developers among others.
Perhaps the most defining aspect of WordPress is its vast library of plugins and themes, which includes both free and paid. That's right! You don't necessarily have to have a budget to make an attractive and engaging site.
So without further ado, we've managed to collect the best WooCommerce compatible themes for you in this list for you to be inspired by and hopefully use them to make your website a standout.
1. eStore

First on our list of the best free WordPress WooCommerce themes, could be easily mistaken for a premium WordPress WooCommerce theme when in fact, it is not. It would make sense since visitors will find various premium features and custom widgets with it. As you can see, it is just the kind of theme that appeases the needs of fashion designers and clothing salesfolk.
The interface and navigation are user-friendly and its flexible and customizable structure allows your products to easily catch the eye of your customers on the fly.
To sweeten the deal, it even has a responsive design that allows the site to appear and function great on any screen of your favorite digital device. The theme also comes with useful instructions on how you can set up your estore within minutes. It is definitely one of the best free WooCommerce themes.
2. StoreVilla

Second on our list of the best free WooCommerce templates is StoreVilla, a giant love letter for fashion, cosmetics, digital and jewelry stores everywhere. Not only will give you an attractive site, but it will do so much more than that. Here is what you'll find with this titan of a theme.
Features of StoreVilla Theme:
Complete built-in Customizer
You can customize and preview all of the changes you make to your site in real-time.
Highly integrated with WooCommerce: As the theme is built entirely with WooCommerce in mind, it gives users the ability to create a fully-featured ecommerce site.
Sliders help showcase your products to your customers in the best way possible. You can even customize them however you want.
Advanced search options streamline a visitor's search by aiding them to look for products in various categories with ease.
With over 10+ intrinsic widgets, you get to customize the homepage, sidebars, and footer of your online store with ease.
3. Flash
Third on our list of the best free woocommerce themes is Flash. If you're on the hunt for the most flexible and feature-rich theme for WooCommerce, then Flash is the one that fits the bill.
Its integration with SiteOrigin's Page Builder and the Flash Toolkit plugin just makes it better as the latter gives you 12 brilliant drag and drop widgets that work well in cohesion with the former. The built-in WordPress live customizer allows you to preview every change you make.
You even get three smart blogging styles including Classic, Classic full-width image, and Grid layout, either of which will give you a good-looking blog page. What's more is that this free theme comes with limitless color customizations.
Flash is one the most popular and best free WooCommerce themes around.
4. ShopIsle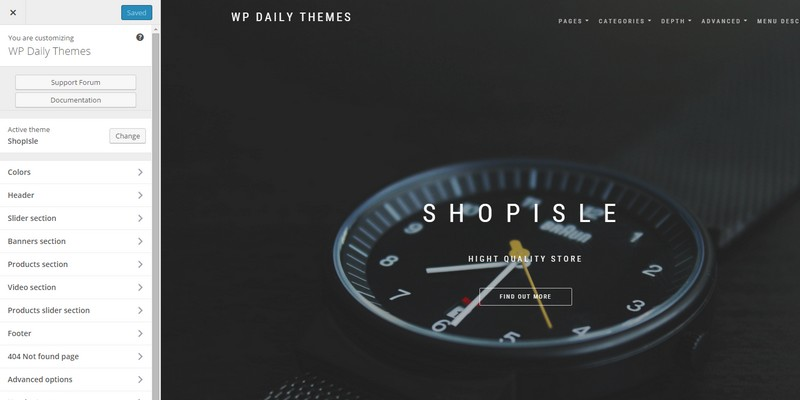 Here is another hot favorite in the collection of best free WooCommerce themes for fashion and digital stores all over. ShopIsle sports a clean and elegant design that is guaranteed to make your site stand out from the rest of your competition. Interestingly, it will get you to market and sell your products in smart fashion too.
Features of ShopIsle Theme:
The code provided by ShopIsle is both clean and easily customizable to help those with limited coding knowledge get things done easier and quicker.
Who says your website needs to be limited to English readers? The theme is localized which can easily translate all of the built-in text without any troubles.
You don't have to be a seasoned developer as you can easily update your website settings like social links, color, and layout into an interface that is simple and fun to use.
Browser Compatibility: You can allow your website to support browsers other than Firefox and Chrome.
5. Illdy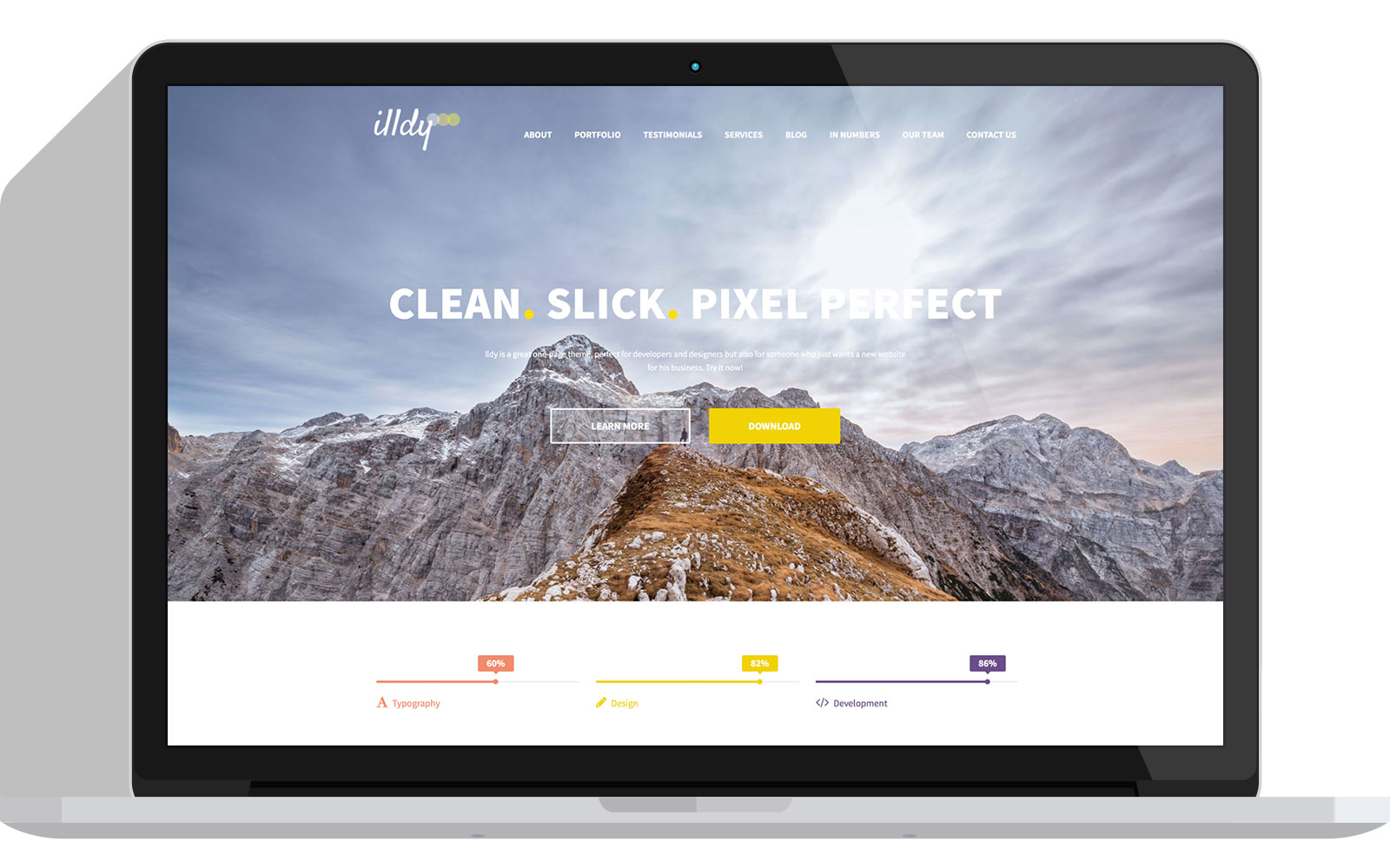 One look at this theme and it's love at first sight. One of the best free WooCommerce themes available, it is a multipurpose WordPress theme that is built on the Bootstrap front-end framework, making it responsive for mobile devices. Illdy is specifically suited for businesses, but it is also great for landing pages, portfolio as well as other creative websites.
The WordPress live customizer lets you see all the changes you make to your site in real time. It's one-page setup and tons of customizable options will give your site the original touch it needs to attract your visitors. It is integrated with other free and premium themes such as Gravity Forms, Yoast SEO, Jetpack and Contact Form 7 making it one of the best free WooCommerce themes.
6. Spacious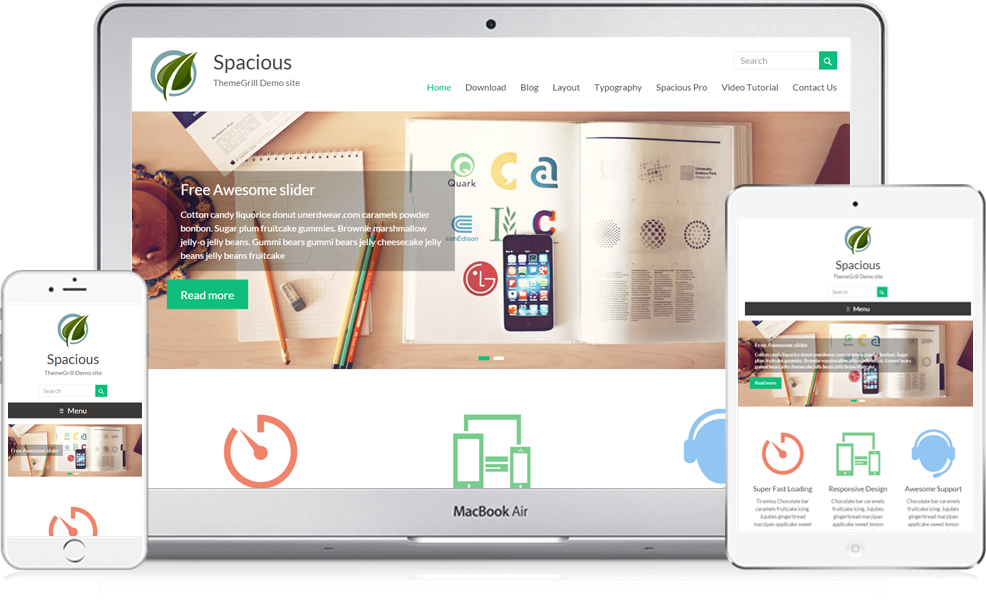 Whether it be for business, portfolio or blogging purposes, Spacious is the theme for WooCommerce that is right for you. This is because Spacious is a robust multipurpose theme that is spacious, coded and designed with great respect, time and love.
Features of Spacious Theme:
You can add any widget of your choosing that are available from the header and footer areas.
The free version comes with 5+ custom widgets that are made specifically for the creation of professional business sites.
You can guide your customers on the most important pages of your site with a Call-to-action widget.
Team widget: Use this widget to share testimonials and reviews about what others have to say.
Highlight some of the pages as services.
Search Engine Optimization
The theme follows the best SEO practices. You can use title tags to deliver the best content to search engines.
7. AccessPress Store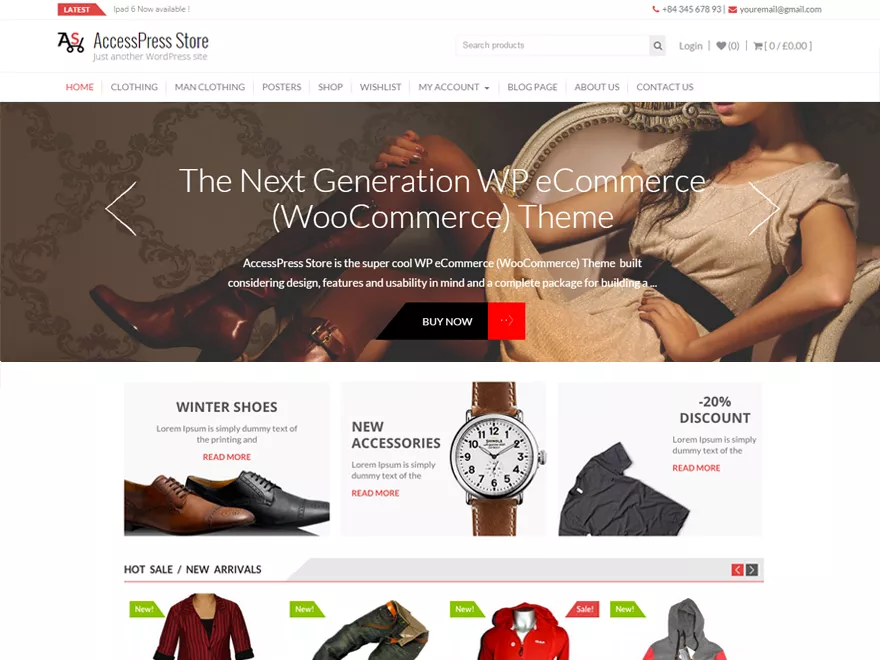 A worthy addition to the list of the best free WooCommerce themes is AccessPress Store, your key to building not only a modern online store, but also one that is the quickest to grab a person's attention. It is a fully-featured theme that was built with design, features as well as usability in mind. Here's what awaits you with AccessPress Store.
Features of AccessPress Store Theme:
Completely built-in customizer
Preview everything you change on your site.
With a boxed or full layout, you can find options for your website.
Deep WooCommerce integration
It is highly integrated with WooCommerce, allowing you to craft the perfect e-store.
Slider: Use and customize sliders to give your products the sleek presentation they need.
Extremely configurable homepage
Every single element of your homepage is customizable.
All these great features and more making AccessPress Store one of the best free WooCommerce themes around.
8. StoreFront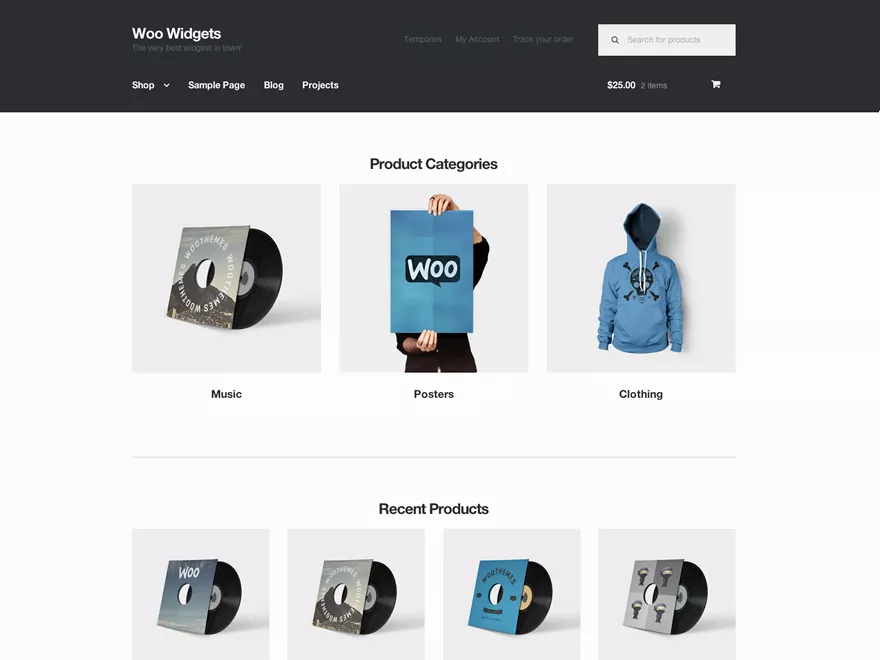 Because Storefront has been built by the core developers of WooCommerce, it is easily integrated with WooCommerce and its extensions. The theme allows for maximum uptime so you don't have to worry about your site facing performance issues..
You won't have to worry about any conflicts between themes and plugins during major WooCommerce updates either. Storefront has been based on the Underscores starter theme. Because of that, it features a responsive layout, a flexible grid and a schema markup for improved SEO performance.
9. Ascendant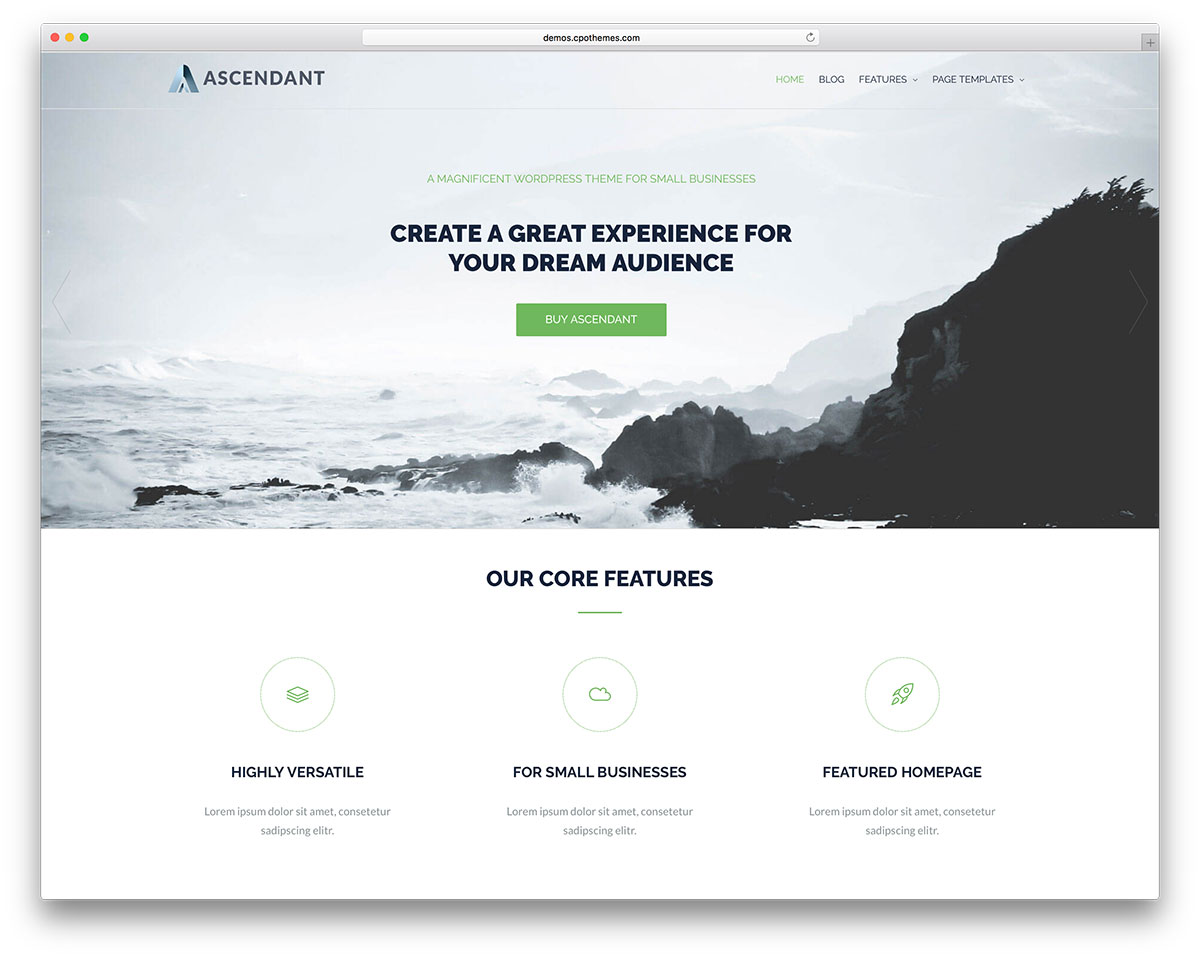 Ascendant is the kind of simple WooCommerce theme that is fitting for the creation of any site for any purpose. It boasts an astounding assortment of features that lets you create content for portfolios, services and team members. It is especially good for the creation of event-related websites and agency pages.
Capitalize on the member functionality to showcase your organization to your customers and also add testimonials to enhance your social presence and trust.
Features of Ascendant Theme:
The Ascendant grants you the power to have your site's layout adapt to any screen of any device.
You have up to five different sidebar layouts to choose from, minimize or remove the header and footer, as well as create a custom tailored experience for all of your pages.
You can make use of powerful shortcodes in order to create interactive experiences to your site.
Ascendant is one of the best free WooCommerce themes when it comes to color options. Any theme from Ascendant allows you to alter your color scheme without any trouble.
10. EightStore Lite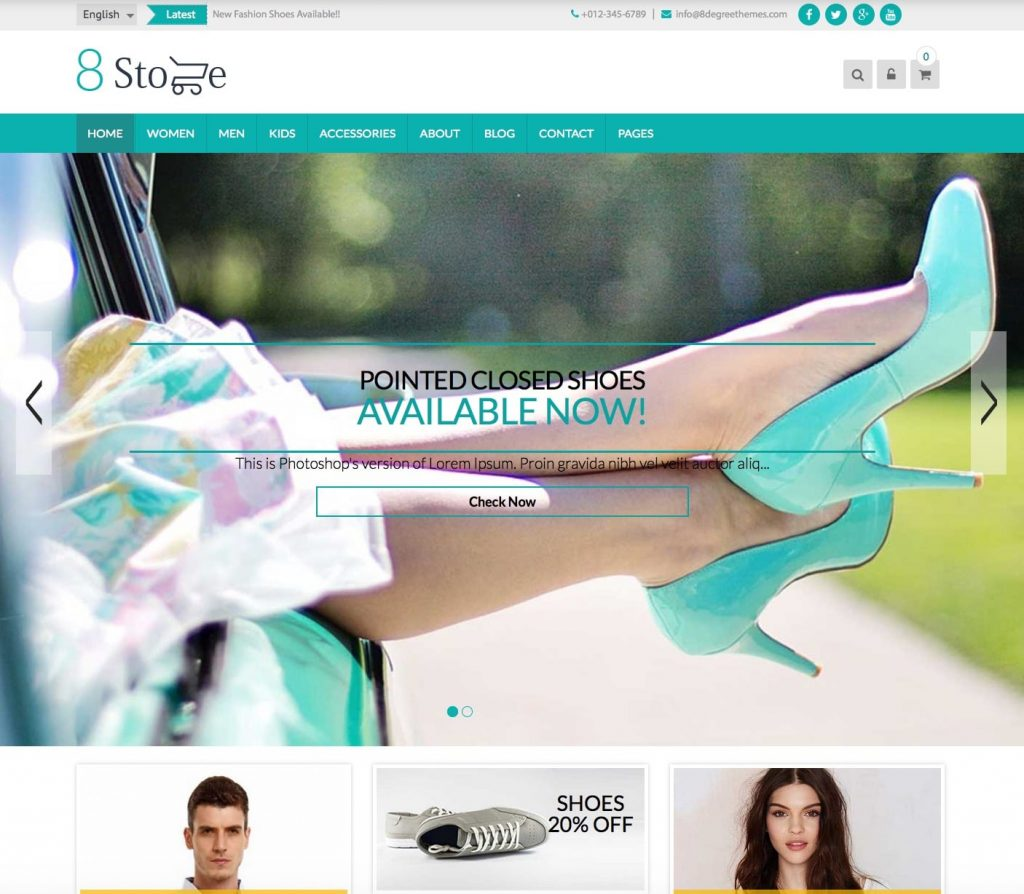 If you're one of those folks who is looking for a quick and painless way to put up an online store, then EightStore Lite is one of the very best free WooCommerce store Themes out there. It is another feature-rich theme that comes with a clean and elegant design and a wide range of options to give your site an identity of its own.
Features of EightStore Lite Theme:
Fully built on customizer

Slider

Deep WooCommerce integration

Boxed and full width layout

Highly configurable homepage

YouTube video integration on popup banner

Product and post search

Promo ticker

Call to action

Download EightStore Lite
11. Bellini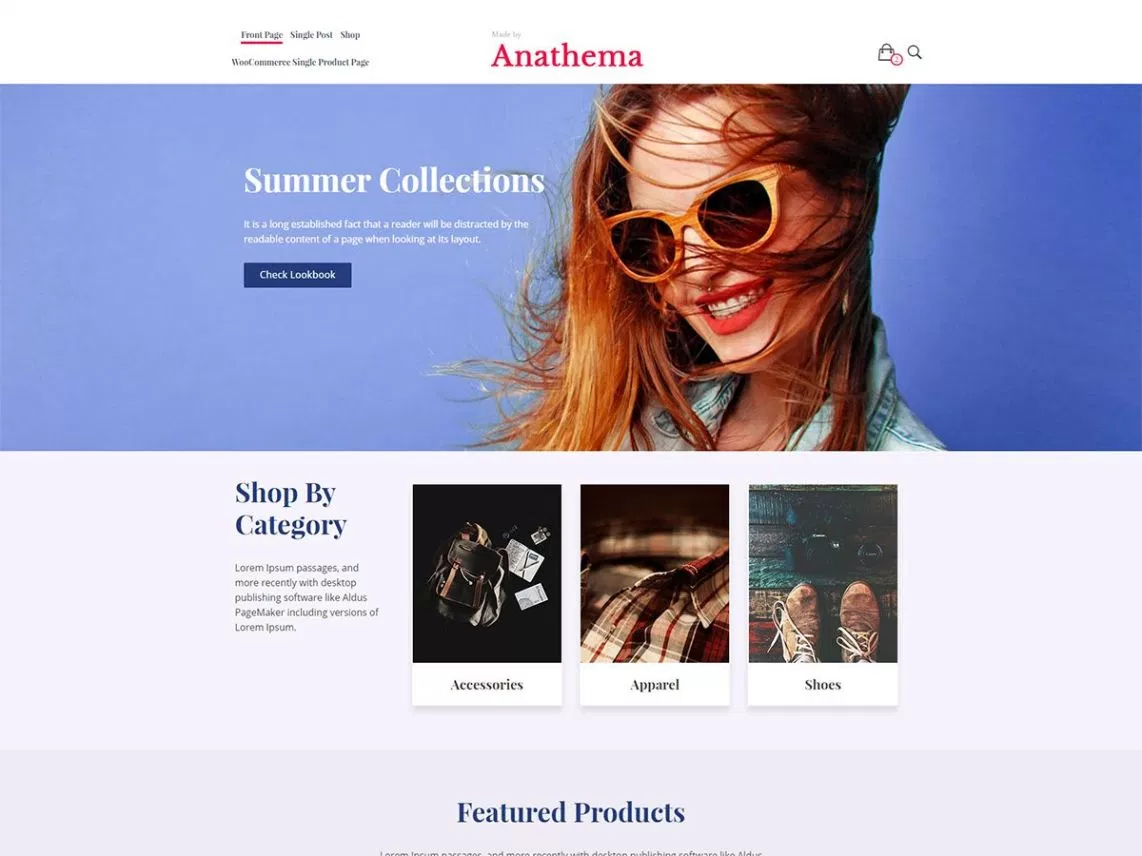 Bellini is a WooCommerce theme that has been generating tons of interest as of late. Part of it is because it has been touted as helping users build an ecommerce site without the need to code at all. The other is explained in the form of the given features.
Features of Bellini Theme:
You can start building away with the help of readily available Bellini Demo Templates.
Complete WooCommerce integration
Seeing as how Bellini is compatible with WooCommerce 3.0, it will be far easier for users to launch an online shop as well as change its product layouts as they see fit.
take advantage of lots of advanced customization options and preview the changes in real time as well.
Being built on Bootstrap allows Bellini to be SEO-optimized and responsive being able to work and load very fast on any screen and any device.
You might not have heard about Bellini a lot, but it's present on everyone's list of best free WooCommerce themes.
12. Activello
For online stores, Activello happens to be one of the best free WooCommerce themes that are not only free but great for multiple screen sizes as well. Since this free WooCommerce theme was built on the Bootstrap front-end framework, making it fully responsive and mobile-friendly.
Features of Activello Theme:
Flat and responsive design: The Bootstrap 3 frontend framework allows any site built on this theme to be responsive and mobile-friendly.
Activello has lots of customization options that are blended in as a ready-made WordPress Theme Customizer. With it, you can setup slider, change copyright information, element color and more.
Every visual on-screen is pixel-perfect, captivating all those who visit the site.
The theme supports infinite scroll that allows your site's content to load in a flash.
Get your site to support more than one language.
Activello supports most, if not all of the free and premium WordPress plugins in its library.
All these features and more make it one the best free WooCommerce themes.
13. Ample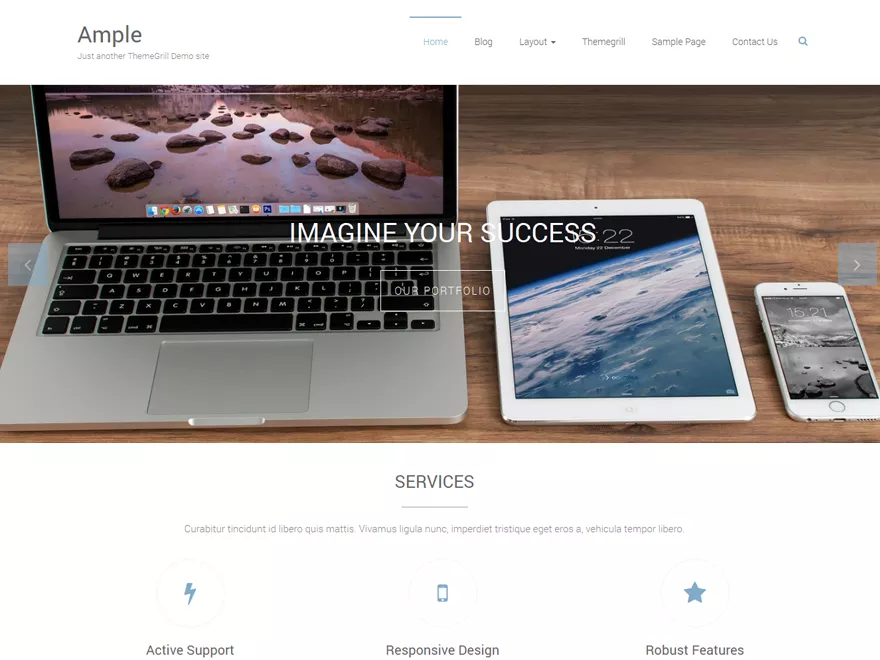 Ample is yet another multipurpose and responsive Free WooCommerce Theme that aims to help you construct a site in less time than it usually takes. Ample is one of the most popular themes out there as it already powers over 10,000+ sites already and counting. We included it into our list of the best free WooCommerce themes because of its main winning factors.
Features of Ample Theme:
Business Template

4 custom widgets

Call to action widget

Search engine optimization

Major browsers compatible

Optimized for speed

Download Ample
14. Sparkling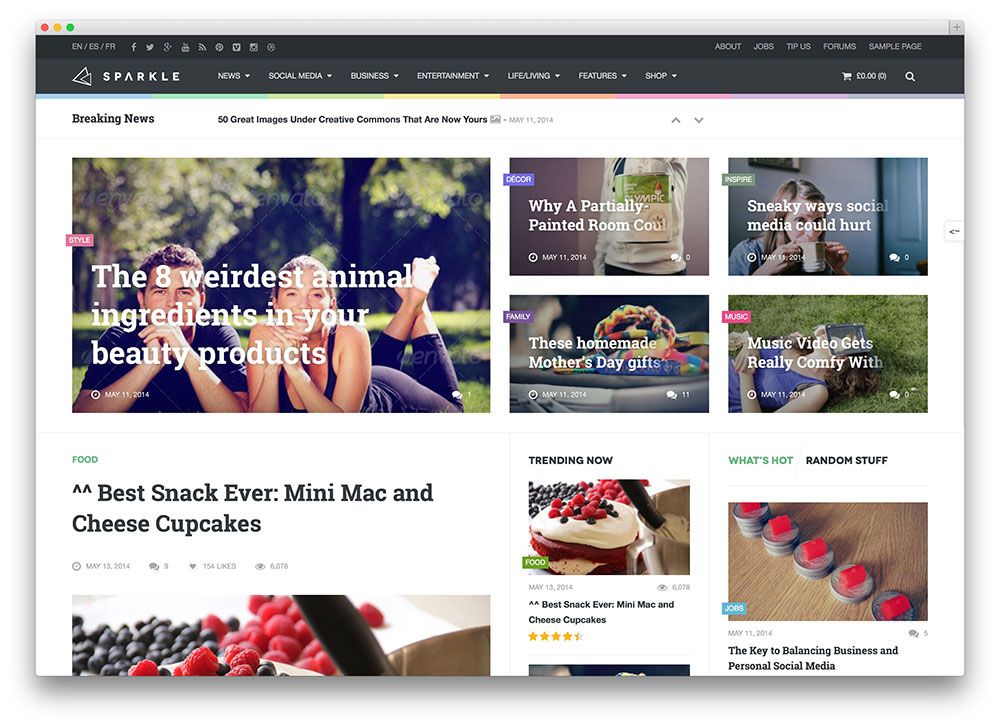 Sparkling joins the list of the best free WooCommerce themes since it consists of a flat, modern and clean design that was built on Bootstrap 3. The frontend framework that it utilizes is optimized for smartphones, tablets and desktop devices. Its pixel perfect design, wide range of widgets and a full-screen slider is what helps it stand out.
Sparkling is also SEO-friendly with a Schema compatible structure that will make Google love your site. The theme supports lots of both free and premium plugins such as SEO by Yoast, Contact Form 7, Gravity Forms, and W3 Total Cache among others. It is ideal for travel, education, fashion, digital and more.
15. TheShop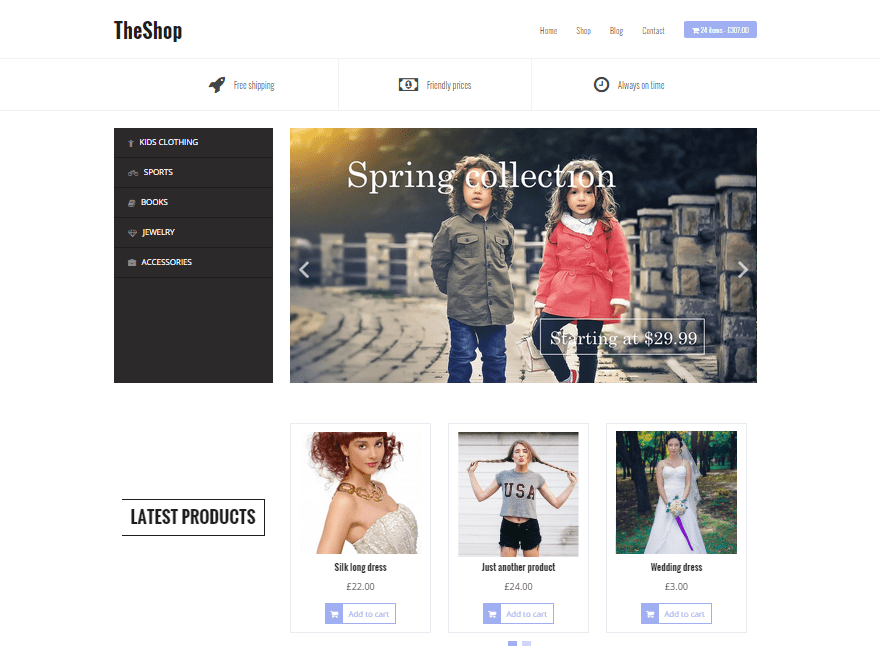 The name of the theme isn't one that's really hard to figure out. TheShop is an easy to use free WooCommerce theme that is fully compatible with the WooCommerce plugin. The theme is especially revered for the aspects as follows.
Features of TheShop Theme:
TheShop provides you with two templates. One for your homepage and the other for full width pages.
It takes you less than 2 to 3 minutes to install and then activate the theme.
You will have plenty of coloring options made available with this theme when you visit the Customizer.
You can choose between any of the 600 fonts from Google.
16. Brilliance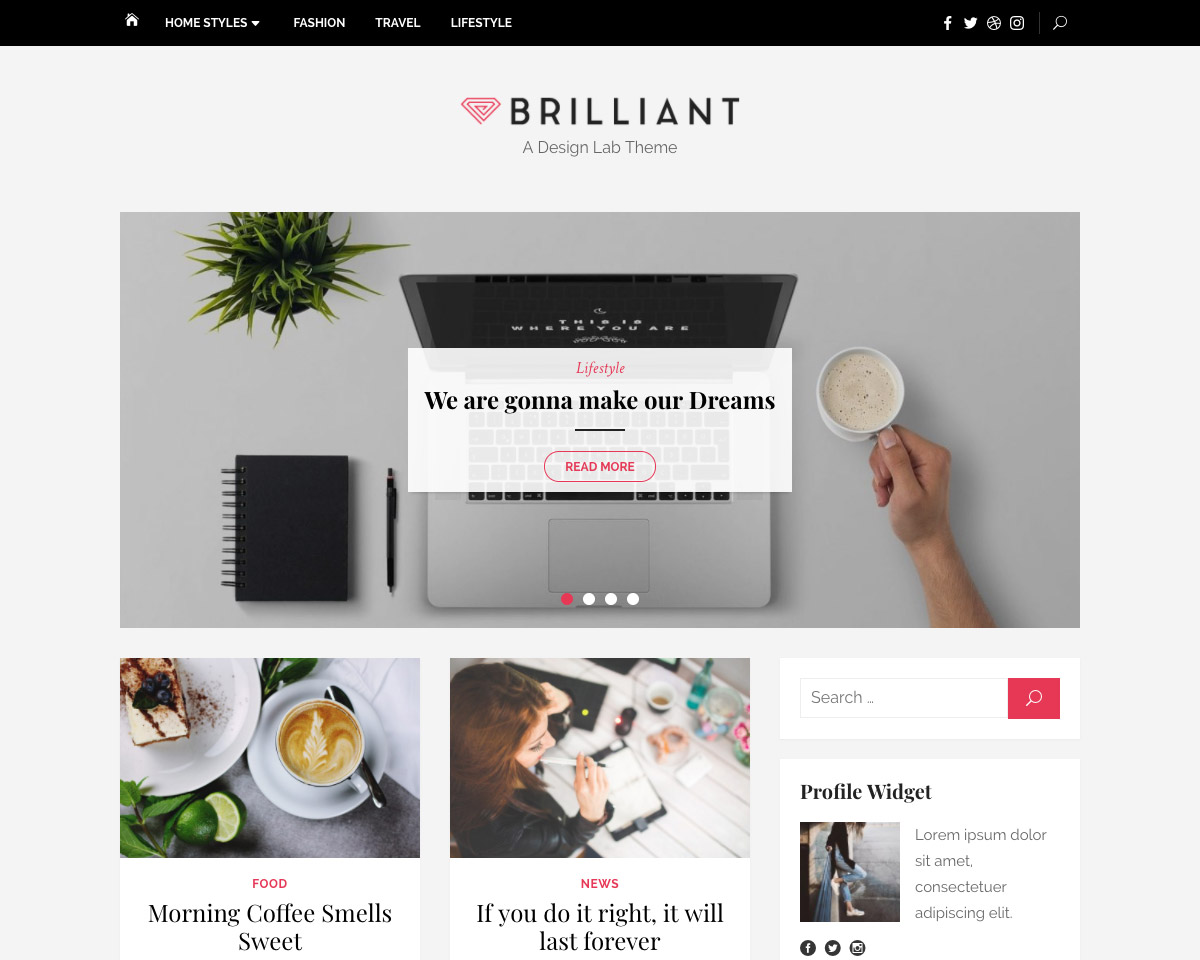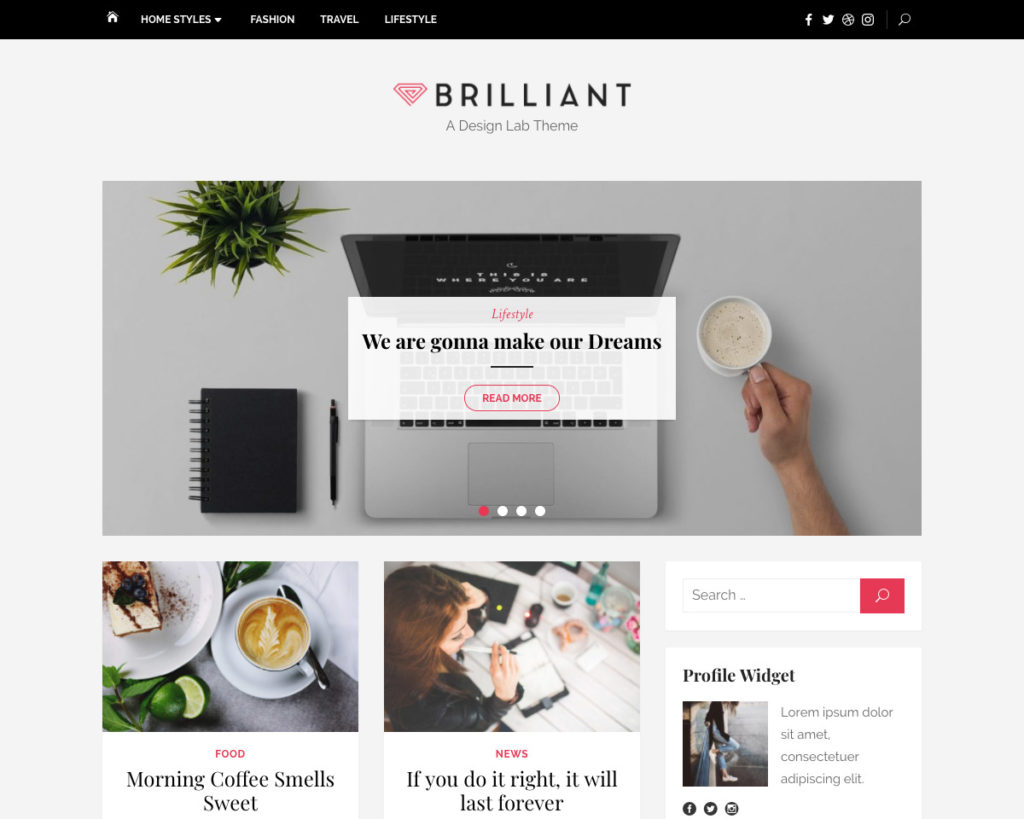 Brilliance is a multipurpose WordPress theme for WooCommerce that is ideal for business owners, agencies and corporate websites. The theme comes with a clean and responsive layout making your content look good on all screens.
Brilliance integrates seamlessly with WooCommerce and other popular WordPress plugins like Contact Form 7, WPML, and more. The author of this theme recommends using it with CPO shortcodes, CPO content blocks and CPO widgets for the best results.
17. Transcend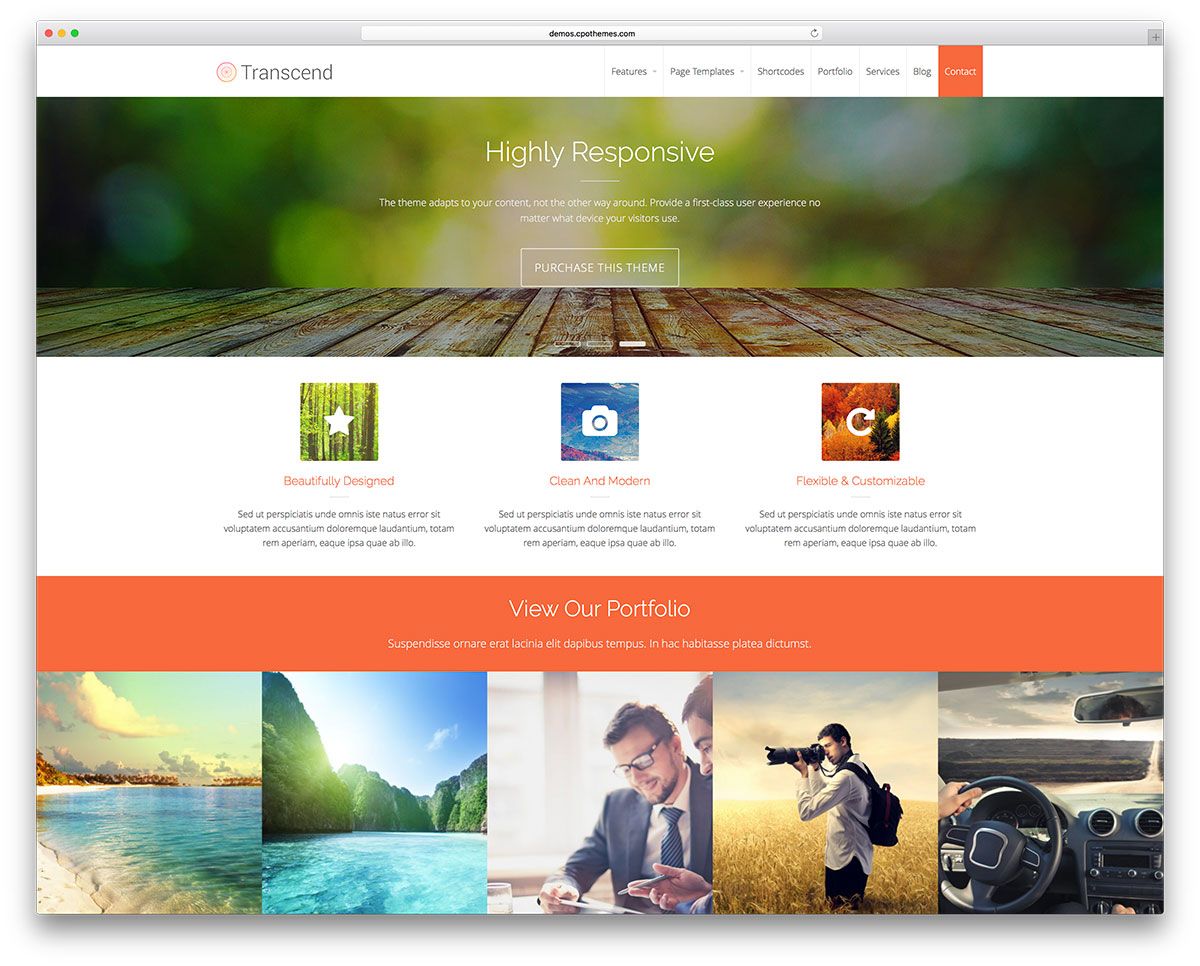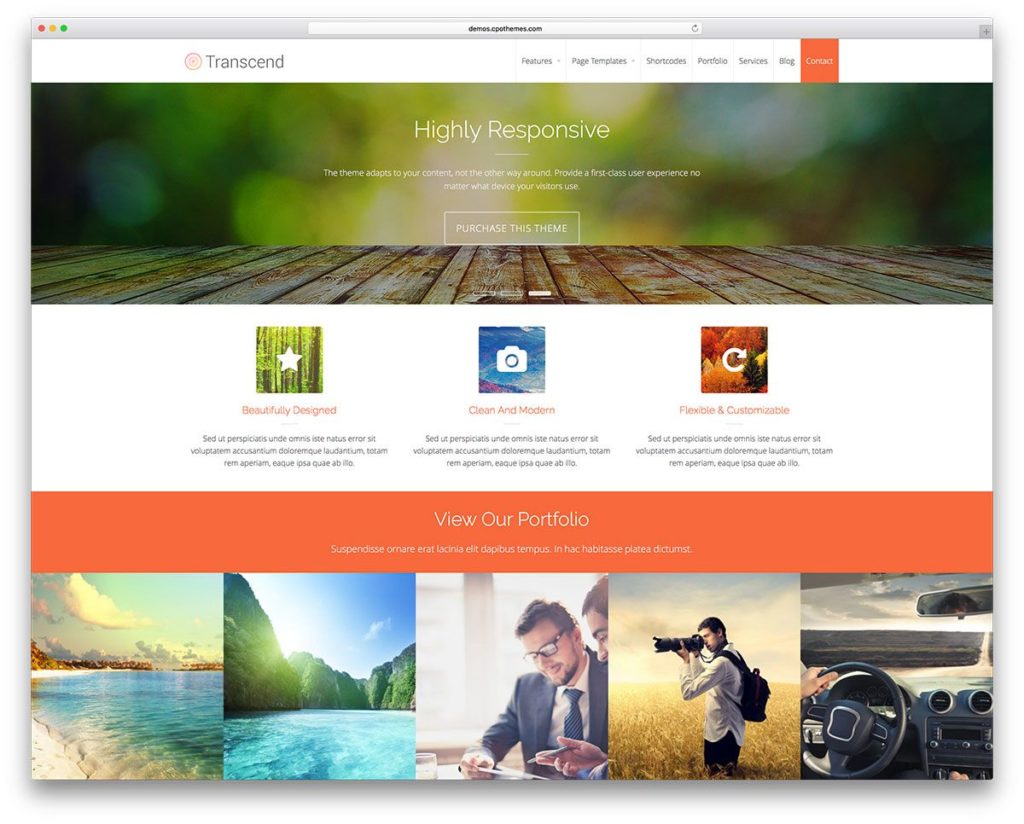 Transcend is another great and one of the best free WooCommerce themes targeted toward agencies so that they can strengthen their online presence. Strong attention to detail has been given to design and cleanliness of code while making this theme.
The theme works perfectly with WooCommerce plugin so that you can create amazing online stores for your business. Transcend allows you to create shop pages through its built-in shop page templates, product catalogs and more.
18. FlatOn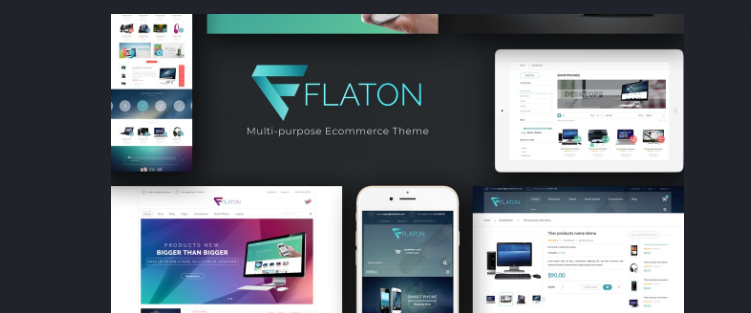 FlatOn is a blend of flat and modern responsive design. The theme consists of two different color schemes and uses a skeleton framework for grids to reduce the amount of CSS. The theme is ideal for business and corporate websites.
FlatOn comes with built-in support for WooCommerce, and other ecommerce platforms like Jigoshop.
19. Catch Flames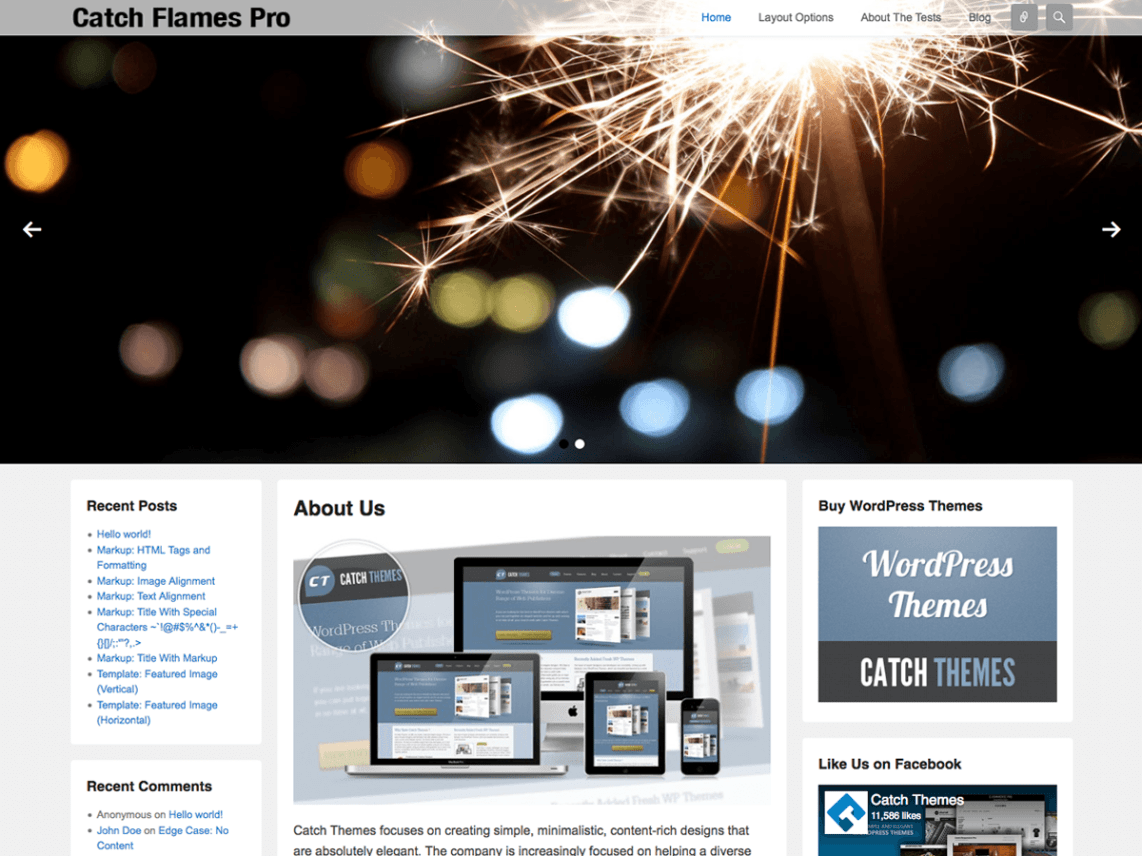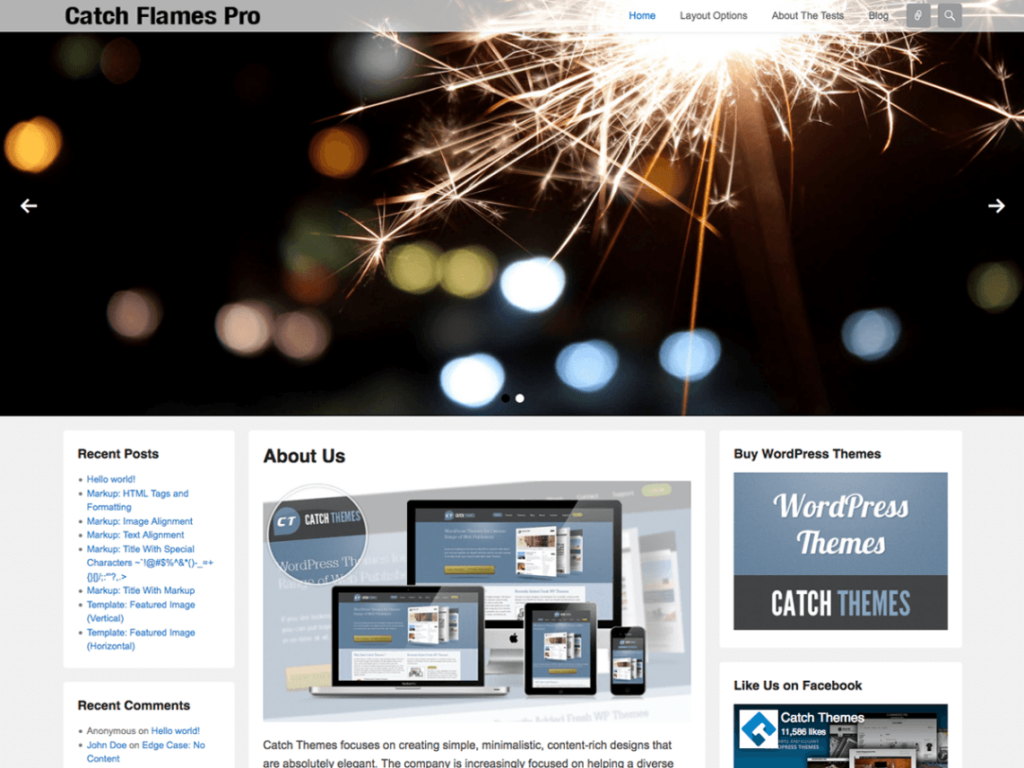 Catch Flames is a lightweight and clean WordPress theme for WooCommerce that is highly responsive and easy to install. The theme uses a three column layout and has a wider display making your website look spacious. Users have the option to change the layout from three column to two column as per their needs.
Catch Flames is compatible with WooCommerce giving its users the freedom to create beautiful and clean online stores. The theme is also translation ready and is translated in Brazilian Portuguese, French, Spanish and Swedish.
Catch Flames is a great addition to any list of best free WooCommerce themes.
20. Responsive Mobile
As the name suggests, the theme is mobile first and makes your content stand out on all mobile devices. Responsive Mobile comes with 9-page templates, giving enough options to the user for their website.
The theme options of Responsive Mobile gives users full control with easy Logo Upload and social networking. The theme is WooCommerce ready with built-in compatibility for WPML and many other plugins.
21. Seller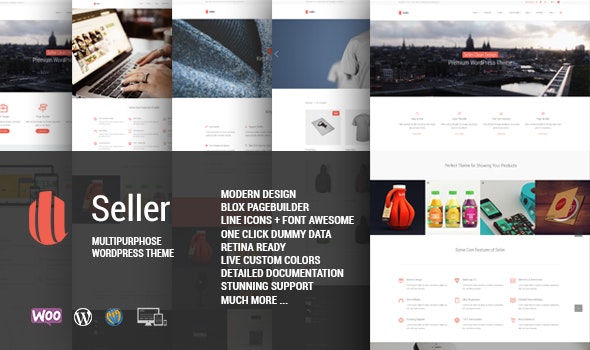 After its recent update, the theme switched from Theme Options to WordPress Customizer, giving the user more control over website's elements. Seller is one of the best free WooCommerce themes available.
The theme gives a very professional look to your online store and it comes with a load of features. The theme has a fully responsive design, footer widgets, page layouts and more.
22. Tyche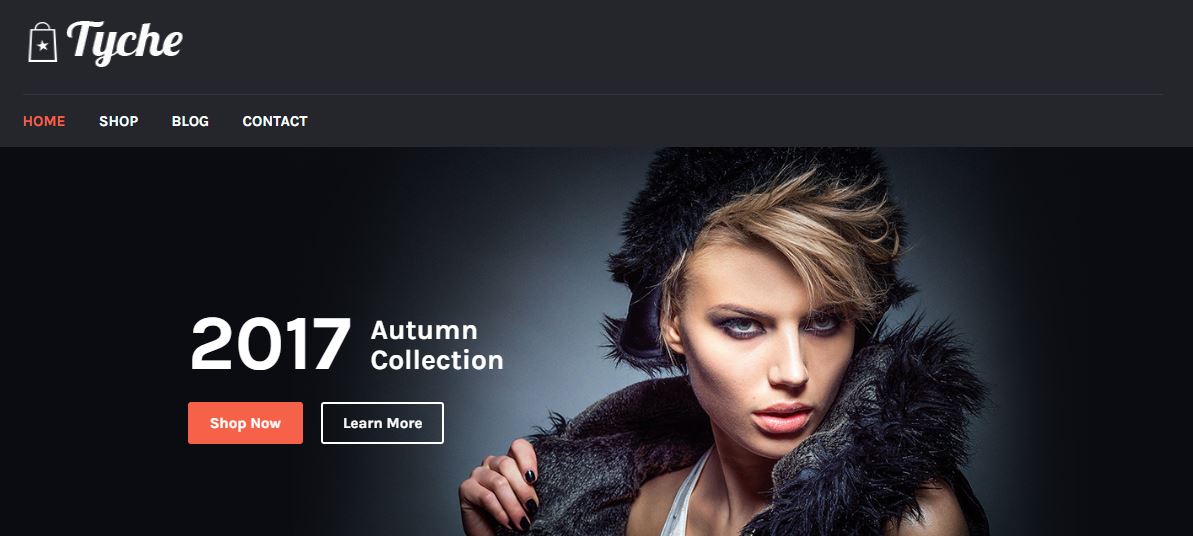 Tyche is a free WooCommerce theme designed by Colorlib. The theme has a responsive design that makes your content look great on various devices and screen sizes. You can also customize your online store using the Live WordPress Customizer with real-time previews. The theme is also easy to install which is perfect for WordPress beginners.
With features like social media integration, contact form compatibility, Google Maps integration, and custom logo upload, Tyche is one of the best free WooCommerce themes available.
23. Clean Commerce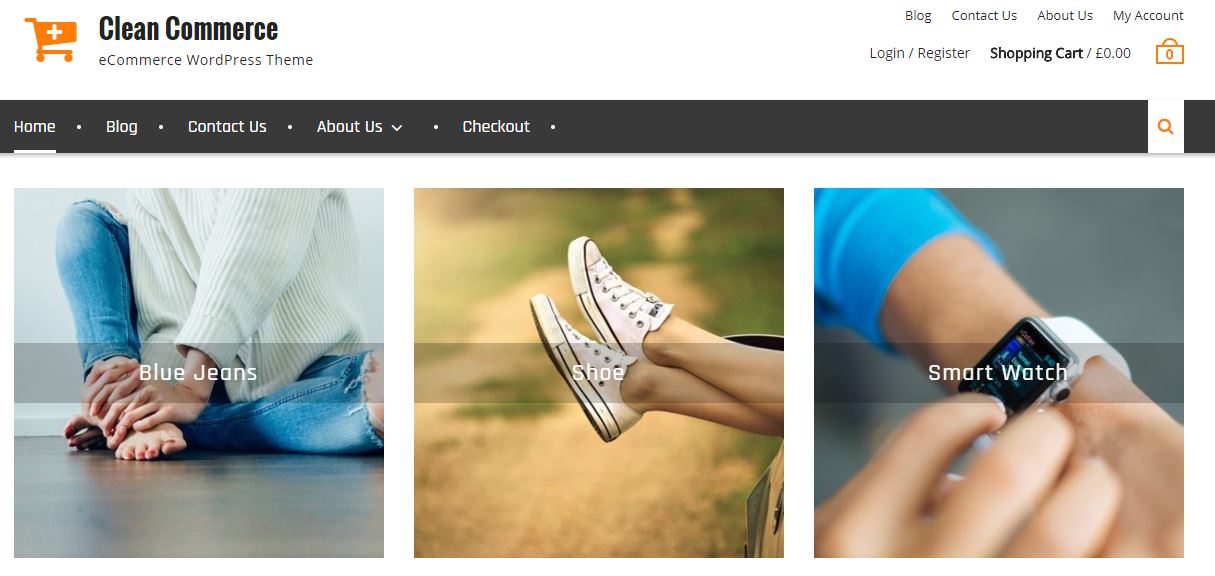 With more than 79000 downloads and 5000 active installs, Clean Commerce is one of the most popular free WooCommerce themes. The theme allows you to build an online store for all type of products including digital products like software, music and more.
Clean Commerce is compatible with multiple browsers including Chrome, Firefox, Opera, and Safari. The theme also comes with a Colorlib's dedicated support.
24. FreeStore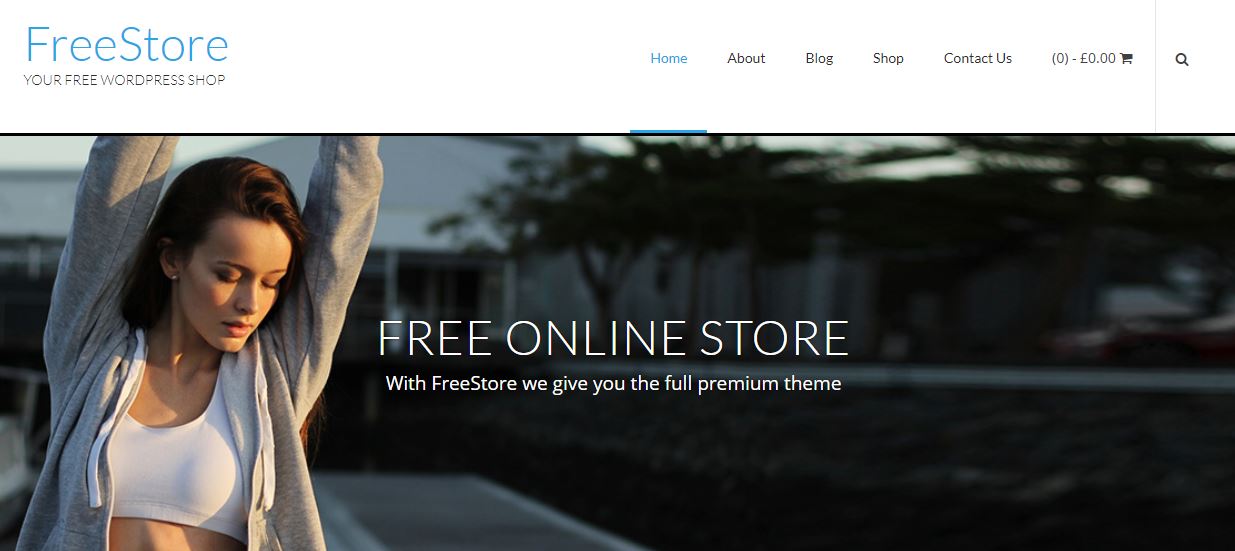 FreeStore offers a host of WooCommerce customization options. The theme is built with a deeper WooCommerce integration giving you a seamless experience of the best ecommerce platform.
FreeStore has integrated SiteOrigin page builder for easy customization including drag and drop functionality.
25. StoreOne

StoreOne is a fast WooCommerce theme that is built on Bootstrap framework. The theme has an impressive load time allowing you to display your content at lightning fast speeds to your visitors. The theme is built on the latest code making it not only fast but also secure.
StoreOne is also SEO friendly which means it will be easier for your products to rank higher in the search engine, driving more traffic to your website and resulting in more conversions.
26. Azera Shop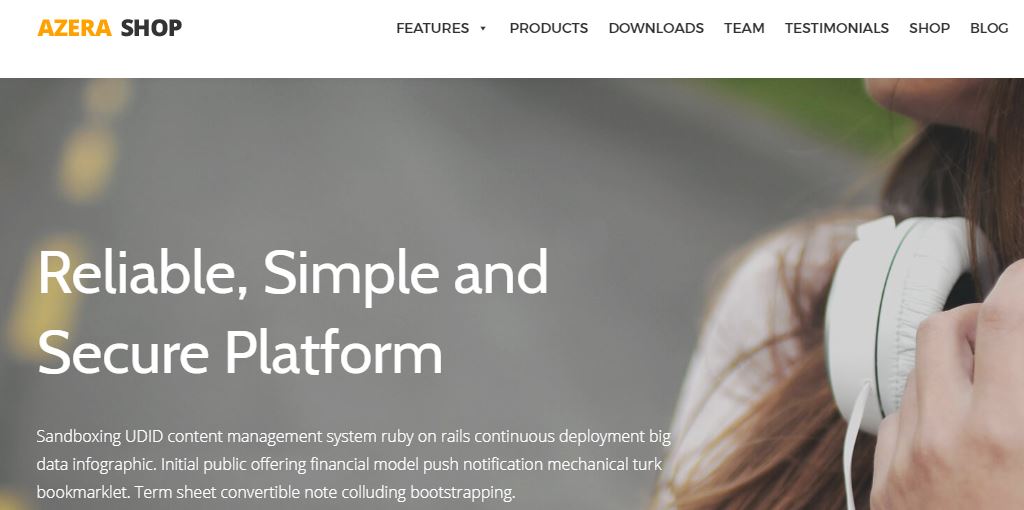 Azera Shop is stunning multipurpose WordPress theme that is ideal for online stores. The theme has a clean and validated code making it editable by anyone who knows HTML and PHP language.
The localization feature makes it translatable to many languages so you don't have to worry about visitors coming from different parts of the world, making Azera one of the best free WooCommerce themes available today.
27. Sporta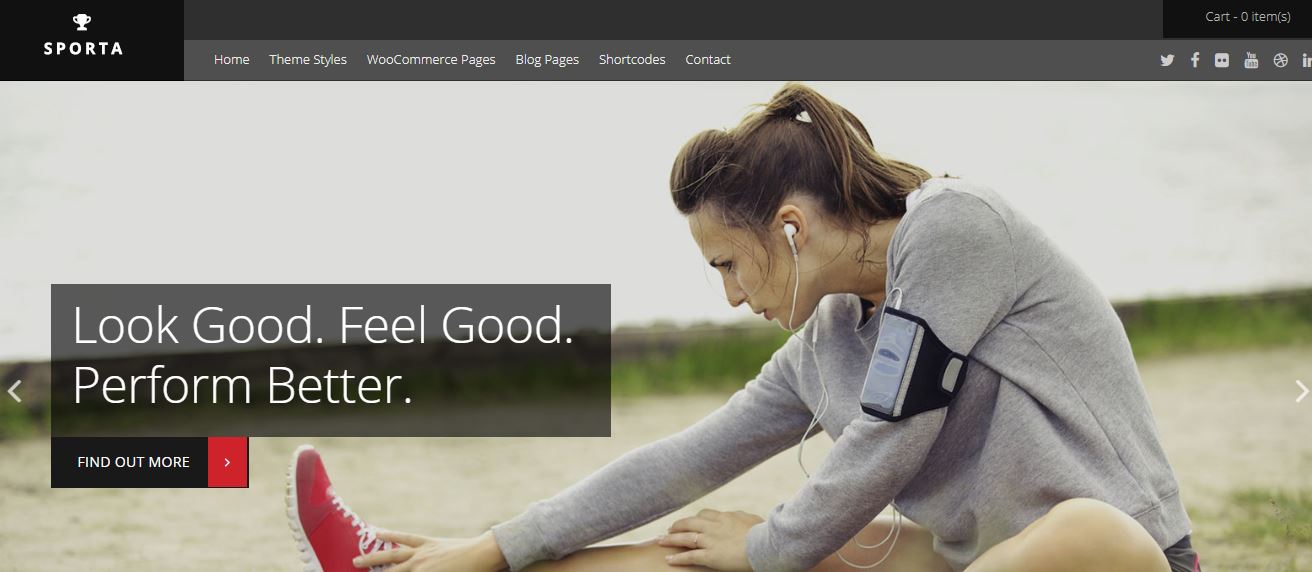 Sporta is a WooCommerce theme that comes with unlimited color gives the user the freedom whatever color they want for their online store. The theme also includes a complete set of Google Fonts that can be changed easily from the backend.
Sporta is also made on SEO friendly code making it easier to rank on Google search results. The theme also supports multiple browsers including the popular ones like Firefox, Chrome, Safari, and Opera.
28. Best Commerce

As the name suggests, Best Commerce is one of the best free WooCommerce themes available. It is a simple solution for users who want to setup powerful online stores quickly and easily. The theme features an attractive design that allows you to showcase your design unique to your visitors.
With a responsive design, SEO friendly code, and a live WordPress customizer, Best Commerce is a WooCommerce theme that is worth checking.
With Best Commerce, you wouldn't have to worry about your online store's loading time since Its lightweight and organized code makes this theme blazing fast. It also comes with built in social media integration making your content easy to share on different social media channels.
29. Shopper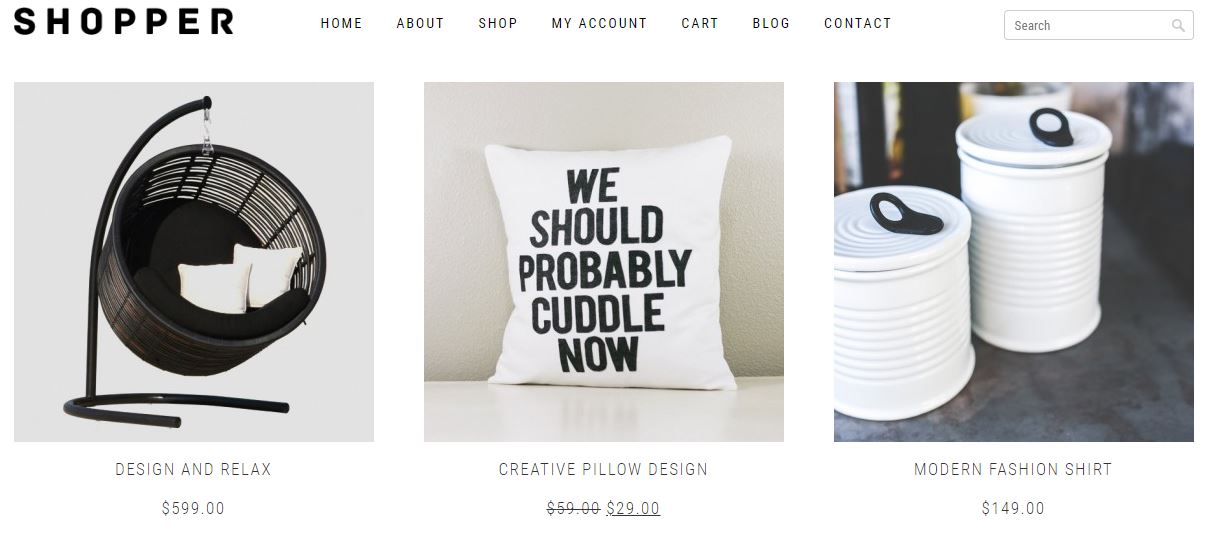 Shopper is a WooCommerce theme from Dessign.net. Known for being one of the nicest free woocommerce themes, the theme has a clean design with a minimal layout that displays your content beautifully to your visitors.
Shopper is stuffed with a number of different features like custom background color, menus capability, responsive layout and compatibility with the most popular browsers including Chrome, Mozilla and Safari.
Shopper is one those free WooCommerce themes that are SEO optimized. It includes a host of options so that you can achieve better SERPs or your online store.
30. Kakina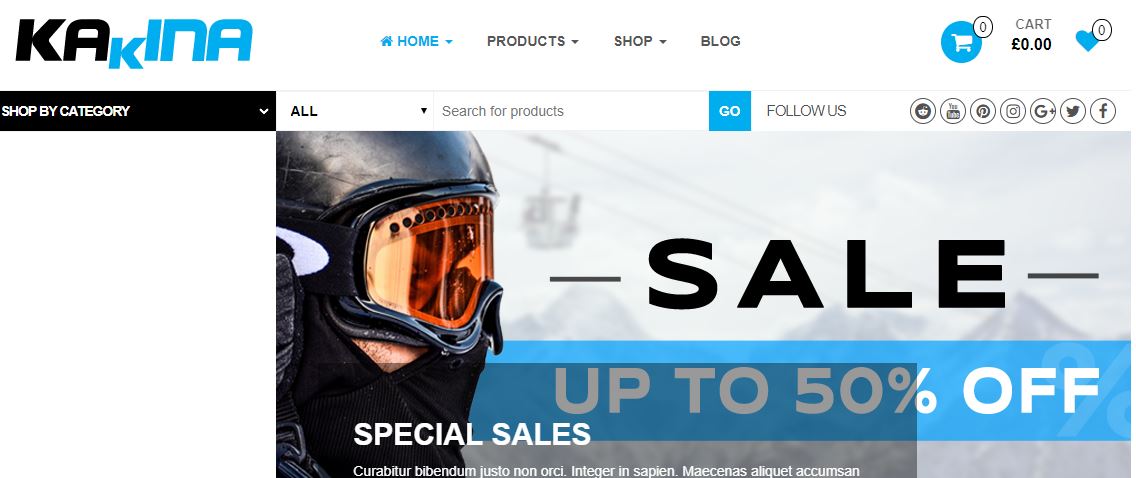 Kakina comes with various tools to make your online store as beautiful as possible such as Custom Slider, font awesome icons, custom background, search bar and more.
The theme is ideal for all types of online store owners from beginners to experienced businessmen.
Kakina is one of the best free WooCommerce themes if you're looking for support for multiple WooCommerce plugins. The theme integrates seamlessly with many popular plugins so that you can enhance the functionality of your online store.
The theme also comes with a live customizer. You can take control of your online store and make changes to it and also view it in real time. With a responsive design, unlimited colors, and WooCommerce widgets, Kakina certainly deserved a higher place in this list of best free WooCommerce themes.
Conclusion
That about wraps up the list for all the most popular free WooCommerce themes that are available to download from the WordPress theme directory today. Any of the 15 listed above are sure to give your online store the wings it needs to fly into the hearts of many around the world. If there are some themes that you think you can contribute to the list, I would love to hear back from you in the comments below.
Frequently Asked Questions
Q1. Are free Woocommerce theme better as compared to paid Woocommerce themes?
In some cases, yes, they are better than paid themes since they are providing features that are not for free in some paid themes.
Q2. What is a responsive WooCommerce theme?
A responsive WooCommerce theme is a theme which automatically adjusts to different screen sizes with more options to customize it like backgrounds, etc.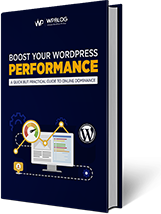 Create Faster WordPress Websites!
Free eBook on WordPress Performance right in your inbox.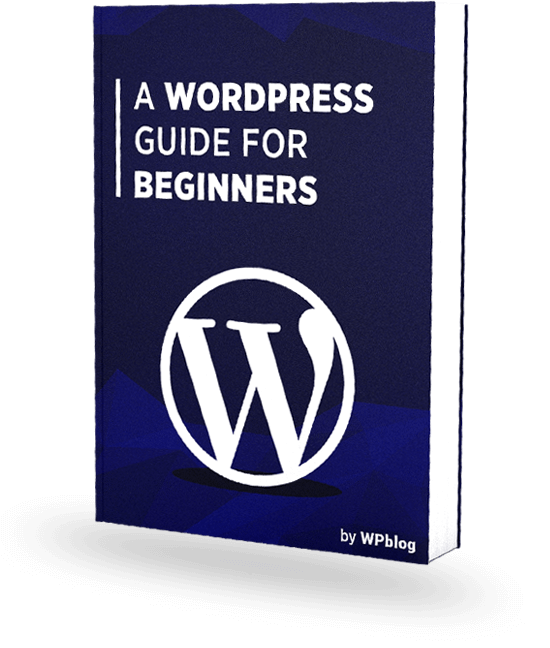 Create Faster WordPress Websites!
Free eBook on WordPress Performance right in your inbox.