10 Sure Shot Ways To Improve Blog Security in 2019
— December 19, 2018
•

8

Minutes Read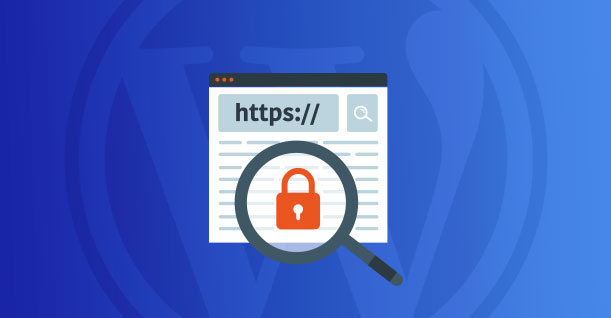 Disclaimer: WPblog is a part of Cloudways, a Managed Cloud Hosting service, but any assumptions or analysis made on this property belong solely to their writers.
Over the past few years, the number of cyber attacks has been a cause of worry for every user, including the most recent "Dictionary Attacks" on WordPress websites. An important reason behind this surge is the ease and simplicity with which users can launch websites and blogs. In particular, WordPress has greatly removed most of the hurdles that have in the past held back bloggers.
The flip side of this popularity is pretty scary – WordPress powered blogs have become the prime target for cyber attacks mainly because of the huge number of blogs.
This has led the bloggers to feel concerned about their blogs, especially the WordPress users, who use blogging to earn money.
As attacks on blogs continue to grow, it is up to individuals to ensure that they have a secure blog, which hackers cannot attack. Contrary to popular belief, if bloggers take a few precautionary steps to increase blog security, even open source platforms such as WordPress can be immune to hacking.
1. Set up a Protected Login
The standard URL of the login page is not a well-guarded secret. This is the page from where hackers attempt to gain access to the back end of the website. Therefore, the first step in ensuring blog security is to customize the URL, making it difficult for hackers to force their way in. To further increase blog security, it is a good idea to limit the login attempts to prevent unauthorized activity.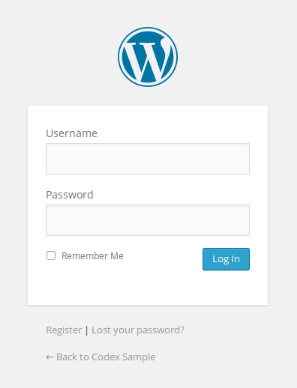 This means that if hackers are trying to get access to admin features by using different passwords, a secure blog will automatically lock the website down (temporarily) and the admin (which is you) will be immediately informed of the threat. Security plugins can help you secure your blog against hack attacks.
iThemes Security is one such plugin which offers multiple security features. Most importantly, if there are multiple attempts to log in with the wrong password, the plugin blocks out the IP address, while sending out a security notification is sent to the admin.

2. Updated Software Is Essential for Blog Security
Operating a secure blog means that it is essential to have up-to-date software for your website. When popular and extensively used platforms such as WordPress are not updated regularly, they become vulnerable to hackers to use brute force to break through the existing security mechanism on your website.
To protect websites against hacking attacks, software providers usually provide updated versions, thus making it more difficult for unauthorized users to gain access and manipulate a website. If you keep running your blog on an obsolete software, it leaves too many security loopholes that even a less experienced hacker can take advantage of.
3. Blog Security Through Complex Passwords
The easiest way a hacker can gain control of your blog is through brute force attack that uses innovative software to crack passwords by trying out different permutations of letters and words within minutes. To protect your blog from hackers, it is better to use a password that is so complex and uncommon that it takes them longer to break through.
This is why internet banking usually asks you to generate a PIN that has alphanumeric and special characters. Minor league hackers usually give up when they discover that it is taking too long to hack a website and it is not worth their time and effort. For blog admins, this is a cost-effective and easy-to-implement strategy to make their blog secure.
A bit of good advice to always remember is to change your passwords regularly. Never write it down anywhere or share it with any other person, no matter how credible and trustworthy one is.
4. Blog Security Through Encryption
An activity that most of the hackers love, is to breach into the user system during the data transfer mode, between a website server and a user's browser to get access to the admin account. One simple way to have a secure blog is by implementing the Secure Socket Layer (SSL) encryption certificate on your website.
Purchasing SSL certificate is quite easy and there are a number of third-party vendors you can get it from. Having an SSL certificate provides multiple advantages to blog admins. First, it increases the security of transmitted data between users and the website when they are accessing it. This means that private information such as credit card information, names, addresses, and phone numbers are well protected from hackers.
Second, Google assigns a higher ranking to websites that have an SSL certificate installed, as compared to the ones that do not.
Therefore, if your blog has SSL encryption support, your page will attract more traffic than non-encrypted blogs.
5. Blog Security Through Regular Backups
Backing up your website regularly is a good habit for bloggers and website admins. Even if there is no attempt to hack your website, regular backups before upgrading your blog or installing a new plug-in feature ensure that in case something goes wrong, you will not lose any of your precious data.
Backups also help you easily restore and recover the site in the original version – if anything bad happens – following a few simple steps. There are some hosts that offer a backup service as part of the overall package. They also make regular backups of all data on their servers in case there is a crash or an attack.
Even if your host provides a backup service, it is better if you back up all the files of your website yourself, so that in case of a hack, you can control access to all original data and do not have to wait for the host to provide you with the website backup files.
6. Blog Security Through Secure Hosting
An essential feature of running a secure blog is to identify credible web-hosting companies that offer comprehensive security features. Depending on your budget, choose a hosting service that makes it easy to implement blog security features by providing regular backups of your website files to their own remote servers.
This is particularly important for new bloggers who do not have much experience or information about blog security. Equally important is to decide about a hosting company that serves your purpose. You must look out for a hosting company that offers round-the-clock assistance.
While large businesses have no problems in having their own IT personnel who can take care of their digital platforms, for bloggers, it is often not affordable to have an IT expert on call, in case something goes wrong. If your hosting company is providing this service, it is definitely worth it to spend extra money on subscribing to it to maximize your blog security.

Cloudways is one of the best WordPress hosting solutions that is highly regarded for its rock-solid security. It has developed a positive reputation within the blogging community for its amazing features.
Read: Cloudways Simplifies WordPress Cloud Hosting
7. Maintaining Blog Security Through Regular Scans
For bloggers, blog security (in addition to unique and engaging content) is essential to consistently attract high traffic volumes and maintain a good ranking on search engines. This is why bloggers cannot overlook regular website security scans.
The purpose is to ensure having a secure blog by identifying and fixing any loopholes which hackers can take advantage of. Some website hosting companies offer a feature that allows scheduling of security scans at predefined intervals. This is important for independent bloggers who do not have a staff helping them out so that even if they forget to manually perform a scan, their blog security will still be intact.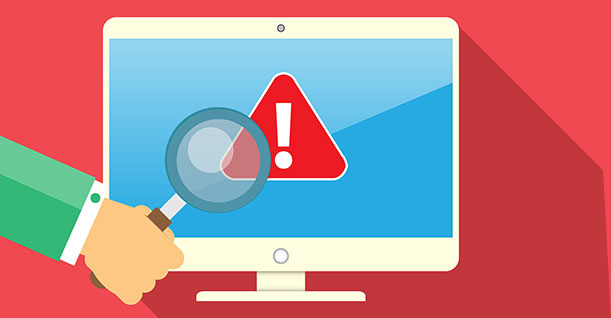 However, if you modify any aspect or component of your website, you must immediately conduct a thorough website scan. This is because when there is any change in the system or you add something new to your website, it becomes an easy target for potential blog security threats. Therefore, before making changes to the current system, evaluate your existing blog security using any one of the multiple scanning tools available (mostly without any cost) online.
If you are looking for a more comprehensive blog security review, you will have no option but to hire an expert who will help identify the areas where your website is most vulnerable and exposed. Think of this like an audit in which all aspects of your system /operations are checked and potential mistakes fixed before they occur.
8. Blog Security by Protecting Your Version Number
This is a major risk for all people who have blogs on WordPress. Every blog on WordPress has a version number, which is visible and accessible to everyone, including hackers. The risk is that hackers zero in on blogs whose version numbers is easily viewable on the source page, and oftentimes, even at the bottom of the dashboard panel page.
If a hacker has the version number of your blog, he can customize the hack perfectly to easily take control of your blog. It is not that difficult to hide the version number. There are security plugins available that help in masking the WordPress version number, helping make it more difficult for hackers to break in.
9. Blog Security by Blocking Hotlinking
Plagiarism is one of the biggest challenges bloggers have to deal with on a day-to-day basis. When others steal your content, it leads to an even more serious problem. The thing is if someone has copied the content from your blog on to their own, they often use the same images that you did. When people access the stolen content, text, images and all, they are actually using the bandwidth of your server because the 'original' content was hosted on the server you were using for your blog. This makes your website slow to load, and if you use the copied content from other sites, your website may even crash because too many people are accessing your website at the same time.
There are security features available that allow you to disable hotlinking on a website to have a secure blog.
10. Blog Security Through Firewalls
As simple as it may sound, having a firewall in place is always an effective practice to protect your website against hackers. The one you select depends on the kind of website you have and the needs of your blog. You can install an Open Source Excellence Firewall.
The reason why this firewall has become so popular with website owners is its built-in features. One feature prevents spamming on your blog. There is another, which constantly scans your website for malware that can harm your blog security.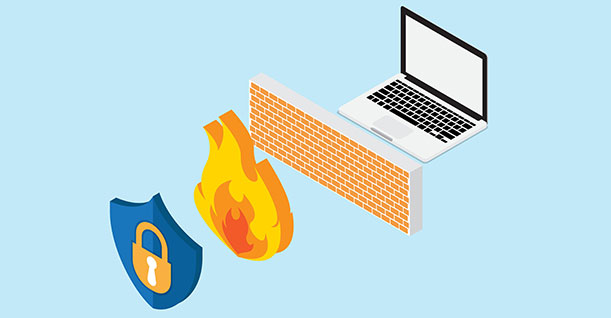 There are just 10 strategies you can use to maintain the highest possible blog security. But remember, there is no one tool that can fulfill all of your security needs. Therefore, to operate a secure blog, always search for new tools and security features you can install and implement on your website to safeguard against all hack attacks.
Conclusion
We have mentioned 10 of the best ways for improving your blog's security. If we generally speak about how to secure a blog, there are many WordPress security plugins available as well to ensure your blog is secure and away from the prying eyes of hackers.
While WordPress is one of the best content management systems available, it is not without its loopholes and cons. Like every content management system, it too has issues that are being resolved every day and newer, more sturdy security features are being implemented. Motivated hackers will sometimes find a way to get into your blog.
In such cases, the best ways of ensuring your blog's security is to be more practical about it and resort less towards plugins. If you think we have missed out on a way that would help further increase your blog's security, please tell us in the comments box below.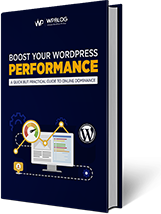 Create Faster WordPress Websites!
Free eBook on WordPress Performance right in your inbox.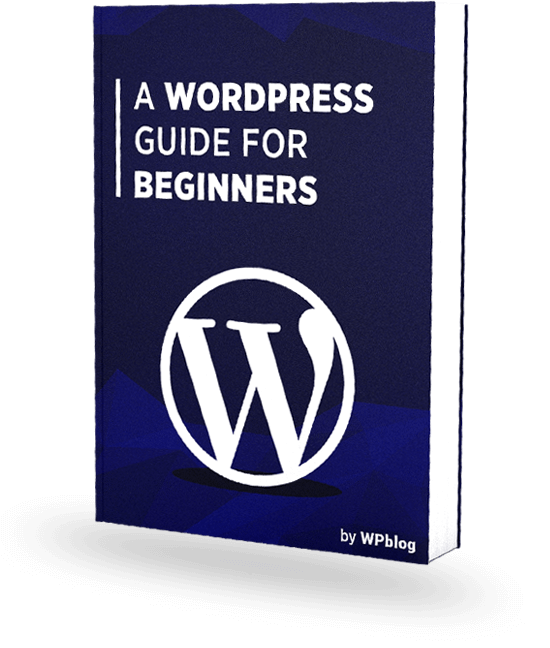 Create Faster WordPress Websites!
Free eBook on WordPress Performance right in your inbox.