How to Improve WordPress Search for Blogs and Online Stores
— July 18, 2019
•

8

Minutes Read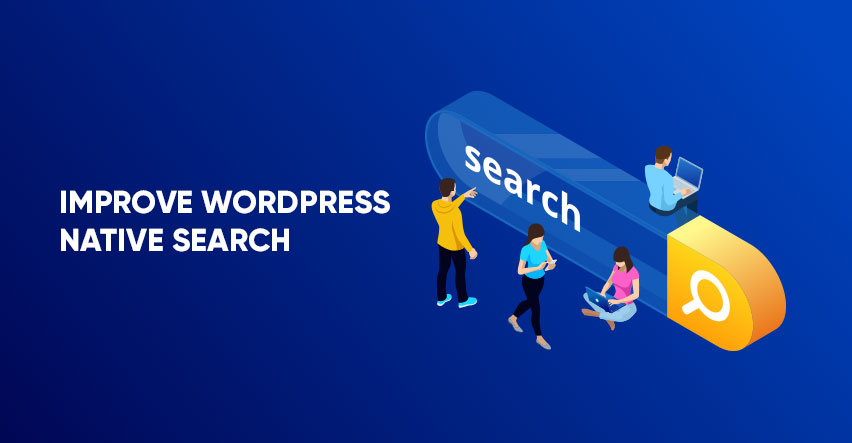 WordPress Search is an important feature that allows users to search for a specific keyword or a product on your site depending on your niche. And with WordPress, "Search" function comes built-in so you don't have to install it separately. Now even though that sounds convenient, WordPress search may not be as powerful as it needs to be by itself.
If you're running an online store or a blog, you definitely need a more powerful search function, so in this article, I will show you how you can improve WordPress native search for better user experience!
Let's first answer why you may need to improve WordPress search in the first place, though. Put on your thinking hats and dive in!
What's Wrong With WordPress Search?
Akin to the flaws in the CMS itself, WordPress search is not perfect and critics have identified a few problems that make users look for alternatives:
It Weakens As Products/Content Increase
To begin with, if your WordPress website has more than 100,000 posts, the native search will start to perform poorly. This is why News websites and blogs using the out-of-the-box search function experience search speed of more than 2 or 3 seconds.
It's Not Very Smart
Another problem with WordPress search is that it searches for the post title, post content, and post excerpts. If a visitor searches for anything outside these parameters, the search will fail to return appropriate results. This results in a poor (and frustrating) user experience and higher bounce rates. This is a bigger problem if you have an online store because visitors search for products, not the title of your product page.
It Tends to Affect Site Performance
Most importantly, a poor search function affects your server performance, especially if your website receives a lot of daily traffic. Way to give the users a complete experience…
Why Is It Essential to Have a Good Search?
You already know that you need to have a good search feature to avoid the points stated above and that it contributes to great user experience.
The search box is also one of the most used features of any website, especially if the website has a lot of content on it. But, here are some stats to convince you that you need a good search feature on your website.
59% of web users frequently use the website search box to navigate on a site
15% would use the search feature rather than the menu
More than 50% of visitors landing on your landing will go directly to your search box.
Now you should be absolutely sure that you need to improve your WordPress search.
How to Make WordPress Native Search Better?
There are a lot of ways you can improve your search feature. You can add a faceted search or use a more powerful search algorithm but it all depends on the type of website you are running. As promised earlier, I'll now discuss how you can improve your WordPress search feature on blogs and online stores.
Improving WordPress Search on Blogs
If you run a blog, there's probably a lot of content on it which makes it all the more important to have a great search feature. Upgrading your search to a more powerful algorithm is the way to go if you want to improve search on your blogs.
Here are the best WordPress search plugins that will improve your blog's search feature.
Swiftype Search
Switfytype Search is a free WordPress search plugin that replaces the standard WordPress search with a better version. The new search can be customized using the tools that come with the plugin.

It's a fully managed plugin, which means that all your searches are stored on the cloud, making them completely safe.
Also, if you are a beginner WordPress user, you will find this plugin easy to integrate on your website because it doesn't require any coding or programming. And since it works with your theme's search.php template, just install and activate the plugin and you are good to go.
Better Search
Better Search is a great alternative for WordPress native search that can search through posts, pages, and custom post types. The plugin even lets you customize your search and allows you to assign a weight to either your post title or content so that the search behaves accordingly.

Better Search integrates seamlessly with any WordPress theme which makes it a great option for bloggers. The plugin comes with a set of tools to extend its functionality, making it a great choice for advanced users as well.
What's great about Better Search is that it also has a search heatmap which can track the clicks on your search so that you can make modifications as needed.
Relevanssi – A Better Search
Relevanssi is one of the most popular WordPress plugins around. With more than 100,000 downloads, the WordPress search plugin is often categorized as an essential plugins for WP sites.

One of the best features of this plugin is the analytic report that tells what terms and words people are searching for the most. The plugin also works with bbPress and multisite, but you'll need to upgrade to the pro version to unlock this feature.
While these features may sound attractive, I would suggest you double-check with your hosting provider before using this plugin. Relevanssi is one of the heavier WordPress plugins and takes up a lot of space. So if your website is hosted on a smaller server, you might want to upgrade to an 8gb or 12gb server.
SearchIQ
SearchIQ also provides an analytic report to track often searched terms and words just like Relevanssi. The plugin, however, isn't as popular. With just over 1000 downloads, SearchIQ is still trying to find a firm footing in the WordPress community.

The plugin takes just minutes to set up. Install and activate the plugin, and your new search is ready. You can customize the design of your search bar as well.
Improving WordPress Search on Online Stores
A powerful search is more crucial on an online store than any other type of website. And when it comes to online stores, people search for product names, not the description that you might have set for it. And more often than not, they misspell the name
Since you have products displayed on a product page, it is very unlike that your visitor type in the content of that product page. Instead, visitors will search the product with its exact name. More often using the wrong spelling as well.
So how do you make sure that the WordPress search returns relevant results even if the user uses the wrong spelling? Well, the best way to improve WordPress search, in this case, is to add a faceted search on your website.
What is Faceted Search?
In faceted search, you allow visitors to filter the searched products based on categories. For example, a search query for Mobile Phones can be further categorized into brands, screen size, and other features.
Here are some plugins that let you add faceted search to improve WordPress Search on your online store:
FacetWP
FaceWP is a premium WordPress search plugin that allows you to add… faceted search to your online store, no surprises there. The plugin comes with a ton of UI elements and it integrates seamlessly with your website design.

The plugin is easy to integrate because of all the shortcodes that come with the plugin. You can add pagination, sorting, and user selection through simple shortcodes, so it's a pretty handy plugin for your online store.
All these features don't come cheap, though. The basic plan starts at $99/year which allows you to add faceted search on 3 websites. If you want to add search on more websites, you'll have to opt for their Professional plan which is $249/year that allows integration with 20 websites.
Search & Filter
Search & Filter is a free WordPress search plugin that allows your visitors to search by category, tag, custom taxonomy, post type, and post date. The plugin also comes with a drag and drop editor so you can customize your search box.

You can create as many search fields as you want using different search forms. The plugin is also compatible with WooCommerce, WP ecommerce, and Easy Digital Downloads.
WP Advanced Search
WP Advanced Search is a PHP framework and not a plugin. It is used to develop custom advanced forms with the option of faceted search. If you are a beginner WordPress user and don't have the technical know-how, you might want to restrict yourself to the plugins mentioned above.
If you want to know more about it, head over to this documentation.
Improving WordPress Search for Multisite
WordPress Multisite lets you run multiple WordPress websites from a single WordPress installation. Because all websites are controlled from a single panel, not every WordPress plugin integrates as seamlessly as they do on a normal WordPress installation, which is why you need a different solution to improve search feature on a multisite.
Here are some WordPress search plugins for improving search on a WordPress multisite.
BuddyPress Global Search
As the name suggests, the plugin is made for websites that have BuddyPress installed on them. It lets your site members search through all your website content through just one search bar.

The search results are displayed using Ajax in a drop-down box that appears as the user is typing in the search bar.
Other Ways to Improve WordPress Search
Integrate Elasticsearch
Elasticsearch, an open-source, RESTful search engine built on top of Apache Lucene and released under the Apache license, is another great way to optimize your website's search feature.
It can search and index document files in diverse formats and there are multiple ways you can integrate Elasticsearch in your WordPress.
ElasticPress is a WordPress search plugin that lets you use Elasticsearch on your WordPress website. It's a free plugin that not only shows search results but also shows related posts based on users' searches. The plugin also includes WooCommerce products in search results.
Amazon CloudSearch
Amazon CloudSearch is a powerful search enhancement that is based purely on Cloud technology. It is a simple and cost-effective solution if you want to scale up your website's search feature.
It allows you to quickly add rich search capabilities to your website. The AWS Management Console lets you upload the data that you want to make searchable and Amazon CloudSearch will then deploy a highly tuned search index, all in a few clicks.
You also get the ability to tweak your search parameters and apply new settings anytime.
Final Words
While WordPress may be updated from time to time to include great features that make the CMS ever better, not all features are complete and provide the best functionality. WordPress's Search feature falls under that category, and so it goes without saying that you need to upgrade it using guidance I've given you above. Not only will it improve your site's user experience, but it will help you enhance your website overall.
If I've missed out on a WordPress search plugin that you use and you feel should be included in the list, let me know and I'll do the needful!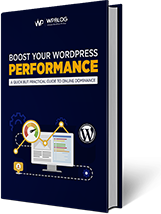 Create Faster WordPress Websites!
Free eBook on WordPress Performance right in your inbox.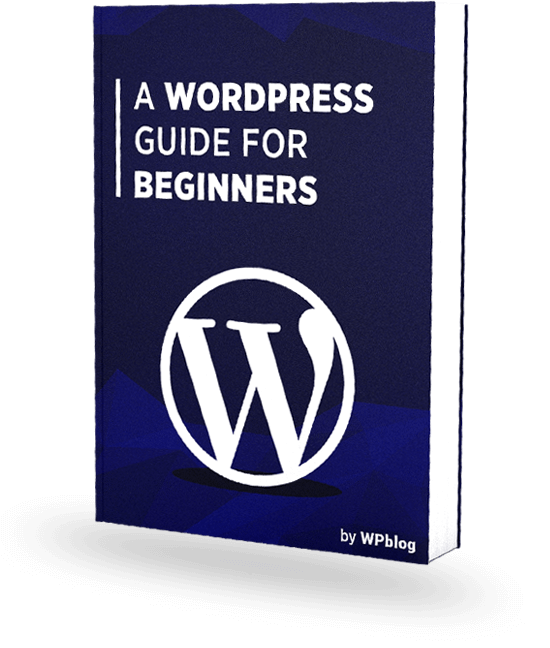 Create Faster WordPress Websites!
Free eBook on WordPress Performance right in your inbox.