Rosa 2 — the First WordPress Restaurant Theme on Gutenberg
— October 23, 2019
•

5

Minutes Read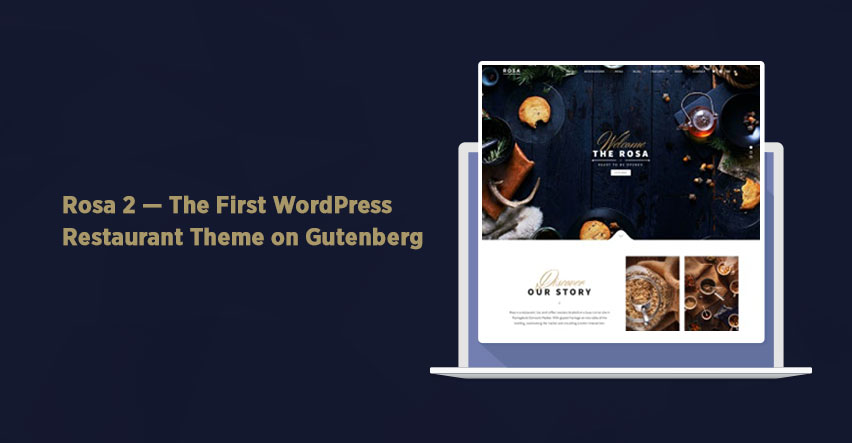 There are people who love Gutenberg and are confident that it will reinvent the entire experience in a very good sense, and there are people who are skeptical and quite afraid to adapt to the future.
Both sides of the attitudes are not only healthy when it comes to embracing innovation, but they are also gladly welcomed.
The Pixelgrade team is iconic when it comes to taking the best insights from such situations and packing them into great advantages for their customers. They've been part of the WordPress ecosystem for eight years and are well-known in the industry for both their design (it's easy peasy to know which themes are part of their portfolio) and also their gutsy actions.
Maybe you are familiar with the story when they raised the price of PILE to $225 once ThemeForest allowed them to increase their fees. A few years later, they are still happy with their tactic and, who knows? Maybe they inspired others to be gutsier as well.
The First Restaurant Theme on Gutenberg
Therefore, I wasn't surprised when I heard that they created the first restaurant WordPress theme built 100% on Gutenberg. Moreover, they did that on top of the best-selling theme for the hospitality industry, which is Rosa 1, used by over 13,000 clients over the world (small restaurants, big venues, bistros, coffee shops, tavernas, and so on).
In other words, they took their legacy and expertise to create better digital products.
This is where Rosa 2 comes in.
Pixelgrade captured the best of what Gutenberg has to offer, skipped the unnecessary, and explored the potential of the Nova Blocks plugin which is also made by their team. Nova comes from the astronomy world, and once you start playing with it, you'll discover how smooth the experience of creating a website can be.
To be completely blunt, you can create a wide range of sites for different niches with Rosa 2: architecture, photography, fashion, NGO and a lot more.
With Rosa 2, creating pages of all kinds (home page, a contact page, and about page, etc.) and posts is like a walk in the park. Everything is editable right within the interface, which means they somehow facilitate the way people create content within WordPress. You don't have to be a professional, a coder, or a geek marketer to get the job done. You can do it yourself.
Focus on Running Your Business, Not the Theme!
The theme lets users focus all their energy on what matters most: running a restaurant business. This way, the owner or whoever manages the website no longer has to do things without feeling overwhelmed. Pixelgrade watches their back, so their website is clean, modern, and performance-oriented.
This limited yet efficient degree of flexibility is visible for the Style Manager as well, which is their customization tool available in Customizer from where you can easily choose between various colors and font palettes or simply create one of your own.
Therefore, you no longer need to worry if you are coherent on every single page or section of your website because the Style Manager helps you get that with just a few clicks.
Next, let me walk you through what Rosa 2 is all about in terms of blocks to get a better understanding of why this product is truly unique in the WordPress ecosystem.
How Rosa 2 Works With Blocks
The best part about Hero block is that it can act both as a Hero and as a way to introduce the next section on the same page.
It features a fantastic parallax effect for your images with complete control over the strength of the effect.
Besides options like the ability to change the content padding and width, the height of the block, and the opacity of the background image, the greatest feature I believe is the Focal Point. With this feature, you can adjust the focal point over a certain subject in the background image to make sure text or buttons do not cover it.
This opens the possibility to display all sorts of images because you'll know for sure what matters fits the frame. Here's a screenshot below: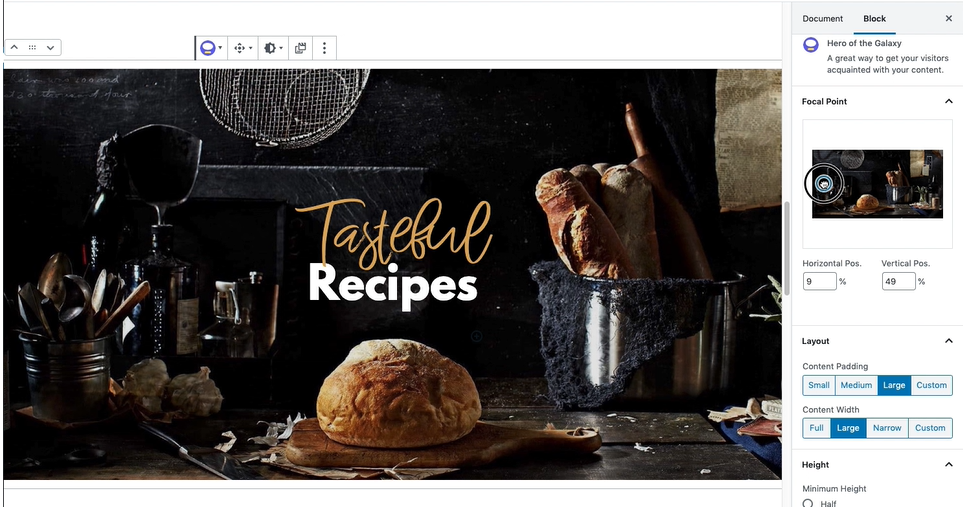 Media Card
Display images and content side by side; this is the short description for the Media Card. But, once again, Pixelgrade managed to make this one of the best blocks for such types of content.
Instead of getting endless spacing and display options that might result in a poor display on various devices, the Media Card from Rosa 2 comes with three great styles that integrate with the Style Manager. This way, you can always be sure you won't break something while editing and everything fit the overall design.
Adapting this block to your business-specific needs is as easy as it gets. Just swap the images with the ones that represent you, change the text, buttons, and links, and you're set.
Food Menu
Although presented as a food menu, and excellent at this job, I like to look at the Food Menu Block as a list of prices for various services or products. Since this block is so easy to edit and adapt to what you offer, it's relatively easy to use by other types of businesses like beauty salons, coffee shops, dentist offices, or even auto repair shops.
If you have a public list of prices for your services, then this block is the right tool for you.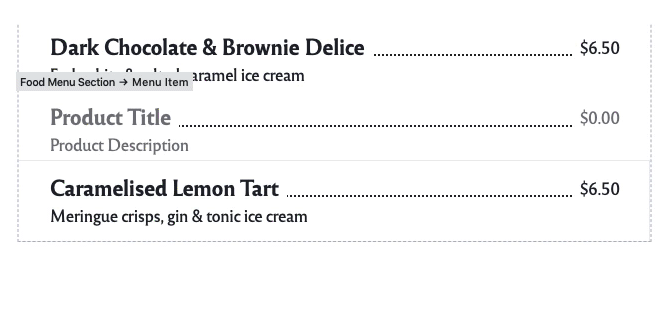 Announcement
This block might be one of the most useful features, no matter what you are trying to promote. Be it that you want to get New Year's Eve reservations, tell people about a specific offer or new location, or let customers know you're closed for remodeling, this block fits great.
Its integration with the Style Manager means you'll always match the announcement bar to your website's branding and design right from the start. Again, one less complicated decision to make.

Map
If you have a physical location, then a map is a must-have. With the Map Block, you can simply search for your business and choose it from a list of Google Maps results. No need for longitude and latitude coordinates or any other complicated setup.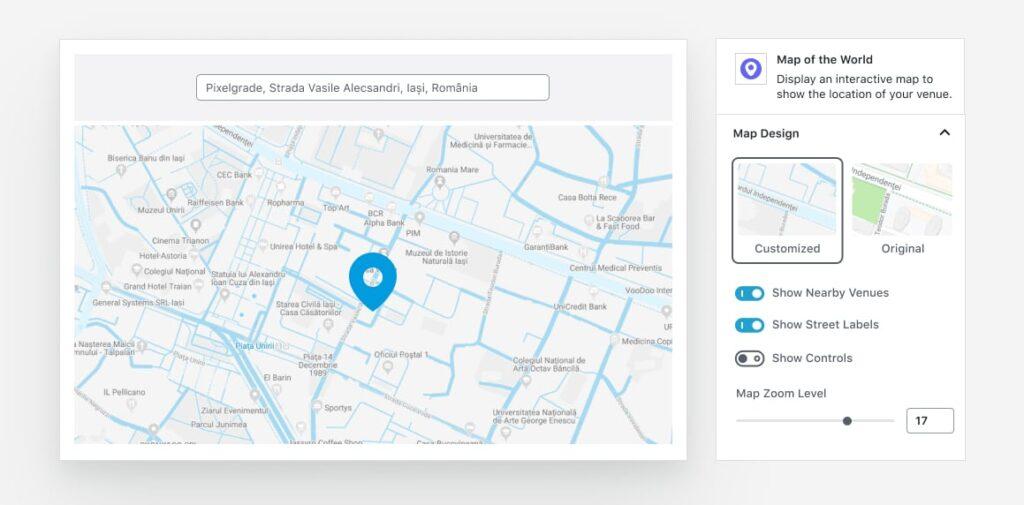 Slideshow
Last but not least, the slideshow block is perfect for showcasing all sorts of images and you can use it to display various parts of your business or services.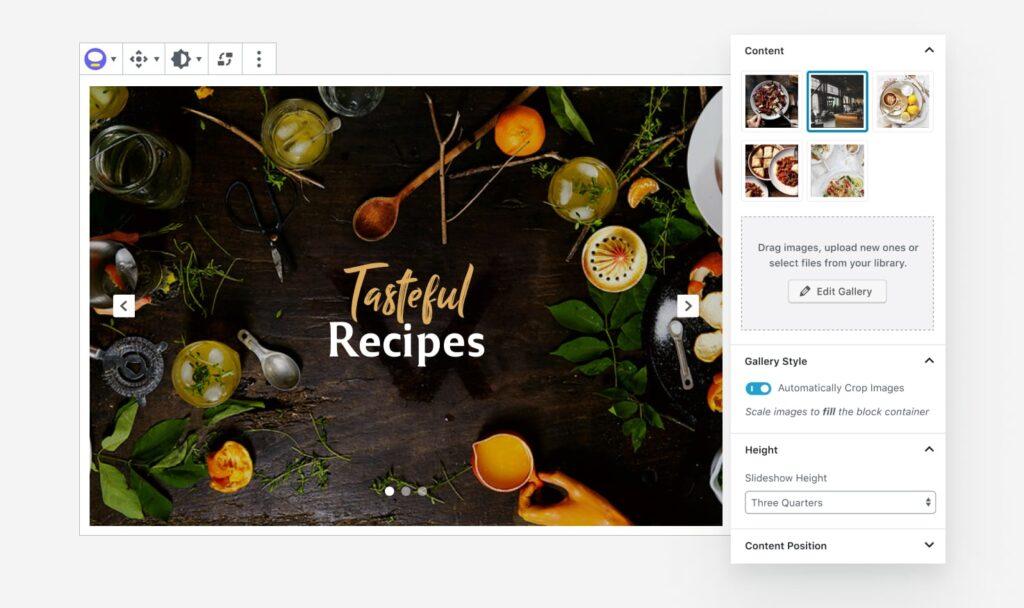 Conclusion
The ocean of WordPress themes is crowded with all kinds of products that make big promises, but creators like Pixelgrade have invested a lot more time in getting the nitty gritty's of Rosa 2, the first restaurant WordPress theme built on top of Gutenberg, perfect for every user.
For our readers, we have snagged a great deal for you on this great theme: 15% off Rosa 2! Visit this link to get the deal and you can take it from there.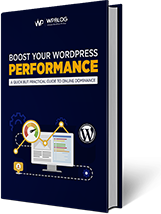 Create Faster WordPress Websites!
Free eBook on WordPress Performance right in your inbox.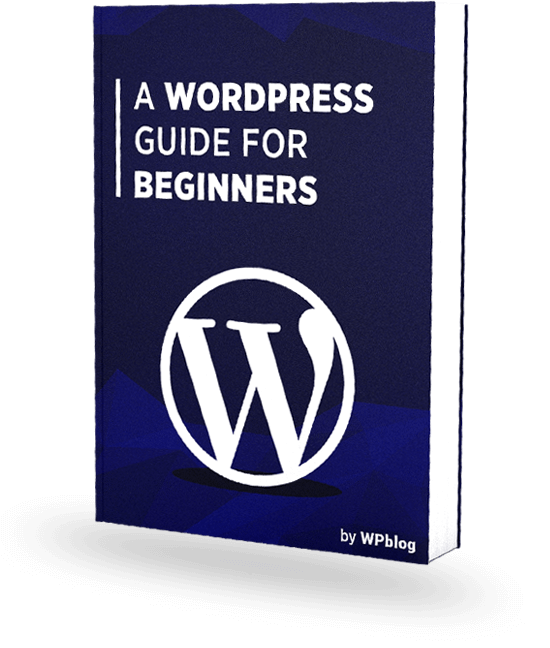 Create Faster WordPress Websites!
Free eBook on WordPress Performance right in your inbox.