Top 10 SEO Myths You Should Leave Behind in 2019
— December 12, 2018
•

6

Minutes Read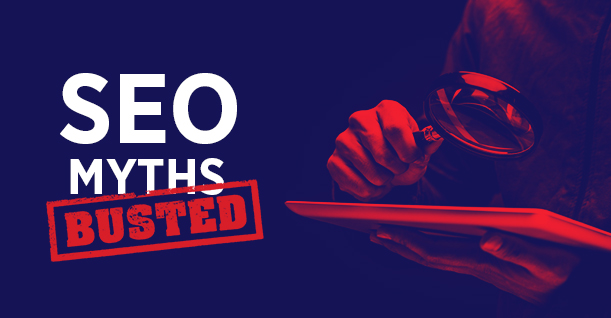 Unfortunately, due to the uncertainty of Google ranking factors every day a new SEO myth is born wreaking havoc in the SEO community. And, if you are a full-time digital marketer focusing on long-term SEO strategies, these can have a damaging effect on your plans.
Common Misunderstandings About SEO
In the last couple of years, SEO has evolved from just having a keyword ranking plan to an all-inclusive package of content marketing, getting regular algorithmic updates that have left some major "proven" practices no longer workable.
These myths are still in the air and confusing newcomers to the SEO field. Therefore, to help them get a grasp of the actual factors here is a list of SEO myths that should be definitely avoided in 2019.
Myth 1: HTTPS Doesn't Affect Ranking
In September 2016, Google announced that website without SSL would be marked unsafe in Google Chrome Browser. It was quite obvious that having non-HTTPS version can seriously hurt your search engine ranking. Just to make it crystal clear 85% of the people will hit the back button while browsing some sensitive pages like product or services according to the recent survey of Hubspot. Enabling SSL across your website will be an additional edge over your competitor.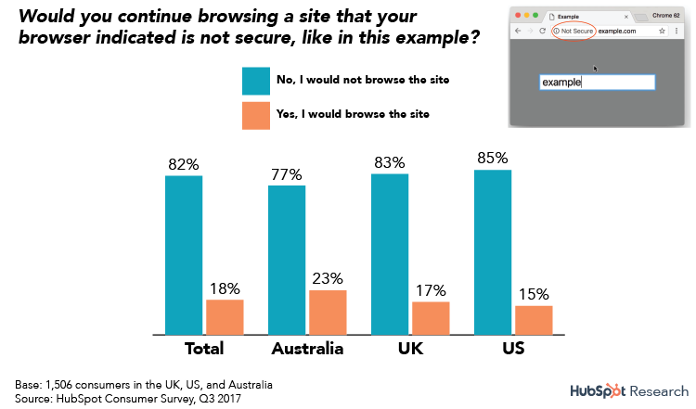 Pro Tip: Select a hosting provider that provides free SSL certificates for maximizing website security.
Myth 2: Meta Tags Boost SERP
Meta tags are a great way for providing search engines and visitors information about websites. Meta tags are added to the section of HTML pages.
Several folks speak about the importance of meta tag optimization which is legit because these are HTML attributes that appear as text snippet in SERP, convincing users that a particular page is relevant to their query. In 2009, Google confirmed that ranking algorithms don't pay special attention to meta tags. But every newbie SEO focuses on this practice and writes quality meta tags, which doesn't matter for Google ranking algorithm but it does have significant importance for the people who visit the pages. Nevertheless here's Math Cutts explaining why meta tags are still relevant.
Myth 3: Having XML Site Map Will Boost Search Engine Ranking
Creating an XML sitemap using Google XML Sitemaps generator helps boost search engine ranking. This is a totally misunderstood concept because Google crawler uses this file for indexing newly published content.
There was an experiment carried out by Casey Henry with a sitemap to figure out does Google actually boost search ranking but the results were really shocking from an SEO perspective. It took 14 minutes for the crawler to revisit the newly published content after generating a sitemap.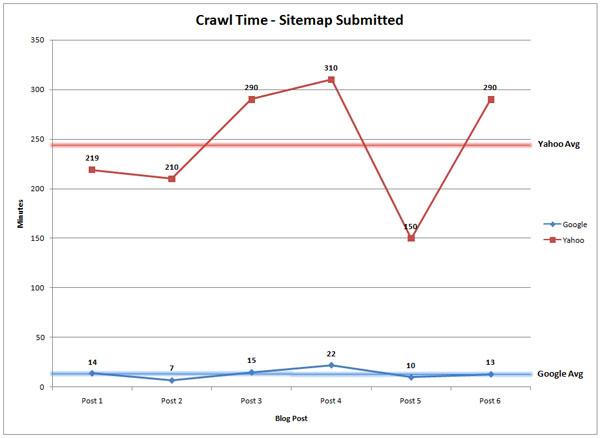 Whereas it took 1,375 minutes without Sitemap to get index.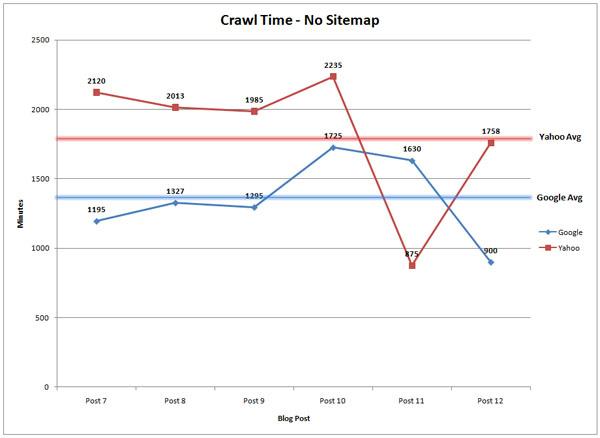 Myth 4: Our SEO firm is endorsed/approved by Google.
There are few SEO agencies who claim to be Google Affiliate Partner which is one of the biggest myth of industry because Google never discloses such information to the public. Even though few SEO influencers only predict what's coming next or which factors will actually move the needle but no one can guarantee 100 percent results in exchange for a few hundred bucks.
Myth 5: Optimizing Exact Keywords Irrelevant After Google Hummingbird Update
Well, there are numerous newbie SEOs that pass misconceptions about optimizing exact targeted keyword in content, helping you to rank better. But this isn't the case anymore.
Google is smart enough to understand the context and relevance of exact keyword in content to provide better results for any search query. So, this practice is actually a myth and doesn't hold any real value.
Myth 6: Quantity over Quality – More Pages You Have, Better the Rankings
In the past, SEO was all about deceiving search engines for getting better rankings but Google has been updating its algorithms continuously to refine the results. This is why several SEO practices which were applicable aren't applicable anymore.
There are numerous websites out there which rank amazingly well for their target keyword by adding few pages of quality content.
So, here are the things:
First, Google won't index every piece of content you publish on your website.
Second, if there is multiple contents of same nature, Google will omit some content pages due to their quality and relevance.
Third, after several SEO updates getting ranking is a time-consuming process which should be invested in the right direction to drive quality traffic and leads.
Myth 7: Manually Submitting Fresh Content to Google
Every time a fresh piece of content is published or existing content is updated, it should be manually submitted to Google for indexing. This is a huge myth that continues to increase the workload of many SEO pros.
Google crawlers are mature enough that as long as your On-Page Technical SEO is relevant, they will find your page and index it.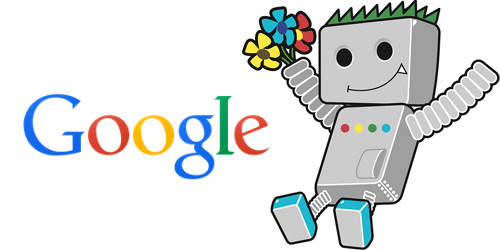 Myth 8: Duplicated Content Can Penalize Your Website
In simple words duplicate content can't directly penalize your website from Google. But, you won't be having the desired rankings after investing your time in the SEO.
Don't worry about it because Google ranking algorithms deeply examine each page content with some particular standards.
For instance, if there are some replica pages already indexed in its directory then such pages are ignored. That's why SEO professional usually audits content to find loopholes.
Pro Tip: Examine your content through Copyscape
Myth 9: Guest Blogging Is No More Beneficial
Way back in 2014, a rumor was created about guest blogging that Google doesn't pay any special attention. Matt Cutts stated, "If you are using guest blogging….. Stop" the actual context was totally different which confused SEO professionals. Actually, there is no way search engine crawler can differentiate between website own content and guest contributions.
What Actually Matt Cutts was highlighting about was creepy content piece publish search engine optimization purpose only. He further elaborates in a post about Guest Blogging:
It seems like most people are getting the spirit of what I was trying to say, but I'll add a bit more context. I'm not trying to throw the baby out with the bath water. There are still many good reasons to do some guest blogging (exposure, branding, increased reach, community, etc.)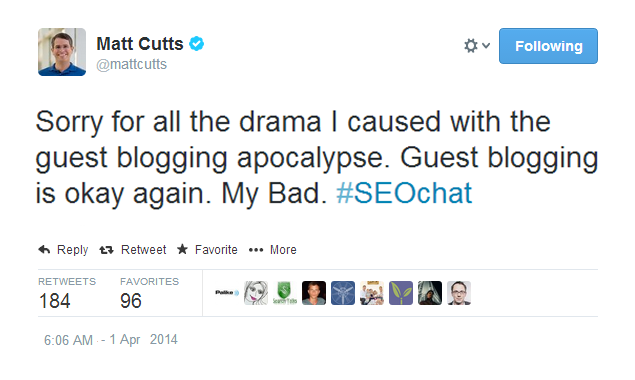 Myth 10: Local SEO Optimization Is Similar To Regular SEO Optimization
Creating local SEO optimization strategy consist few different elements as compare to regular optimization as one of the most important aspects is to verify your Google+ My Business Page. Like if you are a local business and targeting local audience then most fruitful activity will be optimizing local directories which will help business to get found by the local searchers who are more likely to buy. In fact, in 2014 Google launched Pigeon ranking algorithm which eventually evaluates better distance and location parameters when determining to rank.
Pro Tip: Local SEO Optimization does contain some distinctive concern and factors as compare regular SEO.
Final Words by Saying Goodbye to All Your SEO Myths
SEO has an interesting history of myths that have continued to confuse and even hurt the efforts of many people. However, it is important to remember that SEO is very dynamic with ideas and practices coming into use and being discarded.
If you still have a question or have a suspicion that a particular practice is a myth, do leave a comment below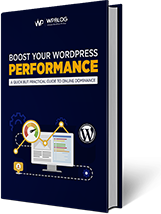 Create Faster WordPress Websites!
Free eBook on WordPress Performance right in your inbox.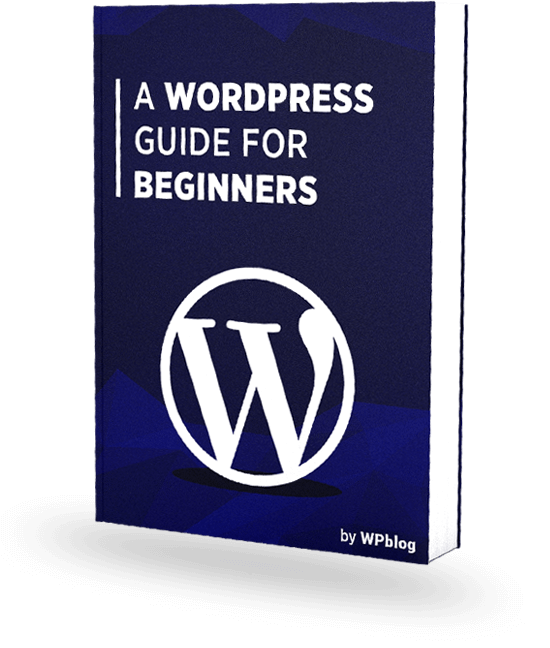 Create Faster WordPress Websites!
Free eBook on WordPress Performance right in your inbox.