Why You Should Start Blogging – 10 Reasons to Start a Blog Right Away!
— November 16, 2018
•

8

Minutes Read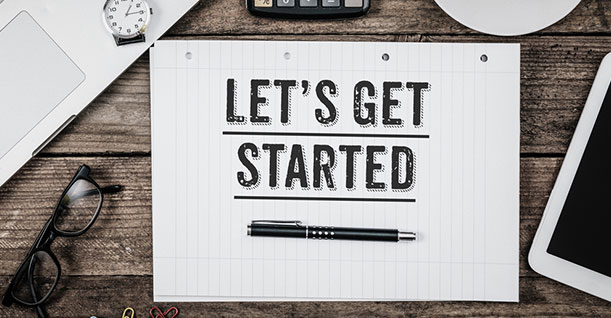 Over years, the popularity of blogging is on the rise. According to Jesse James Garret, founder of Adaptive Path, in 1999, there were 23 blogs on the entire web. 7 years later in 2006, there were 50 million blogs. People jumped on the opportunity to start a blog, mainly because it provides an opportunity to express one's thoughts, feelings and ideas.
You might think that since people have been blogging for so long, the whole industry has gotten too saturated or dead, for that matter. Thus, starting a blog now might not do you any good because there are just too many people doing the same thing.
This is partially true. But that is what makes it fun. Blogging allows you to be creative and express yourself in ways you haven't done before. This is one of the many reasons why people start a blog. In fact, this is one of the most important reason why many people start blogging in the first place.
If you have been thinking about starting a blog and often find yourself wondering "why start a blog", this article might just help you finalize the answer to the question, "why start blogging?"
Blogging Helps in Self Development
Why start Blogging? Because blogging is a great way of brand building and lead generation. Almost all popular brands have now started blogging to build a retargeting list so that the audience can be shown ads for their products across social media channels.
But Blogging is so much more than that. While many bloggers don't realize it, their blog provides a platform for expressing themselves to an audience of their choice. The best part is that the bloggers can grow the audience through creative digital marketing of the blogs.
Since you are addressing to a diverse audience, you need to ensure the highest level of authenticity. A comprehensive focus on research before actually writing the blog greatly adds credibility and demonstrates your knowledge about the subject matter.
Blogging also makes you more disciplined (another great answer to the question of why start blogging). You have to make sure you are publishing on regular basis for which you need to create a content calendar that covers the publication date, keywords and other essential details.
You will also need to maintain consistency throughout your blog because you would want your content to be a reflection of your personality. Also, you would be eager to see how many people read your blog posts. This will develop a habit of checking your blog traffic every day.
A blog also helps you refine your ideas and thoughts and understand them in depth, another great reason to start blogging. You gather feedback from your readers which broadens your perspective about a certain idea that you share on your blog.
Writing is an essential part of one's communication skills and blogging enhances it greatly. Having great ideas is one thing, but explaining them in a way that everyone understands it is a whole different ball game. Expressing your thoughts and ideas to people of different backgrounds, ethnicity and nationality give you a lot of confidence as well.
You Build Useful Relationships
While you are expressing your ideas through your blog, you will meet a lot of people with similar interests. There might be an entire online community interested in things you blog about. A great answer to the question of why start blogging is that by sharing your blogs in that community and generating a discussion around it helps you create a network of people.
In addition, your blog it self might serve as a community where people start discussions. The comment section of your blog is a great platform that needs special attention as most of your networking will happen there.
For many bloggers, the most exciting aspect of blogging is interacting and meeting new people. Blogging helps you find like minded people with whom you can discuss partnership opportunities that eventually become stepping stones for your blog's growth.
The key is to not let go of any chance of forming a relationship with a fellow blogger. There might be a lot of competition out there, which is all the more reason to form partnerships and grow together rather than flying solo.
Also, don't just restrict your partnerships to your blog. Go out there and meet your fellow bloggers in person and discuss new ideas. Find and attend relevant meetups and blogging workshops in your area. This will open more doors for potential relationship building.
Blogging Creates Opportunities
Blogging helps create relationships, and relationships give way to opportunities that you can exploit for further growth. Your blog may get featured on popular forums and websites that will help you gain a larger audience.
You might even get sponsorships to travel, attend conferences and meetups in different parts of the world. As mentioned earlier, no matter how big or small, you should never let go of an opportunity to form partnerships. These opportunities are a great motivation factor and the major reason why start blogging.
An opportunity can also be in the form of an interview. Bloggers who have some sort of an influence in a niche are often called upon by other blogs for an interview. For your audience, this is a strong seal of authentication on your reputation as a blogger. Many members of the community eagerly wait for influencer interviews because of the insights and relevant information and tricks of the trade.
Many bloggers are also called upon to speak at international conferences. This usually happens a bit further into your blogging journey because if you keep blogging with passion, consistency, and resilience, you will become recognized (and popular) within the community.
Some brands might also see your blog as an opportunity to promote their products or services and approach you for a partnership. These are often money making opportunities as the brand pays you to promote their products on your blog. This will be discussed in more detail later in the article.
An Opportunity to Tell Your Story
Why start blogging? Because blogging gives you the opportunity to be the director, scriptwriter and producer of your story. If you have been through an experience, you can create a blog and start telling your story through it.
You have the opportunity to tell your story and experiences the way you want. You can either create a video, write short articles, post images or pretty much do anything and everything to get your message across.
If you have spent some time in an industry, blogging is the best way of sharing your knowledge and education (or entertaining) your audience. If you stick to it and provide useful and engaging content, you will soon discover that the number of your followers is growing steadily.
Make World a Better Place
This might not be your first priority as a blogger. It might also not be the most important reason to start a blog but it's the most meaningful. Remember that not all blogs will fulfill this purpose to the fullest. However, all blogs have the potential of approaching this goal to a varying extent.
If you're finding it difficult to pick a niche or a segment to write on, a social cause can be a great place to start. You can spread awareness about a cause that is close to your heart. For example, you could blog about a life-threatening disease that could affect the children in your area. educated about. To begin, do a thorough research and make sure that your blog becomes the central location where people could find all the information and related links.
Other ideas include relationship blogs, married life advice, How to set and achieve life goals and how common mental disorders affect the quality of life.
It's true that you will be able to write better about, for example, depression if you have suffered the condition yourself. But that's not always the case. A bit of research and expert opinion will make your blog as authentic as any blog out there.
So if you have a humanitarian side to your personality, this is reason enough for why start blogging.
Blogging is Profitable
Some people might argue that this should be on top of the list of reasons to start blogging. I deliberately placed it in the lower half of this article and the reason is simple: money or profit should never be your core priority when you are starting a blog.
If you start a blog with the sole purpose of making money, you will always measure your success in terms of monetary profits. Since you will not start earning immediately from your blog, this lack of profit could demotivate you and as a result you might abandon your blog
However, once your blog starts getting a decent amount of traffic and you have built a consistent audience for your content, you will get opportunities to make good money out of it.
One way of making money is publishing sponsored content. Let's say you are a tech blogger and you write about various gadgets like mobile phones, laptops, tablets and more. You might be approached by a brand to write an article about their product in exchange for money.
You can also place ads on your blog for these brands and charge a daily, weekly or monthly fee. Google Ads is also a good source of income for many bloggers.
Money is the answer to many people who often wonder "why start blogging"
Establish Authority
A great reason to start blogging is that blogging on a particular subject matter builds your authority in related communities. People start looking up to you as a source of authentic information and expertise.
One of the best example is Syed Balkhi of WPBeginner. He started writing on WordPress in 2009, and slowly became the a very popular authority on all things WordPress. His blog, WPBeginner is now among the most popular WordPress blog today.
After almost 10 years, Syed Balkhi has developed a reputation as a WordPress expert and influencer. He has been featured on many tech blogs and has participated as a speaker in WordCamp Europe, the largest WordPress event in the world.
10 years may sound a lot but that's how long it takes to establish such a concrete authority in this very competitive industry. You might make it in lesser time but the fact remains that you need to put in a lot of efforts and dedication into making your blog a success.
A credibility of this sort enhances your professional image. You will not have to explain your achievements to others. Just let them know about your blog and that will be enough.
Once your authority is established, you could move up to offer free and paid training courses on your blog. This is another great way of consolidating your reputation as an influencer in your industry. In addition, you can open another revenue stream on your blog. Another great option is a podcast or a YouTube channel that extend and add more impact to your courses.
Helps You Become a Better Writer
Blogging is all about expressing yourself in a manner that influences and impresses your audience. Good writing plays an essential role in making your blog successful and if you aspire to become a professional writer, blogging is one of the best ways of starting out.
You might also want to take online writing courses so that you can write, edit and publish content professionally. Writing is no child's play and involves a lot of technical expertise that makes your content more readable to your readers.
Improves Tech Skills
Once you have decided to start a blog and have selected a niche you want to cover, the next step is to decide how you will actually get your blog on the internet.
For that, you will have to choose a platform that allows you to write and publish your content. Many beginner bloggers opt for Medium.com which is a popular blogging community. At Medium, you will get your own blogging space where you publish your content for other bloggers and general audience to read.
However, as easy as it may sound, it's not the most effective solution if you want you to impact a much wider audience. The reason is simple: all your great content is still restricted to the people who use and visit Medium.
To take your blogging to the next level, you will have to choose a Content Management System (CMS) to write, edit and publish your blog. WordPress is usually the first choice for bloggers in this regard mainly because of how easy it is to start a blog using WordPress.
Having said that, to make your WordPress blog look professional, you may have to go through a learning curve. Installing and deploying themes, and plugins, getting your hands dirty with HTML and CSS are all part and parcel of blogging which you must learn.
Of course, you can outsource all these activities to a web developer, but it's always handy to learn and do it yourself. These are invaluable skills and the more you learn, the better you would be able to implement them to your blog.
A Successful Blog > Any CV in the world
All the points mentioned above add a significant dimension to your professional personality. Learning how to write, engage with your audience, and start a website from scratch earns you a great number of skill points which are much more valuable than a degree.
Your blog itself will say so much about you that you won't need to explain your achievements to anyone. For instance, if your tech blog gets mentioned on a highly authoritative website like Forbes, you will soon see your reputation growing as an authority in technology niche.
Get Up and Start Blogging!
10 is a very small number if we start counting the reasons to start blogging. There are many more reasons you will experience along your way and I just don't wish to spoil the fun for you!
It can be overwhelming and you may not see the results as soon as you would like. The key is to be patient, be consistent and be passionate about your blog.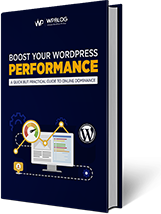 Create Faster WordPress Websites!
Free eBook on WordPress Performance right in your inbox.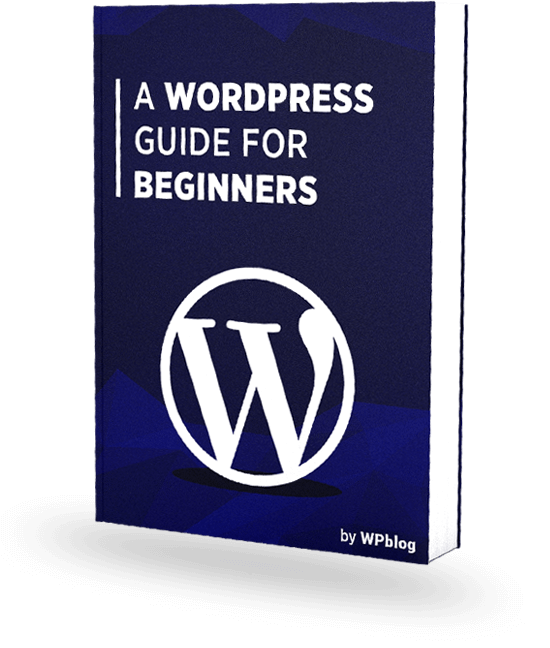 Create Faster WordPress Websites!
Free eBook on WordPress Performance right in your inbox.