WP Engine To GetFlywheel – And Many Users Aren't Too Happy
— June 27, 2019
•

2

Minutes Read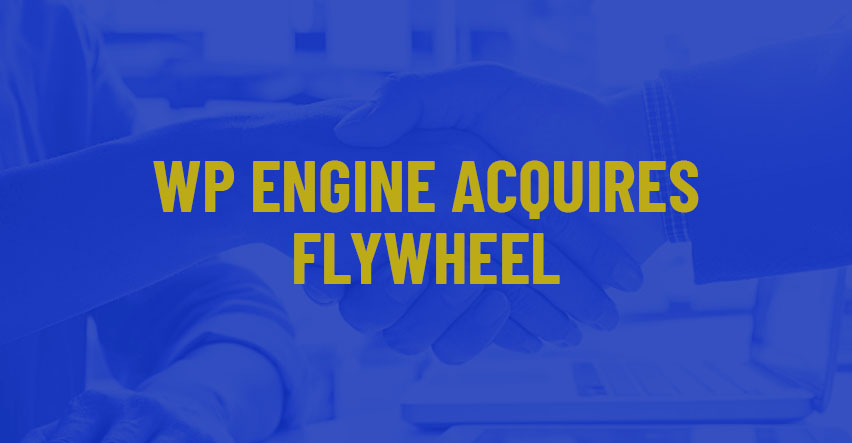 Disclaimer: WPblog is a part of Cloudways, a Managed Cloud Hosting service, but any assumptions or analysis made on this property belong solely to their writers.
With the creation and management industry for WordPress powered websites getting bigger and more competitive, seasoned players in the industry are making big moves.
Take WP Engine, for example. Known for working alongside businesses and agencies, and for acquiring big names in the WordPress industry like Array Themes and Studio Press, WP Engine has now acquired Flywheel for an undisclosed sum in an effort to broaden their ecosystem for hosting and creating awesome experiences for WordPress websites.
WP Engine claims acquiring Flywheel is "the largest acquisition to date in the WordPress industry". A source claims the company's revenue is in excess of $130 million and Flywheel is in excess of $18 million with a growth rate of 50% already. This means both companies working in tandem is sure to produce staggering results for websites powered by WordPress since both companies have been deeply committed to their customer's success.
However, this news has been making rounds for some wrong reasons as well. For starters, many Flywheel users aren't too happy about the merger.
If you're anywhere near active on social media, you'll find plenty of conversations where users have voiced their opinions: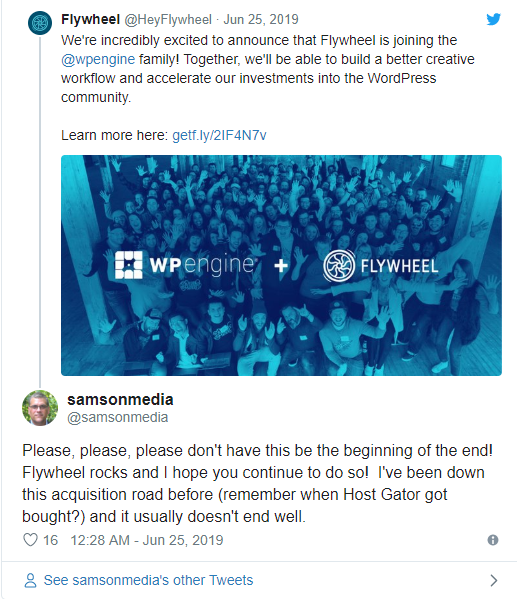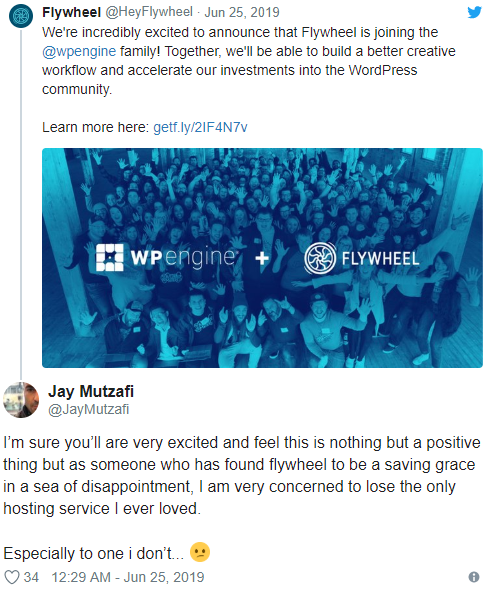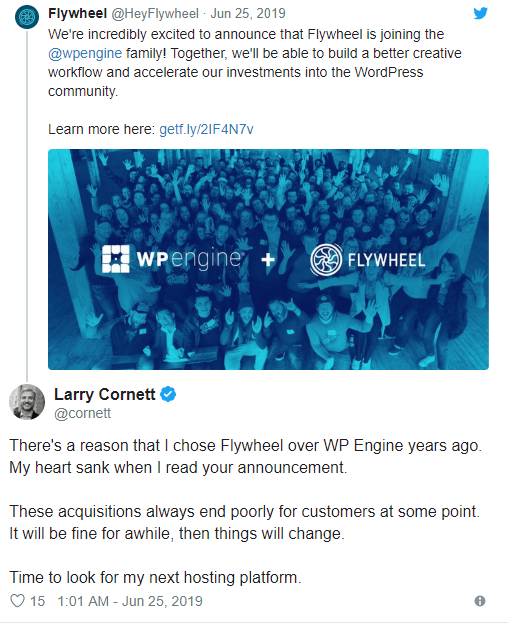 Even Facebook groups dedicated to hosting and WordPress are littered with people complaining about the acquisition.
One of the main reasons why Flywheel's merger with WPEngine is not welcomed is because the former hosting provider has since its inception carved a unique niche focused on designers and agencies.
One of the more notable achievements by Flywheel was back in 2016, when it was added to the WordPress.org's recommended hosting page.
Though both companies have promised to keep customers aware and happy, there are viable alternatives to both Flywheel and WP Engine. One of the most notable happens to be Cloudways. A Managed hosting platform that gains a lot of positive feedback regarding its commendable services and state of the art security features.
With around 30% of websites being powered by WordPress already, it would be interesting to know how both companies manage to retain their loyal customers. This move, however, is taking WordPress forums by storm.
Are you excited about this merger? Do share your views with us in the comments section below.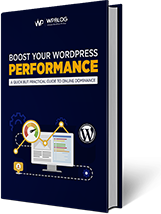 Create Faster WordPress Websites!
Free eBook on WordPress Performance right in your inbox.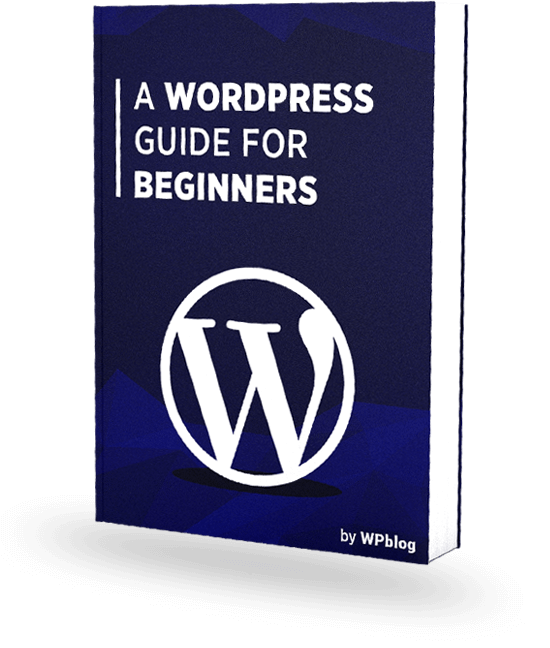 Create Faster WordPress Websites!
Free eBook on WordPress Performance right in your inbox.