A Day in The Life of a Blogger (Kitten Style)
— September 5, 2018
•

3

Minutes Read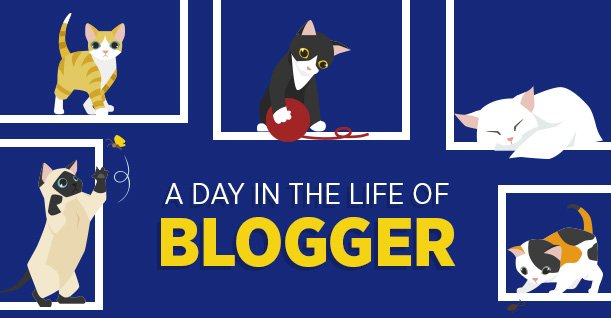 Being a full-time blogger is not easy. Especially when you are just starting off with things. You find it difficult to manage your tasks and prioritize them too. Sleepless nights, work stress, frustration, and depression are just some of the things that comes with the whole blogging package. You just find it impossible to catch a break.
The is specifically true for those who are full-time bloggers. Bloggers whose bread and butter is blogging are under immense pressure to make their blog successful. Their daily schedules revolve around their blog.
Today these cats will illustrate how a typical blogger spends his/her day. From waking up in the morning to going back to sleep at night (or not sleeping at all), how a blogger carries out his/her activities in search of success for his/her blog.
Wake up early!
As a blogger, you can't afford to waste much time. You need to get up early and get the ball rolling as soon as possible.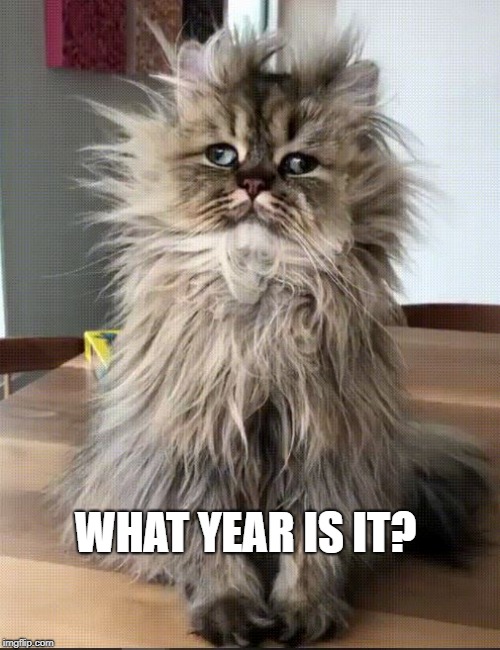 Taking a crap
Okay, you can waste a little time here but after that, it's work work work!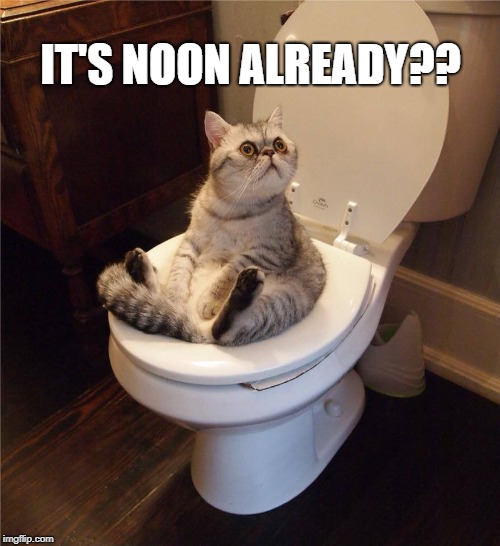 Morning coffee
But wait, have you had your morning coffee yet??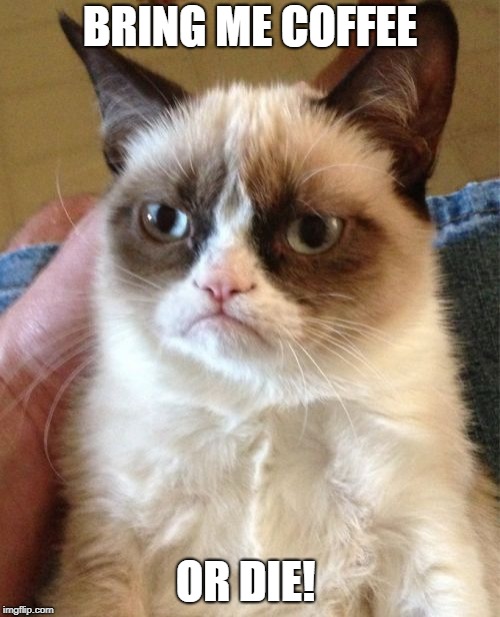 Check blog performance
After wasting enough time, it's finally time to start working. Checking how your blog has performed in the last 24 hours is the just the way to get started.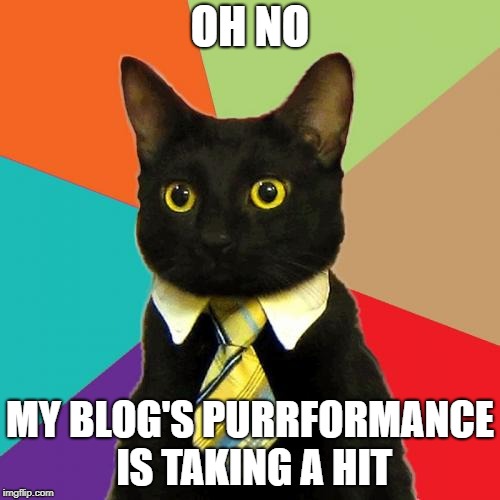 Check and reply to emails
A blogger's email is usually filled with guest post requests which he doesn't let go without asking for something in return.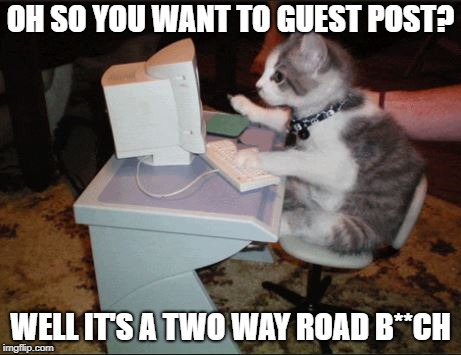 Brainstorming ideas to increase traffic
The majority of the time goes into thinking about new and creative ideas to increase traffic and conversion on the blog.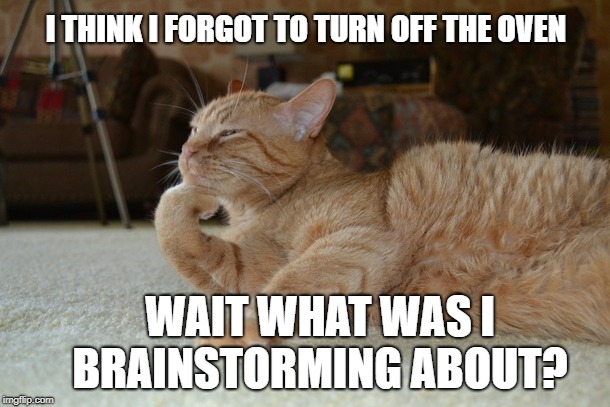 Writing and reviewing content
Right! Now that we have an idea in place, it's time for execution. However, by this time, the exhaustion is taking over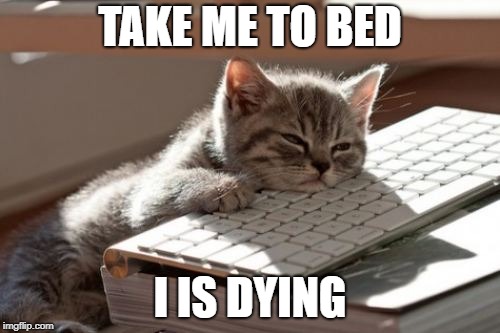 Publishing content
The moment the button is pushed, it's time to get down on your knees and pray that whatever you have written actually works.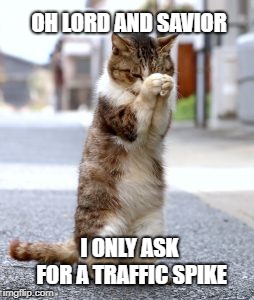 Kidding, the next step is marketing!
If you are constantly marketing your blog on the internet, there is a high chance that you might get banned from one of the forums. Which is not bad at all. It's just a part and parcel of the job.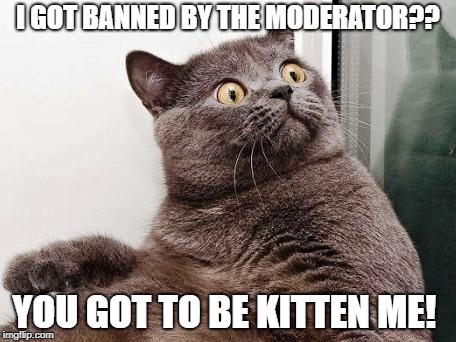 Sleep and dream about all the monies!
Getting enough sleep is important if you want to get good ideas for your blog. And of course, dreaming big is essential to make your blog a success.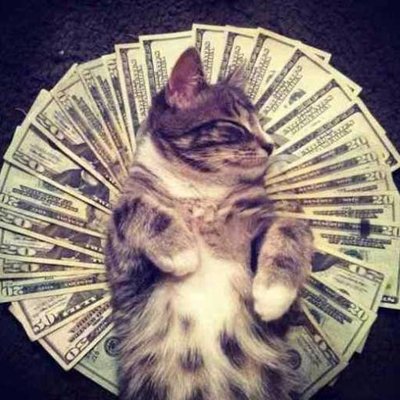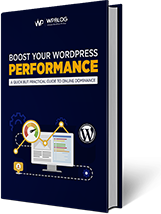 Create Faster WordPress Websites!
Free eBook on WordPress Performance right in your inbox.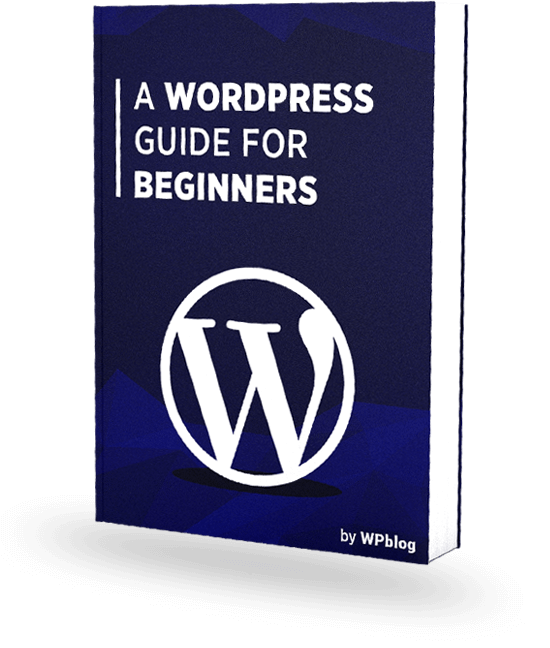 Create Faster WordPress Websites!
Free eBook on WordPress Performance right in your inbox.