AliDropship Plugin: An All-In-One WordPress Solution To Launch And Run A Dropshipping Store
— July 10, 2019
•

6

Minutes Read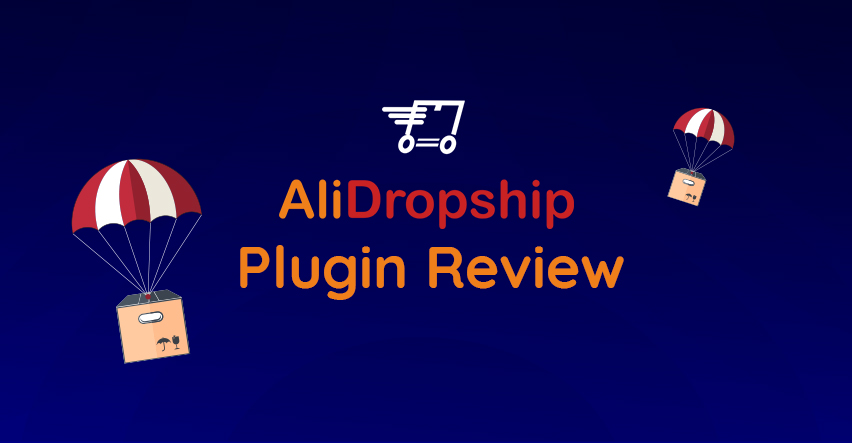 Our discussion topic for today is AliDropship plugin: a cross-functional WooCommerce-compatible WordPress solution for creating and managing independent online stores.
What Is Alidropship Plugin: Introduction
As the team behind the plugin claims it, this solution can turn any WordPress website (even a basic blog) into a full-fledged dropshipping store.
By a 'dropshipping store', the team means an online store that has all the features of a proper online shopping platform, but, contrary to 'usual' stores, lets you sell products without manufacturing, stocking, and shipping them.
For the plugin buyer, it means an opportunity to start a profitable online business without bearing multiple product-related expenses.
How Alidropship Plugin Transforms Its User's Website
To be more specific, the store made with the help of the plugin will have:
Profit-oriented appearance and layout
AliDropship plugin comes with a range of mobile-friendly dropshipping themes that get installed on your WordPress website and give it a more typical eCommerce appearance.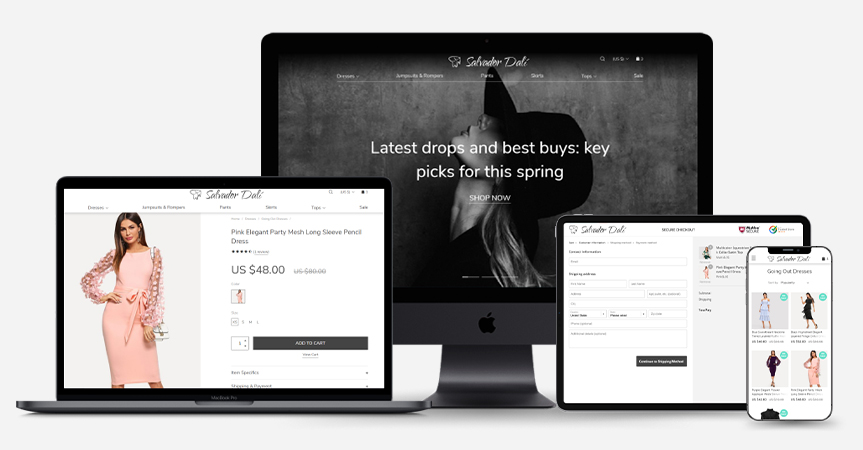 Every theme has its distinctive style and tone, enables a smooth and clear on-site navigation, and provides a pleasant purchasing experience resulting in a satisfactory conversion rate.
Direct connection to AliExpress products database
Instead of manufacturing or stocking items yourself, you can simply use the product information shared by AliExpress sellers.
The plugin automatically imports any chosen AliExpress products on the dropshipping site taking their whole descriptions along with pictures, variations, and even customer reviews.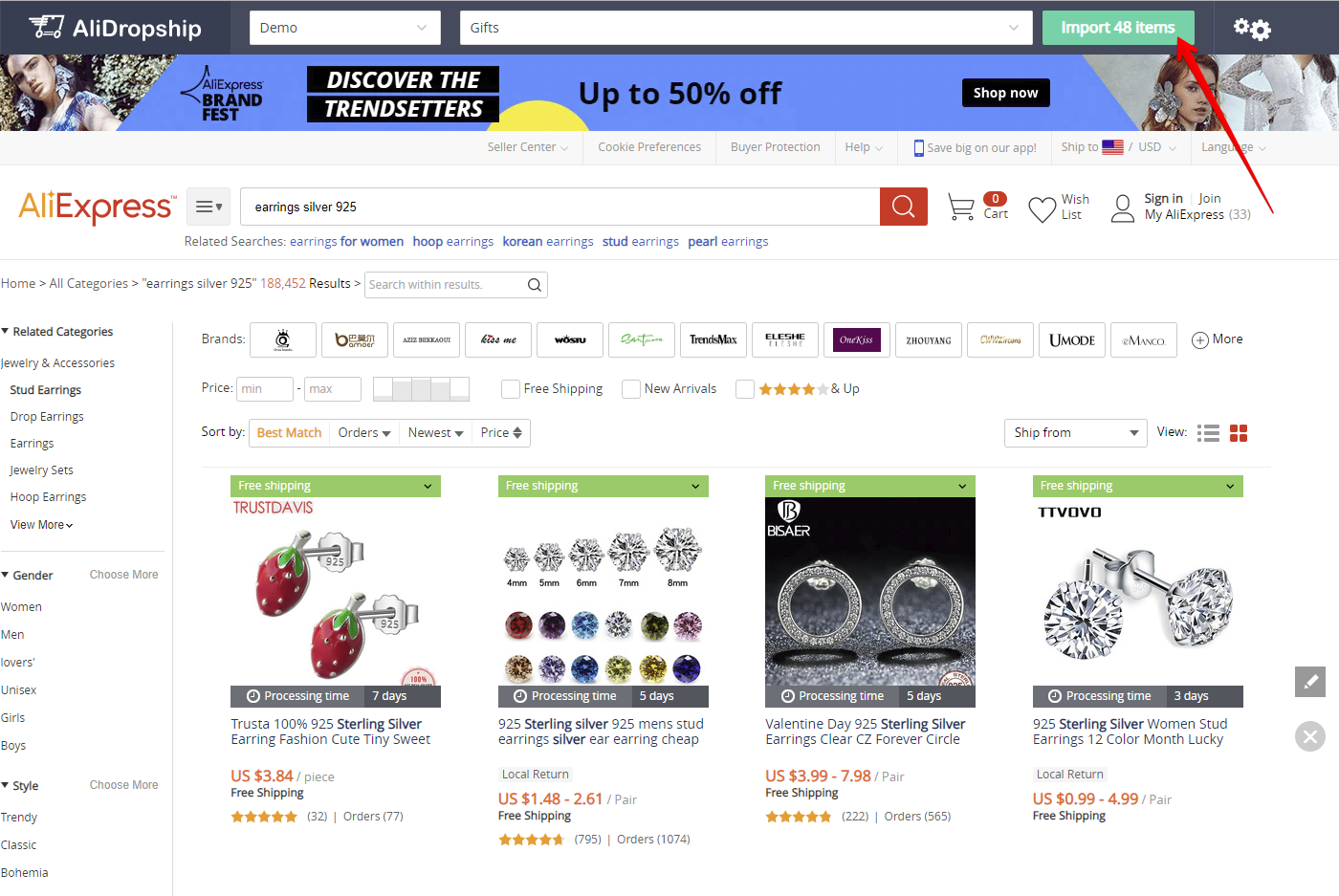 As a store owner, you are free to edit the product titles and descriptions to make them look more authentic and conceal their AliExpress origin.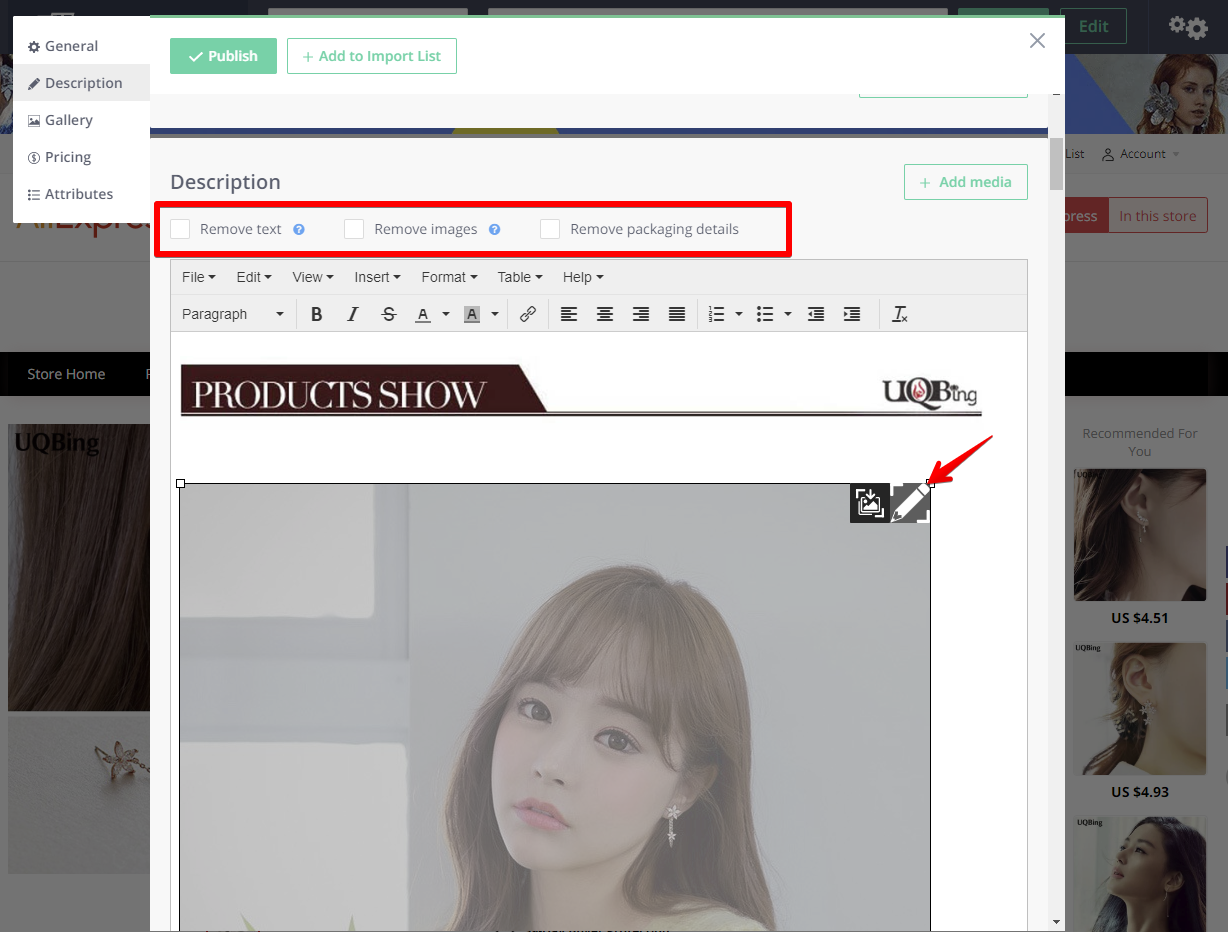 Pricing markup formula
To profit from your dropshipping stores, you need to put a markup on the original AliExpress products cost. Therefore, your store visitors will pay a marked up price for their purchase – while you, the store owner, ordering this product from AliExpress seller and making it shipped directly to the buyer's address, will pay the initial, lower price. The difference between these prices is the store owner's profit from the transaction.
In order to not increase every product price manually, an owner of an AliDropship-based store can use its pricing markup formula.

It automatically changes the displayed product price by the rules the business owner specifies.
Integrated payment gateways
Stores built on the basis of AliDropship plugin support a range of trusted payment gateways such as PayPal, Stripe, 2Checkout, Payssion, etc.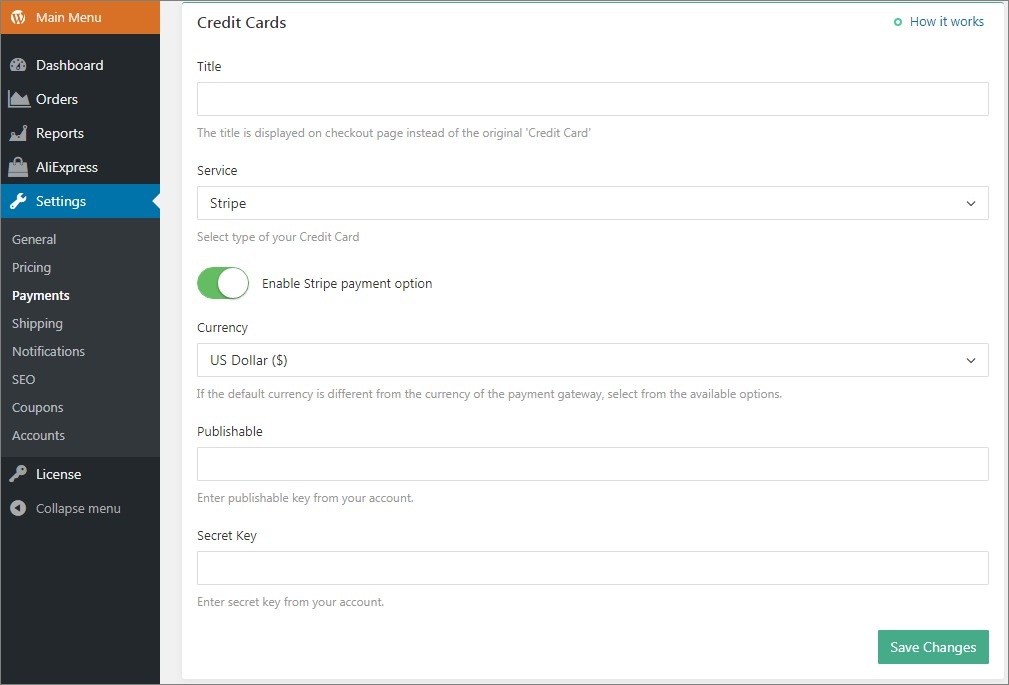 Being able to safely process client payments from nearly any country on the globe, they increase customer confidence and allow a convenient shopping process, which results in greater client satisfaction.
Automatic orders processing
When an AliDropship-based store owner receives an incoming order, it is possible for them to transfer the order contents and addressee to the relevant AliExpress seller automatically.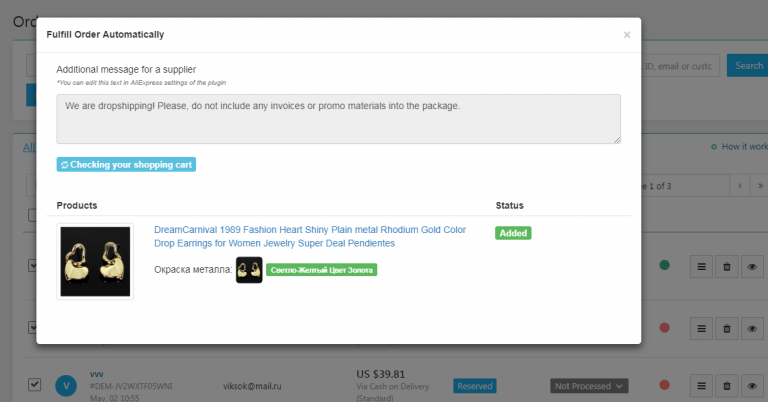 In this case, the plugin will connect to AliExpress, select the necessary product variation and quantity, add the item(s) to the shopping cart, and even paste the customer's shipping details in the order form. All the store owner needs to do is click on the 'Confirm & Pay' button to complete the ordering process.
Built-on marketing instruments
AliDropship plugin has a range of features that make it easier for the store owner to prompt the potential buyer's purchasing decisions.
For example, the plugin uses the email addresses intentionally left by the store visitors and customers in order to create designated email lists. The store owner can use them to reach these warm audiences via emails.

Also, the already mentioned feature of product reviews import plays a great role in providing social proof to the store visitors and inspiring them to follow the previous buyers' example.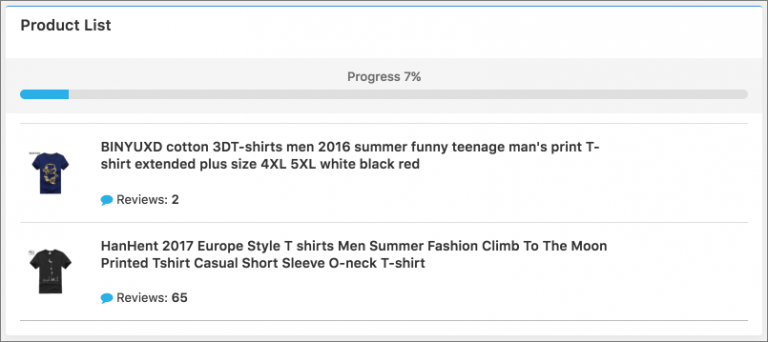 Besides, AliDropship plugin makes it possible for the store owner to set up various discount coupons that can positively influence the website visitors' shopping behavior.

Apart from powering these core operations, the plugin performs multiple other tasks making it effortless for the business owner to control the website's technical performance and manage the overall store performance.
Alidropship Plugin for Woocommerce
AliDropship plugin comes in 2 different versions: AliDropship Original, which works on regular WordPress sites, and AliDropship Woo, which works on WooCommerce exclusively.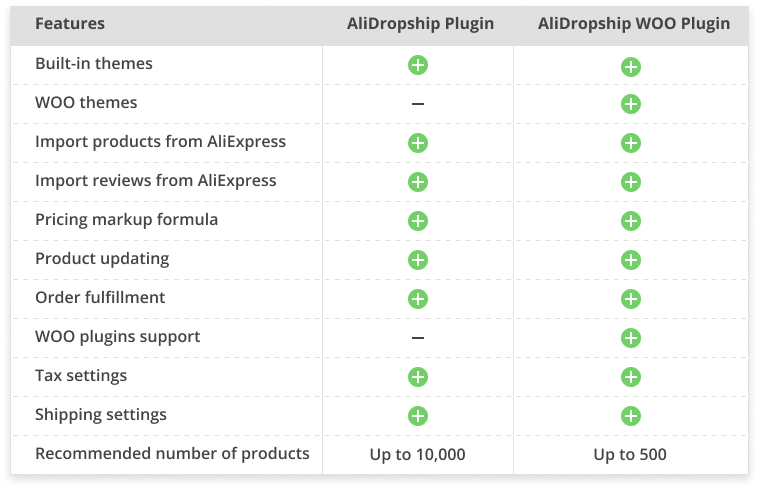 It opens up more opportunities for entrepreneurs who would like to give their businesses a unique appearance and functionality as WooCommerce allows more flexible website settings.
Alidropship Plugin: Pricing
To purchase AliDropship plugin, a one-time payment of $89 is required. You won't have to pay any recurring fees or commissions for the transactions completed during the store operation.
Making this one-time payment, a buyer gets:
A unique license key
After completing the plugin purchase, you will receive a uniquely generated license key that needs to be activated on your website. Depending on the personal preferences and the business goals, you can use the key to activate either the Original plugin version or its WooCommerce version. One license key can be activated on one domain name only.
Plugin updates
Both the AliDropship Original and AliDropship WooCommerce plugin versions get updated regularly along with all their features, themes, options, etc. At any given moment, you can check if they're using the latest plugin version, and upgrade it to the most recent option.
Lifelong support
Any AliDropship user can contact the plugin support team whenever necessary to ask for technical advice in terms of the plugin installation, setup, or update.
AliDropship Custom Stores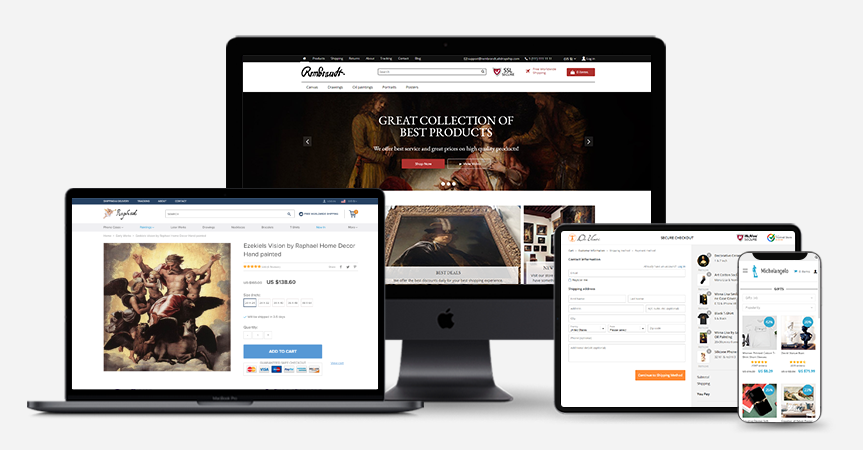 Apart from selling AliDropship plugin itself, the team behind this project also assists the users who can't or don't want to assemble their dropshipping stores themselves.
For their convenience, the team offers a custom store creation service that means developing a fully functional dropshipping website according to the client's personal preferences and requirements. The custom store development process includes all the stages of launching a ready-to-operate business, from choosing a demanded business niche to connecting individually made social media pages to the ready store.
Alidropship Plugin: System Requirements
In order to create a dropshipping store on the basis of AliDropship plugin, it's necessary to have:
Google Chrome browser
Free AliDropship Google Chrome Extension allowing automatic product import from AliExpress
WordPress CMS downloaded from WordPress.org
A domain name
Hosting with ionCube activated
The following hosting server requirements apply:
Open incoming connection Hosting 32bit (64bit recommended)
cURL libraries ver 7.58.0 recommended (minimum required version is 7.29.0)
PHP 7.1 or 7.2+
File size upload limit: min. 16MB.
Apart from using the hostings of globally renowned providers like GoDaddy, Hostgator, BlueHost, etc., it's also possible to rely on AliDropship's own hosting solution with a yearly plan starting from $48 and a free SSL certificate included.
Alidropship Plugin: Summing It Up
AliDropship plugin is an affordable solution to start and run independent online business with a promising financial potential.
The plugin's user-friendly nature is proven by a rapidly growing community of its users who actively contribute to the company forum and benefit from numerous guides, video tutorials and educational blog entries submitted by the team.
Thanks to their first-hand dropshipping experience, the developers and marketers behind the plugin understand the common entrepreneurial requirements in the field and, as seen from the clients' feedback, meet the audience expectation to the fullest.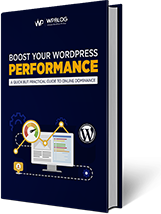 Create Faster WordPress Websites!
Free eBook on WordPress Performance right in your inbox.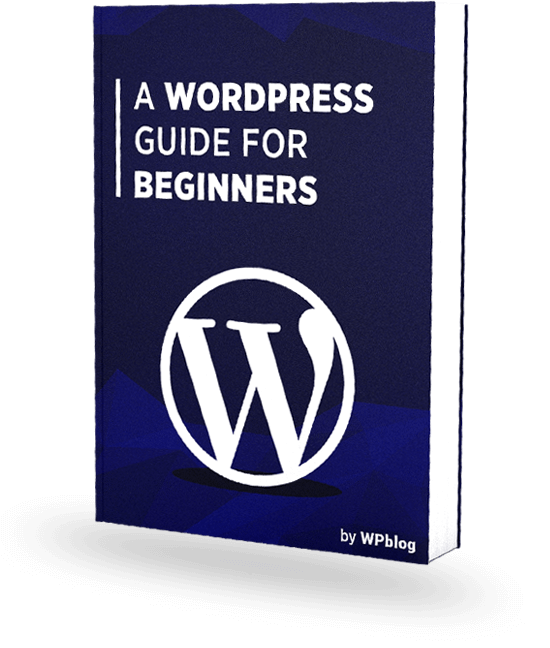 Create Faster WordPress Websites!
Free eBook on WordPress Performance right in your inbox.