Best Email Hosting Providers For Online Businesses 2023
— November 29, 2019
•

8

Minutes Read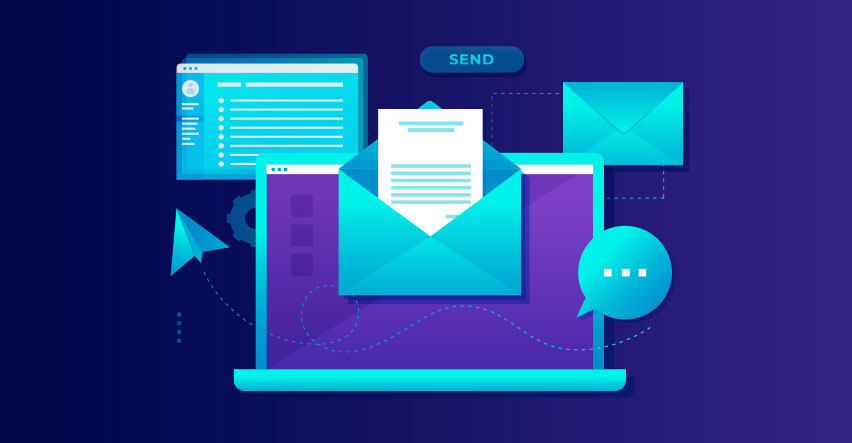 Email hosting providers let you create a business email address for your company that gives a more professional outlook to your email correspondence with your partners.
If you own a business website, having an official email address is a must. Emailing your partners with a gmail.com or yahoo.com email address looks unprofessional. Since anyone can create a free Gmail or Yahoo email, the person you're contacting might not feel safe communicating with you on an unverified email address.
This is where email providers come into play, but before moving on, let's look at the benefits of having a good email hosting provider.
Benefits of Email Hosting
Security
Using an email hosting provider ensures that all your communication, along with its data is safe and sound with the hosting server. Once you sign in to your email account, all your correspondence is encrypted so that sensitive data doesn't get leaked or compromised.
Develops Brand Authority
As mentioned earlier, a business email reflects authenticity and develops a positive brand image. Email hosting providers connect your email account to your company's domain name which results in email addresses like m[email protected] or [email protected].
Prevents Viruses and Spams
A good email hosting provider protects your inbox from emails containing viruses and spam as they are equipped with scanning technology that identifies such emails even before they end up in your inbox.
Now that we have identified the benefits of email hosting, let's go into the details of how many types of email hosting providers there are to develop a better understanding of the service. Additionally, reading hosting reviews can provide valuable insights into the quality and performance of various email hosting providers, helping you choose the right one for your needs.
Types of Email Hosting
Shared Email Hosting
Shared hosting providers like Hostgator and GoDaddy come with email hosting where your email will be hosted on a shared server along with your website. This type of email hosting is not recommended because it doesn't guarantee security for your email and its data.
Self Hosted Email
Just like you self host a website, you can self host your email as well. If you have the infrastructure in place, you can host your email on your own servers which will give you more control over your emails. There are advantages and some drawbacks to self-hosted emails as well. However, the time and money required to maintain your own servers often outweigh the benefits of a self-hosted email.
And this is why third-party email hosting is the best option to go for.
Third-Party Email Hosting
Third-party email hosting providers offer dedicated servers for your emails which ensures security against viruses and spam. They also come with a number of features like calendars, video conferencing capabilities, team chat, and a lot more. A big advantage of third-party email hosting is that you don't have to bear the cost of maintaining a server. You just have to pay a monthly fee and enjoy the benefits of secure email hosting. This is also a great email hosting for small businesses as well as they are tight on budget and can enjoy quality hosting at a reasonable fee.
Features of a Good Email Hosting Provider
If you haven't used an email hosting before, then this information is important for you! Since there are a number of them available, it is important to know what separates a good email hosting provider from a lackluster one.
24/7 Support
It's not uncommon for beginner users to face multiple hurdles while setting up their email account on an email host or adding new email accounts to a current host. Email hosting can get a little tricky which is why you should be able to receive technical support at any time of the day.
Significant Storage Capacity
You should opt for a minimum of 2GB of storage space for hosting your business email especially if you want to archive all the emails via a contact form on your website.
Sufficient File Sending Capacity
As a business owner, you might be sending out a lot of files and documents to your partners on a daily basis. A good email hosting provider allows you to send a minimum of 25MB file which makes it easier to send and receive larger documents with images and videos.
Uptime
You might work for 10 or 12 hours a day but you obviously want your communication to continue round the clock. Even when you are on a vacation, you might be communicating with your team or your partners and for that, you need maximum uptime.
Ease of Use
As a business owner, you wouldn't want to spend a lot of time getting used to your email hosting provider. A good email provider lets you set up your hosting and quickly add email accounts easily.
Top Email Hosting Providers of 2020
Now that we have developed an understanding of what makes a good email hosting, let's have a look at the best email hosting providers of 2019 and who'll stay relevant in 2020.
Rackspace
The Texas-based email hosting provider, Rackspace, is renowned in the industry. It provides services like web hosting, database management, business intelligence and of course, email hosting. One of the reasons behind its popularity is that it doesn't come with a bundle of features that you won't even use, rather it offers just the ones that you need.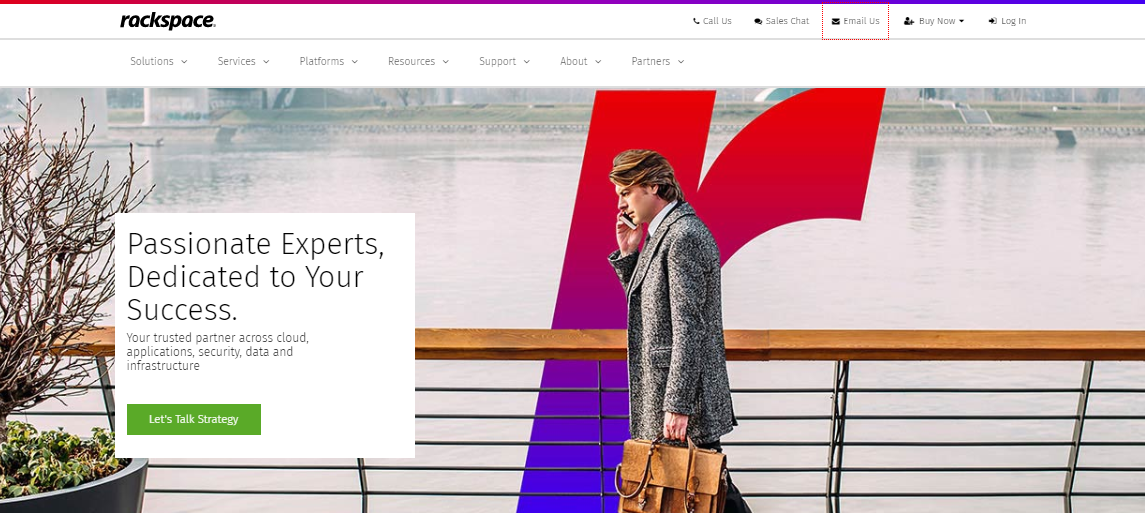 One of its standout features is free and easy email migration from other email hosts to Rackspace. To make things even easier, a dedicated team will help you migrate your email data so that you don't have to lift a finger.
Rackspace claims to have 100% up time; being a blogger with considerable experience, though, I can safely say that 100% uptime isn't true for any company. Along with that, it comes with 25GB mailboxes giving you significant storage space for your email archives.
G-suit by Gmail
Gmail triumphed Hotmail and Yahoo mail as the most used mail service with a 27.8% market share as of April 2019. What makes it so popular is the clean interface, maximum spam protection, and effective filtering. Along with Gmail, Google also offers Google Drive, Google Calendar, and many other services to collaborate with your team members and business partners.

G-suit gives you all these features and the capability to use them with your business email ID. You can connect with your peers and partners, create and edit documents through Google cloud, and manage your data using your official email address rather than a regular Gmail one.
The basic plan comes with a massive 30GB storage space and 24/7 live support along with advanced admin controls like adding and removing users, adding security options like 2-factor authentication and more.

Zoho Mail
If you're on a tight budget or just starting off with your business, Zoho Mail might be the perfect email hosting provider for you. What makes Zoho different is that you get all the features of a good email hosting provider in just $1 per month.

Most email providers charge an extra fee for multiple mailboxes or additional accounts, Zoho makes things easier for you by offering a bundled service that will cost as low as $1, billed annually, so you don't have to worry about processing payments every month.
With Zoho, you can access your emails on your desktop and even on your mobile phones. It also comes with a suite of apps that include integrated calendars, contacts, tasks, notes, and bookmarks that you can share with your team through your business email address. Also, you can collaborate better with your teammates by making announcements, assigning tasks, brainstorming ideas on online whiteboards, creating and sharing events and much more.
If you feel like you want to try Zoho before buying one of its paid plans, you can go for the free plan to take it for a spin.

Office 365 Business Essentials
Office 365 is great for the corporates where thousands of emails fly in and out on a daily basis which requires a massive storage space. The email hosting veteran comes with 1TB of OneDrive storage and 50GB mailbox with custom domain addresses.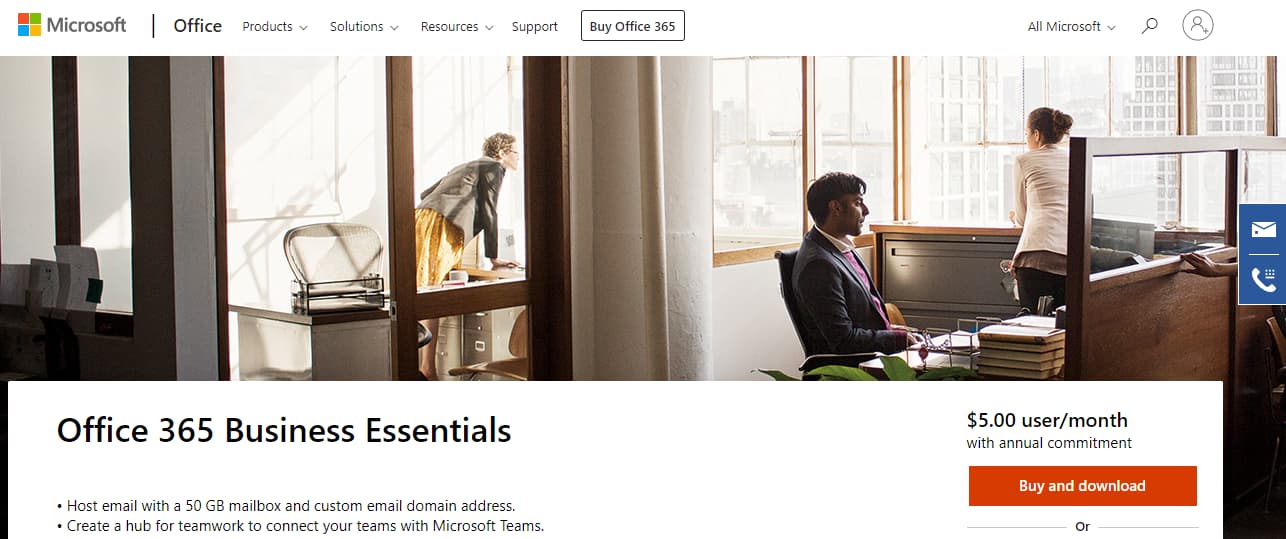 Office 365 lets you use your email inbox through the traditional and familiar Outlook experience which you can access from your desktop and mobile devices. With that, instant communication is also an option where you can chat with your teammates, and conduct voice and video conferences.
You can also collaborate with your teammates over different documents through web versions of Word, Excel, PowerPoint, and OneNote and assign more than 300 users to your account.
While setting up your Office 365 account is fairly easy, it provides 24/7 support over chat and calls so that you can get assistance anytime, anywhere. Managing your account requires no IT expertise as you can add or remove users in minutes.

Yandex – Free Email Hosting Provider
While we were listing down the best-paid email hosting providers, we thought why not throw in a free one as well. Yandex is one of the best free email hosting providers around because of a number of reasons. First, being a free service, Yandex doesn't put a lot of restrictions on its users when it comes to mailbox space or other features.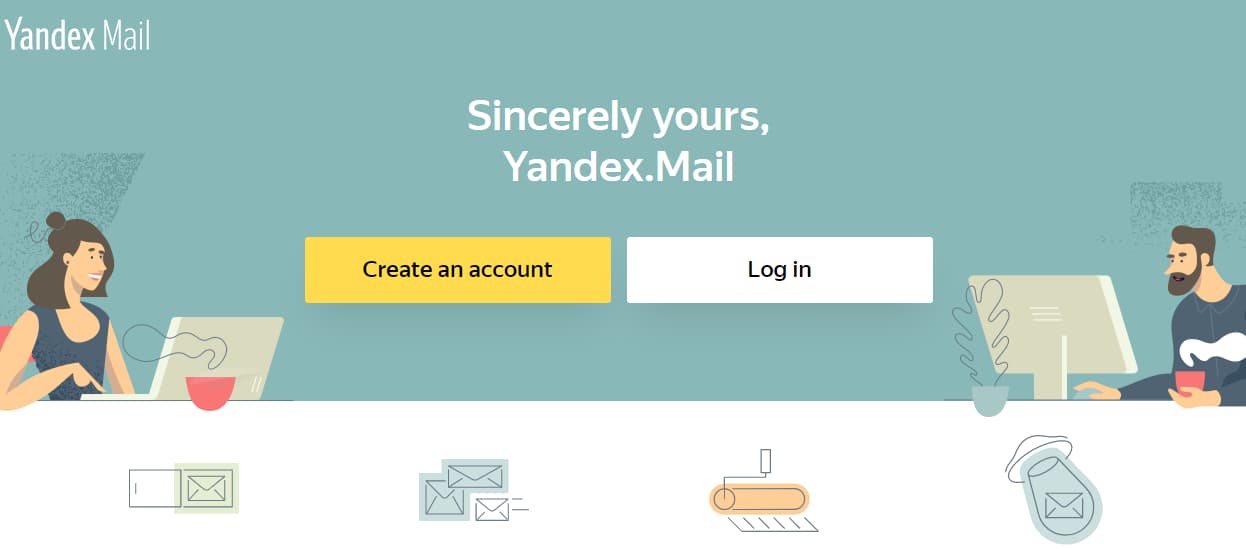 It offers decent storage of 1000 mailboxes and unlimited space and 10 GB of storage within those mailboxes. You can also request for more mailboxes if you decide to scale your hosting. It also comes with 24/7 free support along with anti-spam technologies and protection from unauthorized access to email.
Yandex is also user-friendly with an easy user interface to manage domain settings along with complete control over which servers to connect. Also, you don't have to worry about adding new employees in your mailing lists as they are added automatically through Yandex's control panel.
Final Words
No matter how big or small your business is, email is the most professional and effective way to communicate with your teammates and your business partners. To make it even more effective, you need a good hosting provider which I listed in this article.
While all these 5 email providers are great, there is no one best solution for everyone. Your choice of email host depends on your business and its requirements so always assess your business needs before making a decision, after which any of these services listed above may be the best choice for you.
If you had a great experience using any other email hosting provider apart from the ones I have mentioned in this list, let me know in the comments or email me at [email protected]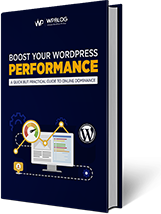 Create Faster WordPress Websites!
Free eBook on WordPress Performance right in your inbox.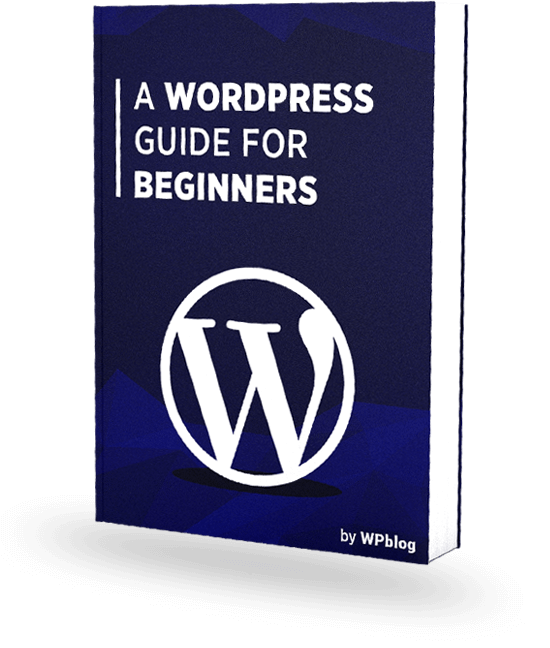 Create Faster WordPress Websites!
Free eBook on WordPress Performance right in your inbox.