The Makings Of A Successful Online Store
— May 2, 2017
•

6

Minutes Read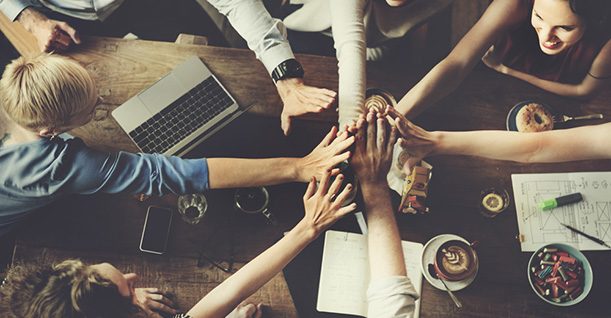 E-Commerce might as well be the hottest way to shop as we speak in 2017. It's a lot more convenient and flexible that is only getting bigger as the days go by. However, building a successful online store might not be as easy as a customer operates on their end.
There is hours or even days of effort and a lot of minds that went into making that online store. Yes indeedy! It is that rough. Plus, creativity and originality doesn't come cheap. If you're desperate about putting up an online store instead of what knowing what your competition and target audience is like, you won't get far.
That's why I have personally volunteered to help you and your brand escape the horrors of being an unnoticeable ghost and become a visible entity of respect and loyalty. WooCommerce is by far the best ecommerce plugin that will help you get started.
So without boring you to tears, here's just about everything you need to help your business stand out from the rest.
1. Use A Killer Web Design
In the world that we live in, first impressions are a must. And one of the first things that online visitors look for in a website is its theme, layout and presentation – how it looks and functions.
Regardless of whether you have the best product in your department and great customer service, visitors wouldn't dare go to a site that is slow, frustrating to navigate and crashes every now and then. There are a couple of ways you can go about this.
You can either bag a really hard-on-the-penny web designer for a spiffy-looking site, or if you want a frugal approach, you can take up coding yourself and start crafting away. You can also get on-the-fly templates from the web and then add your own changes to it.
Apollotheme, TonyTemplates, ThemeForest and TemplateMonster are of great help to folks looking for snazzy designs. Be sure to also follow the latest web design trends to stay in touch with what is hot and what is not.
Most importantly, when you build an online store, it is important to keep your customers in mind and what they are looking to buy from you.
2. Use Lots of Quality Photos
Who would want to go to a store without seeing what they want to buy? Seriously! It is scientifically evident that the human eye is more receptive to images than anything else. As a matter of fact, humans are able to recall 80% of what they have seen online than what they read.
Imagine this; a beautifully-designed site along with gorgeous photos is literally the perfect way to fish a fine catch of customers. If they like what they see, then you're getting somewhere.
Today's smartphones come equipped with cameras that can produce photos that resemble in sharpness and quality as those of an expensive one. For quality shots, be sure that you do the following with your camera:
a. Clean up your camera lens.
b. Use different shot angles.
c. Use an all-white background to give your shots more notice.
d. Take shots with lots of light.
e. Enable zooming to let your customers see every detail.
f. Use specialty shooting modes.
g. Increase the resolution of your images.
h. Use intrinsic apps for assistance.
3. Buff Up Your Site's Navigation
Navigation is another important feature in building a successful online business store. You must ensure that your customers don't get lost or confused when using your site. With that in mind, you have to make sure your site is just as easy to navigate on desktop devices as it is for mobile devices.
If you wish to keep your customers coming back for more, you should give them something more than just the stuff that caught their attention in the first place. Put short, you need something new and fresh. In this case, we would suggest you include a "New products" tab on your site's landing page.
Not only will it help your retain your old customers, but it will also attract new ones as well. It also can be quite frustrating to look back for a product that caught your eye a while back. For such occasions, users can easily make use of their browser's back button or even look into it's history.
Pottery Barn does one that's even better. They have a 'Recently Viewed' tab on the right side of their page that keeps a log of all the product pages that their customers had recently visited. To go back to the product they wish to see again, all they need to do is browse the tab's history, click on its picture and presto!
4. Quick Loading Time
People won't even bother sticking around for a page if it doesn't load in a second or two. This is because people crave for instant gratification and a slow website is the achilles heel. Learn more than 26 ways to speed up WordPress website in our previous article.
According to a Mashable infographic published by OnlineGraduateProgams.com, it says that 1 in 4 bounce from a website that doesn't load in 4 seconds. Another research from KISSmetrics shows that even a second's delay in page's response time would result in a 7% reduction in conversions.
That is why it is best that you test the loading time of your site before you put it out for the world to see. A good tool for this would be 'Pingdom Website Speed Test'.You should also adopt a mobile-first approach given how more and more people are turning towards smartphones these days.
5. Have a Strong Online Support
There is so much to put in this point that I may as well write another separate article for it. But I will do my best to brief you in on what there is to know. Realistically, if your customers are having some kind of trouble that relates to your brand's products and services, then it falls on you to lend them a hand.
You may not have enough resources to put up a 24/7 support system, but it is still essential to have one, especially during working hours. This way your customers won't feel abandoned or cheated right after their purchase.
You need to consult with them before their purchase and offer a troubleshoot once they have made their purchase. If you can do that, then your customers will more than likely trust you on a long-term basis and will come back again.
If that's not enough, then you can also put up an invitation from the support team at the side of your site to increase your conversion rate.
6. Simple Checkout Process
The checkout process is perhaps one of the most crucial final moments of your customers' shopping adventure. If you nail this right, you can further push up the conversions and sales. The most important thing to take into account is versatility. Not all of your customers are going to be locals.
You have to make the payment procedure simpler and convenient for those living overseas. In this case, you should consider the following tips:
• Introduce a number of payment methods.
• Offer a quick repair of errors.
• Ensure your checkout page is the same as your store.
• Don't ever push people to sign up right away.
• Don't put in unnecessary details.
• Keep a small number of distractions.
• Security certificates give assurance.
• Ensure that you have clear calls to action.
7. Introduce Product Reviews
About 88% of online users pout their trust in customer reviews. Facebook gets it pretty well and is rolling with it. It is imperative that you put this up on your product pages in order to attract future/potential new customers. Do not worry about negative reviews as there is no such thing as perfect service.
Still, if you feel that these reviews could put off any your potential customers, you can provide them with some feedback to address their discontent. Use only positive professional responses at all times no matter what. Customers will commend you for your smart approach.
8. Social Media
Now this is something that no successful online store should go without at all. Social media is arguably the ultimate word-of-mouth that the contemporary environment has to offer us as of today. Include social-sharing buttons on your product pages to allow your customers to let their circle members know about your brand.
Those who hear more about what you are promoting will more than likely convert into new customers. Popular platforms like Facebook, Instagram and Pinterest are without a doubt the finest examples of showcasing your products for the world to see.
You can keep your present and potential customers updated via Twitter and so much more. You can also engage with your customers by replying back to their comments and answering any of their queries.
That's A Wrap!
So now you know how far your business will escalate should you take heed of everything I have put before you. If you have anything on your mind, we would love to hear you out in the comment section below. Let loose your inner entrepreneur.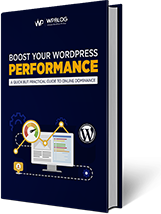 Create Faster WordPress Websites!
Free eBook on WordPress Performance right in your inbox.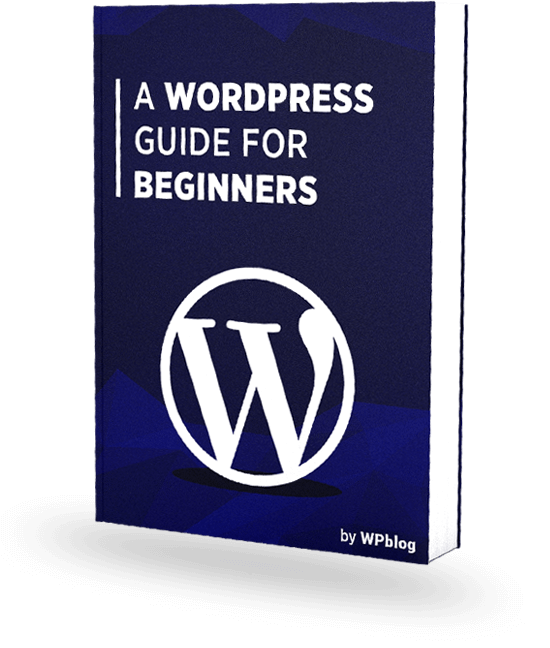 Create Faster WordPress Websites!
Free eBook on WordPress Performance right in your inbox.