How to build a Restaurant Website in WordPress
— December 14, 2016
•

6

Minutes Read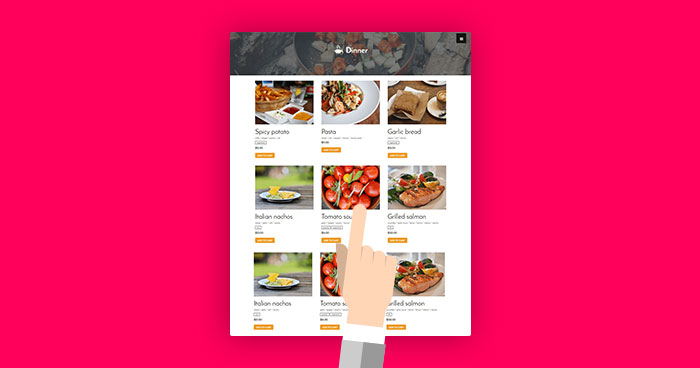 With the advent of cloud infrastructure, the concept of web applications laid its first siege. Back then, not many names were recognized within the tech market, and mostly website design was highly dependent on custom coding; However, one that came to the forefront quite adequately was WordPress. It removed all coding hassles and complexities from website design and development making it the best user-friendly solution for web designers around the world.
WordPress is a Content Management System (CMS) that empowers almost 25.4 percent of the websites over the Internet, and that's not all. With WordPress, you can now set up almost any website in just a matter of minutes. That's because WordPress makes website development a hassle-free solution. From e-commerce platforms to business websites, you name it, and the repository of plugins will make it possible for you.
Just like any other businesses, the Restaurant business is not any different from others. To create one using WordPress is as simple as building up any other business website on it. In this article, I will be covering a WordPress plugin that helps you create a professional restaurant website with ease.
MotoPress' Free Restaurant Menu Plugin

If you are planning to create a Restuarant website, the first thing that you will need is an appropriate Menu display. MotoPress free Restaurant Menu plugin is the best menu displaying solution for your business. It can help you create beautiful designs and well-structured menus.
Menus can be displayed in pages, posts, and sidebars using shortcodes which are a perfect tool for creating complex content with minimum efforts. Using this plugin, you will see a definite rise in your local food sales.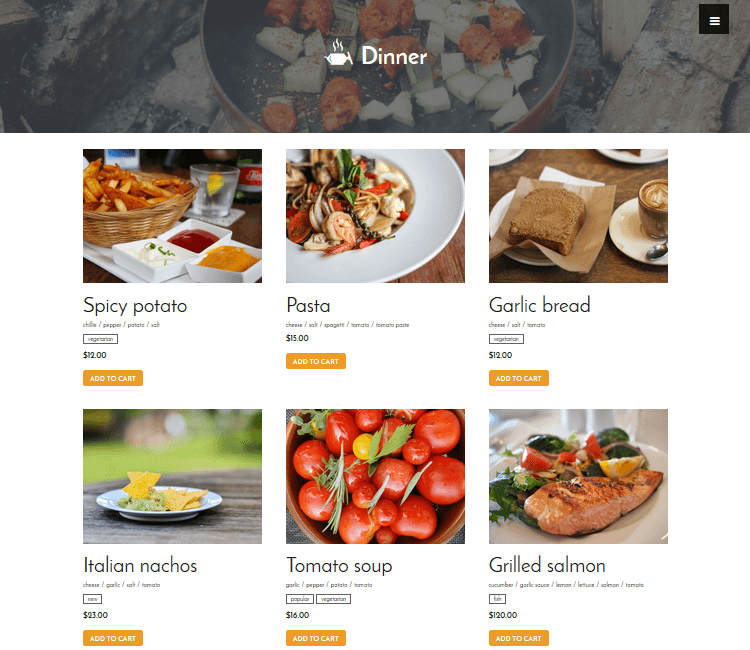 Features of Restaurant Menu Plugin
Let's discuss the features of Restaurant Menu plugin that make it a MUST have plugin for your restaurant.
Online Ordering System
This plugin helps you set up a proper online ordering system so that you can collect online orders, make the delivery to the specified addresses and receive cash.
You can not only see a quick look of Menu name, price, and category in the main menu but you can also see a detailed look of each dish as well.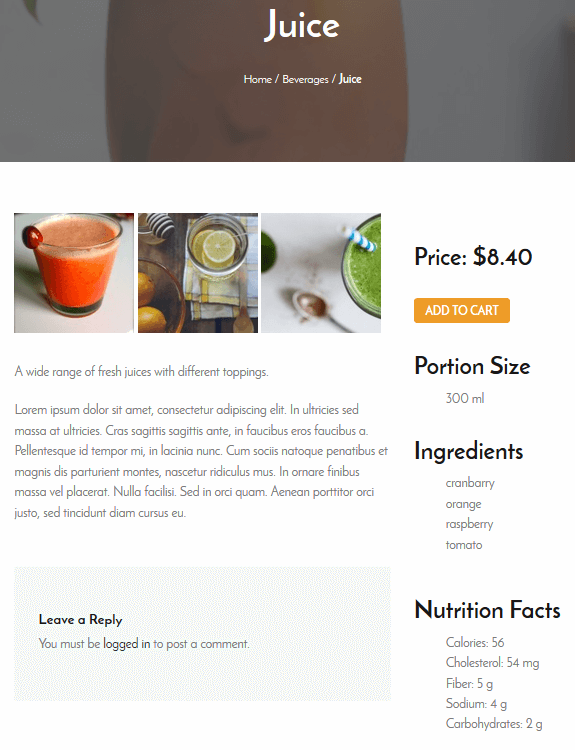 Enabling website designers to further add detailed info about various products, this plugin empowers people who are ingredient conscious.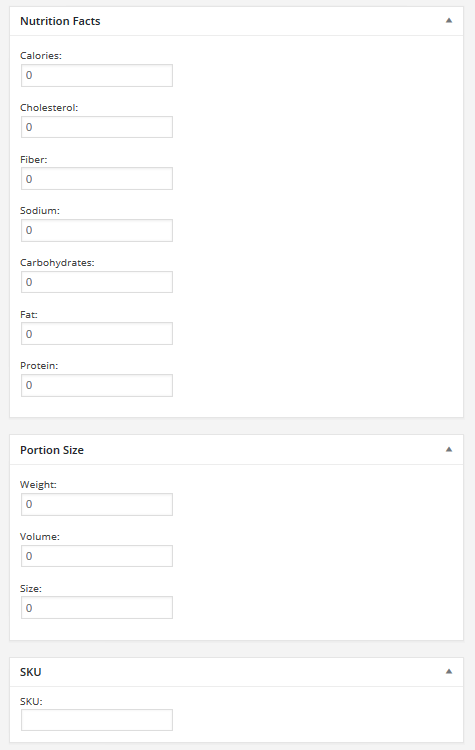 As per the image above, you can add various ingredients, nutrition facts, SKU and their respective portion size as well.
Unlimited Images to Impress Visitors
The more visitors see the images of your Dishes and Foods, more are the chances that they will result in generating sales. Restaurant Menu plugin allows you to add a unlimited number of pictures of your product. Thus, you have a good chance of impressing them.
Unlimited Menu Creation
You are given the ideal choice of how you want your menu to be displayed. You can choose between grid or list layout. Also, you can create designs and menu options according to your preference. There is no limit to Menu creation when it comes to Restaurant Menu plugin.
Responsive Design
YES! Your Restaurant Menu plugin is responsive and will auto adjust to every screen resolution. This adds diversity and eye-catching feature to your website.
Unlimited Custom Categories
You have the power of creating your own menu structure in Restaurant Menu plugin. You can create parent categories like Breakfast, Dinner, and Lunch and then add items in each specific ones accordingly. You can setup unlimited custom categories according to your restaurant needs.
Import and Export Menus
There is no issue if you are moving your website to another hosting platform. You can simply export your menu and import it on another website. This will get your Menu back again without any issue.
Widgets
You can add sidebar Menu widgets that can keep your customers always in touch with you. Your deals will always show in the sidebars as well.
ECommerce Compatible
One good thing about this plugin is that it is easily compatible with Ecommerce plugins. This enables you to add all the payment options and start selling your products the same day.
Here are some other plugins that can make your restaurant website look more interactive.
Restaurant Reservations

This plugin is a great help for those who want to build an online restaurant reservation portal. It can book orders, assign tables, reject orders and bookings, send out email notifications, restrict booking timings and perform many other functionalities.
You can easily get the plugin from WordPress plugin repository Restaurant Reservations.
Features of Restaurant Reservations Plugin
Below are some of the key features of this plugin:
You can take bookings from any page, post or widgets as well
Make reservations from multiple locations
Custom user roles to manage bookings
Updates customers about the booking status
As soon as you install and activate the plugin, that's how your Restaurant Bookings will look like at the backend of your WordPress Dashboard.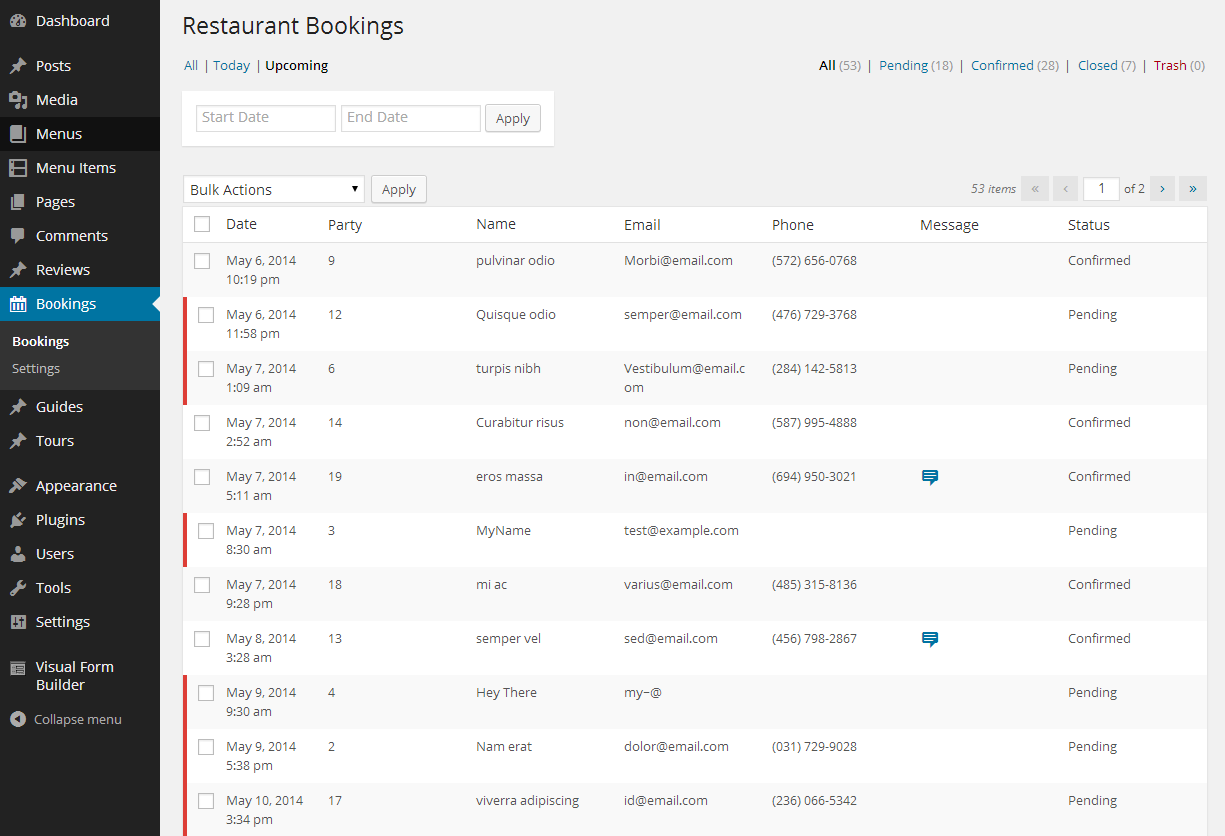 To manage your Restaurant bookings, navigate to WordPress Admin Panel Dashboard > Bookings. Here, you can reject or confirm all your reservations.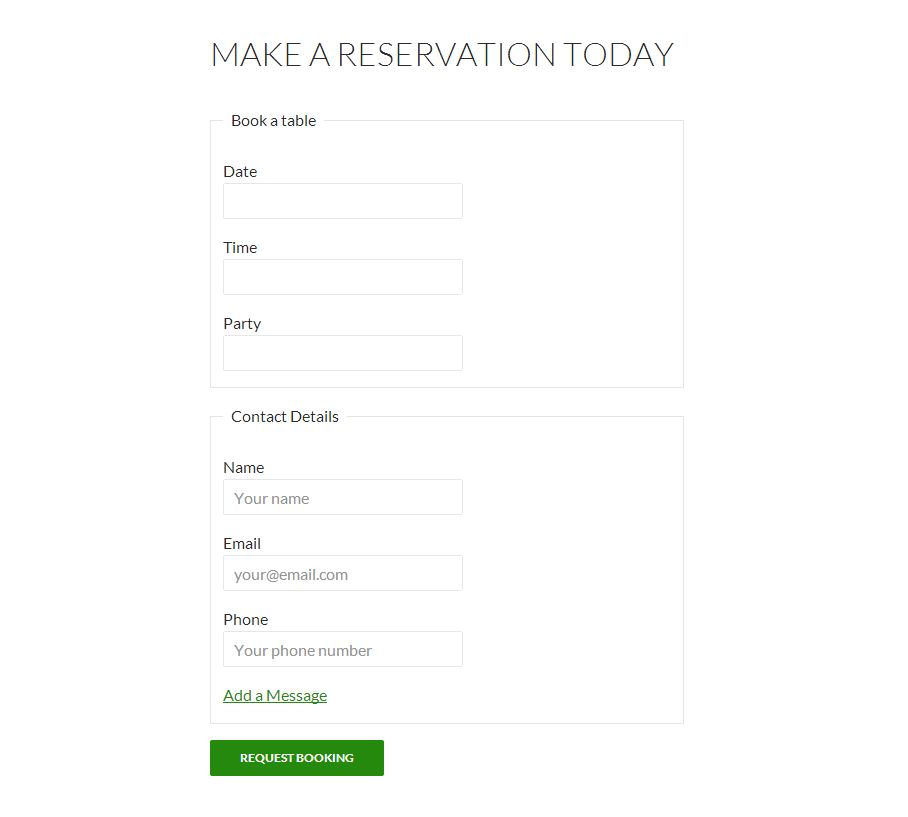 Here is how your reservation window looks like. It can be adjusted depending on the theme that you are using for your Restaurant website.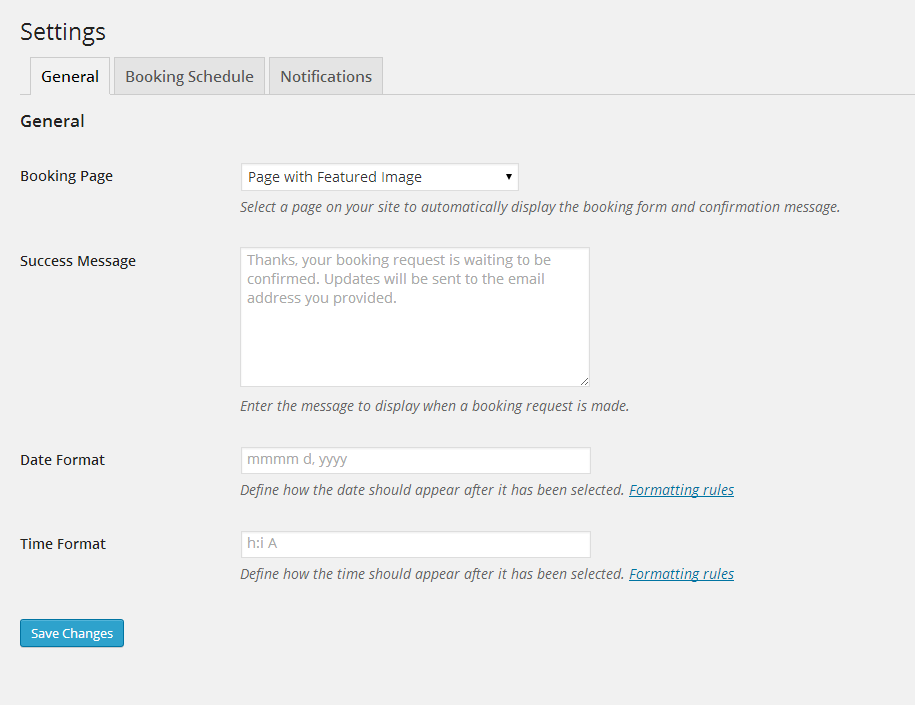 You can set your own settings.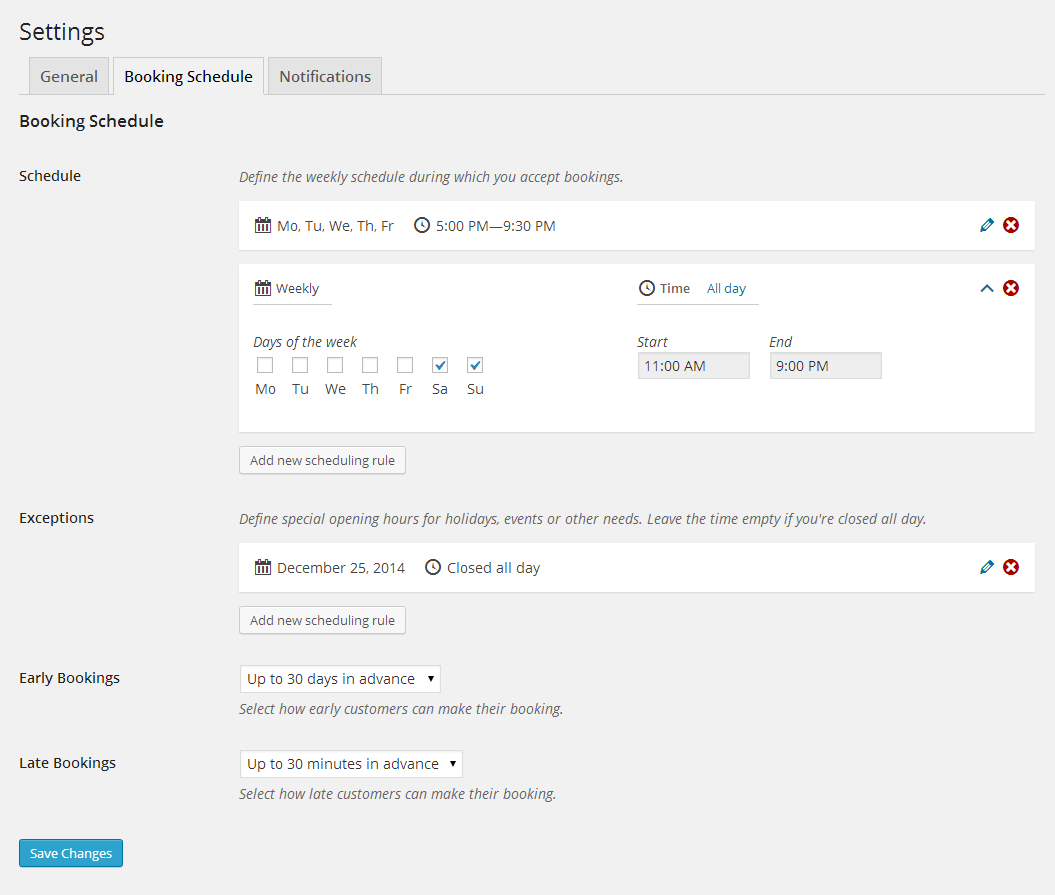 You can limit the booking times and schedule your timings. You can also add exceptions here.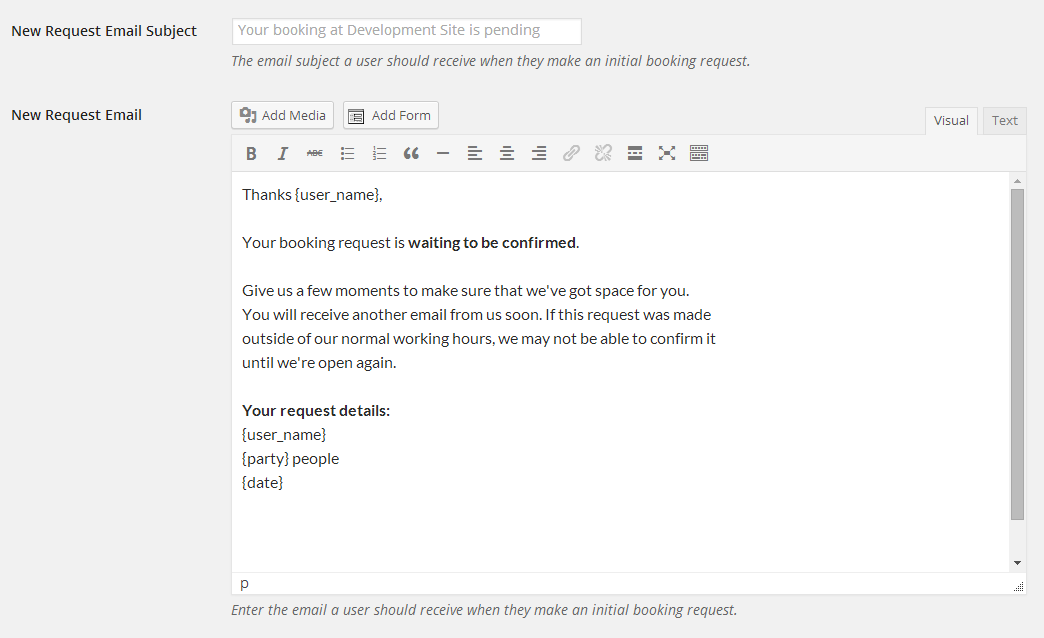 Set your own email notification message to be sent to the customer after every new booking.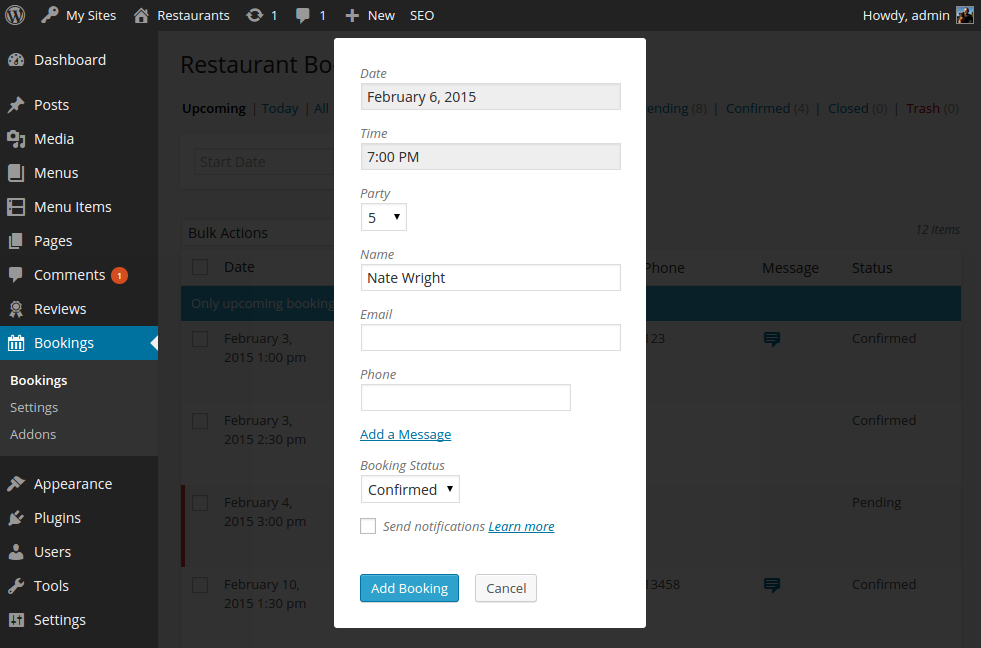 You can further add bookings by navigating to Bookings from your WordPress admin panel.
So here are some of the features of this excellent plugin. Give it a try! If you are going to open an online booking portal for your restaurant.
Food and Drink Menu

Do you encounter problems while creating menus? Here is an awesome plugin that can do the trick for you. This plugin helps you create a restaurant menu for cafes, bars, and bakeries and displays it in templates, posts, widgets, and pages.
It adds two new post types – Menu Items and Menus so you can elaborate what you are adding. Add items to a menu and group them together to build lists.
You can download Food and Drink menu plugin.
Features of Food and Drink
Here are some core features of this plugin:
Unlimited menus and menu items
Add picture and price of each item
You can use the widget area to display menu
Compatible with WPML to support different languages
Responsiveness menu
Let's take a look at some of the screenshots of this plugin,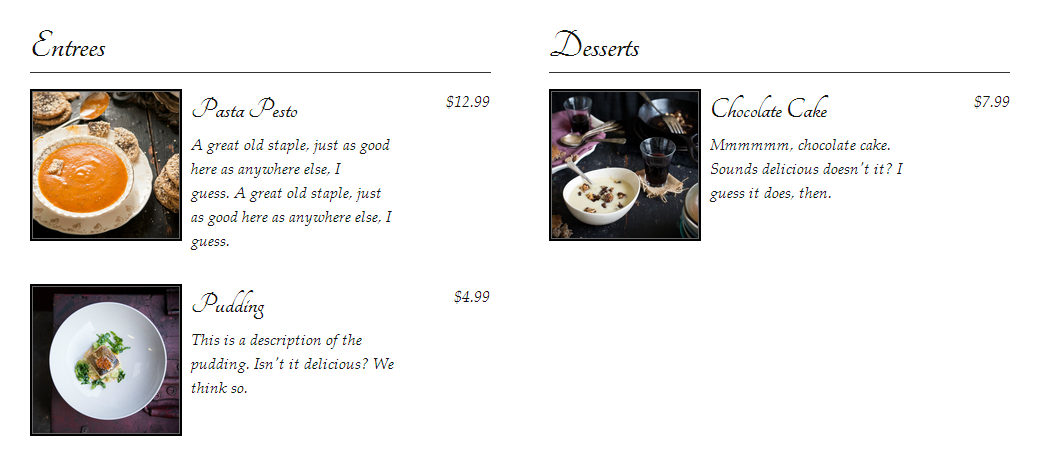 Here is a look at the classic menu style in a two column layout. You can also select a single column layout.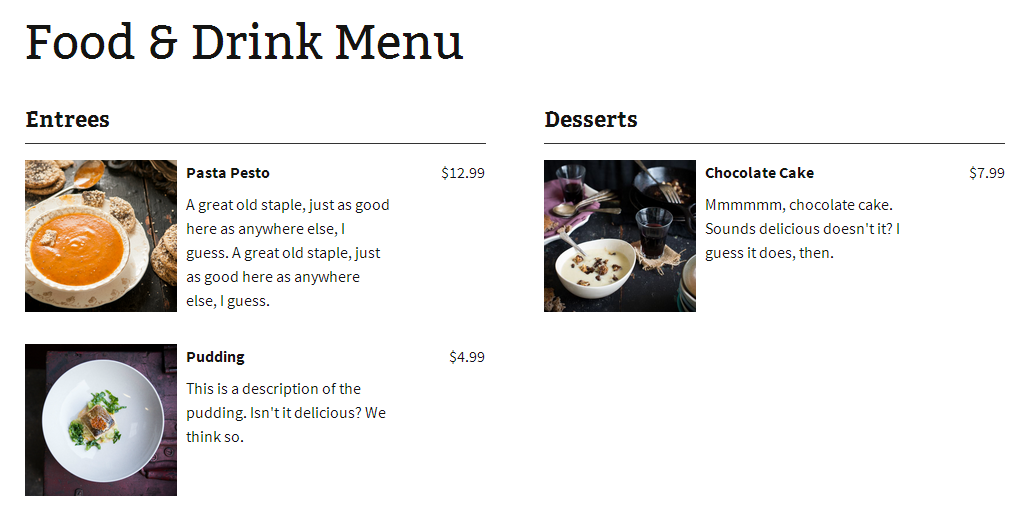 You can adopt your theme's typography as well.
It is easier to add item's pictures as adding images in normal WordPress post.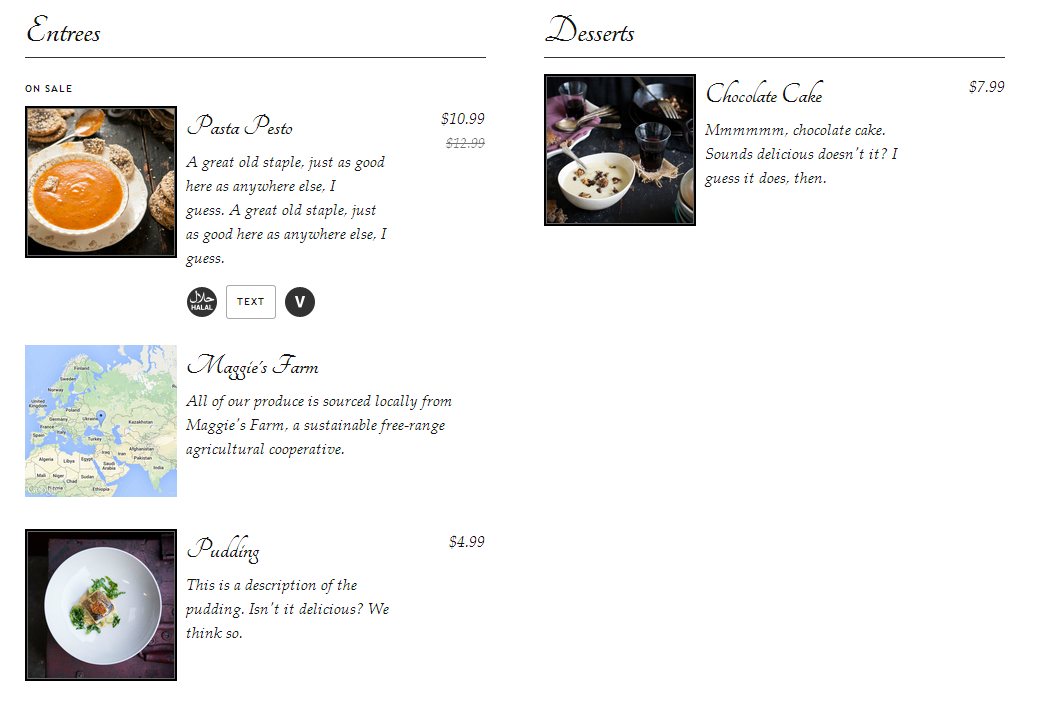 Conclusion
Like many other websites based on WordPress, Restaurant websites can help boost your business to a whole new level. I've tried my best to cover up as much as possible to enlighten new business owners how they can create their restaurant website flourishing. I have mentioned a few plugins that can be helpful for people who are seeking to set up a restaurant website. You can create alluring and descriptive menus and a proper online ordering system.
I would love to know your thoughts about my suggestions and if you have any issues setting up the plugin, I would love to help you out. If you have any other plugin that can help make your Restaurant website more optimized on WordPress, feel free to leave your comments in the provided section below.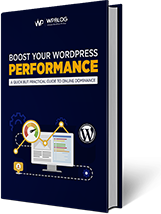 Create Faster WordPress Websites!
Free eBook on WordPress Performance right in your inbox.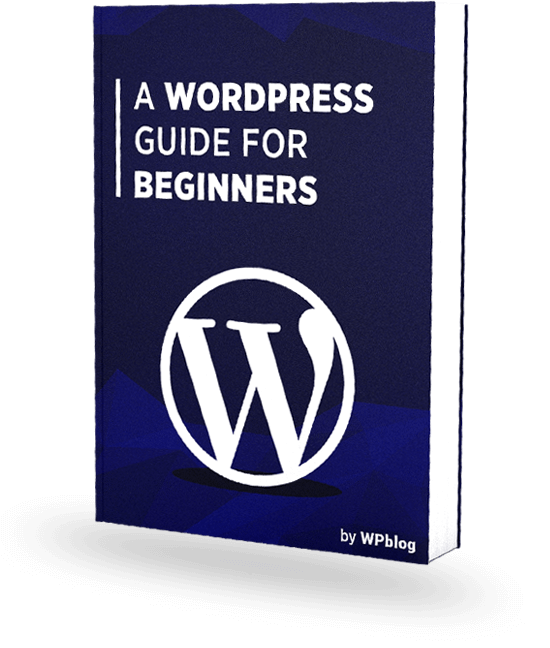 Create Faster WordPress Websites!
Free eBook on WordPress Performance right in your inbox.