Bulk Edit Post and Pages in WordPress
— December 12, 2016
•

3

Minutes Read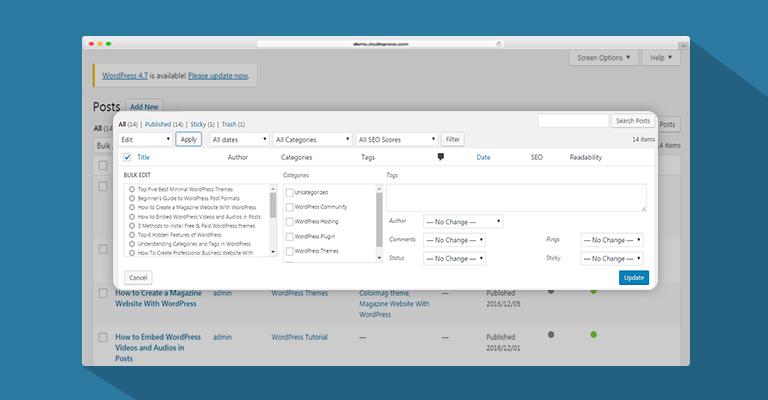 WordPress is the most popular CMS for a reason. The breadth of functionality that is available to a WordPress user is simply amazing!
However, a high number of features also mean that many users can miss out a few powerful and advanced features because they rarely move beyond the basis. However, users should realize that WordPress offers a host of very powerful features that could make their workflows much smoother.
In this article, I will discuss Bulk Editing of Posts and Pages, a very powerful feature that allows bulk editing of content pieces, thereby saving a lot of time lost in editing each content post individually.
Display Posts and Pages in List Format
You can easily bulk edit post or pages in WordPress by accessing them in a list format.
Assume that your website is huge with a number of content pieces in the form of posts and pages. On the Posts and Pages, the default limit of displaying items is 20. Thus, whenever you open the page, you will only see 20 items on the screen. If you need to make changes on more than 20 items at a single instance, you have to navigate several screens and edit each item individually.

If you want to increase the number of items displayed on a single page, you can simply select Screen Option tab located at the top right of the WordPress dashboard. Select the details you wish to be displayed and set the number of pages you want to access on a single screen. Once done, simply hit Apply.

You can also achieve the same results for the Users page and see more than 20 members of your website on a page.
How to Bulk Edit Posts & Pages in WordPress
In order to edit posts or pages in bulk, all you have to do is simply click the Title check box and select all items available on the list. You can also check specific posts and pages individually. However, this is often a time consuming process.
If you have a large number of posts that need to be edited, you could try out a neat trick. Just step and select all the items on the page, and then uncheck the ones you do not wish to edit!
Once done with the sorting, click the Bulk Actions drop down menu (usually located at the top of the page). Select Edit and press the Apply button for changes to take place.

A drop down menu will pop under the drop down menu box, providing you a new list of elements that you can edit for the selected content pieces.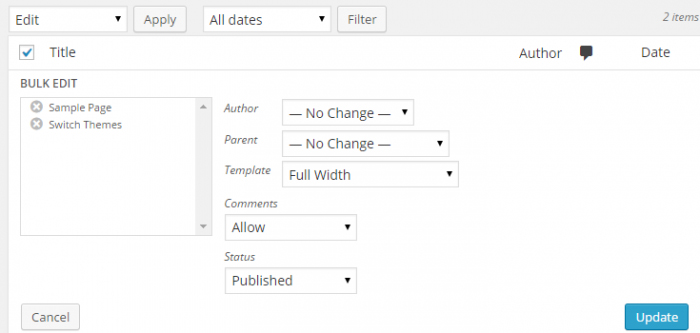 When you are done with making changes, simply click Update.
You have successfully bulk-edited multiple content pieces in one go.
If this post has helped you in understanding how bulk editing works in WordPress, please share it with your friends. Also, if you have any suggestions or would like to clear a specific point, feel free to leave a comment in the section below.
Thank you for your time and stay tuned for learning more about WordPress.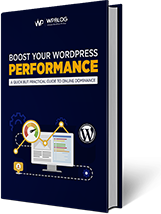 Create Faster WordPress Websites!
Free eBook on WordPress Performance right in your inbox.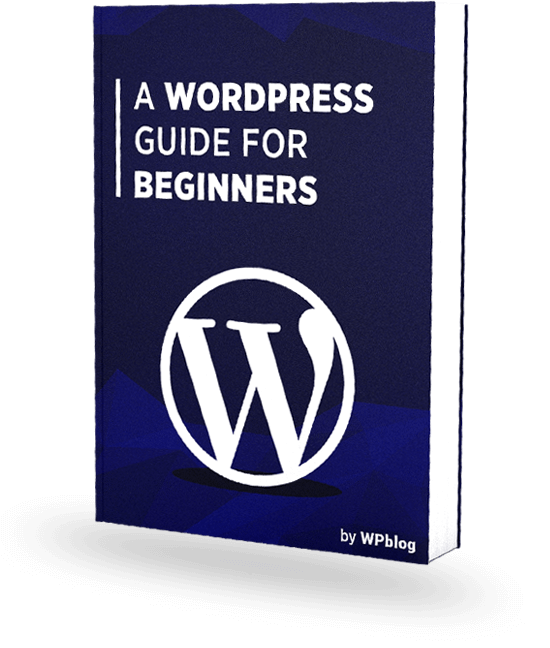 Create Faster WordPress Websites!
Free eBook on WordPress Performance right in your inbox.