Top Most Common WordPress Mistakes That Every User Must Avoid
— July 27, 2018
•

4

Minutes Read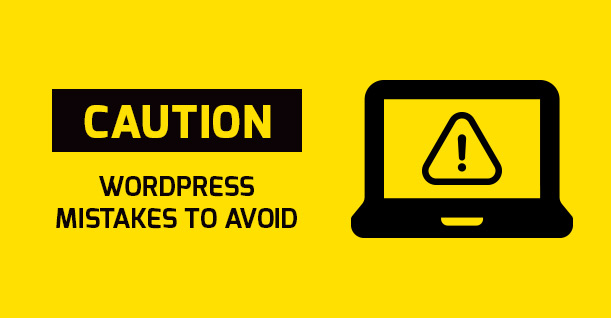 When you're first starting a blog or a website, more often than not, you'll end up using WordPress. And why wouldn't you? It's fast and super easy to set up. You could easily have an eCommerce store or an awesome looking blog within minutes with just a few clicks.
However, just because WordPress is a beginner-friendly platform, doesn't mean it's not prone to beginner mistakes. It's quite common to see a newbie making basic mistakes that ultimately undo all the benefits that the CMS has to offer.
If you don't want to be one of those people, you need to read on to find out about the popular WordPress mistakes to avoid.
Using "admin" as a Username
What's your WordPress username? If it's "admin", then you've just committed one of the biggest mistakes on WordPress. Having your username as "admin" (or worse, the default user) on your WordPress website, makes you a prime target for a security breach.
When you first create an account for WordPress, they will automatically set your username to "admin" by default. You need to change this IMMEDIATELY.
Why?
Think of it this way. Your username and password each represent a locked door. Leaving your username as admin is akin to leaving one of your doors unlocked for hackers. As soon as your account is created, head to the WordPress dashboard and create a new user with an Administrator role. Once you've done that, delete the old "admin" account.
Here's how you can change your WordPress username in 3 simple ways.
Choosing the Wrong Hosting Platform
A web host is an engine that powers your WordPress website. Because of that, it's important that you choose the best WordPress hosting for your site from the get-go. Unfortunately, it's far too often that this gets overlooked by beginners and they'll end up with an unsuitable host that can throttle your site's performance.
Ideally, you should have an idea of which type of web hosting (shared, dedicated, VPS, etc.) will fit best for the needs of your WordPress website. But most beginner WordPress users tend to not have the technical skills and knowledge needed to manage a server.
That's why it's recommended that beginners go for managed WordPress because the hosting providers will then take care of all your server management issues instead of you.
Not making routine backups
Backing up your website is a task that you should do regularly. Even if you set your website up with the best security, it will still get attacked by hackers or get hit with a virus or even suffer malfunctions. When that happens, you'll be thankful that you made a backup of your website ready to deal with such a calamity.
Make a habit of backing up your website regularly. It doesn't have to be an everyday process but we definitely recommend doing it once daily. If you don't have time to do backups by yourself, check with your hosting provider as some do provide daily or regular backup services for your website.
If the hosting provider does not have any backup services, you can always opt for WordPress backup plugins that can help back up your website automatically on a regular basis.
Uploading Unoptimized Images
If you have a website or blog ready you need to upload awesome images to make it presentable and attractive. While uploading images can help improve the visuals of your site, it often comes at a cost.
The problem with uploading images is that beginners or first-timers tend to upload images that are huge in size, not considering how large file images will affect the user experience.
You see, when you have a huge image file on your website, it takes longer to load the page. If a page takes too long to load, then the user is more likely to abandon the page altogether. In order to avoid that, you need to optimize your images before uploading them.
Resize all of your images before uploading using photo editors or image optimization plugins (such as WP Compress) to make sure that your images aren't taking up precious bandwidth. Once you've done that, you should see a notable improvement in loading times.
Applying the Wrong Themes
Another mistake that beginners often make on WordPress is using the wrong themes. Or more specifically, to use free themes without considering how they'll affect their site's performance.
More often than not, beginners tend to assume that FREE is good, unfortunately, that's not always the case. While some can be serviceable, most free themes do not offer support or have questionable coding quality. In worst cases, some of these themes can contain malicious codes that come with backdoors that hackers can exploit.
When choosing a theme, we recommend going for quality premium WordPress themes from trusted sites such as Themeforest or Envato. They offer a ton of great themes that are secure from hackers and are visually attractive.
If you still want to use free themes, make sure it comes from a reputable place, such as WordPress in-house themes.
Overloaded with Plugins
One of the great things about using WordPress is that you have literally thousands of plugins at your fingertips to help improve your website. This, however, leads to another popular mistake that beginners often do on WordPress.
And that is to overload your website with too many unnecessary plugins.
When you have too many plugins installed in your website, there are higher chances of it conflicting with other plugins. When there is a conflict, it can cause your website's performance to take a hit, slowing it down to a crawl. By reducing the number of plugins, it can make your WordPress load faster too.
Should you avoid using plugins then? Of course not! You just have to be more careful when you're installing a plugin instead. A good rule of thumb for downloading plugin is that if you can make do without it, but sometimes it's better to not download and install the plugin at all.
Wrap Up
When you first build your WordPress website, it can be as exciting as building a house. But just like building a house, there are many mistakes you can make at the beginning that could prove to be costly in the long run.
By avoiding common WordPress mistakes that we've listed above, you'll be sure of having a smooth running website when you're done.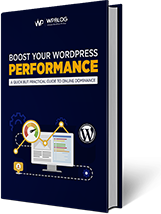 Create Faster WordPress Websites!
Free eBook on WordPress Performance right in your inbox.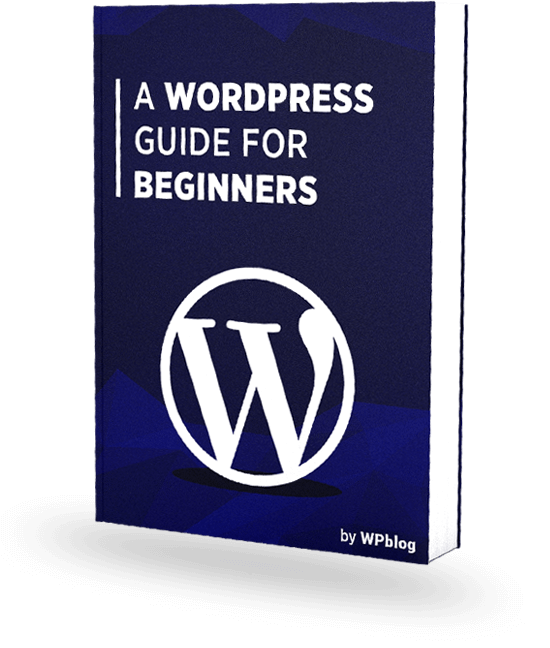 Create Faster WordPress Websites!
Free eBook on WordPress Performance right in your inbox.