This Is How Much It Would Cost To Build A WordPress Website
— March 21, 2017
•

5

Minutes Read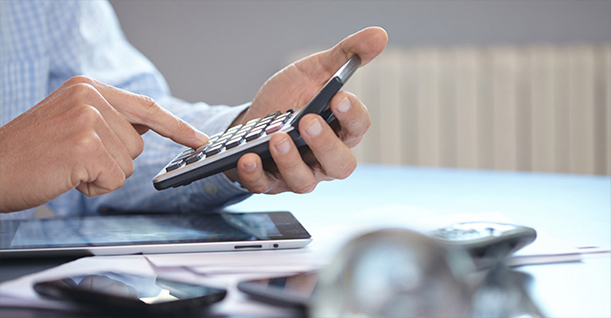 WordPress needs no introduction when it comes to content management. As a matter of fact, it is the most popular and revered CMS in the world today. Even though WordPress is touted to be free and open-source, there are certain costs that go into maintaining a site.
If you want to create a stunning non-generic site that stands out from the rest of the competition, then it is with great regret that you won't get anywhere with just the basic features of a free WordPress site.
To help you stand a better chance, we will help you look into the various costs that you need to consider before starting a site of your own. These costs include hosting fees, themes, domain name registration, backups and more.
How Much Does WordPress Cost?
Even though the WordPress software is free to download and use, as are most of its plugins and themes, many of the other premium themes that are of high-quality have a certain fee attached to them.
Still, the backbone of your WordPress site or blog is free, which is actually great news for aspiring or new businesses and bloggers who have yet to make it to the top.
Registering For A Domain
One of the most important elements that go into making your WordPress site is a domain name. Domain registration is extremely vital as it is your site's personal identity. But before you pick one, you must ensure that it is simple but solid, as well as user and easy to recall.
In short, your URL has to look something like (wpblog.com) so that people don't have a hard time finding your site. There are a couple of free resources like KnowEm and Lean Domain Search you can use when choosing your domain name.
KnowEm: It allows you to look up over hundreds of sites to see if a matching domain or social account is available. For instance, if you search for wpblog, you will see that there is a .com, Facebook and Twitter account for that name.
Lean Domain Search: If you can't wait to find a suitable domain name for your site, then you needn't look any further than this site as it will get the job done in seconds. You can find related domain names as well as premium domain names that are on sale through Sedo and GoDaddy.
What Is The Cost of A Domain Name?
Usually, a domain costs around $9-40. However, the costs could go up depending on the name that you are registering for. In some cases, domain names could cost you about a thousand dollars, but let's not focus on that now.
There may also be instances where you search for a unique domain name but then find out that it has already been taken or is likely to be used for later or to be sold in the end.
Make Use of .com Domains
Fortunately, there are reputable domain registrars that enable you to purchase domain names at reasonable prices like GoDaddy, DreamHost, and NameCheap. DreamHost charges $15.95 per month for 1 year, GoDaddy charges $12.99 initially and NameCheap charges $10.69.
You can renew the services after a year, but it might cost more than it was at first. Once you do pick a domain registrar, you can perform a Google search on their name as well as a coupon code to save up more on the domain registration.
What Is The Cost Of WordPress Hosting?
Once you have registered for a domain, it would be time to determine the cost of the kind of hosting service you want for your site. It is customary for every website to get one of these for it to go live on the internet. But let us just say, hosting is one of the more costly items on the WordPress site-building list.
Your website files need a place to be settled into so that when users come to visit your site, those files will already be available. However, deciding on a hosting service can be tricky as there are various elements to factor in, like the kind of traffic that will visit your site.
Luckily, there is a barrage of options available for the type of hosting service you wish to take, especially entry-level shared hosting, which is quite appropriate for recent fresh bloggers and businesses. By shared hosting, we mean to say that your site will be on a server that is shared by various other sites.
If you wish to generate a flood of traffic or acquire state-of-the-art security features, then we would suggest you try dedicated hosting in which the server will house only your website.
Hosting prices vary depending on the service you choose, but you can expect to pay between $5 and $15 a month, especially if you go with a recognizable company to host your site. If you want the bill to thin down, we would suggest you pay for the service's first year in advance – if you can afford it that is.
The Cost Of A WordPress Theme
The theme is what gives your site the look and the feel to stand out from the obvious. Even though startups will be attracted by the cheaper ones, it is the premium themes that brings in the razzle-dazzle. It's not because they are more beautiful in appearance, but that they are also secure and productive as well.
One of the most important aspects of a great minimal WordPress theme is that it has to have a responsive design. To be frank, it will look just as good on mobile screens as it does on desktop screens.
The paid themes, especially those that are of high quality and fully customizable, will be sold to you anywhere between $50 and $200, whether it is a one-in-all deal or a yearly one. ZippyMagazine reports that a premium WordPress theme costs around $67, so there's a pattern of sorts there.
Some of the common places where you can purchase a theme are as follows:
FancyThemes
Elegant Themes
ThemeForest
Array Themes
What Other Costs Are There?
Answering this question depends on the kind of functionality you need for your site. Seeing as how you are a freshman in terms of running a WordPress site, you would be better off employing a developer, that too one who is well-reputed.
Still, there is no fixed rate as every developer has their own expertise and experience. There are also plugins that you can use to change the way the main WordPress software works. Some are free, but those that are customizable and are unique will cost you somewhere from a few dollars to hundreds.
Another important factor that every WordPress developer needs to consider is how they are backing their website up. Even though the chances are slim, mistakes can occur, which could cause your entire website to be wiped clean.
If you don't want all of your months of hard work and toiling to go down the drain, you need the aid of a cloud-storage service. For newbies, we recommend reading our blog post about How To Backup WordPress using BackWPup. But if you are pursuing a lucrative and secure career in blogging, then VaultPress is the one for you.
VaultPress's basic plan starts at $99 per year.
Final Thoughts
It's very difficult to come to an actual conclusion as every blogger and website come has their own set of needs and requirements. There are times when basic or entry-level costs are enough to get the wheels rolling. And in some cases that are practical, top-quality managed hosting is the ultimate option.
Similarly, basic or free plugins and themes are all you need, but in other times, premium or custom-built themes are the right way to go. In the end, the total cost for hosting a WordPress site could range between $200 and $800.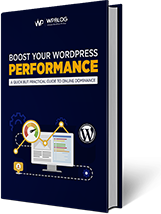 Create Faster WordPress Websites!
Free eBook on WordPress Performance right in your inbox.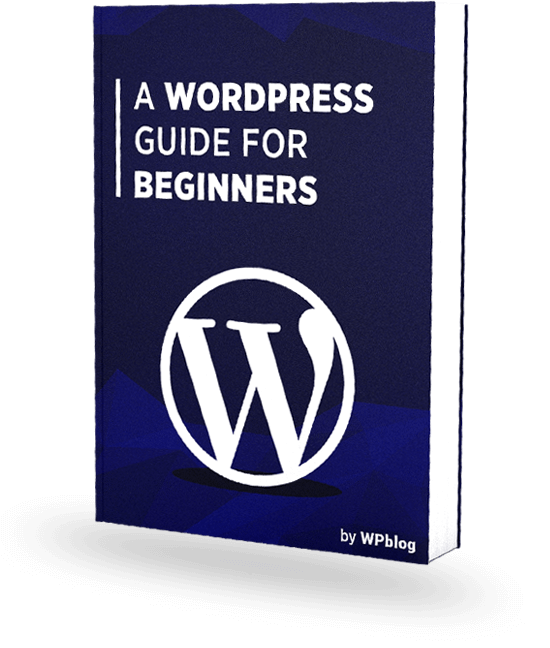 Create Faster WordPress Websites!
Free eBook on WordPress Performance right in your inbox.