14 Holiday Email Marketing Tips to Boost Sales in 2019
— December 6, 2018
•

10

Minutes Read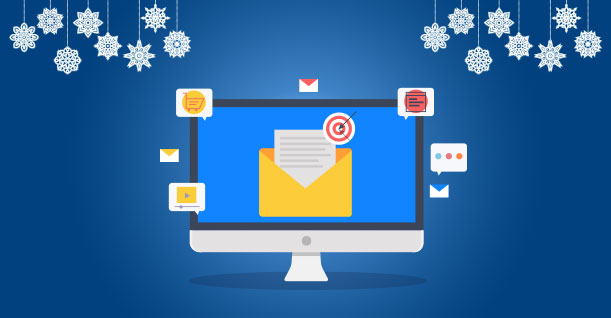 With the holiday season already upon us, there is a reason to believe that modern tactics of marketing would work. This is simply not true. Today we will look into a rather old way of marketing; Email Marketing, and use it to boost sales in 2019.
About holiday email marketing; email marketing is an old method of marketing for your brand, but that is far from the truth. Nowadays, email marketing is still considered a subtle but extremely effective method of marketing your product or service, and that too for a selected audience.
In the age of social media, you might think that especially for the holiday season, you would need it, and end up abandoning this age old method of marketing. The fact of the matter is that
Missing out on a vital chunk of the audience to be targeted through holiday email marketing especially for the holiday season can prove to be catastrophic for the business.
In order to capitalize on those numbers, we present to you with 14-holiday email marketing tips for the holiday season in 2019, designed to bring out the best of your brand and help you capture the attention of customers who sometimes play hard to get through social media and other conventional means of online advertising.
Get an Early Start
Email marketing has long been considered as one of the most basic ways of connecting with an audience. But in the digital age it seems to have been left behind. A predicament that sometimes gets the worst out of modern day marketing campaigns. Sometimes, whether it is the holiday season or the normal season, email marketing is left out in the relentless pursuit of using social media.
What happens is, that marketers tend to focus only on the more conventional ways of marketing and end up spending the biggest amount of their capital on social media marketing.
As time is a witness, sometimes this doesn't work and there is a balance that has to be maintained in this regards. Clever, successful marketers make the most of email marketing to make sure they do not leave any stone unturned to capture as much audience as possible. But, just as email marketing is an important aspect of getting to an untapped audience, knowing when exactly to begin is even more important. Timing is usually everything and the pillar on which a successful marketing campaign works, email is no different.
One of the first holiday email marketing tips is you start to plan early. This means you plan early before you revise your calendar. Some marketers make the mistake of planning after the days and it usually results in a hit and miss situation. You need to plan early to know which days are coming and on what days your website is bound to get more traffic as compared to normal days.
Make sure you devise a plan that caters to each important day that is coming before you set your email marketing scheme into action. Remember, it is not just the plan itself but how effectively you put it into action is what counts. There are other things like inventory planning, lists and the audience segmentation.
Segmentation of Lists
Knowing what to sell to a particular niche of the audience is an extremely important aspect of email marketing. It is easier to know what products are popular and what kind of audience would prefer it. You cannot sell Barbie dolls to people above 45 years of age and you cannot sell carpets to minors either.
Segmentation allows you to separate audiences and devise campaigns that are best suited for a particular age group. Many email clients provide you with the necessary tools that are needed to target audiences based on their location, interests and even age groups. In the case of the holiday season, segmentation is even more important.
An extremely important part of our holiday email marketing tips for this year. Segmentation of your lists helps reduce not only clutter but also narrow down the people and the niche you want to target and make aware you are out there selling things and giving services. This is especially true if you have a specific product with a limited audience.
You can gather these email addresses through various means of social interactions and interest groups. Use them to design specific product emails and other aspects of product highlights that would make a strong impression.
Theme Your Emails
What is seen, can sometimes sell very well especially if it is dressed to impress. You can however, dress up your emails with unique holiday themed graphics to make them a standout.
Designing your emails is one of the most attractive things you can do as part of our email marketing tips. Theming plays a huge part in attracting people so theming your emails with pictures of Santa Claus or jingle bells and other known characters that coincide with specific holidays will help your customers buy into the entire holiday feel.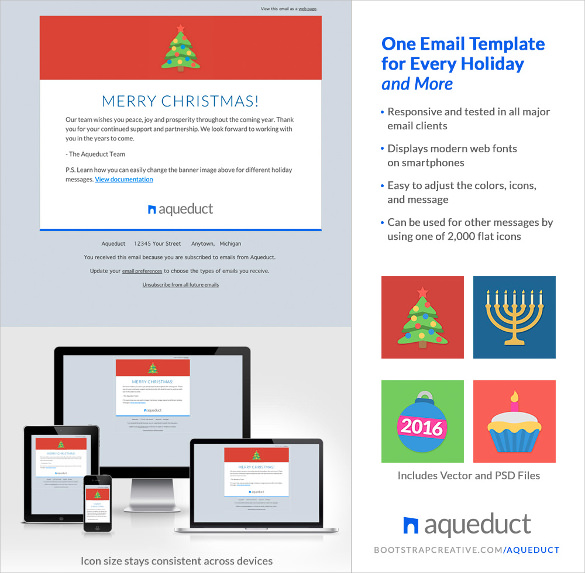 Some email marketing tips suggest you should openly communicate with your customers on forums and other platforms of mutual interactions, which is true. Communication is important, but communication in the right manner works wonders and what better way than to showcase your love for the holidays with emails containing interesting graphics and colorful words. Just don't overdo it.
Give Urgency to Customers
Creating a great call to action buttons on your emails with compelling text that makes users want to take action is a neat trick to get customers into the joy of 'buying'. When it comes to holiday email marketing tips, you can send out emails with subject taglines such as; limited stock, reduced price, buy now to save, super savings, etc.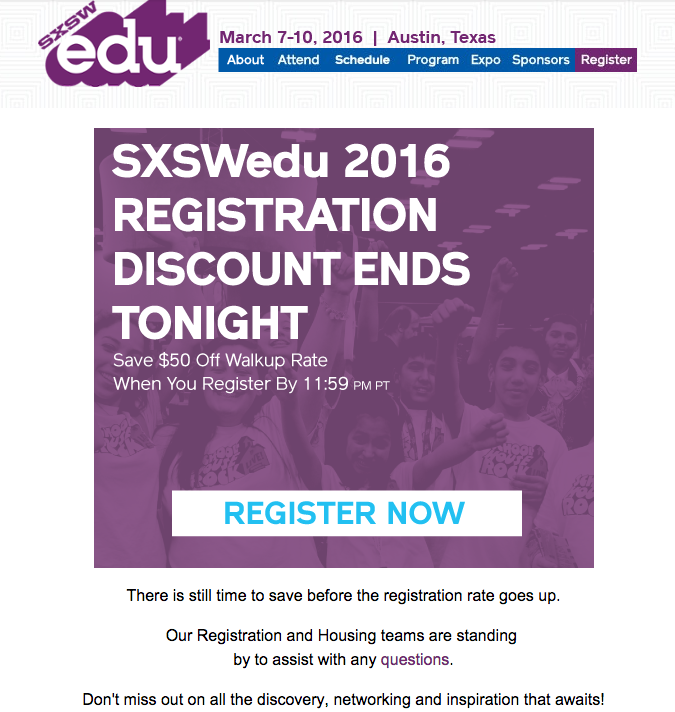 As email marketing tips go, it is important that you present ideas through your email with limited discounts or time sensitive deals that would help create a sense of urgency within customers, thus motivating more and more initiative taking decisions. The more urgency you create, the more chances of quicker conversions you would have for the holiday season.
Call to Action
Call to action is fundamental if you want your customers to actually find your location, get to you or make a sale. If you cannot give a call to action button or link to your marketing collateral, whether online or offline, you cannot expect them to do what you want, it is plain and simple.
Your holiday email campaigns should be intuitive and result orientated. One of the most basic email marketing tips includes the addition of proper call to action buttons and links placed at strategic spots to make the process quicker and easier for customers to buy your product.
Holiday email campaigns entail that if you are selling a series of products then you need to design your email in a way that each product has its own "buy now" link to make sure that sales are starting and actions are taken without wasting time and effort.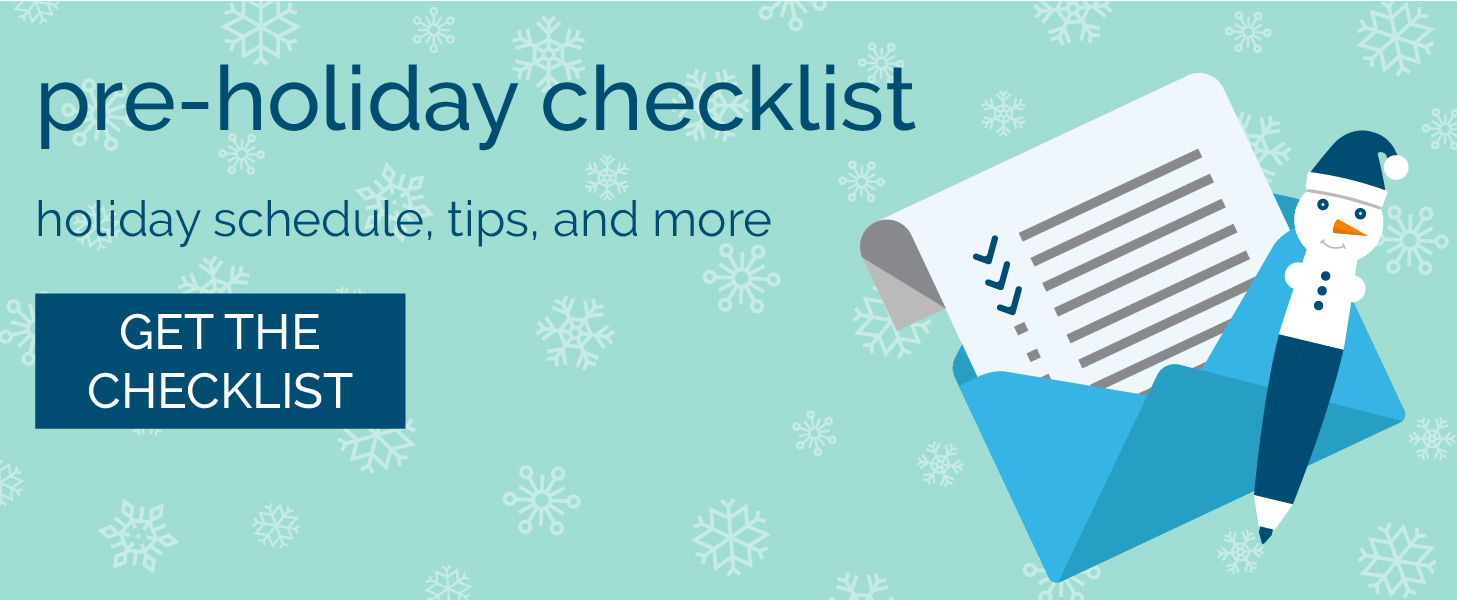 Image source: Whatcounts
Most email marketing tips nowadays suggest putting a highlighted CTA button towards the end of your page, this is not true. You can put a CTA button near your most popular products as well so customers do not have to take the longer route towards the buy now page or link. Making things accessible and seamless is one of the best holiday email marketing tips we can give to you so make use of that.
Create Customized Gift Guides
Everybody love tailored products. Any man would love a customized suit that fits his description and any woman would love a dress that was specially designed for her. It is the reason the most expensive products came into being. They made buyers/customers feel special.
A great idea for the holiday season and one of the best email marketing that tips involves you sending customized gift guides to segmented audience. This entails you know what products are popular and create a guide for your customers in the form of suggestions in emails and then send them away.
Image Source: Inhabitat
These gift guides will offer your customers more in terms of product value and if you offer specialized discounts, you have more chances of quicker conversions overall. Such emails not only help with generating interest and engagement but also loyalty for future opportunities.
Weekly Deals

Image source: Airsoftextreme
Sending an email every day is probably not a very bright idea and one of the best email marketing tips we can suggest for the holiday season. Sending weekly deals with attractive products every now and then through the holiday season will help create urgency within your customers and something to look forward to. Being competitive in the pricing range will further shorten the gap between you and your customers. Weekly deals could also feature bundles with a range of products from the same segment in one good looking, holiday themed package. As email marketing tips go, you can also consider this as an early bird discount as well which would help create more chances of conversions.
Personalize your Emails
Adding a touch of personalization is like an emotion. When you inject emotion into anything, it makes things better and helps understand that your customers are people with a heart too. Why should emails be any different? This holiday season, you should try personalizing your emails for people with their own name and they would surely pay attention to your marketing efforts.
One of the best holiday email marketing tips we can give is to personalize your emails. What that means is that you can send emails with individual subjects and names of the people you know you're sending those emails to with the subject line stating the recipient's name instead of a generic subject. An example for holiday email campaign ideas are;Hey John, you'd love this free shaving kit with the brush. This will compel a customer to open your email and take action.
Don't send to Unsubscribers
Sometimes, customers reject or show little to no interest in your emails, hence, end up unsubscribing. Usually, email clients which have saved their data continue sending them emails which puts customers off and report your emails into the spam folder.
As successful holiday email campaigns go, in order to avoid such issues it is better to stay away from those who opt out of your emails which can help in better recall and preserving your image by removing them from mailing lists altogether. Marketers often make the mistake of continuously sending emails to unsubscribers which ends up questionable for their brand's image.
Get Valuable Info
Knowledge is power? Applied knowledge is power in most cases. Knowing the information you would need in order to make the marketing campaigns you have set up to actually work, is the missing ingredient towards success. Collecting information through emails is just like that.
You would know what to sell to what sort of audience. In the end, this works because you are creating relevance in your marketing by creating segments and lists that would serve as targets for special products or services. All gained through valuable information.
One of the greatest email marketing tips we can give is to collect as much information you can through your email with categories so customers can choose exactly what products they want to see and buy. Although in some cases it is best to ensure a professional is doing email marketing for your company. If you want to learn and apply all the tips that we have given you with the additional strategy, it's best for you to reach out to the best advertising company that can give you some advice
You can attach Google forms with products and services you offer with questions as to what a customer prefers. Doing so before you start email marketing will help filter out exactly what products are popular through individual niches of customers. This way you will be sending relevant emails to relevant customers, generating more opportunities for sales and conversions, and promote loyalty.
Build Relationships
Relationships are made with trust and emotion. Injecting emotion sets things in motion for people to talk closer to you, reveal their deepest secrets, wants and needs. Building relationships promote loyalty, which in turn, turns products into brands with substance. Email marketing can help you achieve just that.
One of the best email marketing tips includes you building relationships rather than selling products. It goes a long way when you don't send deals and buying products to your customers, instead, you send out a hello, how are you kinda emails. This helps customers understand and makes emails more 'tangible' too.
As holiday email marketing tips go, you should know that once customers understand you are genuine about your products, throw in an email like; hey john, how are you doing? How can we be more helpful? Is there a product you're looking for? Present this email with options that you think the customer wants to buy. Promote loyalty instead of profits and this will have a reverse reaction; profits will soar with loyalty.
Use Good Email Clients
Your marketing campaigns are only as good as the tools you use. No successful marketing campaign can work unless you have a tool that helps you get towards your goals with the options needed to cater to whatever audience you want, anytime you want.
As far as email marketing tips go, you can't send good emails without a good email client. Make sure you use a reliable and credible email system that has plenty of options to help you broaden your reach and design options. This will go a long way into bringing customers closer to you and more reactive to your email marketing plans.
Conclusion
And then we ask, why was email marketing considered obsolete. The definition of email tends to stem from personalization, a message that comes into the inbox of customers with a particular message, something private and intimate. It needs to be integrated into marketing campaigns for that extra mile.
Email has been around for a long time and with time, is known to create more and more relevance in terms of reaching out to a broader spectrum of audience. Social media might target almost everyone but email marketing is more private, which can be used to design messages with names, targeted towards existing customers as well as new.
For everyone, one campaign is needed, but for some, a specialized campaign is better. Email can do just that.
As email marketing tips go, we have managed to give you the tried and tested ones designed to help you boost sales during the holiday season in 2019. Some of the best holiday email marketing tips might seem monotonous but that does not mean that they will not yield positive results.
We urge you to try them out and if you think we missed on any email marketing tip or can suggest good holiday email campaigns, please let us know in the comments below.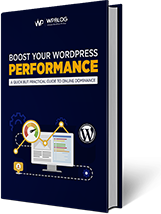 Create Faster WordPress Websites!
Free eBook on WordPress Performance right in your inbox.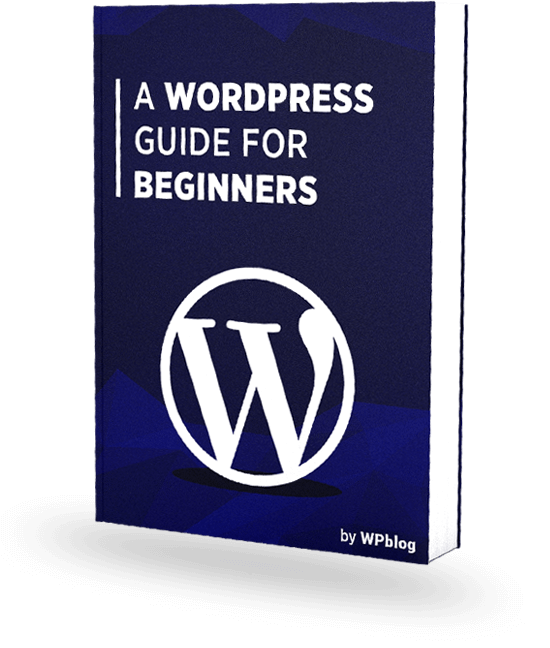 Create Faster WordPress Websites!
Free eBook on WordPress Performance right in your inbox.