How to Write the Perfect About Us page for your blog (Bonus Tips Included!)
— November 24, 2018
•

11

Minutes Read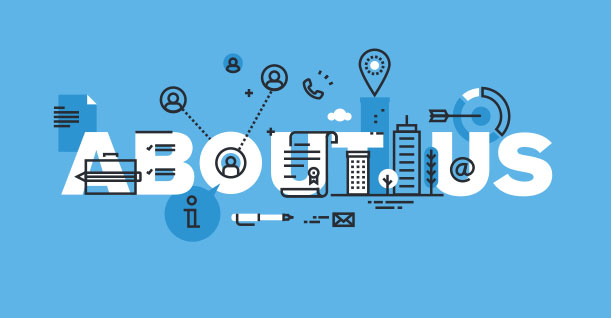 The About Us page is the most important asset of not only a website or blog, but for your business altogether. Who knows you if you are no one? Nobody. It really takes a dive into who you really are, what you do, what you want to do and who you want to do it for.
Contrary to popular belief, About Us page is one of the most visited pages on any blog. In case of an E-commerce blog, where customers tend to buy and move, the About Us page is not considered important, but it is extremely important.
Not only a page, but most of all, the content within it, the way it's presented and the way it's perceived is one of the most important aspects of being alive in the digital landscape. That is what defines a website's About Us page.
In this article, we will discuss the important steps and elements you need to focus on, while writing an About Us page. Use them to craft a brilliant About Us page and make a statement to your visitors.
See: Why You Should Start Blogging – 10 Reasons to Start a Blog Right Away!
Steps on How to Write an About Us Page
Use facts to inspire trust for your visitors
Solve a problem in the easiest manner possible by using real examples
Share your values with your visitors
Showcase your accomplishments (if any)
Be creative and involving
Show off your services through testimonials
Elements on How to Write an About Us Page
Let's dive into the elements one by one;
Using Facts to Inspire Trust for your Visitors
When you set about writing About Us page, you need to focus on key details that highlight facts and not a fairytale. If your visitors get the slightest hint that whatever you're saying, is all made up, they would just close your page and go to another blog with a more thoughtful and meaningful description about their journey.
Another important aspect about writing About Us page and inspiring your visitors is to give them facts and figures when it comes to your accomplishments. Tell them how you grew from a single company to a group of companies while working hard to bring value to your customers.
The About Us page essentially looks like a resume that you send to an employer. You must write in such a way that you are convincing your visitors enough to answer any question thrown at you. It is more about how you present your About Us page that should compel your visitors to stay on your page and read what you are about.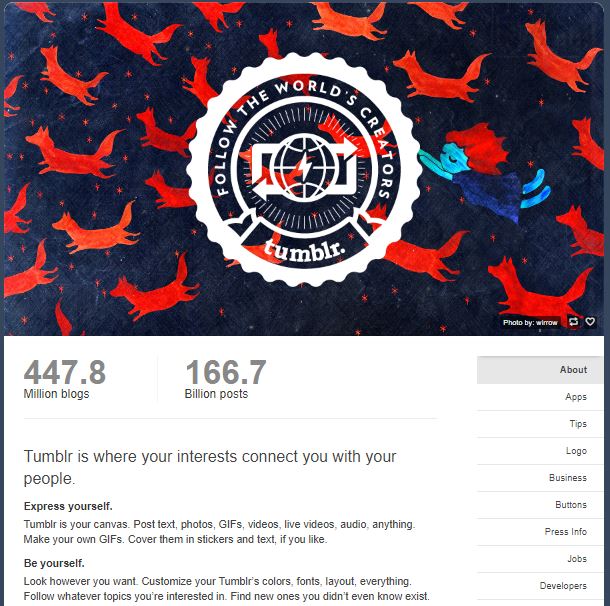 Source: Tumblr
The question remains. How to write an About Us page? A good example is about how you came from a small group of friends to a company and how others showed their willingness to work with you. One more example of how to inspire your visitors is to tell them about a journey using the storytelling technique.
Since everyone loves a story, make it interesting and tell it in such a way that it looks engaging with a message at the end that now translates into your blog and the services your promise to provide.
One more aspect about writing About Us page is using facts to inspire others based on real-life situations and quantifiable figures that helped you stand where you are today. A well-written About Us page serves you the purpose. Once you get the page content right, you are well on your way towards inspiring people with your journey.
Solving a Problem in the Easiest Manner Possible by Using Real Examples
When you are struggling to write an About Us page and want to convince visitors of your credibility, you need to underline a point that is often overlooked by brands which end up questioning their ability to cope with customers – the ability to solve a problem. Meanwhile solving a problem is important, how you go about solving it, is what really sets you apart from others.
Like every story that needs a protagonist, you can try to be the one who solves the problem in the easiest and most relatable way. This is the most appropriate approach for you to write your About Us page. This approach will make it easy for customers and visitors to follow you.
The convincing story that binds you to the problem that you solved, will end up inspiring those who visit your page and compel them to stay there and read.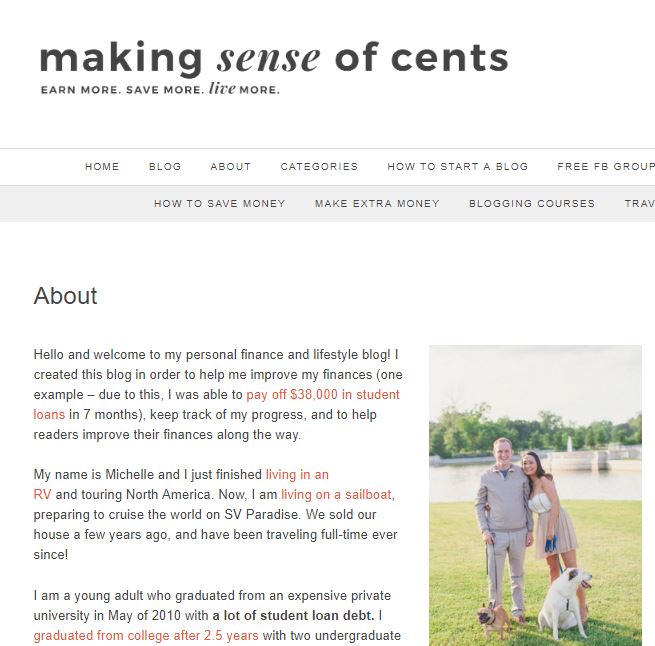 Source: MakingSenseofCents
Another theory behind writing About Us page is making up a story with real characters in a much more subtle way. Organize a story about a scenario where you faced the issue that you solved for others to see. Develop a storyboard on how you organized things step by step and started seeing results and then believed it would help others. Focus on representing solutions through positive change.
Identifying a known problem for customers can sometimes be boring. What you need to highlight is, the solution to it. This is a more direct approach towards getting your visitors more engaged in your content.
Sharing Your Values with Your Visitors
Before brainstorming on how to write an About Us page, if you believe that your About Us page is more than a resume to convince the world of your credibility, you will know how to get about it. To inject more respect and inspiration, you need to introduce your values to the customers in such a way that you don't only care about the profits, but the people instead.
Another factor you can consider if you are wondering how to write an About Us page is about not focusing on goals that have only profits. Everyone already knows you are in it for the profits but don't highlight those claims at all. Instead, you must focus on sharing your values not only as a person, but as a company, and customers will buy into it knowing that you are genuine in your claims. A bold claim is one thing but a claim that resides within the minds of people is another. You should always consider the latter if you want to know how to write an About Us page.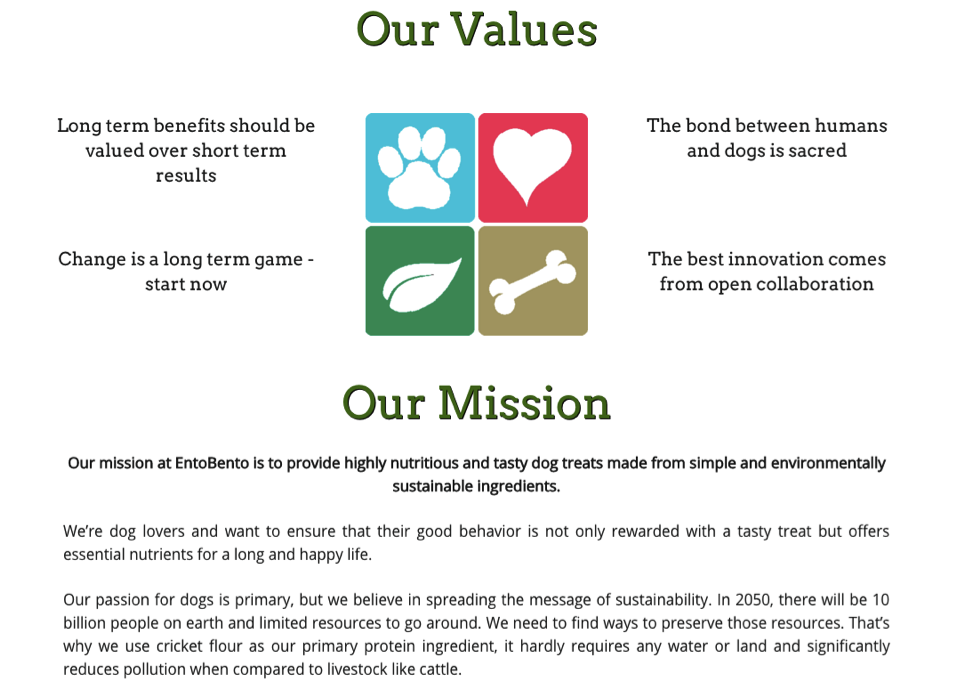 Source: EntoBento
If you have ever contributed towards a cause or took part in a drive for the benefit of the community, this is where you can highlight and showcase your efforts. It can serve as a scenario where you want others to succeed.
Nowadays almost every organization contributes toward a cause and greater companies are also known for their charitable work. If you start on a small scale, you can gradually work your way up and update your About Us page in the process with newer claims and updates that will surely help visitors understand your values as a company.
Showcasing Your Accomplishments
Writing an About Us page is all about showcasing what you have done so far. It's a great way to win over your visitors in terms of inspiration. When visitors see your claims, they usually want attributes aligned towards them. One of the best ways to make sure that you have achieved what you claim is to showcase everything from awards, certificates or even handshakes with known personalities.
Your journey on how to write an About Us page, also means that if you are catering to an audience for an e-commerce blog, you can take your claims to the next level by introducing photo galleries where you're shown to be collaborating with the established and influential companies of the e-commerce industry. Of course, highlighting get together events actually will be an icing on the cake.
Have you got a publicity stunt? Were you highlighted in a magazine or some other online publication? Why not use that as well in your About Us page gallery of accomplishments to evoke more trust and credibility into your visitors.
Being Creative and Inclusive
An integral part of how to write an About Us page is to engage your audience on a different level. That level demands you being creative with your story and engage as many visitors as you can, as soon as they start reading your story.
Using a story that intrigues your visitors will not only help bring in more engagement but also help you with more traffic on your blog. In fact, the About Us page is the best platform to showcase what you are about.
In terms of writing About Us page and inspiring people, the key here is your audience's involvement, and to achieve this, you must be innovative and inclusive.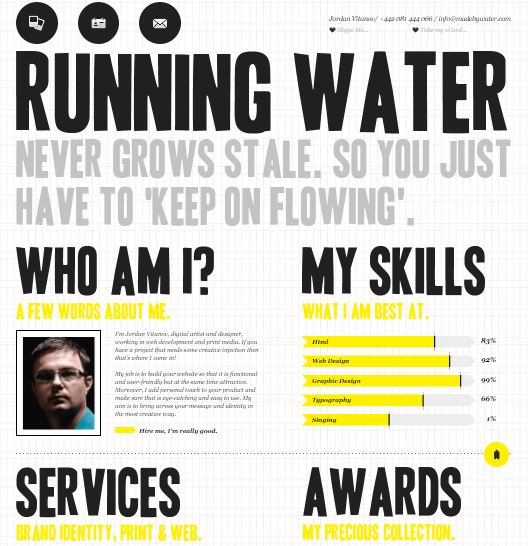 Source: Madebywater
You can start by writing a copy that is funny but to the point, short but complete. Using humor is recommended but only for personal blogs. If you think of using humor on a professional blog, that would end up taking away the credibility since the About Us page speaks about the whole organization.
An even better approach towards writing an About Us page is to make sure that you are using the right tone of voice for your blog which can make or break your journey towards inspiring your visitors.
Showing off Your Services Through Testimonials
Showing off isn't wrong, especially if you are trying to highlight whatever you have achieved. In terms of a blog, it is always a welcome addition towards your audience who are looking for credibility if they want to spend money on you.
Getting people to write testimonials or sharing their experiences when they used your services or bought your products instills a greater level of confidence within the new customers or visitors.
The best About Us pages showcase real people – commenting on products – is what almost every customer searches for when they are planning on buying something or availing any kind of service. It is a great idea to use these testimonials and appraisals to put yourself in front of your competition and keep getting the sales and numbers you yearn for.
An evident factor about the best About Us pages is the process of engaging more and more visitors through comments and testimonials that commend your services and product offerings through social media. This helps instill confidence and inspiration within the minds of your visitors which might turn into customers.
Elements for a Personal Blog
There are several elements that make up an About Us page for a personal blog. You can experiment as much as you want with creative stories and your own language that can be relatable to the audience that your blog is catering towards.
On the internet, there are several examples of how to write an About Us page, that will surely help identify the main differences between a personal blog and a professional blog. With a personal blog, you have the freedom to be as creative as you want, along with being spontaneous. Having a personal blog, gives you the freedom to overload the About Us page with galleries and images as you see fit. This is not the case with a professional blog.
Another major factor of writing About Us page is reducing clutter. It could be the opposite for a personal one since you have nothing to prove apart from something that you have accomplished. It could be a lesson or an experience about whatever it is that you're writing about on your blog.
A more casual and carefree approach is often seen on personal blogs because they relate on a more personal level.
Elements for a Professional Blog
When it comes to writing About Us page for a professional blog, you need to be more professional of course. Everything you write in your About Us page cannot be spontaneous and funny because that is where many more businesses and competitors land to check you out and where you stand as a brand. Not only that, competitors want to assess your core values and the services you provide.
Any lack of substance can bring your page down and getting your competitors' ranks up. That is how business works. Therefore, you need to formulate a strategy about writing an About Us page that is not only engaging but based on figures and facts that can be backed up with sufficient evidence to your claims.
Another approach towards knowing how to write an About Us page is providing tangible value to your visitors and customers. This is great because in the end, that is what visitors and customers are focused upon. They're concerned with facts, figures and above all, the value you provide for whatever they intend on buying or even learning from you.
Most professional blogs either have their name or their About Us page linked directly to their USP. There is no reason you should not do the same, but sometimes this gets monotonous so you can try to keep yourself updated with whatever achievements you have and highlight them along with your value proposition through time.
Bonus Tips on How to Write an About Us Page
Create a timeline
Create an email sign up form
Include graphics
Promote your social media
Creating a timeline: When writing About Us page, you can start with a timeline. It helps you keep a steady track on whatever you have achieved, and works great for an About Us page as well. Whether you have a blog or a website, a timeline of sorts helps visitors see from where you started and how far you have progressed.
This develops interest and helps map your audience in the way you want them to see you in terms of progress and stability.
Creating an Email Sign Up Form: E-mail sign up forms should be there at the beginning of a post or even in the end of a blog post. Wherever the right place is, you can place a signup form or a Call to Action (CTA) button. Immediate actions demand immediate initiations and your About Us page should be no less.
Including Graphics: An important element for any blog is to have relatable and engaging graphics that justify whatever claims you make. When you include compelling graphics by either showcasing your achievement or products, it helps involve visitors with your website and keeps them engaged.
You can choose not to limit your About Us page to just graphics. You can also introduce small videos and interactive graphs to help scale your progress which would help visitors gauge how far you have come. Similar to the timeline we suggested, it is better to find the right balance when it comes to including graphics within your About Us page.
When you pay attention to the best About Us pages, you will notice that the personal blogs usually engage more people with intuitive images and graphics. When it comes to professional blogs, you can use minimum graphics to engage more visitors because they are more concerned with service or product, but there are images and graphics that help make understanding the brand ethos much better.
Whatever blog you have, finding the right mix will help you bring out the best in your About Us page.
Promoting your Social Media: When it comes to understanding how to write an About Us page, it is extremely important to provide links to your social media pages. When customers and visitors visit your About Us page, they either search for your social media pages or a blog link to head straight to your website homepage.
When writing About Us page, remember that if visitors land on your social media pages, they understand the ethos behind your brand and your services. Keeping the social media pages alive helps tremendously when it comes to evoking a sense of loyalty in the brand that later on reflects in your customer services.
What's more is that best About Us pages help create a synergy towards your brand and blog. Making sure that all your social media pages and About Us page resonates with each other – and attribute your values – is one of the most important aspects of how to write an About Us page,.
Summing Up
Writing an attractive and engaging About Us page can be daunting, to say the least. It usually depends on what you choose to write about what you think can cater to the audience you plan on targeting. Sometimes, an About Us page is extremely difficult to comprehend; and that's what confuses people and they refrain from spending the time to read your story.
When you're crafting an About Us page, remember that it gives vital insights into who you really are and what kind of business you're doing. This is how people relate to you in a much more cohesive manner rather than in things that have no tangible value.
When you write stories based on real-life scenarios, it helps engage customers and visitors on a more personal level because they can relate things much easier. In the end, this promotes loyalty and motivates a more long-term following for a brand that offers value to its customers.
We have outlined the most important aspects and factors on how to write an About Us page. If you have any more questions, please write to us in the comments box below. We would love to hear from you.
See our blog post on blog name ideas: 10 Tips To Pick The Perfect Name For Your Blog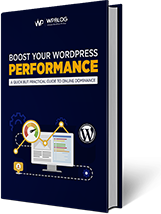 Create Faster WordPress Websites!
Free eBook on WordPress Performance right in your inbox.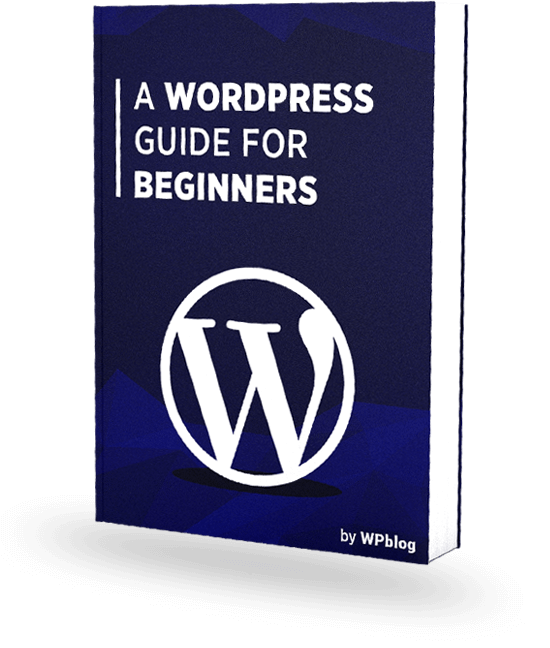 Create Faster WordPress Websites!
Free eBook on WordPress Performance right in your inbox.