Is Yoast the only good SEO plugin on WordPress?
— January 16, 2017
•

4

Minutes Read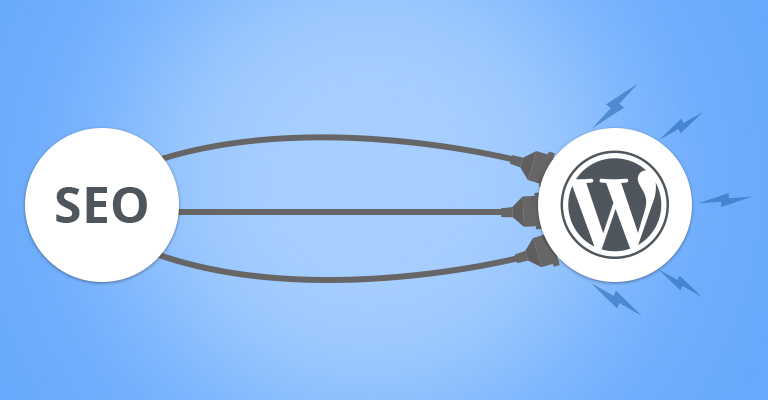 Although WordPress is known for many excellent built-in features, some might argue that its out-of-the-box SEO just doesn't cut it. WordPress is fashioned to guide search engines through every page. But, not all websites are created the same. Sometimes, you need to turn indexing off for some pages and posts. You do not get such a choice with plain WordPress installation. Therefore, you'll need a plugin.
Yoast is the most popular SEO plugin for WordPress because of its multiple features and how it covers many different aspects of SEO. However, if you are serious about your WordPress SEO, you must be aware of other SEO plugins which might be more suitable to you than Yoast. This article will take you through four plugins that are being preferred by SEO professionals around the world.
Why Yoast is so popular?
The biggest reason behind Yoast's popularity is its completeness. It takes care of your search engine optimization needs from incorporating a snippet editor to a real-time page analysis that assists you in optimizing content, title, and meta descriptions. While Yoast continues to be the most downloaded SEO plugin for WordPress websites, let's look at some more SEO plugins out there that might deserve more attention than they are given.
All In One SEO Pack
All In One SEO Pack is one of the most downloaded SEO plugins for WordPress. It is best suited for basically anyone who doesn't know jack about their SEO. If you are a newbie and too busy to take care of your SEO, this is the right plugin for you. You don't even need to know SEO best practices as the plugin can assist you in optimizing meta descriptions and titles.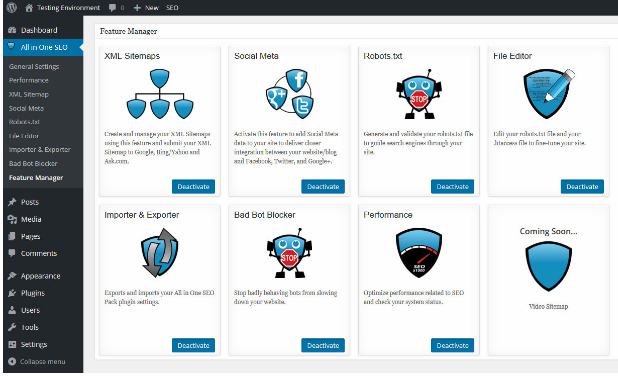 Furthermore, something for the ecommerce folks, it's the only SEO plugin with extended support for online shops. The plugin can even prevent you from being hit by a Panda penalty by checking for duplicate pages on your website. Now that's impressive!
So if you are a beginner or a pro, All in One SEO Pack is definitely worth checking out.
SEOPressor
SEOPressor manages your webpages, landing pages, posts, custom post formats—in short your entire website. It takes into account small but useful things like word count, content readability, keyword density, and much more. The plugin is ultra fast with response time being the lowest among all SEO plugins for WordPress.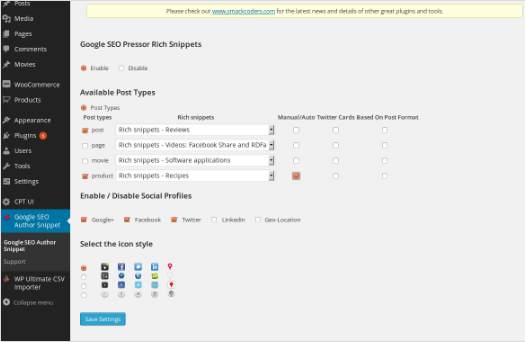 SEOPressor can optimize your website based on multiple keywords that gives you a better chance to rank for a variety of keywords. The plugin also helps you control crawl bot settings without any additional plugins to your site. The link manager is the selling point in my opinion where it manages your site links and points out broken links as well.
Based on big data analysis, SEOPressor is hands-down the fastest and most powerful SEO plugin for WordPress. However, you need to dish out at least $9 each month to use its features.
Squirrly
In Squirrly SEO, you can do everything from Keyword Research and building a keyword portfolio to on-page optimization (via the SEO Live Assistant that provides as-you-write guidance). Squirrly also helps you ensure that all the necessary SEO settings are in place and makes it easy to monitor your site's performance via the weekly Audit.
In addition to providing essential SEO tools, Squirrly also shows you the best way to use them to build and manage successful SEO strategies.
Squirrly SEO 2019 (Strategy) is the 1st to introduce a new way of doing SEO by providing turn-by-turn guidance to help users navigate Google's ranking algorithms and reach their destination: the 1st Page of Google.
The Focus Pages section inside the plugin interprets data for users and passes it down to them in the form of tasks which they need to complete to reach Search Engine success.
It's like a built-in navigation system for ranking high-value pages on Google.
You can read more about what makes Squirrly different than other SEO plugins for WordPress here.
SEO Ultimate
DEEPLINK JUGGERNAUT. Now that sounds like a promising feature.
SEO ultimate's Deeplink Juggernaut will help you set up keywords as you write an article. Not only that, it will create internal links on your website to this given post for the keywords you enter.
Another cool feature of SEO ultimate is the Code Inserter. As the name suggests, it adds code to your WordPress. The code is added to the header area before the content and the footer. This comes handy when you are updating your theme, making it easier to use when you are setting up a child theme.
A similar function involves changing and updating your robots.txt and .htaccess directly from the WordPress dashboard.
Along with that, SEO Ultimate is a very user friendly plugin. It is very easy to mass update descriptions and titles.
There is something for social media enthusiasts too in SEO Ultimate. The posts are optimized according to Open Graph and you can easily set titles the way you want it to show up on Facebook.
Is your SEO game on point?
I hope that wasn't a stretch! I tried to cover the most noteworthy SEO plugins for WordPress that may replace Yoast the next time you create a WordPress website. This was my list of recommended SEO plugins for WordPress. You can share your own list in the comments and we will see who knows their SEO better. 😀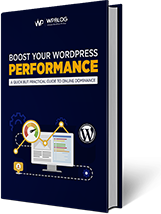 Create Faster WordPress Websites!
Free eBook on WordPress Performance right in your inbox.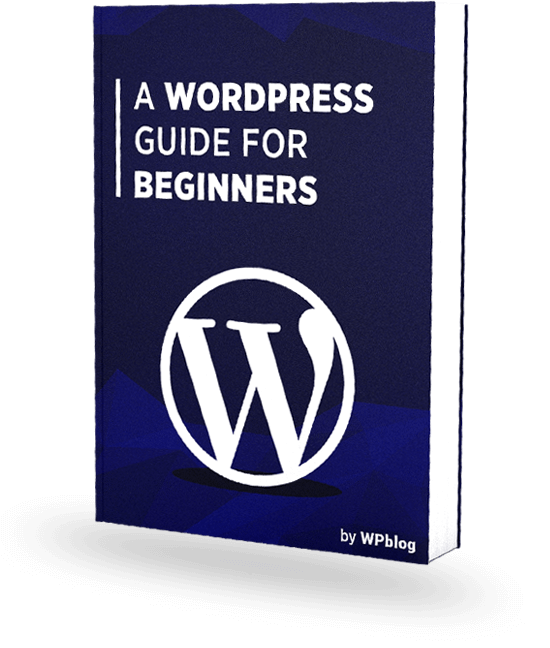 Create Faster WordPress Websites!
Free eBook on WordPress Performance right in your inbox.