WordPress Rockstar Joe Howard in Conversation With WPblog
— December 4, 2019
•

6

Minutes Read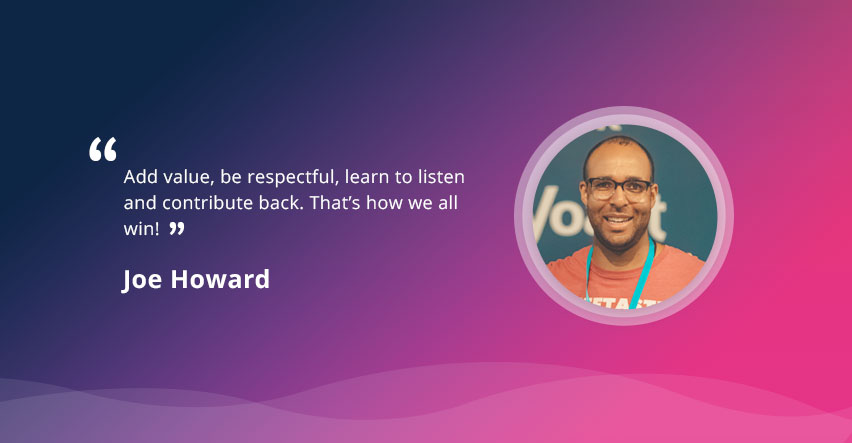 Every community has that one personality that is loved and adored by all. In WordPress, that personality is Joe Howard of WP Buffs. Joe has been working towards making the WordPress community better with his products for a long time. He is also passionate about teaching people about WordPress so that users can learn to use the CMS to their benefit.
Today, we are honored to have Joe with us in an exclusive interview for WPblog. Let's hear what he has to say about WordPress, his work for the WordPress community and a little bit about his personal life.
---
WPblog: So before we start with the interview, can you introduce yourself… on VIDEO!
WPblog: Joe, it's an honor to have you on our Interview series. How have you been?
Joe: Hey, Moeez! All good over here. Lots going on at WP Buffs and personally but mostly good things haha. Hope you're doing well too!
WPblog: So what's your story? Can you give our readers a deeper look into your life (if they don't already know) and how you ended up creating WPbuffs?
Joe: Sure thing!
I jumped around a ton of jobs before starting my business. After studying mathematics and education in school, I was a high school math teacher for a couple years in DC schools. Then worked at a couple digital marketing startups and did some UX consulting work as well. During all my time doing digital work, I was getting into the WordPress community and building sites on the side as a freelancer.
None of those really vibed that well with me except the WordPress stuff. And I loved building WordPress sites, but couldn't find out how to scale it. So I switched my business model from building websites to managing them for a monthly subscription. We went the unlimited support for a single monthly fee route because I love the idea of giving people as much as they want while only having to worry about one single payment every month.
And thus, WP Buffs was born (~4.5 years ago)!
WPblog: You founded WPbuffs in 2015. Can you describe in detail what your company does and any big-name clients you've served?
Joe: Yep! So I'm the Head Buff at WP Buffs, a 24/7 WordPress website maintenance service for serious website owners and white-label agencies and freelancers. Whether you're looking after 1 site or 1000, we've got your back! We've also made our monthly recurring revenue and GA data public for everyone over at Indie Hackers for folks who want a bit of transparency.
In the same vein, we've also launched WPMRR, a robust video course that teaches WordPress professionals how to implement, sell and execute ongoing care plans for their clients and increase their revenue every single month. Or you can just tune into The WPMRR WordPress podcast entirely focused on growing successful WordPress businesses and monthly recurring revenue. Boom!
Jan Koch is a pretty well-known figure in the WordPress community. We work directly with his agency through our white-label support program. He's able to easily offer 24/7 support to his clients while also bringing home 4-figure profits every month through our partnership.
@JosephHHoward & I finally met @iamjankoch #IRL! @cbcinked @thewpbuffs pic.twitter.com/TWRoRNOn8t

— Dean B ? (@burtondean) June 21, 2019
We also work with Bill Erikson in the same capacity (both are very open about their work with WP Buffs). These are 2 well-known figures in the WP space but we work with small companies and 5M+ companies managing WordPress!
WPblog: You also co-host WPMRR, the popular WordPress podcast. Why did you start this podcast? Was it your passion or you felt that there is a need for this type of content in the community?
Joe: Ever since focusing my business on a subscription model instead of one-time projects, I've been pretty passionate about monthly recurring revenue. It's not the only way to build a business, but this SaaS-based pricing structure really helped me grow WP Buffs.
I didn't see any other WordPress podcasts focusing on this middle ground between WP and SaaS pricing, so Christie and I decided to go for it.
Got to hang out with @xtiechirinos and do an in-person WPMRR podcast recording yesterday (and a second with @jason_coleman)! Plus Rock Creek Park ? #WordPress pic.twitter.com/48LEYdAzKH

— Joe Howard ?? (@JosephHHoward) June 7, 2019
Plus it's given me the opportunity to get to chat with brilliant folks like Chris Lema, Joost de Valk and Matt Medeiros. Plus people from great companies like Jilt, Delicious Brains, Beaver Builder, HubSpot, Help Scout, Indie Hackers, startups.com and more. It's been a lot of fun!
WPblog: Tell me, Joe, if you were a WordPress plugin, which one would you be and why?
Joe: I'm going to cheat a bit with this answer but I think I'd be the widget area on the dashboard that tells people about upcoming WordPress meetups and WordCamps. I love our digital WP community but there's something special about getting together IRL, contributing to WordPress and giving back to the community. I've made some great friends and met some amazing business partners at WordCamps so I'd want to be the one to get someone to their first camp or apply to speak for the first time!
WPblog: What are some resources or books that you read and communities that you engage in to learn more about WordPress?
Joe: I'm a big fan of PostStatus. Great newsletter and community of WordPress business folks.
Publish tees at @PressNomics, with @rzen @JosephHHoward pic.twitter.com/xNdARWMZLl

— Post Status (@post_status) September 12, 2019
MasterWP is another newsletter I actually read regularly. Really well curated!
As far as resources go, the biggest one for me is my monthly mastermind group. Just a few WP business friends and I get together to talk about any challenges we're having. It's always really helpful being comfortable being super-transparency about issues we're facing and getting some judgement-free help.
Books are either business-related or science fiction. I'm currently reading The Infinite Game and listening to the audio book Robopocalypse (stupid name, pretty good sci-fi thriller haha).
WPblog: There are so many great CMSs out there; why did you choose WordPress?
Joe: When I was more focused on digital marketing services years ago, WordPress was a great choice for site builds. Simple enough that someone non-technical like me could put nice-looking a website together but gave me room to hire some help to do more advanced, custom work. That's it!
Could you give our readers one great WordPress tip? (Okay fine, it's for us, but our audience is going to benefit from it as well so it's a win-win.
Put the time in to really get to understand the ideology behind open-source software at a deep level. If you come into the WP space and simply take work that others have done without giving back, that's really not within the mentality that's going to move our open-source community forward like we need to. Add value, be respectful, learn to listen and contribute back. That's how we all win!
Happy Contributor Day, #WCEU peeps! #WordPress https://t.co/Qfhh8NeGB9

— WP Buffs (@thewpbuffs) June 20, 2019
WPblog: Do you think there is a threat to WordPress from "competitors"?
Joe: This question assumes there's a "winner" at the end of this whole thing. There's not! WordPress is great for a lot of web projects but it's not ideal for many use-cases. Other CMSs may be a better fit there so there's really room for many CMSs to co-exist and all be successful. But if it really did come down to WP going against a single other similar CMS, WordPress is at the scale now where I think it would be very difficult for someone else to match their market share without being acquired, raising hundreds of millions of dollars or having some insane differentiators that users would leave WordPress for at mass. Unlikely!
WPblog: Gutenberg is becoming an old story now, but it's still important to know: what's your view on it?
Joe: I'm personally still a fan of a classic editor having used it for so long, but I've started liking Gutenberg the more I use it. In a lot of ways, the new editor is more intuitive and easier to use for beginners, and that's an experienced WordPress that has been lacking for 15 years. So definitely a step in the right direction as far as UX goes!
WPblog: There's a lot of talk about cloud hosting in the WordPress industry. What do you think is the future of hosting websites? And what's your favorite hosting solution?
Joe: I think hosting companies will start to partner with services companies to offer a more robust array of offerings. We've seen a few hosting partner with WP Buffs through our white-label program to do just this. They're loving the advantage of focusing their time on building great hosting companies while also offer 24/7 WordPress management through the Buffs. It's a win-win!
WPblog: What's your secret to a successful WordPress career?
Joe: Above all else, remember all the "successful" people see are just stumbling successfully. Building a successful career is about taking action and adjusting as you go by learning from your mistakes. So surround yourself with other friendly, driven people and go for it!
WPblog: We noticed from your Twitter that you are an Everton fan. It must be difficult being a Toffee this season ;). But who's your favorite Everton player and who do you consider your biggest rival?
Joe: As a former competitive goalkeeper, I'd have to say Jordan Pickford has a special place in my heart. Becoming England's GK and one of the best in the premier league at such a young age is crazy impressive!
Liverpool have always been our biggest rivals. They're a few levels ahead of us right now but Nil satis nisi optimum so we'll keep working until we're one of the best teams in Europe!
Marvel or DC? Marvel
Dog or Cat? Dog
Game of Thrones or Breaking Bad? GOT
Twitter or Facebook? Twitter
WPblog: How about a selfie with your business logo in the background or something?
My favorite people! #WCEU #WordPress https://t.co/PE8I0pAYNs

— Joe Howard ?? (@JosephHHoward) June 22, 2019
WPblog: Lastly, who would you nominate for our next interview?
Jan Koch: https://twitter.com/iamjankoch
Michelle Keefer (Pressable): https://twitter.com/MKdoesmktg
---
Wow! wasn't that amazing? Well, that was Joe at his absolute best. Jan and Michelle, brace yourselves because we are coming for you next.
Thank you so much, Joe, for taking the time out from your very busy schedule and answering our questions in such detail. We would love to have you with us again and talk to you about WordPress and more.
And how can we forget our visitors? Thank you so much for tuning in. We hope that you take away some important insights out of Joe's career and get inspiration from his success story.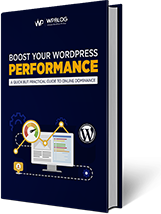 Create Faster WordPress Websites!
Free eBook on WordPress Performance right in your inbox.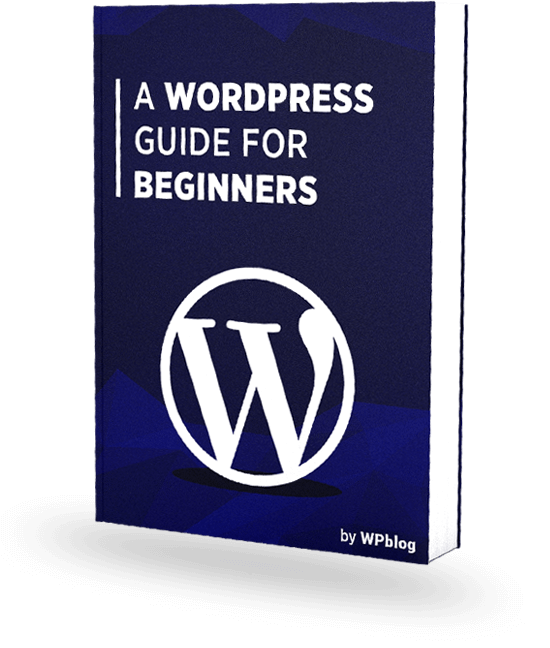 Create Faster WordPress Websites!
Free eBook on WordPress Performance right in your inbox.