How to Make the Most of WordCamp Europe 2019
— June 19, 2019
•

6

Minutes Read
Tons of articles on WordPress will tell you how big WordPress is and that it powers more than 33% of the web. But it's not just about the numbers; the WordPress community plays a huge part in contributing to its greatness!
And when it comes to the WordPress community, they have bragging rights to one of the biggest events in the CMS realm: WordCamp.
WordCamp is held in a different country every year and thousands of WordPress enthusiasts attend it physically while even a bigger number follows it digitally.
But what exactly is a WordCamp, and should you be part of it too?
What Are WordCamps?
Strictly speaking, WordCamps are conferences where WordPress experts are invited to talk about different aspects of the most popular CMS. Among the panel of speakers, you'll find WordPress developers, bloggers, security experts and anyone who can deliver value to the attendees.
The biggest WordCamps are undoubtedly WordCamp Europe and WordCamp US. An approximate 4000 people attended the WordCamp US 2018 in Nashville.
Akin to WordPress' open source nature, WordCamps are open to anyone with a ticket. However, the bigger the WordCamp, the more expensive the tickets are thanks to a panel of highly popular WordPress personnel speaking at the event.
This year, WordCamp Europe 2019 tickets are going for around €40.
Coming back to the actual event, the speaker session is one of the main segments of the event. These are usually held in English and sometimes in local languages as well. The purpose of these sessions is to discuss problems and come up with solutions.
Great. So how do you make the most out of it?
How to Make the Most of WordCamp Europe 2019
WordCamp Europe 2019 is being held in Berlin, the capital of Germany. If you're not a local, though, you'll have to spend a lot of your hard earned money to attend the WCEU!
To make sure that you get the most out of your investment, you must know how to prepare yourself for the event. You should also know what to do at the WordCamp so that you can grow your network which will ultimately benefit you and your business.
Research on WordCamp
It's always great to do some research about the WordCamp you are going to attend. While you can find all the information about WordCamp Europe on the official WordCamp website, but you must keep these key info in mind:
Speakers Backgrounds
WordCamp Europe attracts some of the best WordPress developers, bloggers, project managers as speakers so it's important to know who is on the panel. Research about the speakers' background and take notes. It will make it easier for you to ask questions during the Q/A session.
Know the Attendees
You can find the attendees list on the website. There is a chance you might know someone and you can connect with them before the event. There might also be someone you want to specifically interact with so you can set goals to meet them throughout the event.
Join the Buzz – Attend Unofficial Meetups
Apart from the website, you can also get tons of information on Twitter and Facebook. Follow hashtags like #WCEU19 and #wordcampeurope2019 to know what people are talking about the event. People sometimes arrange unofficial meetups which are not part of the event but can be beneficial if you attend them. You can be part of those meetups and get to know more people of WordPress from around the world.
For example, Webarx, a web application security platform, is arranging a WordPress security meetup at the WordCamp Europe 2019. You can know more about it through the event's Facebook page.
https://www.facebook.com/events/330510634309700/
Connect With Attendees
As mentioned earlier, research on who's attending the WordCamp EU 2019 is important to make the most out it. Once you've learned about the attendees from here, you can connect with them on social media. Follow them and let them know that you are going to the event as well.
They might share ideas on how they plan to make the most out of WordCamp and you can connect with someone who shares the same goals for the event as you. You can then sit together and plan out the whole thing.
You can also attend the event together. This will make it easier for you to execute the activities that you have already planned.
Here's a tip: If you're traveling, you can ask another attendee to share accommodation as well as commute costs to save some money.
Keep Your Business In Mind
If your objectives for the event involves getting some business for your company, then you should prearrange some meetings with people you see as potential partners. I'm sure you'll find such people in the attendees' list.
While you are connecting with the attendees, take some time to talk business. Prepare and share a business proposal with them and set a meeting to discuss future opportunities. Make sure you set the time for the meeting before or after the event.
If you want to physically meet your potential business partner at the event, make sure you do it during breaks. It is often a turn off to talk about your business during a speaker session or a meetup. Hence, save those talks for breaks or after parties.
Set Yourself a Goal
Some people attend WordCamps for the sake of it. They don't have a specific goal that they want to achieve through that event. However, you must absolutely set yourself a goal before an event of this magnitude, because attending WordCamp Europe maybe a once in a lifetime opportunity.
For example, maybe you want to widen your professional network. At the WordCamp Europe, you will be meeting hundreds of like-minded people with whom you can partner with to benefit your business.
Another goal could be to promote your business. You can signup to sponsor the event and get yourself a booth at the conference. If you have your brand merchandise, you can give them away at your booth. Stickers, notebooks. T-shirts, coffee mugs are some example of brand goodies that you can distribute at the event.
For example, check out these awesome Cloudways merchandise that they are planning to giveaway at the WordCamp Europe 2019.
WordCamp Europe 2019 is about to start in no more than 24 hours ?

Here is a sneak peek of the Cloudways Swag that we have brought for the attendees of #WCEU ?

Pick it up from booth 59 ?@WCEurope pic.twitter.com/Noain0R3pR

— Cloudways (@Cloudways) June 19, 2019
Actively Participate in the Q/A Session
The Q/A session is usually held after the speakers' session. Since WordCamp Europe is huge, the speaker session is filled with talks from influential WordPress people from around the world. It is important that you ask intriguing questions because there is a chance that they might remember you.
Since they are influential and have a good following on social media, they can help you with your influencer marketing efforts in the future as well.
Asking questions is also important because it leaves a good impression on others. Other attendees might be more keen on interacting with you if they feel that you are knowledgable about WordPress.
Attend the After Party
The after party is where everyone blows off some steam. WordCamp Europe will be concluded with a kickass after party where you can socialize with WordPressers and get to know them even better.
Attending the after party can help you socialize more with people you might want to work with in the future. It is a great networking opportunity for you where you can meet new people and start a mutually beneficial relationship.
While the actual WordCamp event is fun, it's mostly formal and you have to be professional. After parties provide you an opportunity to casually meet and greet the attendees maybe over a drink or a cup of coffee.
Use Social Media Actively
Don't forget to post things related to the event on your social media profiles. Be active and make good use of Facebook, Twitter and any other social media platform that you use. Post pictures, statuses, videos of the event using trending hashtags to stay on top of your WordCamp game.
Also, it would be better if your social media profiles are public. This would allow more people to see your posts and interact with you before and during the event.
Dress to Impress
Since you will be networking a lot, you'll want to wear something that represents who you are. Most attendees wear Tshirts with their favorite comic book or movie characters. Others wear Tshirts of their brand so that people can associate them with their company.
However, if you want to go for casual dressing, you are free to do so. There is no specific dress code for the event, but it's better to put on your best outfit.
WordCamp Essentials
Now that we know how we can make the best out of WordCamp Europe, we must know what essentials to carry to the event.
Camera
You need high-quality images for your social media activities. For that, it is recommended that you have a phone with a good camera so that you can instantly post pictures online, or if you want to go pro, carry a DSLR!
You can also go live on Facebook or Instagram and post live updates of the event for all your followers too!
A small notepad that fits in your pocket
A notepad comes in handy when you are attending the speakers' session. You can take notes of the discussion and design your questions that you can ask later.
Also, you can make a list of things you need to do at the event in your notebook and refer to it every now and then.
Your visiting card
While you are busy networking and making connections, don't forget to hand out your business card. It will help your connections get in touch with you after the event.
Conclusion
Hopefully, you are now fully equipped to make the most out of this grand event. Make sure that you pay attention to every speaker and note down anything and everything that will help you in your business or WordPress journey. All in all, this is a must-attend event if you even have a remote relationship with WordPress.
Oh and one more thing. Take a small bag with you to carry all the merchandise you collect from the WordCamp. 😉
Best of luck!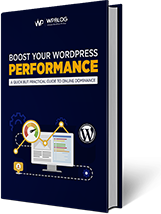 Create Faster WordPress Websites!
Free eBook on WordPress Performance right in your inbox.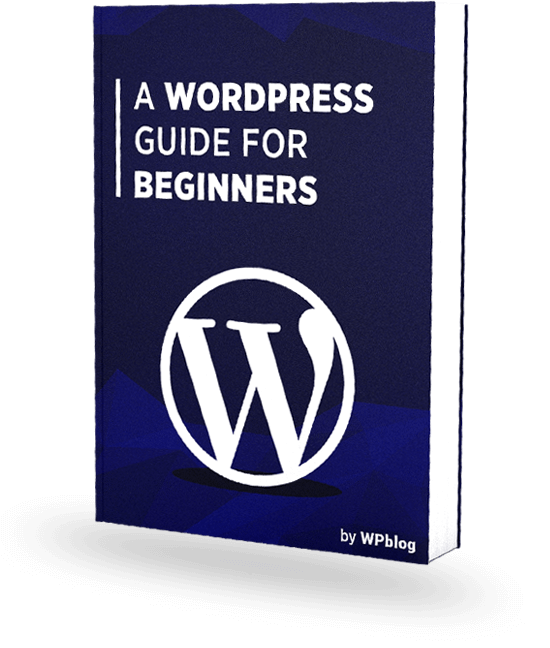 Create Faster WordPress Websites!
Free eBook on WordPress Performance right in your inbox.