The Must-Meet WordPressers at WordCamp US 2019!
— October 30, 2019
•

7

Minutes Read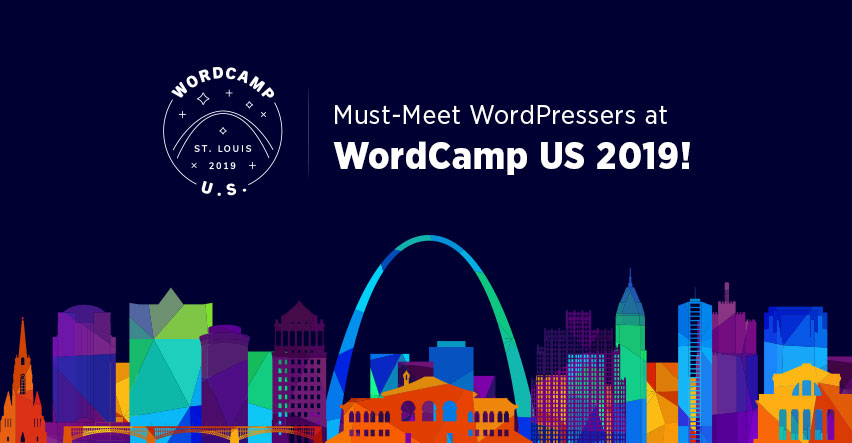 The biggest WordPress event is on us, and if you're one of the lucky ones attending, then you must know how to make the best of it. And of course, the first step in making the best of WordCamp US 2019 is knowing who to meet at the event.
WordCamps usually host vastly influential personalities from the WordPress community, which not only gives you a chance to network around, but it also means getting on talking terms with people who can help you in your career!
So who are these people and why do we think you absolutely have to meet them?
It's simple, really; these people have helped WordPress grow have also contributed massively in helping people in the community learn and grow as well. They also tend to have a large following and people look up to them because they're the movers and shakers of the WordPress world!
Of course, who doesn't want to meet such people? So if you're headed to WordCamp US 2019, the following are the people you should look out for:
The "Must-Meet" WordPress personalities in WordCamp US
Adam from WP Crafter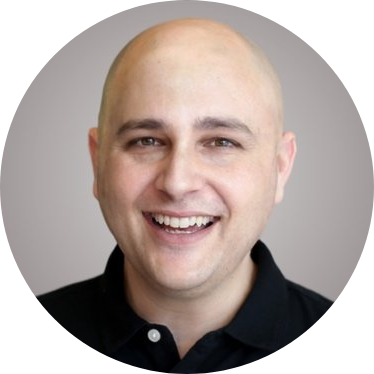 Adam has been an active member of the WordPress community for quite some time now. He runs a WordPress blog by the name WPCrafter which is a one-stop resource for WordPress newbies. He shares his knowledge and experience through his blog for nontechie WordPress users so that they can launch their own websites without using any code.
In addition to this, he also runs a Facebook group by the name "WordPress for Non-Techies," which encourages people to discuss their WordPress problem and find their solutions.
Ahsan Parvez from Cloudways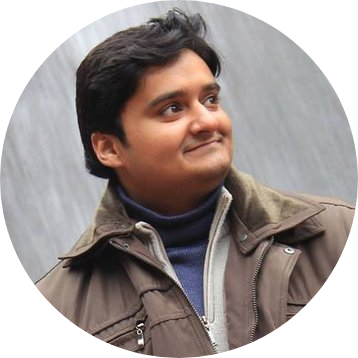 Ahsan Parvez has been in the hosting industry for around 5 years and has worked with Cloudways ever since. He is one of the backbones of the cloud hosting giant and one of the major contributors to its success. Ahsan is a WordPress allrounder with in-depth knowledge about content marketing, social media marketing, the WordPress core, and even SEO. He is currently leading the WordPress team at Cloudways and helping the company grow to newer heights.
Akshat Chaudhry from Blogvault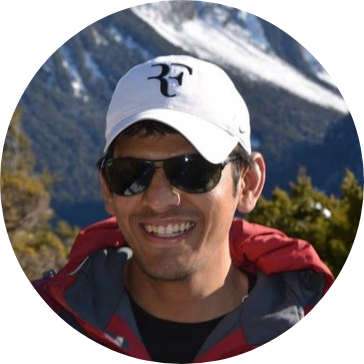 Akshat Chaudhry is a renowned entrepreneur in the WordPress community. He launched Blogvault as a backup solution for WordPress websites, which is now used by hundreds and thousands of sites. He calls himself a WordPress rookie since he hardly ever uses the dashboard but has a complete understanding of the WordPress core, which helped him develop such a successful product.
Ben Pines from Elementor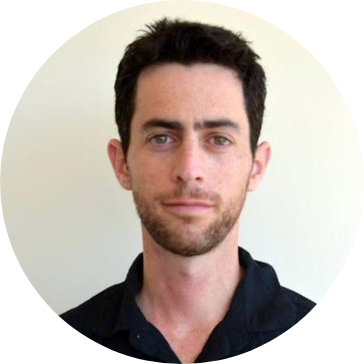 Ben Pines is the CMO and founder of the most popular WordPress website builder, Elementor. The page builder now has over 2 million active installs and counting with over 2500 five-star ratings. Before Elementor, he was involved in different projects like pojo.me, Matome media group and Fununa, where he was a co-founder. He started his career as an SEO in a marketing agency where he realized the potential of WordPress and fell in love with it.
Bob Dunn from BobWP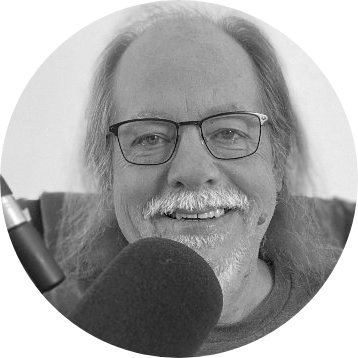 You must have heard about BobWP. It's a popular WordPress blog that has now turned into a WooCommerce podcast where Bob discusses various topics with influential WordPress personalities. Bob is a content marketing expert and always wanted to be a blogger and a podcaster and now runs his blog along with his wife, where he publishes educational content to help WordPressers build their dream websites.
Brad Griffith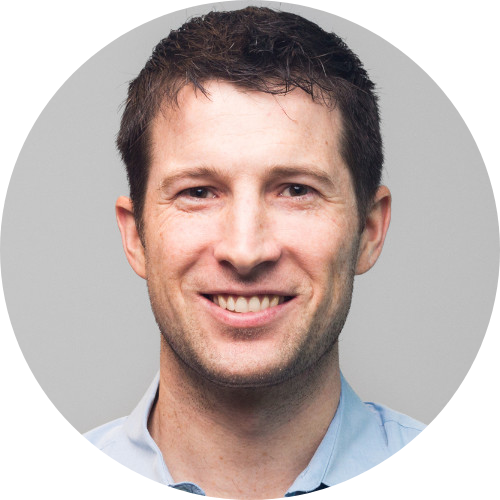 Brad is a hardcore WordPress developer with 15 years of experience. He is a Zend Certified Engineer in both PHP and Zend Framework and is currently working as director of development at Delta Systems, a web development agency. Brad has previously given talks on code quality in WordCamp Chicago, along with many other presentations on various dev tools and concepts.
Brian Jackson from Kinsta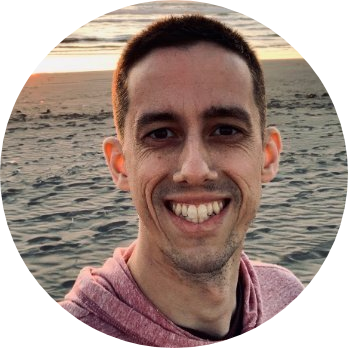 Brian Jackson is the brains behind Kinsta's popularity. In just a few years, Kinsta has risen to one of the most talked-about WordPress hosting providers, and that's mainly due to its content marketing. Brian is the head of content at Kinsta and is responsible for its fast growth and popularity. Considered as one of the influencers in the WordPress community with a vast following and a massive network of WordPressers, Brian is a must-meet at WCUS.
Chris Badgett from Lifter LMS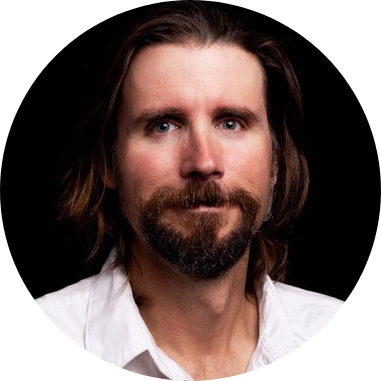 Chris is the co-founder of Lifter LMS, a popular WordPress learning management system platform that helps users build educational websites where they can upload their courses, like Lynda or Udemy. He is a course creator himself and is passionate about educating people about anything from organic gardening to WordPress development.
Chris Lema from Liquidweb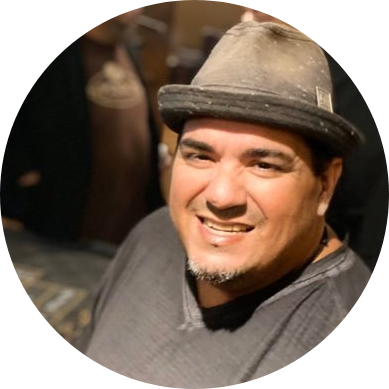 Chris Lema is a celebrity in the WordPress community. If you're a WordPress user, you've likely stumbled upon one of his articles. That being said, Chris Lema offers coaching services to companies to helps them grow using WordPress. He is also a renowned speaker and has spoken at various forums regarding different WordPress issues and their solutions.
Chris Reynolds from Human Made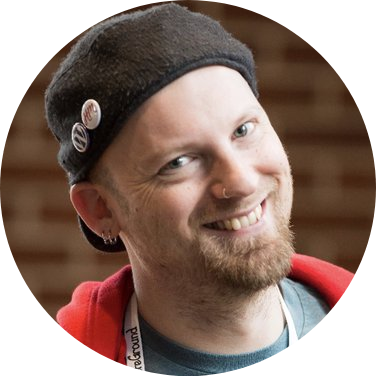 Chris joined Human Made, a web development agency, as a Senior WordPress Engineer. Chris previously worked for WebDevStudios and has a tonne of experience in WordPress development. He has spent more than a decade in the WordPress community, creating codes and plugins.
Helen Hou-Sandí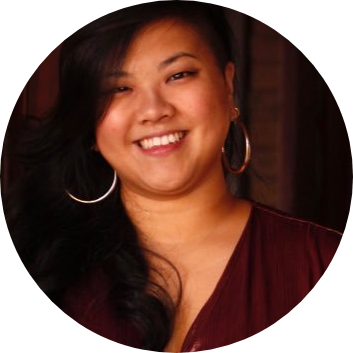 Helen is a lead WordPress developer and Director of Open-Source Initiatives at 10up, a WordPress agency. She was also the release lead for WordPress 4.0 and has a passion for open-source platforms. Helen also has a great love for music, and her artistic side supports her WordPress philosophy, "code is poetry." Along with that, she is also passionate about clean codes and easy to use interfaces.
Joe Howard from WPBuffs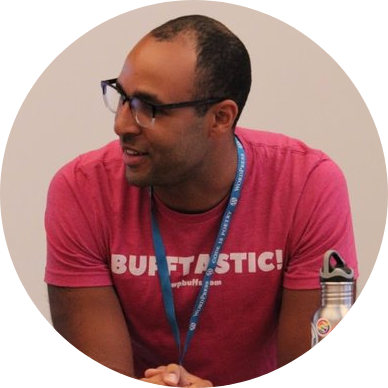 Joe Howard is the man behind WPBuffs, the most popular WordPress maintenance companies around. Apart from that, he runs WPMRR, which is a video course that teaches WordPress professionals how to implement, sell, and execute ongoing care plans for their clients, which results in higher revenues. He is also a co-host at WPMRR's popular WordPress podcast.
Mark Jaquith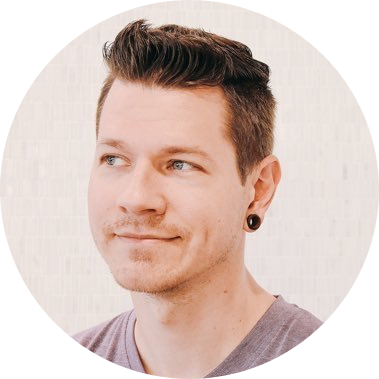 If you're associated with WordPress in any capacity, you must have heard about Mark Jaquith. He is a well-known WordPress developer who works as a web publishing consultant to companies of various sizes ranging from startups to established organizations. Mark is also the lead developer at WordPress and has been associated with the platform for quite a long time.
Matt Mullenweg from WordPress.com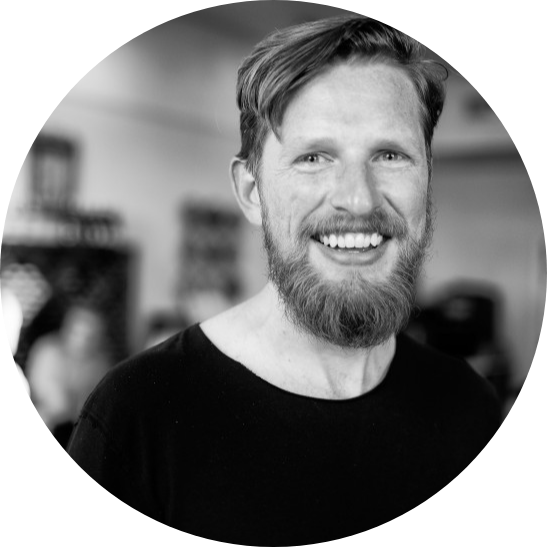 Yes. Him. The WordPress Godfather. You should definitely meet Matt Mullenweg at WordCamp US. He will be conducting a Q&A session, so make sure that you attend it and throw some interesting questions his way. He also attends the full event and walks around the area, which is a perfect opportunity for you to introduce yourself to him and get to know him and his work.
Apart from these WordPress superstars, you may also want to visit booths of different sponsors to get to know the companies and the people who work there.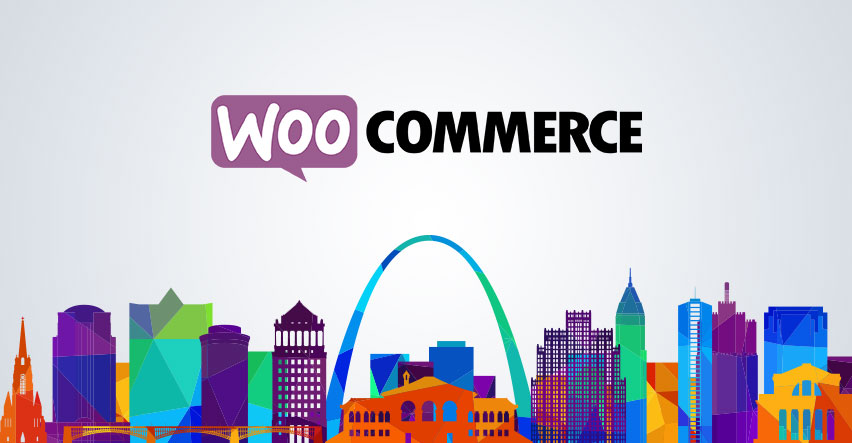 WooCommerce is the most popular ecommerce platform around. It comes as a WordPress plugin that you can install on your website and turn it into a fully-functioning ecommerce store. WooCommerce also comes with various extensions to make your store more functional, like WooCommerce Multilingual, WooCommerce product slider, WooCommerce checkout manager, and more.
They are one of the diamond sponsors for the WordCamp US, so make sure that you stop by booth D3 and have a chat with the guys there and learn all about WooCommerce.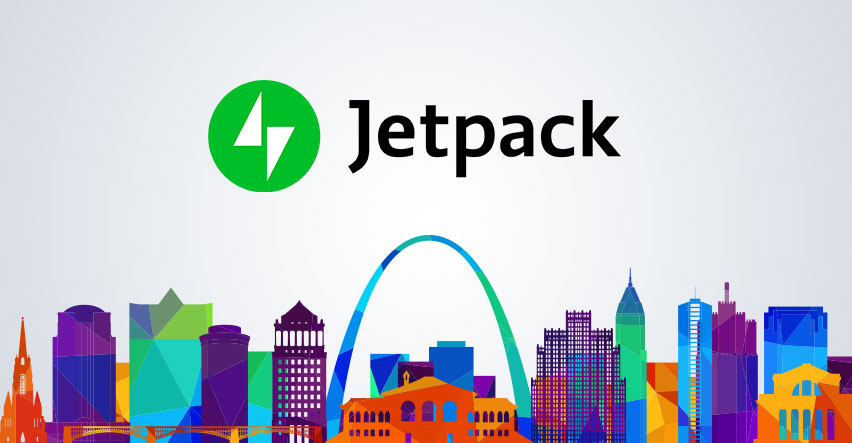 Another diamond sponsor for the WordCamp US is Jetpack. It's a WordPress product that provides website security, performance, traffic reporting, and 100 plus themes all in one place. It's like multiple plugins combined into one. Its value proposition and popularity makes it one of the biggest WordPress entities around.
I would suggest that you visit their booth D2 and get to know the product and the people behind its success.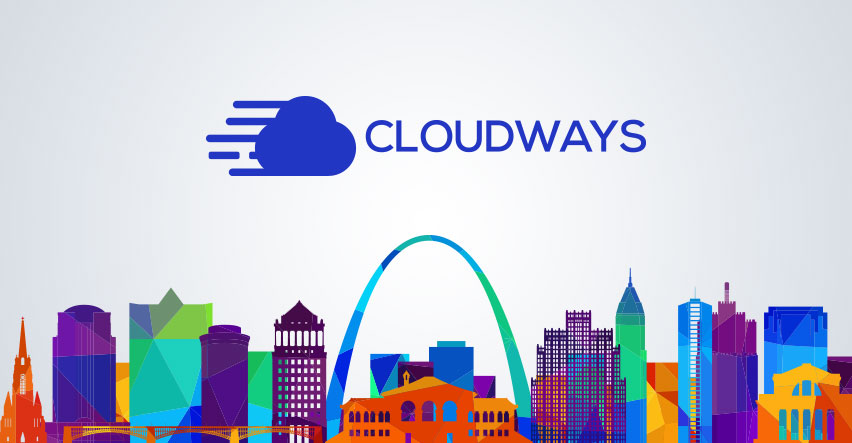 Cloudways is one of the top WordPress cloud hosting providers around. They have gained immense popularity in a short period and are increasing popularity day-by-day. They provide managed hosting services to small, medium, and large customers through 5 different infrastructures: Google Cloud, Amazon Web Services, Digital Ocean, Linode, and Vultr.
Constante product development and exceptional marketing are two big reasons behind their success. Make sure to stop by booth S15 to learn how they continuously improve their product and market it effectively.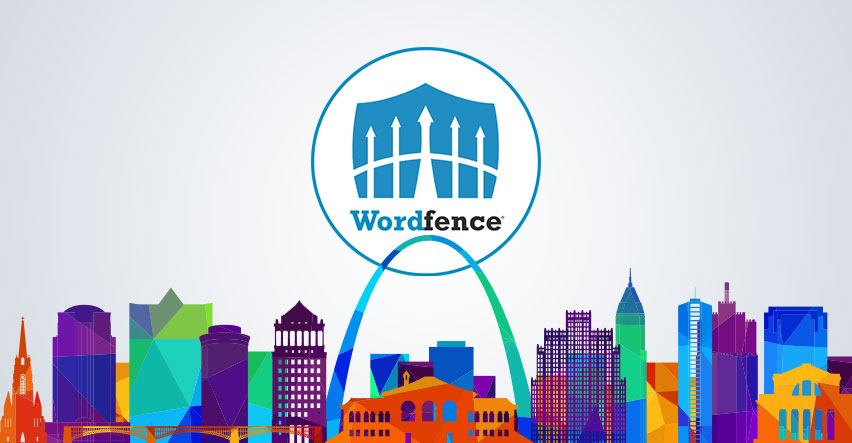 Wordfence is one of the Gold sponsors for this year's WordCamp US. They provide web security in the form of a security plugin that prevents malware injection on your WordPress website. Along with that, Wordfence provides an endpoint firewall and malware scanner. The plugin has been downloaded more than 90 million times and has been one of the top WordPress plugins in the WordPress.org repository for quite some time.
These guys are passionate about software engineering, product development, and customer service. So if you want to know how to build a product from scratch and making it a huge success, booth G2 is the place to go.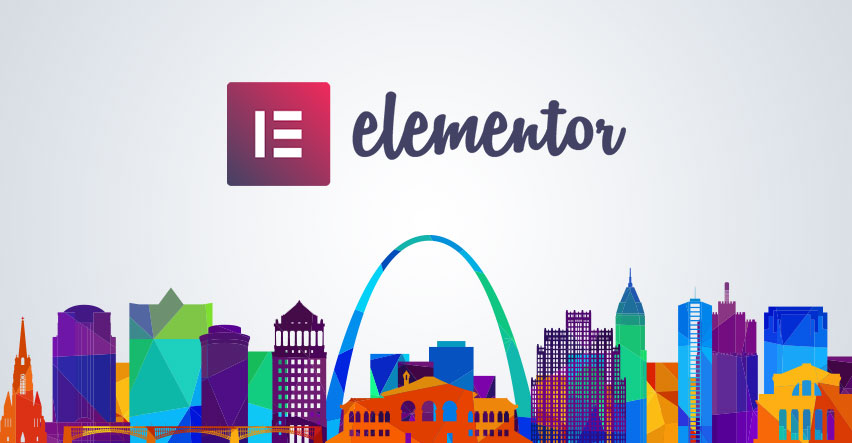 Who doesn't know Elementor? It's the most popular and the most talked about website builder nowadays. Released just 3 years ago, the page builder is now overtaking the likes of Divi, Visual Composer, and WP Bakery. Installed on more than 3 million websites and used in more than 180 countries, Elementor is one of the hottest WordPress properties around.
Booth P7 is where you want to go if you are interested in knowing the story behind their success and get some inspiration for yourself.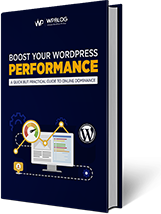 Create Faster WordPress Websites!
Free eBook on WordPress Performance right in your inbox.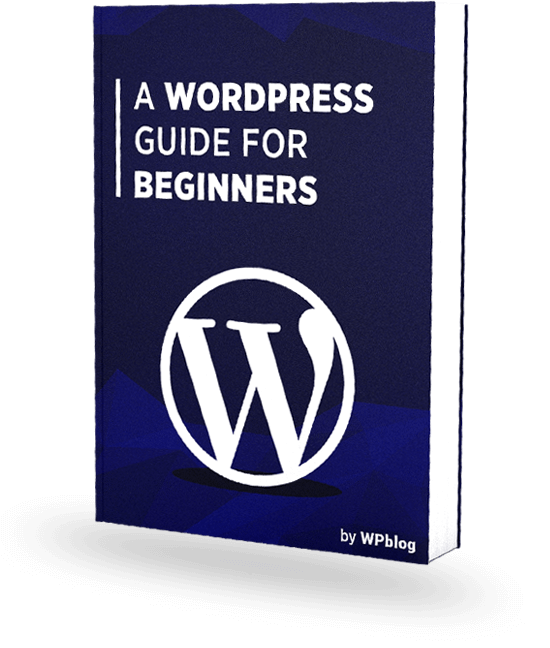 Create Faster WordPress Websites!
Free eBook on WordPress Performance right in your inbox.