Peter Nilsson on WPNewsify, WordPress Security and Gutenberg!
— May 14, 2018
•

5

Minutes Read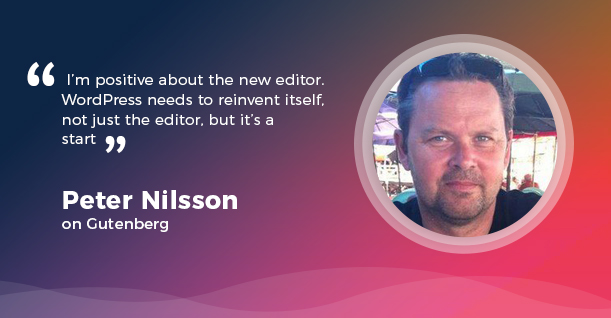 Peter Nilsson has been involved with WordPress for a long time. He is an active member of the WordPress community who is highly active on Twitter and WordPress forums. He is the reason behind many successful WordPress ventures including WP Newsify, WP Daily Themes and more. But enough from me, let's hear it from the man himself!
Q) You have been very active in the WordPress community. Can you tell us something about yourself?
First, I would like to say that I am happy to participate in this interview. My name is Peter Nilsson, and I live in Sweden and Thailand. I'm very fortunate that I have a wonderful family around me. Before I practically stumbled into WordPress, I worked every possible job—I worked on ships in Europe, was a construction worker in Sydney, work in industrial settings, was an IT technician, was self-employed, and more.
Q) WordPress has been your industry for a long while now. Considering that there are many great CMSs out there, why WordPress?
I've tried other CMSs like Joomla and Magento, but I chose WordPress because of its diversity. Instead of asking, "What can you create with WordPress?" you can turn the question around and ask, "What cannot be created with WordPress?" The possibilities are endless!
Q) Some people say that WordPress is not secure enough as compared to other CMS like Drupal or Joomla. How do you reply to that?
WordPress is, in percentage and users, so much larger than either Drupal or Joomla, so it is more likely that WordPress will be exposed to more constant attention from hackers. Given that about 30 percent of all websites around the world use WordPress, it must be considered safe. However, safety for the WordPress core must be monitored and updated, which I think is handled perfectly by the WordPress security team. I believe that the major security vulnerabilities with WordPress lie in plugins and themes.
Q) We have seen some great website builders emerging in the past few years. Is there a threat to WordPress from such "competitors"?
There are, of course, other website builders such as Wix, Weebly, and Squarespace. Obviously, they are competitors and want to grab market share from WordPress, which is now at the top of the list of the most-used and most-popular content management systems. Is there a threat? Maybe, but probably not. As long as WordPress maintains this standard, it will continue to increase its presence.
Q) WordPress is about to introduce Gutenberg. It has so far received many negative reviews. What is your opinion on the new editor?
My view of Gutenberg is quite the opposite. I'm positive about the new editor. WordPress needs to reinvent itself, not just the editor, but it's a start. Although WordPress is the leading CMS, it is important to keep up, improve, and simplify processes for users and developers when it comes to management and features. Hopefully, we'll see more improvements in the near future.
Q) You managed to establish a WordPress news website, WP Newsify. What was the inspiration behind this project?
I have been running websites since 2008—some more successful, and some less. After I sold my website WP Daily Themes in 2016, I thought I'd spend some more time on some of my lesser known sites. However, it did not take long before I considered launching a new website with the same focus as before—WordPress. WP Newsify launched a month later. I was back in business again. Once you've been in the industry for a while, it's very hard to cut down on anything you love to do, and why should you?
Q)You are also the man behind WP DailyThemes and WP Pluginsfy, tell us something about those projects? How successful they have been?
WP Daily Themes is my most successful website, but I received a bid that I could not refuse. Of course, it was a bit emotional to hand over a site I had built up and worked on for five years, but it did not take long before I launched my current website, WP Newsify.
WP Pluginsify was, from the beginning a sidetrack to try out some new ideas, but the site has exceeded my expectation, despite the little time I spent developing WP Pluginsify. I will add more resources to the site if everything goes as planned.
Q) What are some resources that you read and communities that you engage in to learn more about WordPress?
I have a lot of feeds collected on Feedly that I go through each morning to keep me up to date. Several great blogs focus on WordPress, such as WPBeginner, WP Explorer, WPMU DEV Blog, CodeinWP Blog, WPblog, and many more. Communities that I like are WordPress.org, ManageWP.org, Stack Overflow, and Quora, to name a few.
Q) Share a little insight about your typical work day. How do you organize your daily tasks?
I start working around 7:30 a.m. The first thing on my schedule is to check my email and respond to all the important emails. It usually takes about an hour and a half. Next, I check all my feeds for news and read interesting articles. Then I organize our writer's blog posts and review the articles that are to be published that day. Because we have four blogs, some administration work is required. Most often, I publish one or two blog posts. Then I do follow-ups and share the articles on social media.
The afternoon begins with writing articles, testing themes and plugins, or whatever else might be on the agenda. Then it's time to socialize. I usually spend an hour on social media. Then I respond to email again. After that, I usually close for the day, depending on what else has to be done. Sometimes, I will work for a few more hours.
Q) I am sure many people reading this interview have been following you for a long time now. Who are some of the people in the WordPress community you would recommend to follow?
There are so many great people in the WordPress community, but some writers I would like to recommend are Brian Jackson, Colin Newcomer, Maddy Osman, Claire Brotherton, and Raelene Morey, to name a few.
Personal
Enough talk about work. Let's get a little personal 😉
Out of work, how do you spend your free time?
When I'm not in front of the computer working, I like spending time with my family. Walking, running, cycling, and canoeing are some other things I like to do in my free time.
Being a well known WordPress personality can be tough and you must receive a lot of emails and DMs. How do you manage to reply to all those people?
Yes, I receive a lot of emails every day, and in fact, this is my biggest dilemma. Reviewing and responding to every email is important, but it is also very time consuming, and I sometimes feel like I spend far too much time on email management. This is something I need to improve and streamline to free up time.
You must be swamped for the majority of the week. How do you take time out for family and friends?
That's right, Monday to Friday is hectic with a lot of work. On Saturdays, I work a few hours, but otherwise, it's the day that we usually meet up with friends for barbecues, go bowling, or do any other relaxing and fun stuff. Sundays I spend with the family. It could be anything from spending the day at the beach or eating out at a restaurant to having a picnic or just relaxing in our garden. I never work on Sundays.
In the end, what are some tips that you would give to people who are looking to make a career in WordPress?
From my experience, I would say that something I've learned over the years is to have patience and never give up. Things usually don't happen overnight. You need to build an online presence with your name or brand over time. I believe in three strong qualities that you need to succeed as a blogger: patience, persistence, and presence.
Thanks for having me for this interview.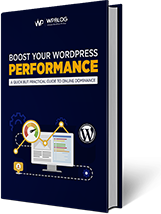 Create Faster WordPress Websites!
Free eBook on WordPress Performance right in your inbox.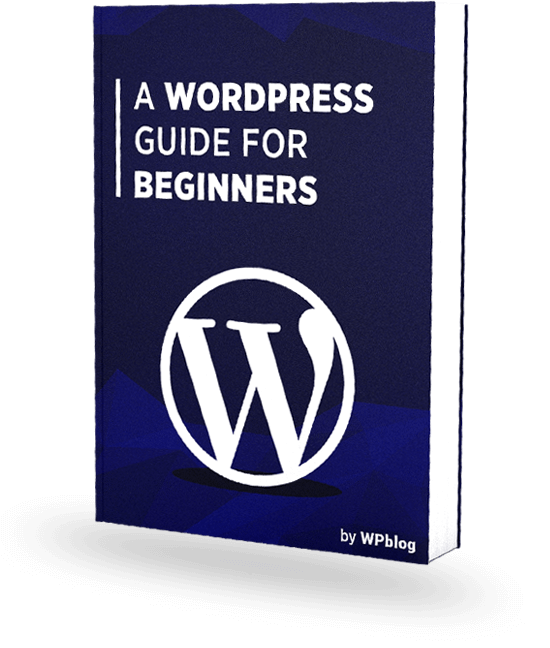 Create Faster WordPress Websites!
Free eBook on WordPress Performance right in your inbox.