Top 10 Contact Form WordPress Plugins
— May 9, 2017
•

7

Minutes Read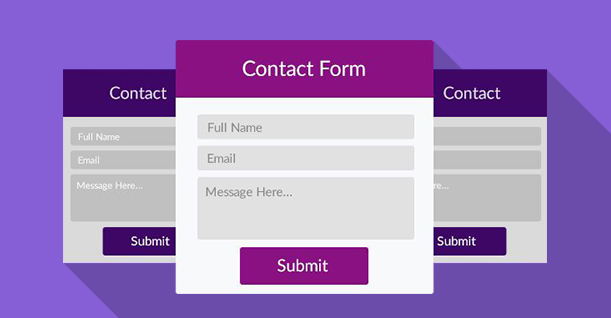 Gathering information is easy but getting the exact information you need always seems to be a difficult task. In the case of websites and blogs, If the audience could not contact you easily, there is always a chance that you might start losing a portion of your audience. In essence, you could lose direction and track of the purpose of the blog or the website.
While many people assume that live chats and phone are the dominant formats in which the readers and visitors could connect with you, the truth is that comments and emails remain a hassle-free way of contacting website administrators.
Given this fact, contact forms are a popular plugin for WordPress. Almost every blog powered by WordPress has a contact form and comment system that ensures that the visitors and readers are able to express their opinion and communicate with the writer and/or administrator. Selecting the right contact plugin could be a difficult task. I have created my list of top WordPress contact form plugins.
Gator Forms Pro

Gator Forms Pro is the easiest way to create custom WordPress contact forms. It has a drag-and-drop form editor and built-in form themes. The themes can be customized to create a unique look and feel.
The company behind it has excellent, friendly support. They'll help you whenever you have any questions or get stuck.
Features:
* Unlimited Forms and Fields
* Responsive & Mobile Ready
* Easy 4-Click Setup
* Quick-start templates
* Drag and drop form builder
* Ready-made themes that you can adjust
* Spam protection
* Excellent support
Price: The basic package is available for just 29 USD/year.
HubSpot Forms

HubSpot Forms is a free online form builder by HubSpot. The form builder lets you effortlessly create amazing forms that convert your visitors into leads. There is absolutely no need for technical expertise while creating forms for your website. You can create more than 1000 form fields for your forms. The form builder also lets you send automated emails and notification on form completion. Some amazing features of this form builder include:
It's 100% Free
Works on any platform
Drag-and-drop functionality
You can create up to 1,000 form fields using a dozen different field types
WP Forms

Launched in March 2016 and downloaded more than 160000 times already, WP Forms is a user-friendly plugin that is ideal for both beginners and professionals. The best thing is that you can create your desired contact form in minutes and then integrate the form with email. In addition to this, the plugin comes with built-in templates and the contact form could also be configured for the specific e-commerce requirements, such as order booking, complaint registration, etc.
The features of WP Forms include:
Drag and drop form creation
Mobile friendly interface
Pre-built form templates available
Instant notification feature
Integrate PayPal without coding
Entry management tab in the WP admin panel
Automatically blocks spam submission
Shortcode for embedding forms
Price: The basic package is available for USD 36/year/website.
Contact Form 7

Undoubtedly the most famous WordPress contact form plugin, Contact Form 7 offers a wide range of useful features. With over a million downloads as a testament to its performance, this plugin is powerful enough for all most all use cases. An important feature is the lightweight user interface of the plugin.
Contact Form offers:
The plugin adds a submenu Contact in the WordPress dashboard
Customizable through HTML
Easy integration with email service providers
Unlimited forms
Some add-ons
Price: FREE
Jetpack

Jetpack is a mega-plugin that is actually a collection of several very useful features. A contact form builder is an important and oft-used feature of the plugin.To prevent spam, Jetpack comes with Akismet, so spamming is automatically controlled. Another important feature is auto-reply feature that utilizes a custom reply format!.
Jetpack comes with:
Automatic custom message reply
Email integration
Customizable forms
Automatic spam control
Price: The basic features of this plugin by Automattic are FREE!
Ninja Forms

Ninja Forms comes with distinctive features like drag and drop form building and a very streamlined interface. Ninja Forms deploy two anti-spam filters to guard your website against spam comments. The plugin has already been downloaded 3.9 million times, making it a community favorite.
Some features of Ninja Forms are:
Easy integration with WordPress
One click updates
Translations in several languages
Every element of form is customizable
Price: The plugin is freemium with pricing starts from USD 29/year.
Gravity Forms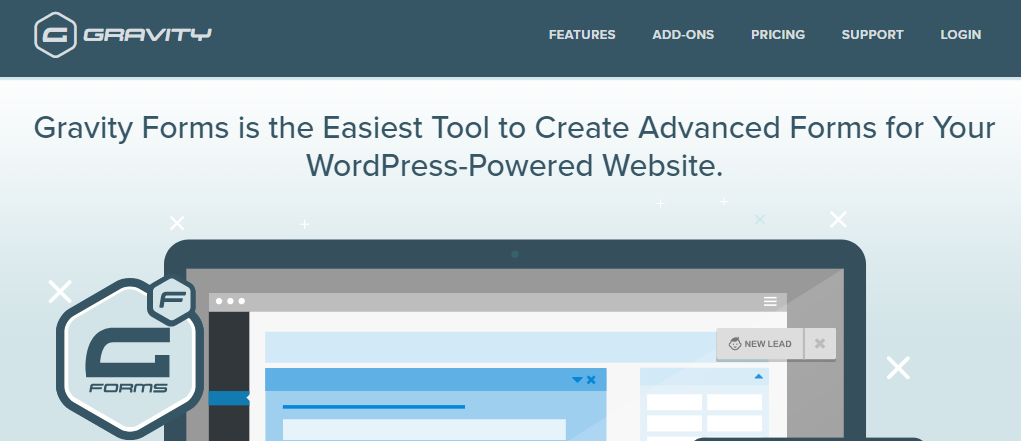 A popular plugin among WordPress users, Gravity Forms is always the choice of people who are interested in spending some bucks in exchange for a smooth-functioning plugin. Gravity Forms comes with add-ons such as drag and drop builder and custom contact form design options.
Features of Gravity Forms include:
Advanced custom form builder
Multi-page forms
Entry control
Form Scheduling
Pricing and post fields included
Price: The pricing is USD 39/year/website.
Contact Form & SMTP Plugin by PirateForms

A simple, yet elegant WordPress contact form plugin. It allows you to easily create contact form plugins for your WordPress website. With this plugin, you can always stay in touch with your visitors by collecting their information and sending emails occasionally. It is indeed a very-easy to-use WordPress contact form plugin that enables you to design user-friendly contact forms. All you need is a the short code or the WordPress contact form widget.
Some of the features are:
Fully customizable
User-friendly
You can now avoid spam using the reCaptcha
Comes with SMTP
Stores contacts in special databases
Download Contact Form & SMTP Plugin by PirateForms
Contact Form By WpDevArt

WpDevArt has yet again released a wonderful plugin, this time catering to users who are looking to collect information of their website visitors. It is quite the user-friendly plugin that makes it simple for you to create forms on your website with multiple fields. The plugin works with all the WordPress versions and is fully responsive as well. With 16 different form types, this plugin gives you a variety of options with which you can modify your contact forms.
You can also go pro with this plugin. The pro version comes with:
More than 25 nice contact form themes
Redirect feature after form submit
Auto responder functionality
Different Font styles for contact forms
Download Contact Form By WpDevArt
WordPress Contact Form Builder | Custom Contact Form

The drag and drop form editor enables you to create beautiful contact forms for your WordPress website. The plugin claims to improve your contact form usage. Since it is a drag and drop editor, it doesn't require any shortcodes making it extremely user-friendly. It has a built-in support for HTML elements like text and images so that you can have more flexibility.
You can also upgrade the plugin to a pro version and get support and other add-ons.
Download WordPress Contact Form Builder | Custom Contact Form
Constant Contact Forms

The easily customizable plugin allows you to create forms to collect all kinds of information from your WordPress website. Whether you are collecting email addresses, contact info, event sign-ups, or visitor feedback, this plugin can customize your form into anything. The plugin allows you to create forms that are clean, simple and mobile-friendly. You can also customize data fields so you can collect any type of information from your users.
Download Constant Contact Forms
Contact Form by WD – responsive drag & drop contact form builder tool

WebDorado is famous for developing amazing plugins and it has come up with yet another plugin to help you build contact forms for your WordPress website. The plugin is as simple as it gets. It is designed for users who have no programming knowledge so that they can also have simple and elegant contact forms on their website
The unlimited number of fields makes the plugin customize your contact form according to your needs. Also, the plugin doesn't malfunction despite having such large number of fields.
Download Contact Form by WD – responsive drag & drop contact form builder tool
You're Done
Congratulations, you could now select from the top five WordPress contact form plugin. While some of the plugins are free, I have also included freemium and paid plugins for people who like to pay for better quality and services. If I have missed out your favorite contact form plugin, do mention it in the comments.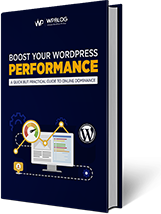 Create Faster WordPress Websites!
Free eBook on WordPress Performance right in your inbox.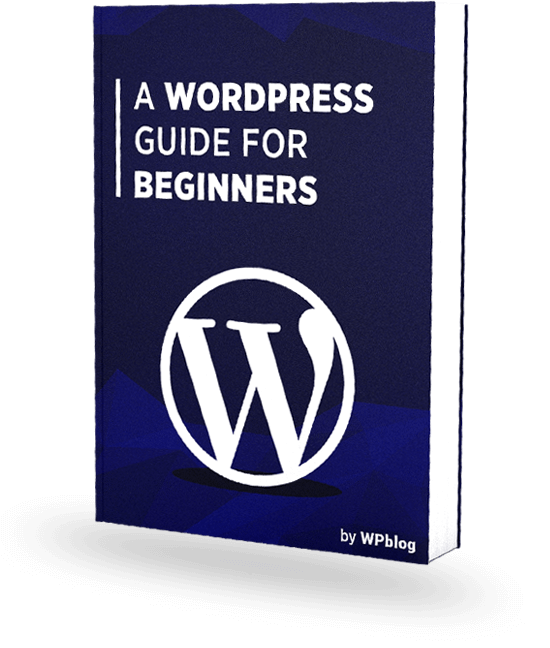 Create Faster WordPress Websites!
Free eBook on WordPress Performance right in your inbox.