Five Must-Follow WordPress User Management Guidelines for Beginners in 2019
— December 15, 2018
•

4

Minutes Read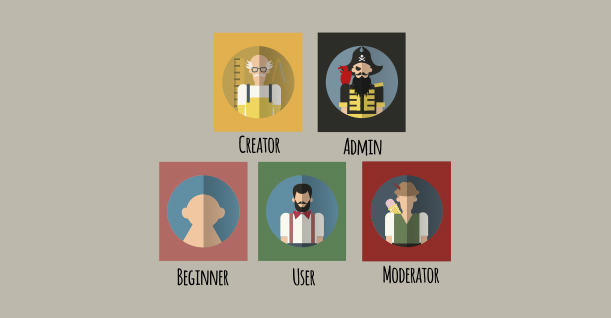 It is important to familiarize yourself with the WordPress Users Management Controls so that you can easily manage multiple users on your websites by controlling and regulating their access according to your needs.
WordPress has a very flexible user' control management system. When you create an account, you define a user with one of the five predefined roles. Depending upon that, users will have different permissions and limited access to certain levels of a website. These five user roles are:
1. Administrator
2. Editor
3. Author
4. Contributor
5. Subscriber
For example, an admin of a WordPress website can alter themes, add or remove plugins, do backups, etc. Whereas a guest contributor can only write and edit posts on that website. And we subscribers can only comment on those blog posts.
Above mentioned five are the predefined user roles that have different levels of accessibility defined by the website owner.
These are used for different cases. For example, some users will be able to do customize your website like edit themes and add plugins. While some can only write guest posts and most can only comment on blog posts.
User Management is crucial to the security of your website. Many times old employees with access to confidential data can turn rogue. It is essential you know how to control the security of your platform so to avoid any unfortunate events.
Here is Top five WordPress Users Management Guideline You should follow:
1. Utilize WordPress Contributor Role Section for Guest Authors.
When you have contributing writers for your WordPress blog, then create WordPress user accounts with contributor role for each of them.
By doing this no users can publish any content without your approval. With the contributor role option, you limit the accessibility of the guest writers on your WordPress website and if in case the contributor account gets hacked or an anonymous source, then the damage on your website would be minimal if not none. Most of the time the guest writers account gets hacked due to multiple reasons. The hackers take advantage of this to take over your website. WordPress Contributor Role is the most preferred solution for these type of situations.
2. Create a Shared Contributor Account for All Guest Writers.
When you have multiple guest writers for your website writing numerous blog posts daily, then create a single shared contributor account for them. Through this contributor account, every author can login to write on your website. The management of users becomes easier as you don't have to monitor a large number of users and their activity, but rather one common user. If you want to give credit to the writer for any specific post, then just use a footer text to mention the writer's name. In this way, the writers also get the recognition for their work and you as an owner don't have to fret a lot over maintaining many individual accounts.
Maintaining your website will become less problematic with this solution.
3. Delete Unused/Inactive WordPress users
As a website owner, you may create many accounts for different users for numerous purposes. There might be an account for the developer, one for the designer, and one for the author. After some time it may happen that the designer left and the account is no longer in use. Delete that account. If not deleted, then the designer or if his account is hacked then anyone with the access can still log in. Also, the fewer users you have, the easier it will be to manage the account. It is preferred to keep a track of all the accounts on the website so that when you not needed, you can delete it straight away.
4. Use WordPress User Roles to Improve Security
As a website owner when you are creating users, give the least possible privileges. For example, you don't need to give a guest writer who writes about health, the privilege of an editor who can add new categories for blog posts. In the same manner, you don't give the editor the privilege of an administrator who can also add plugins and change themes. If you have WordPress users who have no major roles on your website then change their roles to No Role for this site. They can still log in to their account but won't be able to do anything or make any changes.
5. Use Plugins to Manage and Track Users accounts
There are plugins developed specifically for managing different user accounts on the WordPress website. Plugins like WordPress audit trail keeps a track of all the changes happening on your website. There are both free and premium plugins for users account management. Free plugins like Adminimize and Members help you to restrict access to guest users. You can configure the settings and every functionality takes place at the backend. WordPress audit trail keeps an audit log of all the changes happening on your website. It keeps information such as:
1. Which, when and from where users logged in to your WordPress website?
2. Keeping a record of all the content changes and the WordPress settings.
3. Keeping a record of WordPress user profile changes like change in email addresses and passwords.
Final Word
These are the five must follow guidelines that you should always keep in mind when managing a WordPress website. It is not a difficult task to manage a website which is very popular and has multiple user accounts. Limit the accessibility to the users according to the needs and make use of different plugins to make your task easy and to keep a record of every change that you are making on your website.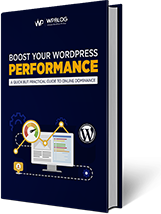 Create Faster WordPress Websites!
Free eBook on WordPress Performance right in your inbox.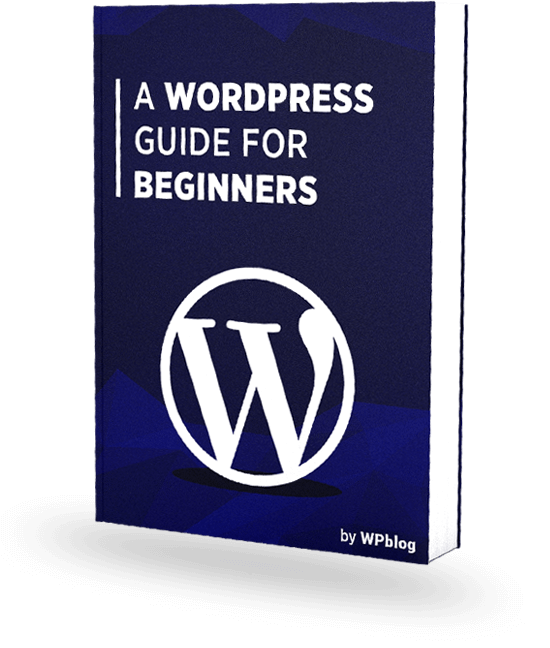 Create Faster WordPress Websites!
Free eBook on WordPress Performance right in your inbox.