3dcart Review: The All-In-One eCommerce Solution
— February 11, 2020
•

5

Minutes Read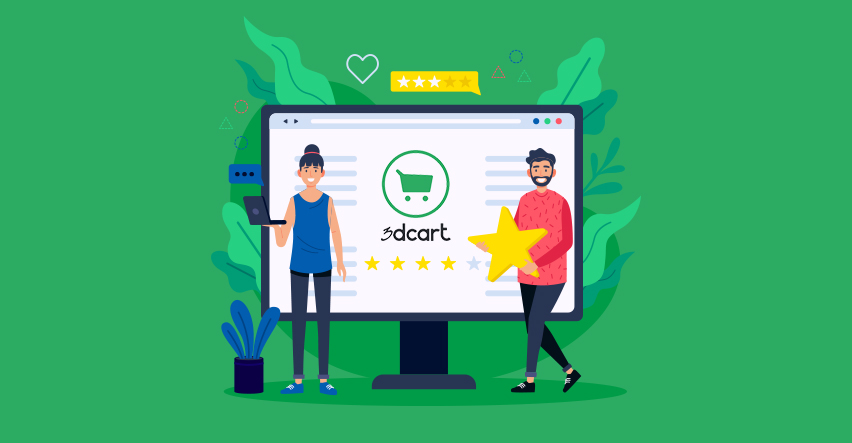 Deciding on ecommerce software for your WordPress site can be overwhelming.
From open-source software to hosted SaaS platforms, there are plenty of options to choose from, and each eCommerce solution comes with its unique benefits. So what makes 3dcart different? And how is it an all-in-one ecommerce solution?
Let's take an in-depth look into 3dcart, which is widely considered to be one of the most feature-packed eCommerce platforms on the market, to see if it's worthy of integrating with your WordPress website.
What Is 3dcart?
Founded in 1997 by CEO Gonzalo Gil, 3dcart was created with the goal of streamlining everything an online merchant would need to build and run an online store into a single, comprehensive solution. It's an all-in-one SaaS hosted eCommerce platform that provides merchants with a long list of features, tools, and integrations to make selling online easier.
Today, 3dcart hosts over 20,000 online stores and regularly updates its software to offer the newest eCommerce tools to merchants.
What Does 3dcart Offer?
There are plenty of useful features that 3dcart offers to make your ecommerce journey worth it.
Shopping Cart Software
Arguably, the most important set of features for the purposes of online selling that 3dcart offers is its shopping cart software.
3dcart gives you total freedom when it comes to creating a custom shopping cart that works both for your website and your customers. Merchants can view, edit, and save carts in addition to enabling either customer accounts or guest checkout. Checkout pages can be customized to be either one-page or three pages – whichever works better for your specific business.
You can also enable real-time shipping rates and set custom shipping types, like free shipping on your online store. Sales tax is easy to set-up with 3dcart's interface, making it simple for your online business to be tax compliant while also being PCI compliant. There's also marketing, SEO, and abandoned cart recovery tools built into 3dcart, helping you capture more customers and boost your overall conversion rates.
Embedding Options
For integration into your WordPress site, 3dcart offers an HTML buy button that can be added anywhere on your website as a widget.
The Buy Button can display a product's pricing, stock level, options, and more. Users can click the button and go directly to your custom storefront and checkout, which makes selling directly from your website quick and easy. Adding a Buy Now Button is possible on any website that accepts HTML code, making the possibilities endless for how you integrate ecommerce into your website.
3dcart also offers a front-end API that allows for another method of adding eCommerce functionality to your website. By adding the REST API to your website's code, you'll be able to add products, a shopping cart, product categories and more directly to your existing site.
Since your 3dcart plan includes its own domain name and a secured storefront, you also have the option of adding a link to your existing WordPress site that directs to your 3dcart site.
To make this integration seamless, you can edit your storefront's design to look cohesive with your existing website's design – so, let's get into store design features.
Online Store Design
With 3dcart, you have total control over designing your website's storefront, product pages, category pages, and checkout.
With 3dcart's advanced Core Templating Engine, you can get the exact store design you want that seamlessly matches your current website's look and feel. Using a Drag n' Drop HTML editor and modular design code, it's easy to make large visual edits and more advanced code edits.
All store templates are designed to be responsive and fast-loading, thanks to Google AMP and AJAX implementation.
Payment Gateways
The software gives merchants access to a long list of more than 160 payment gateways and checkout options, including solutions for accepting credit cards, eChecks, digital wallets, ACH payments, and more. Some major options that 3dcart supports are:
Square
PayPal
Stripe
Klarna
EVO Payments
Elavon
Authorize.Net
Persolvent
3dcart is a popular option for businesses that need support for high-risk merchant accounts and international accounts because their long list of accepted payment gateways includes options for those industries.
Pricing
3dcart offers a variety of paid plans. You can choose the plan depending on how large your business is and how many features you need. To start out, you can sign up for a free 15-day trial to get an initial feel of the admin and begin setting up your storefront.
The least expensive plan available is their Dropshipping plan, which is $9.99/month and comes with all the basic features you'd need to run a drop-ship online store.
If you'd like to do more than drop-ship, their Startup store plan costs $19/month and comes with 1 staff user, 2 email accounts and includes access to over 160 payment gateways.
For more advanced features and more staff users & email accounts, you can upgrade to a Basic store plan at $29/month or a Plus store plan at $79/month.
If your business is already too big and you need up to 15 staff users and 30 email accounts, then you'll want to look into the Pro store plan at $229/month.
Enterprise store pricing plans are also available and can be discussed with 3dcart sales.
Integrations
You can integrate 3dcart with hundreds of apps and services to add functionality to your website's eCommerce site.
Let's run through a few of the most popular integrations you might consider adding:
Accounting Software:
QuickBooks
Xero
FreshBooks
eBridge Connections
CRM Software:
ReadyCloud
HubSpot
LiveAgent
Engagebay
Marketing Tools:
MailChimp
Drip
Rejoiner
Constant Contact
Support
Because 3dcart is a hosted SaaS solution, they're able to offer a dedicated technical support and customer service team to merchants. Their technical support is available 24/7/365 (including holidays) via phone, live chat, email, and ticket submission.
If you'd like to troubleshoot any issues yourself, 3dcart has also compiled an expansive self-serve knowledge base filled with articles for seemingly any problem you may encounter.
How does 3dcart compare to WooCommerce?
It's no secret that WooCommerce is the most popular choice for WordPress sites that want to add eCommerce functionality. There's a lot of reasons why this is the case: WooCommerce is free, easily customizable, fully integrated, and supported by an exhaustive list of additional plugins.
But, there are several reasons why 3dcart may be a better fit for your website as your chosen eCommerce solution.
First, the obvious difference between 3dcart and WooCommerce is that the former is a paid hosted SaaS solution while the latter is a free WordPress plugin.
But the paid service, 3dcart, may be worth it because of the sheer number of built-in features that it comes with – features that you may be paying extra for with added plugins in WooCommerce. This may end up saving you money in the long run, since you'll have all of the features you need already combined into one monthly plan, rather than spread across multiple premium WordPress plugins.
Second, WooCommerce being an open-source plugin for WordPress means there isn't a dedicated technical support team that can help you troubleshoot and solve any problems your site may run into with the integration. 3dcart, on the other hand, offers extensive round-the-clock support from a team of experts well-versed in the software.
Final Thoughts
If you're looking for a powerful solution for adding eCommerce functionality to your WordPress site, then 3dcart is a comprehensive and streamlined option. It's packed to the brim with useful features that are all available out-of-the-box, without any extra plugin installs required. 3dcart is also supported by an easy-to-use backend and dedicated support team, available any time that you need it.
We definitely recommend their eCommerce platform to any WordPress webmaster that's looking for an all-in-one solution.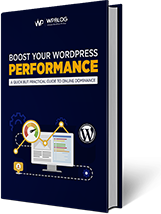 Create Faster WordPress Websites!
Free eBook on WordPress Performance right in your inbox.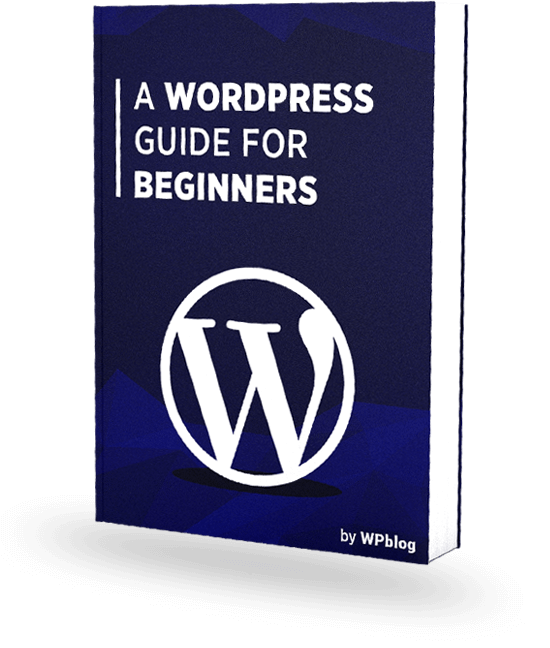 Create Faster WordPress Websites!
Free eBook on WordPress Performance right in your inbox.