29 Best Event WordPress Themes in 2020
— January 5, 2020
•

15

Minutes Read
If you want your event to get more reach and visibility, creating a dedicated website is the best option. WordPress offers a range of event themes that will help you create a stunning event website. These WordPress themes make it easier for you to publish your content and let people register for your event.
The right WordPress event theme allows you to manage your registration effectively through either a theme-based registration form or using a third party tool. In addition, the theme also provides complete details about the event including signup and venue details.
Finding the perfect theme can be a hassle simply because of the huge number of themes by developers of all reputation. To help my readers, I decided to list the best 2020 WordPress events themes that are ideal for conferences, workshops, meetups, and festivals.
Why Should You Use Event Themes
Using WordPress event themes has a lot of advantages. One of the main reasons is that it is very customizable and has a lot of other benefits also. One of the main features of using WordPress is the ability to use themes that have separate classes within themselves.
In order to make your WordPress powered website more attractive, we use WordPress events themes designed for specific purposes and this is one of the reasons that we focused on event themes.
Now the big question about why you should be using WordPress event themes is simple, they are one of the most attractive types of themes for WordPress. One of the key reasons for this is that they have an immediate call to action on them and are centrally situated which ends up giving users a more seamless and a more direct approach towards making contact.
Giving users a better sign up process increases the chances of making sales and promoting subscriptions since event themes are usually used for websites that provide information of some sort. Most websites that are running on the WordPress platform have WordPress event themes installed with the call to action situated centrally.
Another great reason for using event themes is that you have fewer chances of seeing your visitors being distracted by other elements such as content blocks and galleries that might distract users away from the signup process.
This is true when creating a website that requires the attention of the visitor in terms of understanding whatever knowledge is being provided and initiating a signup process of making a subscription. This helps build anticipation and more brand recall as well. Websites with event themes are known to work better than other kinds of themes that are less focused on function and more focused on form.
The elements of a good WordPress event template includes an appealing design that focuses on making things like navigation easier and less intrusive in terms of giving information. Here's the list of 29 themes for event websites that we've compiled.
1. Eventco
Eventco is an absolute treat for anyone who's looking for a WordPress event theme. The event theme is extremely purpose-oriented and beautifully designed so that it's perfect for any event. Arrange meetups, workshops, conferences, seminars and much more in your event website. The theme comes with some amazing perks such as the awesome menu builder, WP Mega Menu and pro version of WP Page Builder. Use the drag and drop page builder along with 30+ addons to personalize your event website.
The theme comes with a whopping 7 home variations catered for various events. Eventco allows you to include some awesome functions to your event website. Use event countdowns, speaker list, schedule tab, sponsor list, etc. to take your user experience up a notch. The theme is WooCommerce ready so that you can even sell tickets of your events. Get the best response for your events using this SEO-friendly responsive theme for all your events.
2. Conference Pro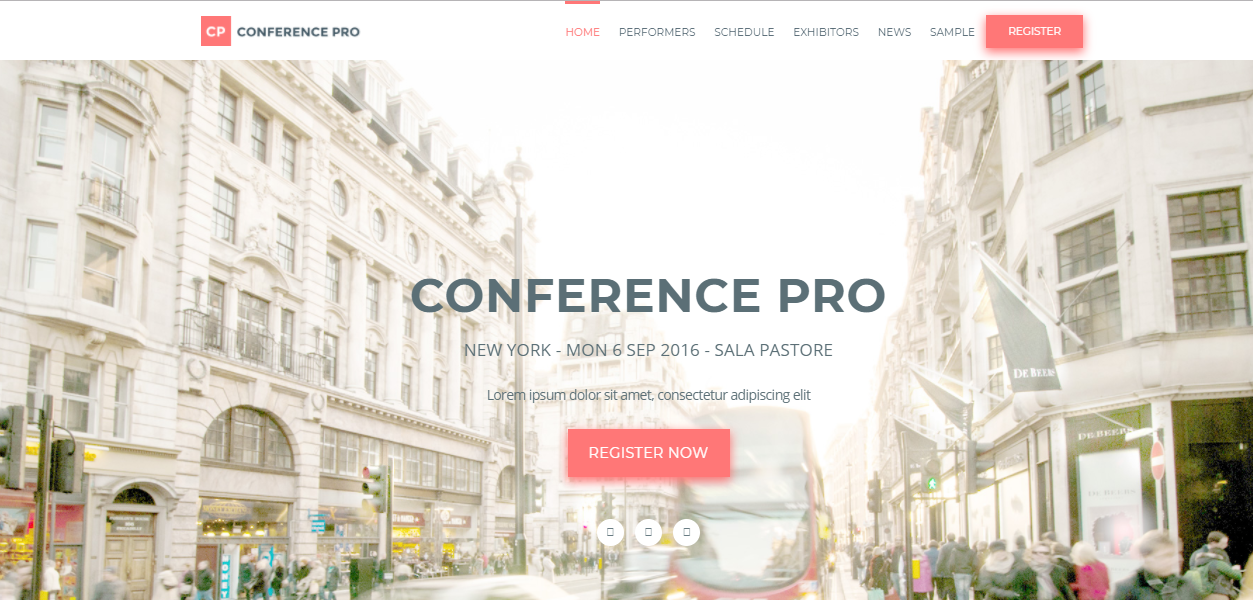 Conference Pro is one of the best WordPress conference themes that is perfect for promoting a conference event. The homepage draw focus on the most important features of your conference. The theme also features a countdown timer to the date and time of your conference.
The agenda module lets you add more details about your event that are also visible on the homepage. The social media integration helps visitors see who else is attending your event. Building an event website with Conference Pro is very easy. The integrated builder tool allows you to rearrange the modules on your website with ease.
3. Fudge 2.0
With a modern and attractive design, this WordPress event theme is suitable for all kinds of events. The theme allows you to promote your event in a systematic manner. It has a prominent image block on the homepage that showcases your event to all visitors.
The theme also offers profile pages for your speakers. In addition, the theme features separate landing pages that could be used for promoting individual events of the conference. A schedule of the event is prominently displayed on the website and visitors can plan their visit to your event by using filters like location and room number.
4. Eventum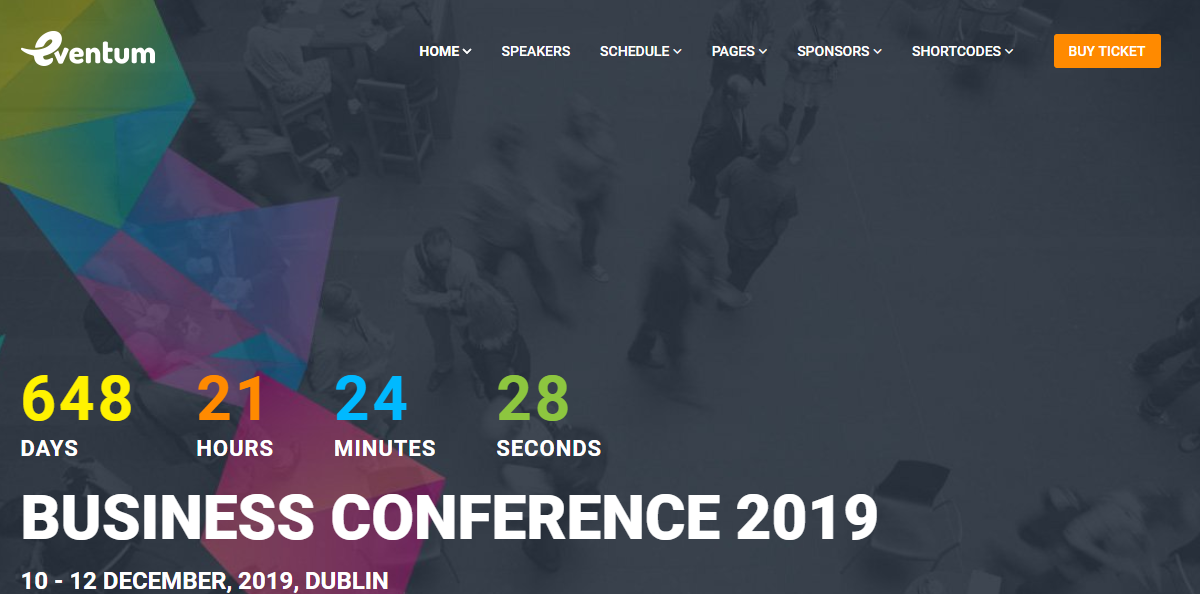 Eventum is ideal for creating websites for events of all sizes from small meetups to huge corporate conferences. If you want to promote your event in style, Eventum is the theme for you. With five built-in homepage demos, users have a range of options when deciding how their homepage should look. You can quickly change from one design to another within a few clicks.
The theme also includes Visual Composer, that allows users to easily build the websites through simple drag-and-drop functionality. The theme also manages tickets, highlights sponsors, and presents speakers.
5. Attitude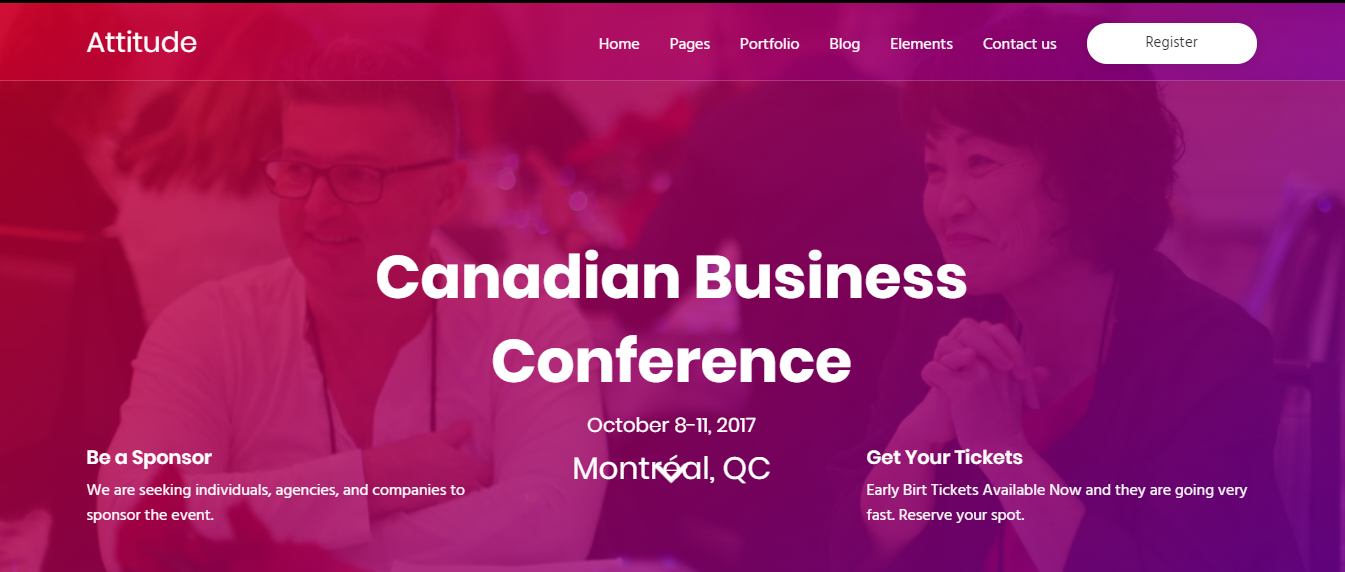 Attitude is a dynamic, multi purpose WordPress theme for creating modern websites. With the Visual Composer, users can take control of the design of their website and drag-and-drop design elements to create the ultimate event website.
The theme comes with different demos that cater to various events like conferences, creative agency, and nonprofits. The theme is designed to load fast and improve the overall performance of your website.
The design is extremely responsive and your website will look awesome on any screen size. The theme also includes a child theme that allows you to set up a custom design with ease.
6. Event

The WordPress theme is designed exclusively for conferences, festivals, meetups, and exhibitions. With a bundle of awesome features like speaker landing pages, event schedule, and news section, Event is the best theme for building exciting event focused websites.It features a one page setup allowing you to feature all your information on a single page.
The theme is multilingual which lets you promote your event to a wide audience in different countries. The code powering the theme is extremely clean making it fast and SEO optimized.
7. MESH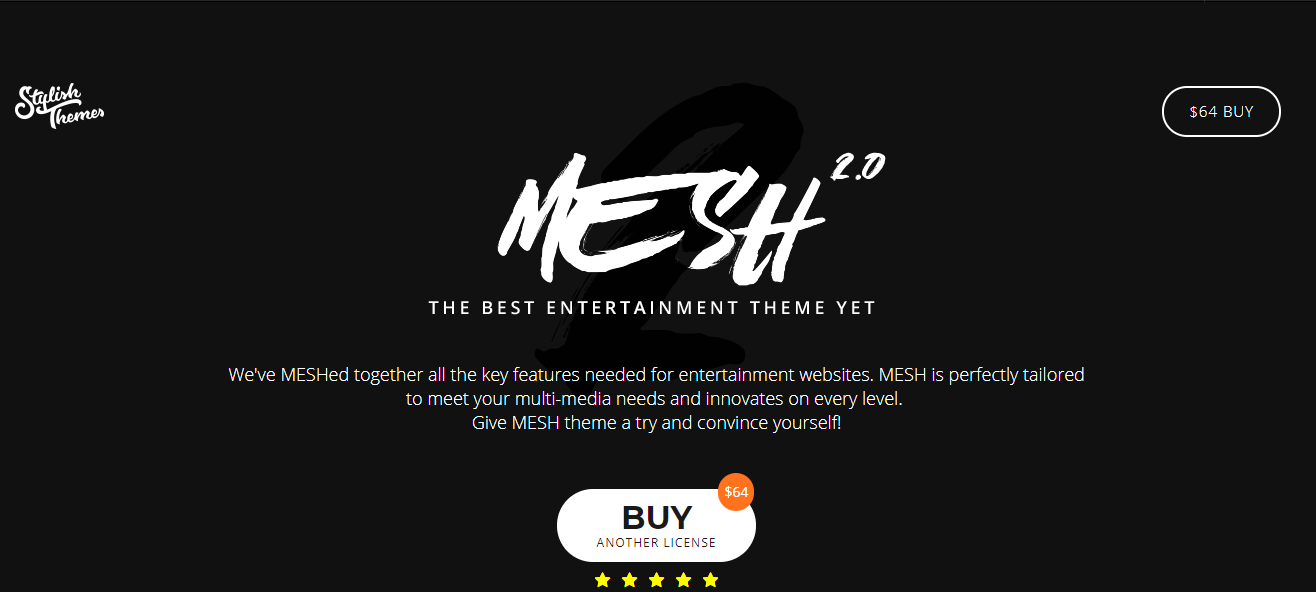 Organizing an event is a tough task. Back in the days, we used to send out flyer designs and pamphlets, but now themes like MESH allows us to promote the event online to a very broad audience. MESH is designed to give your event website a fresh look.
The theme has built-in social media support that creates a network of people with whom you can share additional information about the event. With a single click, you can share pictures, songs, and other media. The countdown timer is used to build hype for your event. You can create a buzz around your event that attracts more and more visitors.
8. Khore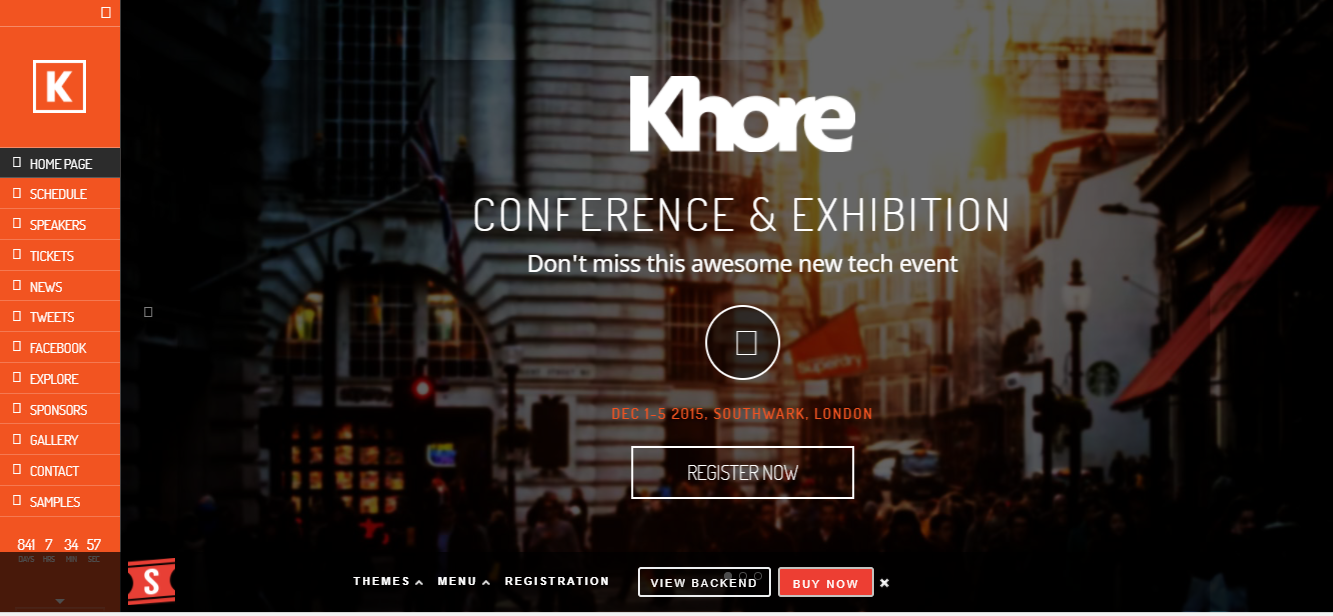 Another product from ShowThemes, Khore is an amazing WordPress event theme for creating websites for events of all sorts. The theme lets your website stand out from your competitors. The sidebar keeps your visitor on your website for longer and lets them explore your event site.
The event composer tools lets you control what kind of content stays on your website and where. The theme also lets third party tools integrate seamlessly on your website. As the theme is responsive, your content will be highly readable on all screen sizes.
9. The Keynote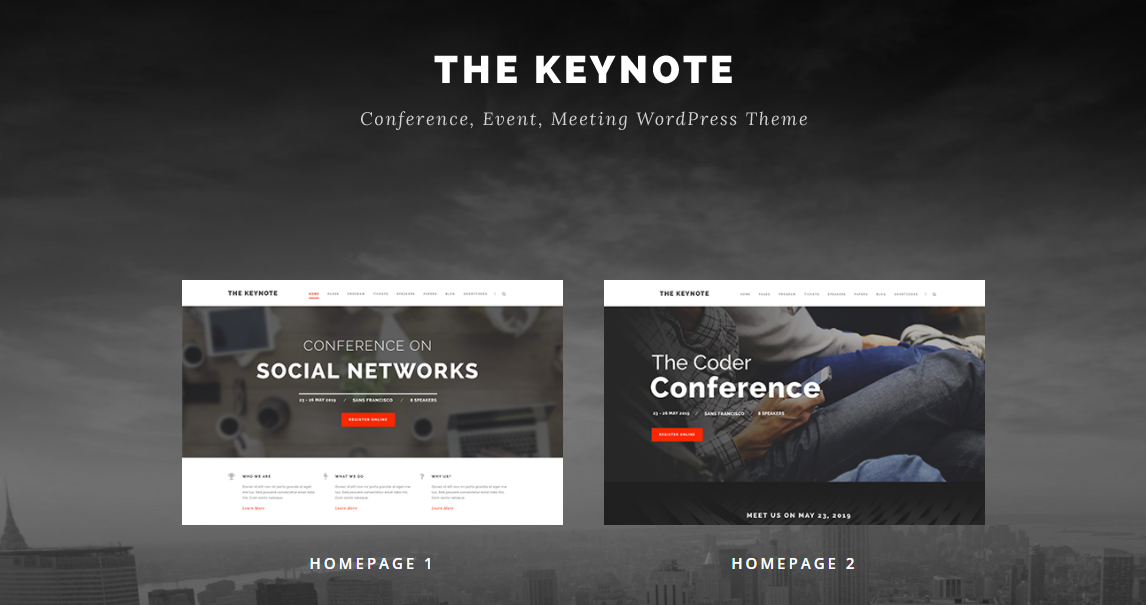 The homepage slider is the selling point for this theme. You can use full-width images or videos to capture the attention of your visitors. The theme is used to create a website for conferences, events, and exhibitions.
The theme allows users to include various widgets on the website that will let you post the schedule of your event, speaker profiles, and also a Google Map highlighting the exact location of your event.
10. Uncode

Uncode is a highly functional WordPress event theme designed to create a professional website for your event. With over 30 demos, users have more than enough options to get started with building their event website.
The theme integrates with popular newsletter applications such as MailChimp so that you can keep your visitors updated about your event. The theme also includes a gallery option where you can post pictures of your event and share it with others as well.
11. Incubator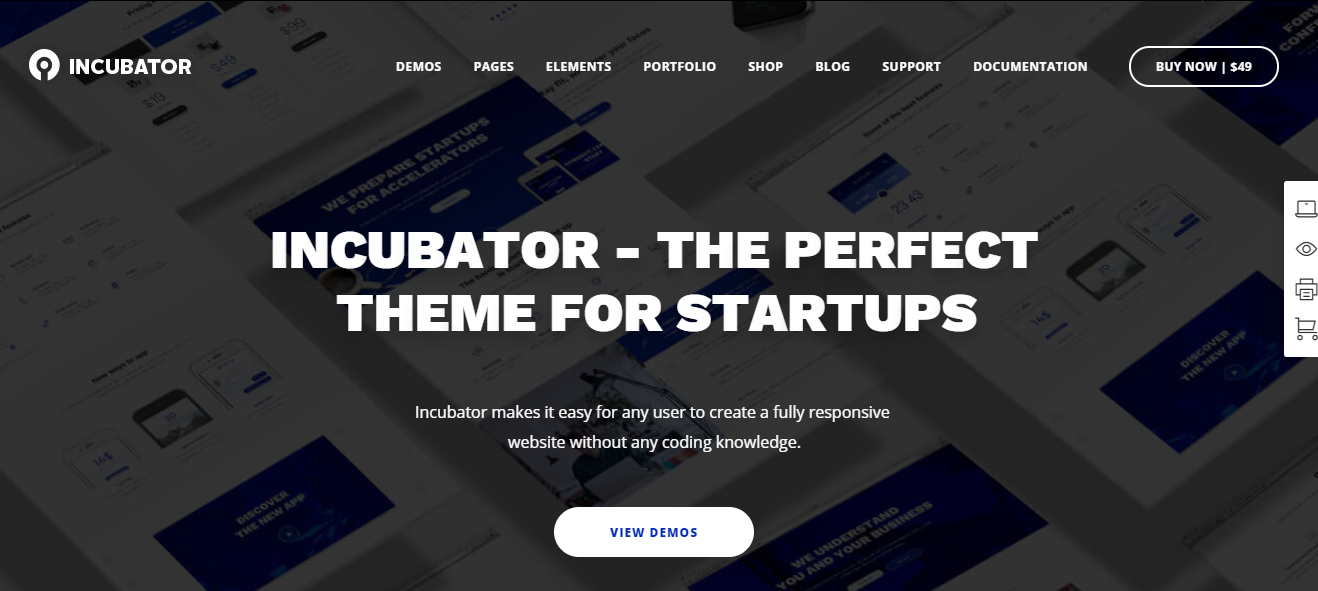 A dedicated WordPress event theme with four different demo templates, Incubator makes your event website stand out from the rest. All the four templates are completely unique and cater to entirely different types of events and architecture.
The dedicated business event demo template makes this theme very attractive for people who want to setup a conference website with a professional look. The theme provides a platform where you can build an event website, motivate the users, and send newsletters without going into writing code.
12. VegaDays – Vegetarian Food Festival or Event WordPress Theme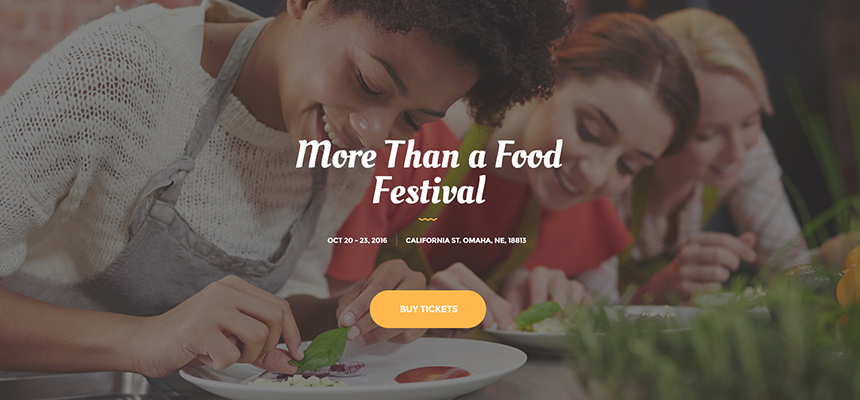 VegaDays is a Premium WordPress Event Theme that is characterized by the modern and functional design, suitable exactly for vegetarian, street or any other food Festival. The Theme is bundled with a number of customizable features.
VegaDays is an ideal solution for different street food, beer festivals and fair weekends promotion. Providing all the necessary information about available or upcoming events, information about guests, organic market products, and vegetarian news.
The theme includes a lot of cool plugins, such as Revolution Slider, Essential Grid, Booking Calendar, PO Composer, WPBakery Page Builder. It is WooCommerce ready as well, thus you'll be able not only to create the layout you need but to launch an online shop for selling vegetarian and healthy products.
13. EventBuilder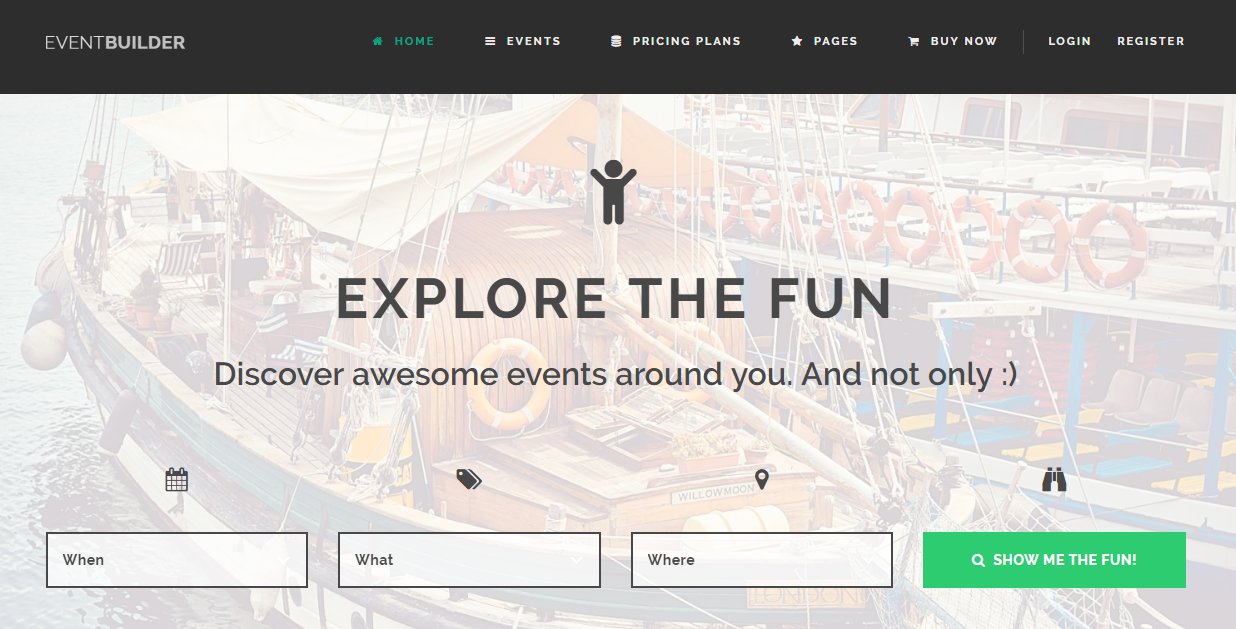 EventBuilder is a responsive WordPress event theme that lets users build their own events portal where they can share information related to their event. Users can also sell tickets and receive payments through PayPal or Credit Cards.
The theme also feature a Google map where users can display the location to the event so it is easier to find. The pricing page allows users to display prices of their tickets along with the option to buy.
14. Tyler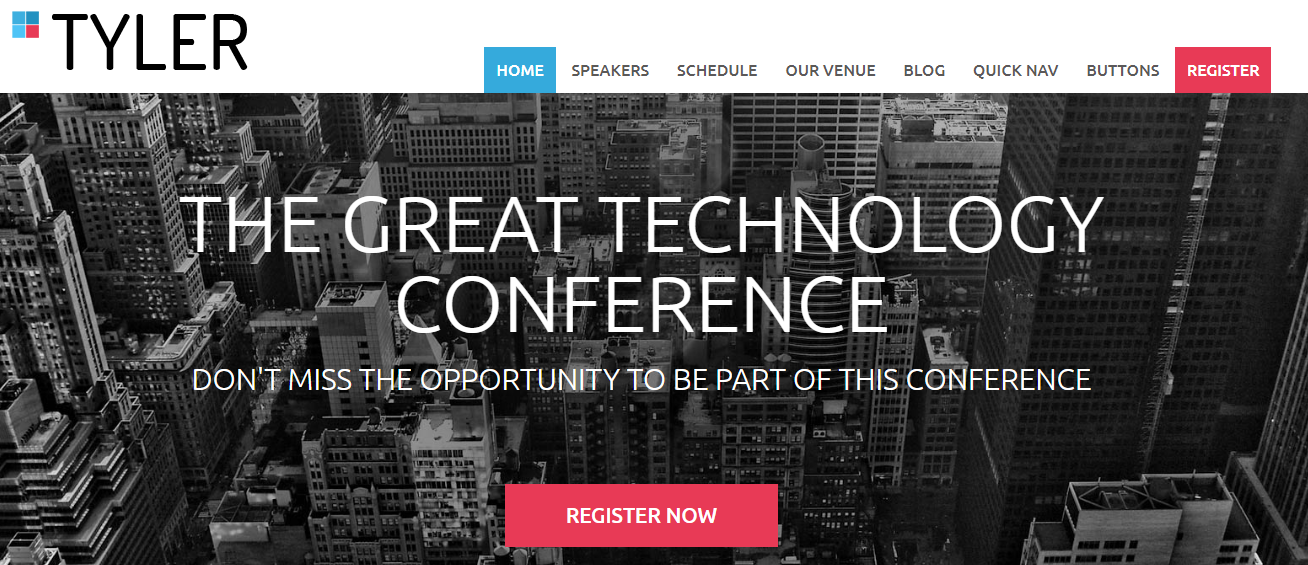 Tyler is an ideal WordPress event theme for conferences and exhibitions. The theme comes with 15 color combinations and a clean design so that you can design your website in an uncluttered fashion. The clean design improves user experience and usability of your event website.
Tyler also lets you schedule your future events along with all the details including location, date, time, speakers and more.
15. Gather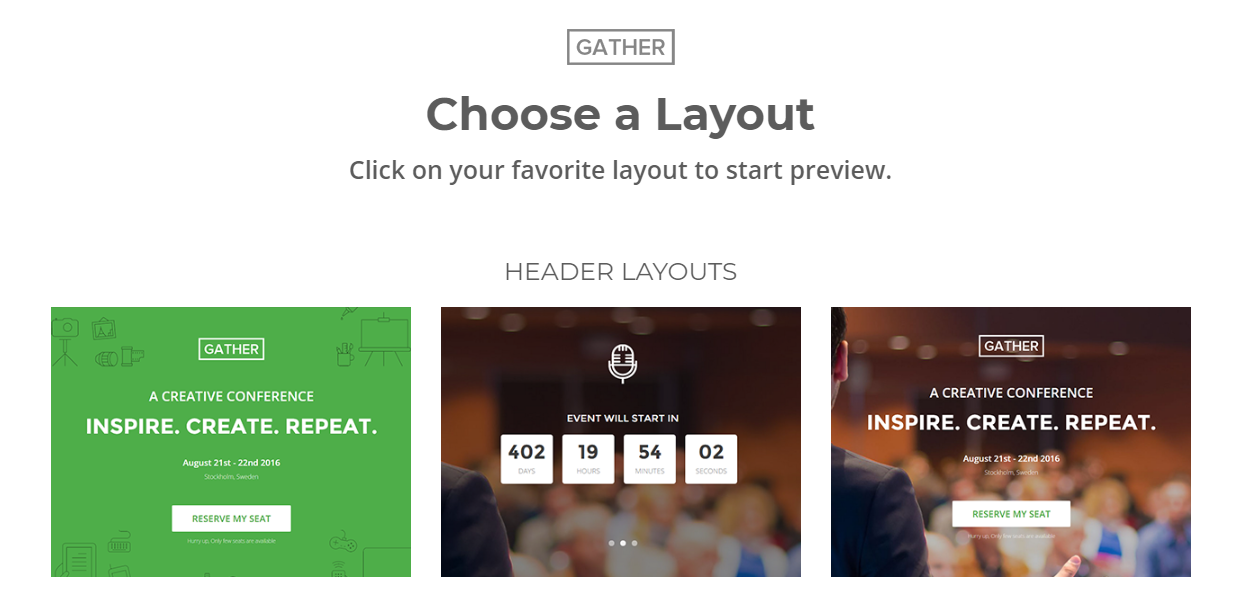 Gather is an event and conference WordPress theme that lets you create amazing landing pages for your event. The theme is highly responsive and will display your event information amazingly on all devices.
Gather is also compatible with Eventbrite Ticket Information through which you can display ticketing information of your event. You can also send emails to your attendees about any update of your event through MailChimp.
16. Eventr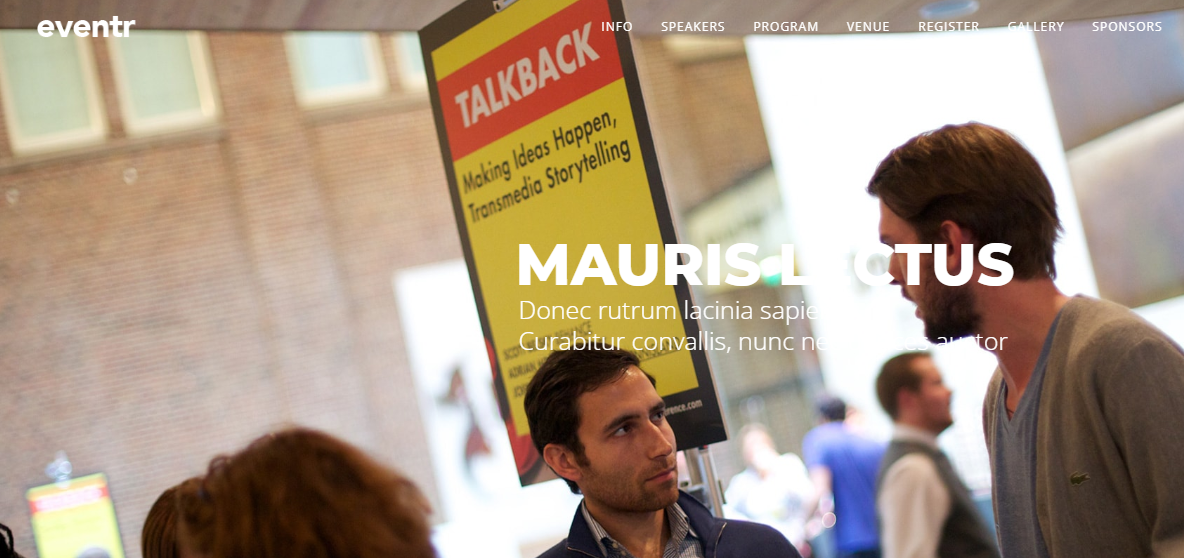 Eventr is a one page Event WordPress theme for event and workshops. The theme has a fully responsive layout that adjusts your content perfectly to any screen size. Powerful theme options lets you take control of your website's design elements.
Eventr also has premium support that resolves your issues quickly. The theme also has more than 600 Google Fonts and unlimited color choice.
17. Eventica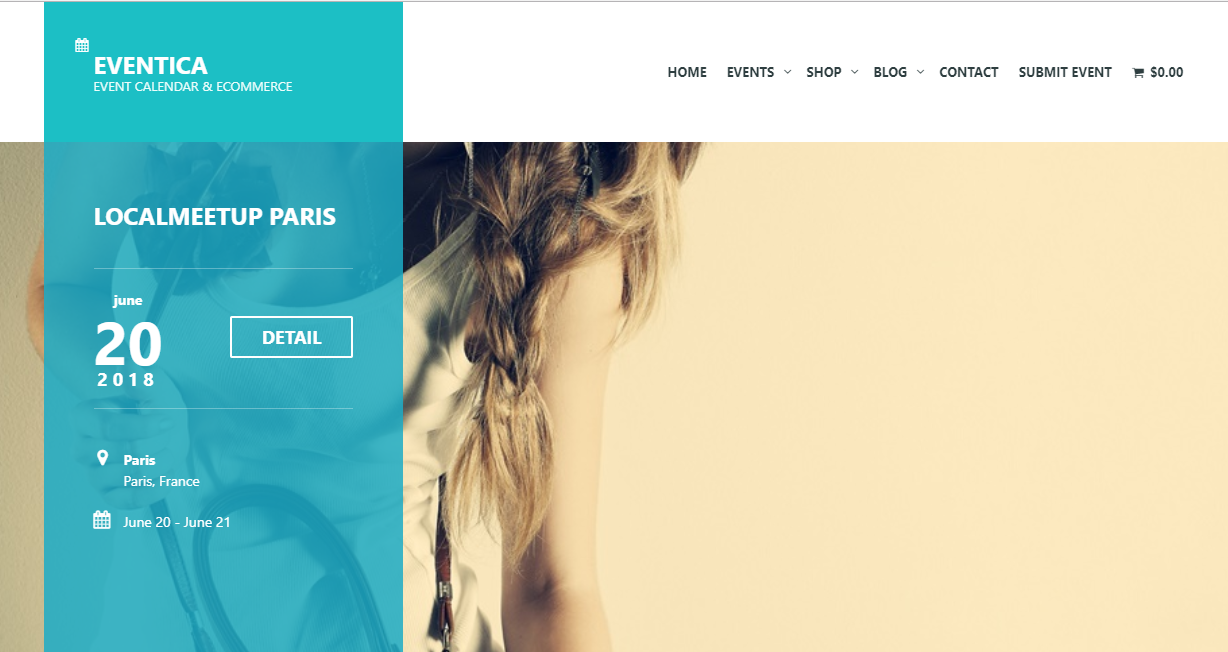 Eventica is an event calendar WordPress theme. The WooCommerce compatibility lets you put your tickets for sale on your website. The theme is also translation ready which means visitors coming from various parts of the world can read information about your content.
18. Mondree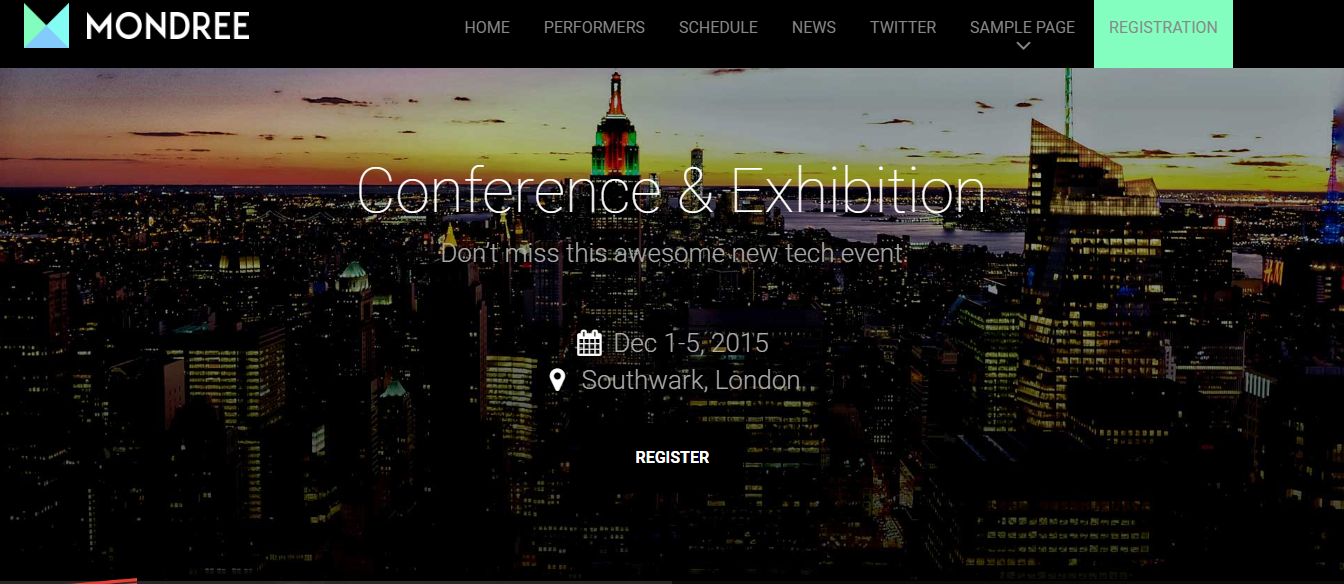 Mondree is branded as the most powerful WordPress event theme ever made by Showthemes. The theme includes a flexible event composer that lets you customize your event details, and landing page.
Mondree comes with some exciting features including a countdown timer that can be displayed on the website. Social media buttons can also be displayed so that your event is sharable on different social channels.
19. Vertoh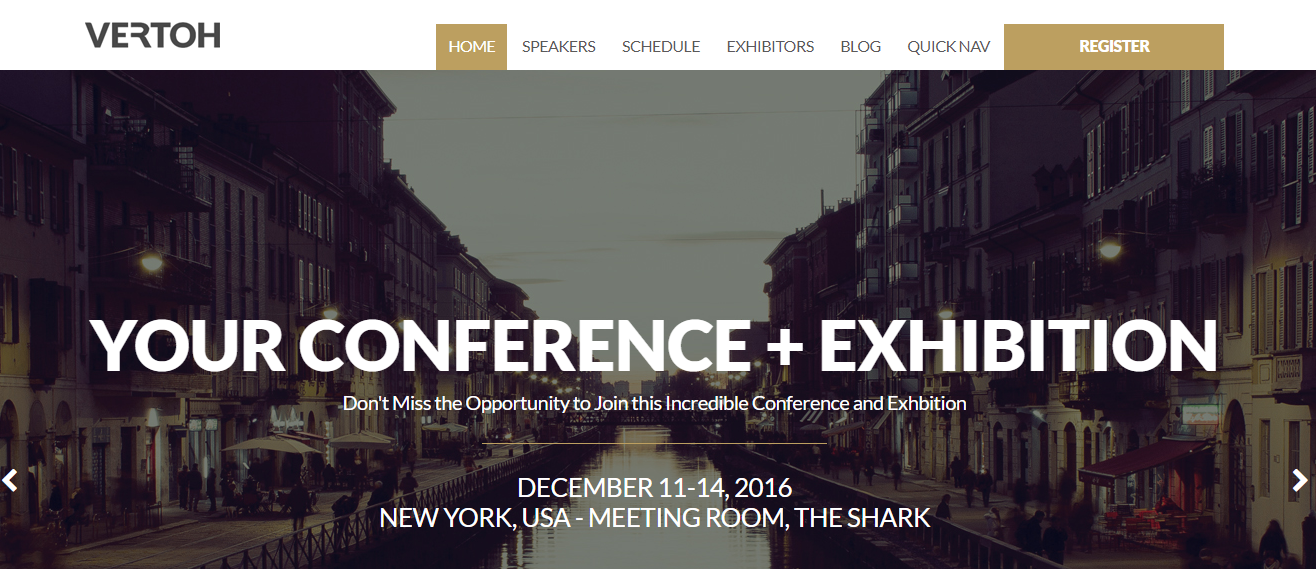 Vertoh is another WordPress event theme from the house of Showthemes. The theme is a combination of modern design and advanced event features. The design is such that it entices customers to buy tickets of your events.
Vertoh also lets you embed videos in your header to make your website more interactive. The theme has 15 different color combinations and comes with the advanced event management system.
20. Eventerra
Eventrra comes with a Visual Composer Page Builder that lets you create an event website from scratch with drag and drop functionalities. The theme also offers a one click demo content import along with unlimited colors.
Eventrra is also compatible with WooCommerce, Tickera, Slider Revolution, and WPML, making it highly functional.
21. OpenEvent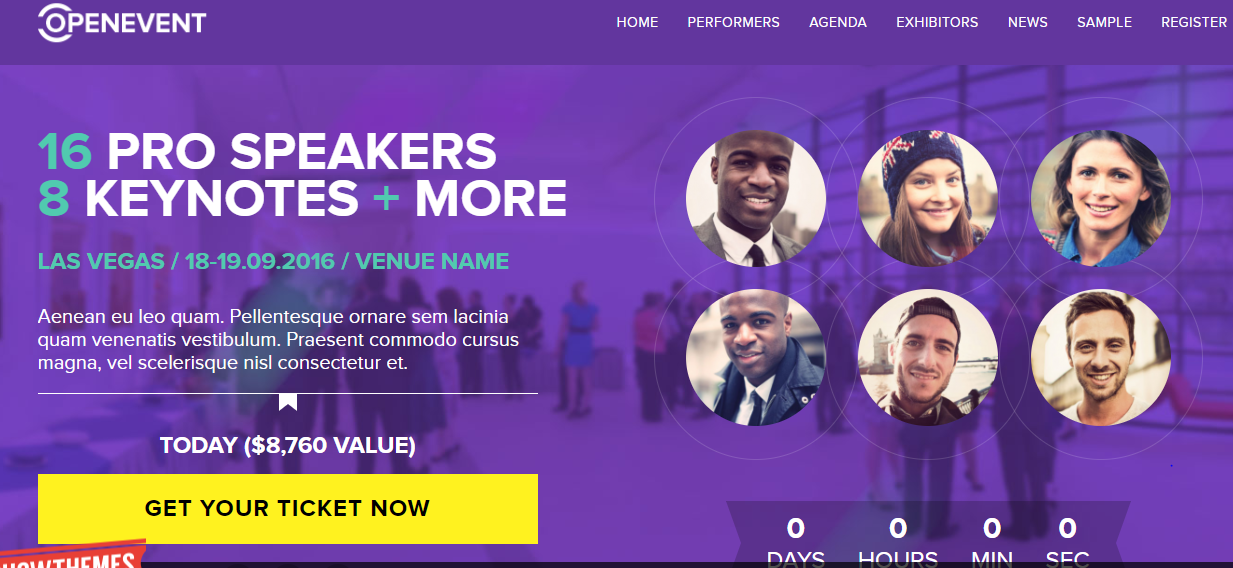 OpenEvent is a WordPress event theme that comes with a powerful front end editor through which you can customize how your event website looks. The theme includes flexible headers in which you can show your speakers and also a video to attract people to your event.
OpenEvent offers a one click Facebook and Eventbrite import and a powerful event scheduler.
22. Theater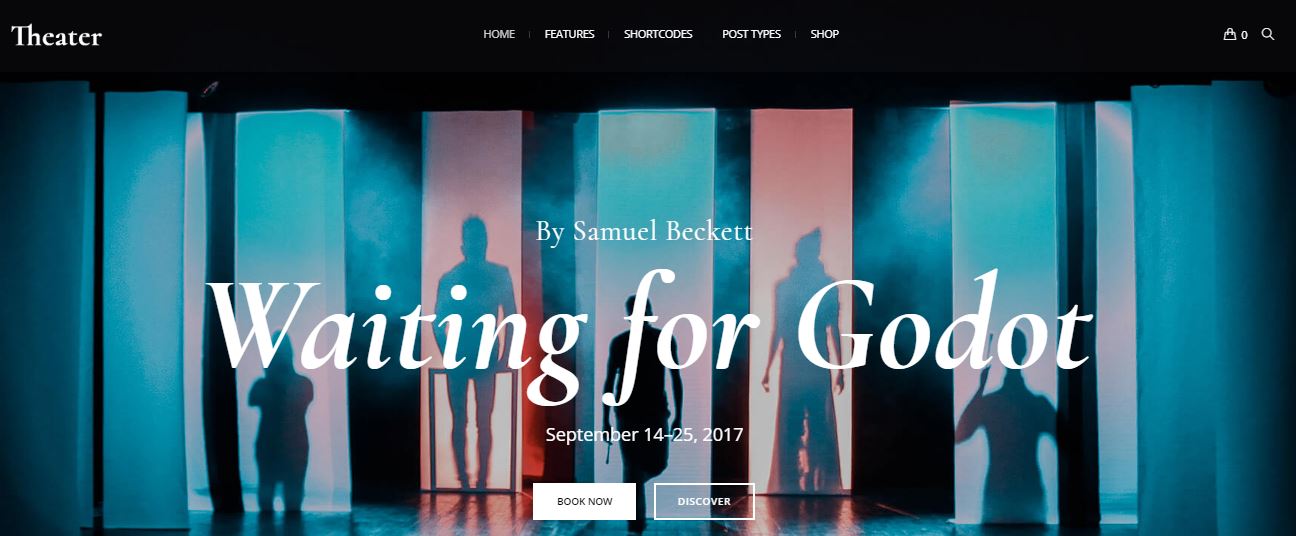 This is a WordPress event theme that tends to bring occasion to your WordPress powered website. Ever saw any operas or theaters? This is the WordPress event theme that remains synonymous with its name and is a great event management WordPress theme overall because it gives the class of classic attraction to your website and helps you to manage your event.
The theme takes simplicity as its main tool to promote whatever event or information you want to be present on your website with easy to read layouts and immediate call to action with calendar functionality. If you have a blog or want to sell tickets to an occasion, this is the best option for you.
You can also showcase important aspects of an event that is about to take place and the important celebrities giving them center stage on not only the event like a concert but also on this theme.
23. Event Champ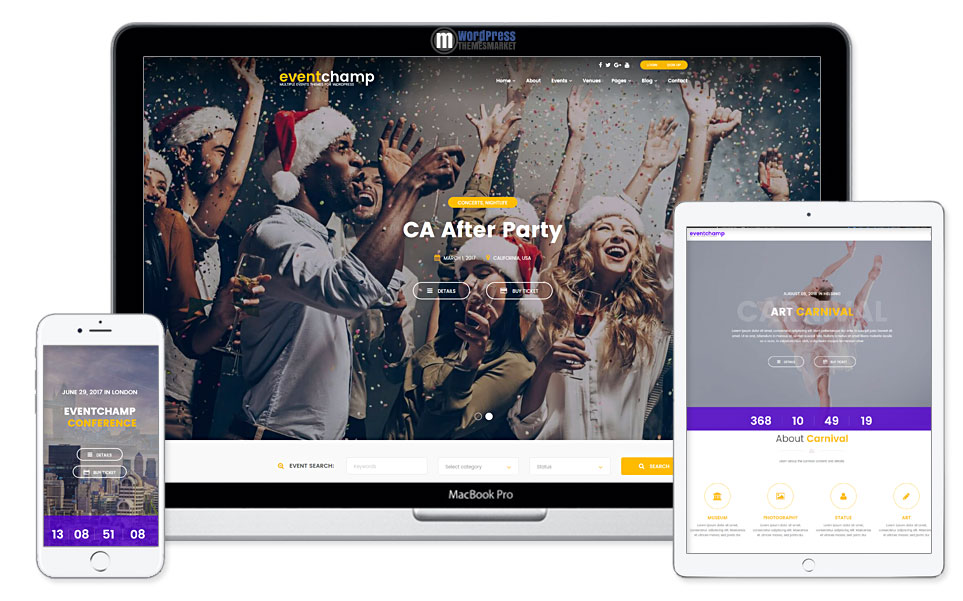 Released for sale earlier this month (at time of writing) Event Champ comes with so many features and add-ons that it's not possible to list them here. Its event finder is great for any multi-event website, allowing for category, keyword, location-based (and so on) filtering for whatever event you can dream of. Check out the details for more information about what's in the box.
This is a new event theme that offers a host of features that you might not find in another event theme for WordPress. Just released sometime ago, Event Champ is a theme that does justice to events that are just about to happen with its unique set of features that set it apart from conventional themes of today.
With Event Champ you have lots of add-ons that give the user superb control over its functionality and location based filtering to make it easier for visitors to find relevant information. In addition to location based information, Event Champ also offers keyword optimization to help any website rank better as compared to other wordpress event themes.
Some of the features included in this WordPress event theme are as under;
More than 14 templates for home design
More theme options to help customization to the next level
Multiple event listing options to make events stand out even more
Advanced event search system to help users search events relevant to them
Easy to navigate and use ticketing system
Advanced navigation and admin roles for easier user role assignments
Superb drag and drop page builder to help make customization easier and more seamless
No coding experience required
Gallery and hosts listing provided
24. Conference Events – An Event WordPress Theme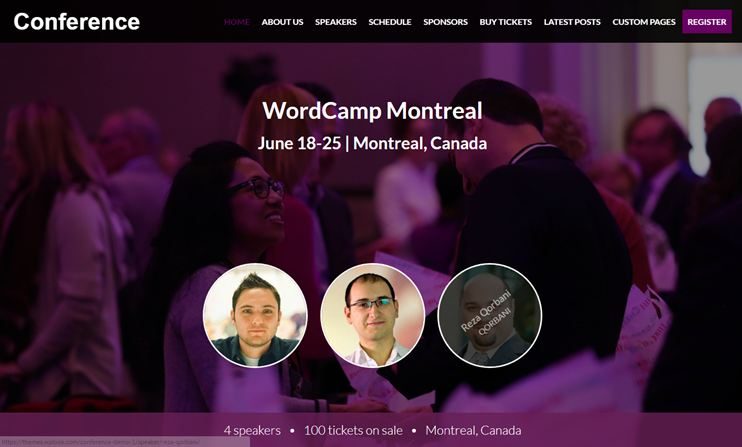 Conference Events is one of the best themes for conferences. This theme also has advanced customization options integrated in it with the ability to have many customized posts linked to individual squares as well. You also have various widgets options to make the theme look exactly as you want.
In addition to the mentioned, this WordPress event theme is also responsive so it will suit nearly every screen size possible.
25. Meetup
A very simple and easy to use theme that credits the art of simplicity and an elegant design. Meetup is a very clean and easy to use theme that concentrates on a minimal design with very little room for errors in its design.
But when it is simple it does not lack anywhere when it comes to features and layouts. The theme offers up to 5 different homepage layouts that are great to use and require no coding knowledge. These layouts are customized with action initiation in mind.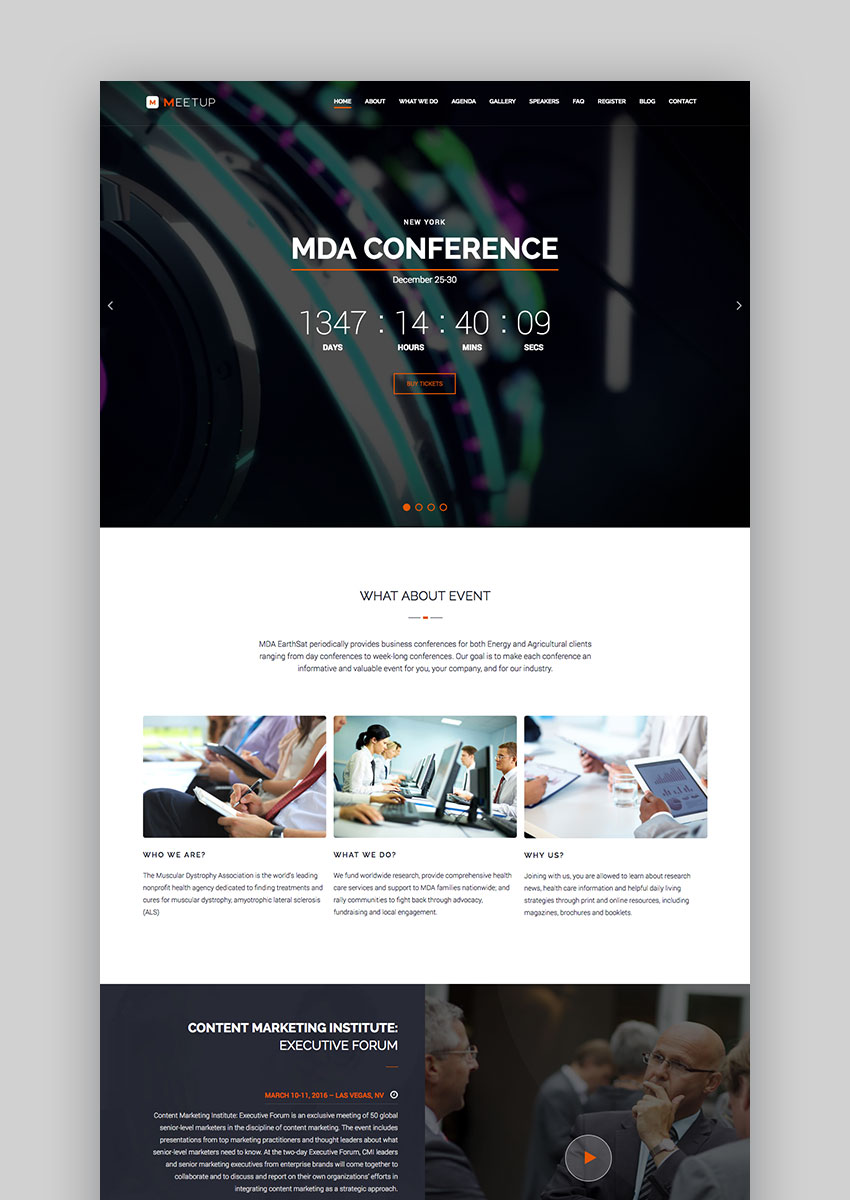 Easy to reach call to actions and sections with an event schedule, frequently asked questions sections and lots of innovative options that will help you put your event on the center stage are all encased within this theme.
In addition, you have a lot of parallax options within this theme as a way to enhance your overall website and give the visitor a great experience with browsing. The theme is responsive also which contributes more towards its usability and seamless integration with respect to its accessibility, a composer builder, lots and lots of color and font options, to really help bring out the best in your WordPress powered website.
26. Eventime
Welcome to Eventime, a modern and multipurpose WordPress event theme with an edge over the others when it comes to features and add ons. This is a great theme with lots of features, all meant to bring out the best in your WordPress website that focuses on events and happenings.
If you have issues, you can just select from 3 pre built designs that are customizable to the max. If you want to post updates, you have the center stage with this WordPress event theme since it focuses on maximizing attention to the event at hand including any announcement you might want to make with it.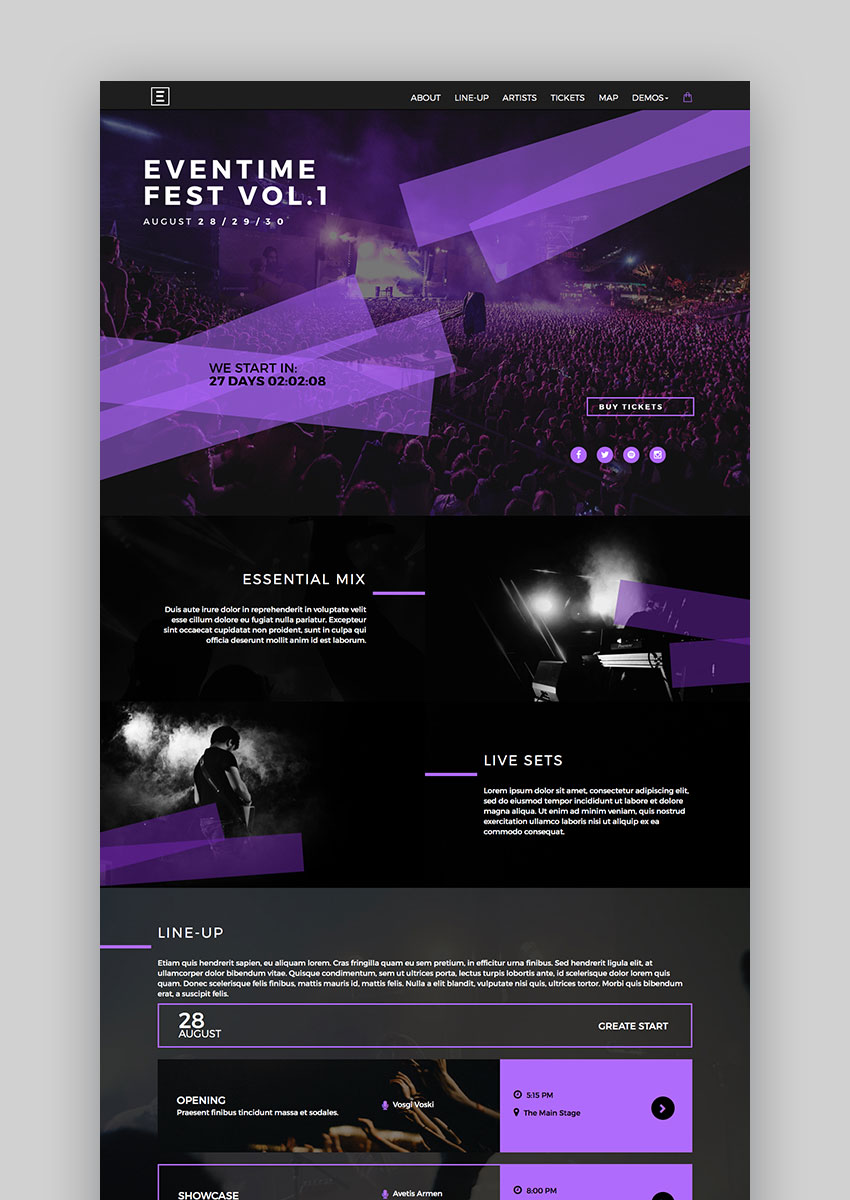 You have dedicated one click and drag and drop features with this WordPress event theme to make customization easier and individual countdowns to create more interaction and engagement with this theme. In addition, you also have dedicated maps and schedules for posting events if you have any incoming events.
The theme is modern with a sophisticated appeal to it that will help bring positive impressions on your visitors. It is fluid and responsive which further enhances the functionalities with this theme.
With added functionality which extends towards with lots of fonts, a visual composer and WooCommerce compatibility, this is a great theme with even greater flexibility for you.
27. EvenTalk- An Event WordPress Theme
A flexible WordPress event theme great for promoting events. You can easily cover multiple events with this theme because it offers a variety of options to choose from. With more than 10 homepage designs and creatively thought of categories, Eventalk is a great WordPress theme to give a more modernized and minimalist look to an events focused website.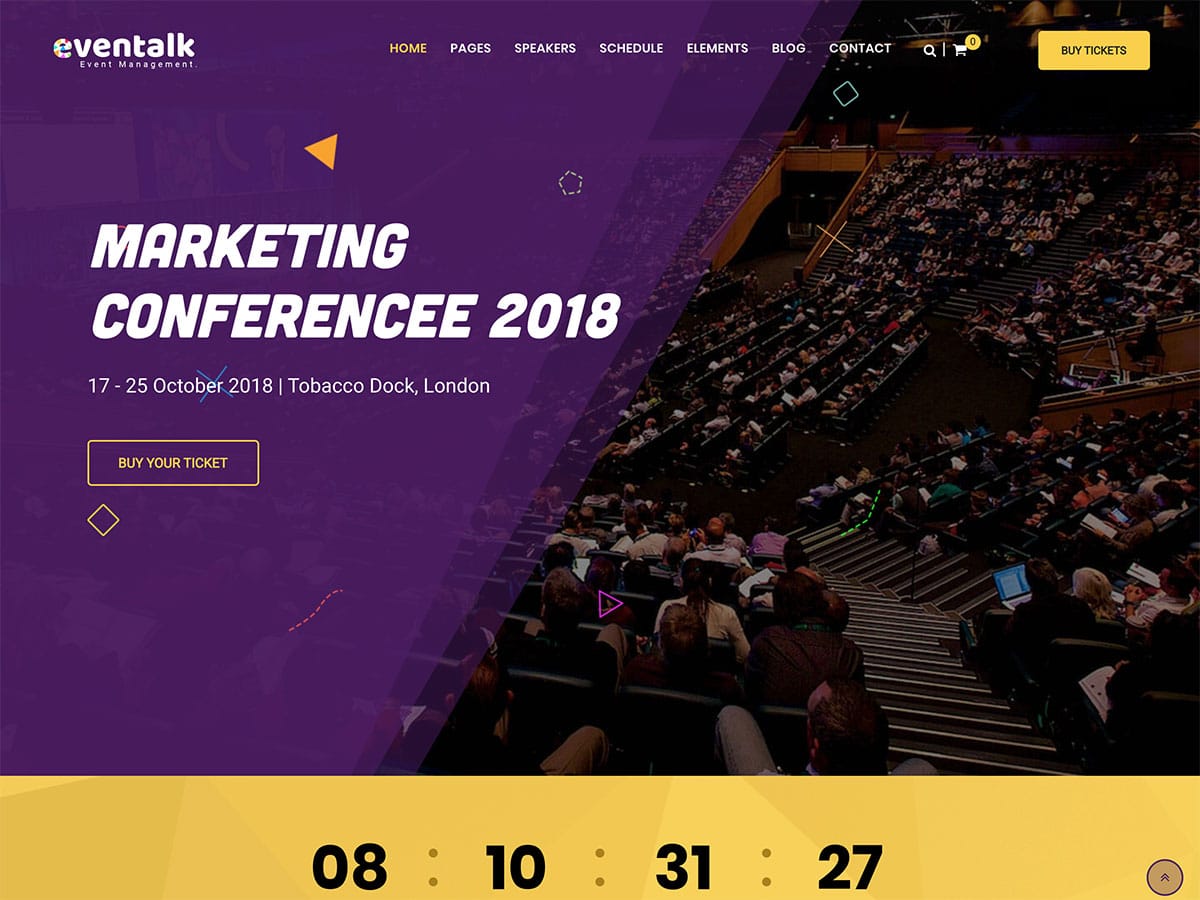 There is also a pre-built demonstration that includes lots of great features that are guaranteed to make your website a standout. This will also help build anticipation if you have events that are upcoming and want to excite your visitors. Moreover, you can also put up space that will help sell tickets and make bookings for your visitors with call to action buttons placed strategically throughout the event which also includes a pricing table builder in the theme itself.
28. Goal Club
If you are looking for a sports event website template, consider checking out Goal Club. In this theme you will get al the features to display and centralize every sports activity or event you can think of with lots of customization options at your disposal.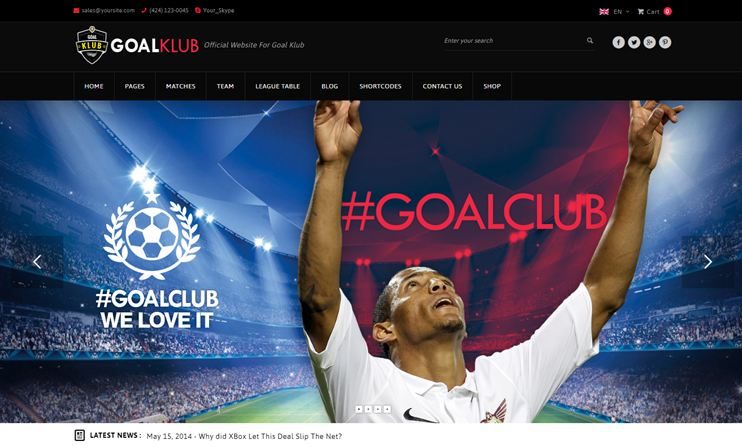 If you have a team with you, they can manage the website as well because this theme comes with management sections to help manage the website much better. You can also put up a customized points table to keep your customers glued to the website. With several page building options at your disposal, this is a great theme to choose even if you have a mobile device to cater to.
29. Unica
Unica is one of the best WordPress event theme of 2020. The theme comes with 4 premade demos. These demos can let you create Event planning, Social event planning, Wedding or corporate events website.
The event planning website template has a design based on its purpose. It is responsive and retina ready. It is optimized to work well in mobile devices. You can change or manage the page layouts using the Visual Composer. It has unlimited customization options. For advanced customization, the theme has custom widgets, shortcodes, and a shortcode builder.
30. Everline
If you are looking for an event WordPress theme that you want to set up for a wedding themed website, Everline is one of the best WordPress event themes available out there.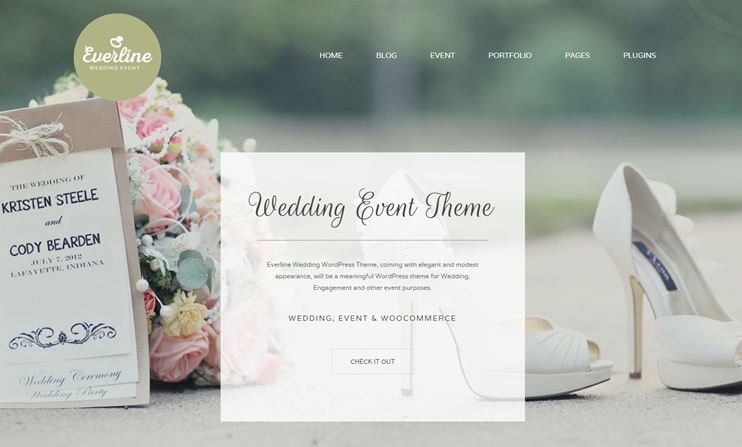 You have up to 5 different variations to choose from with this theme. You also have the ability to integrate a calendar to manage several events in once along with visual composer features. This will help with drag and drop items directly to help save time during customization.
Build the Website!
The event listing WordPress themes mentioned in this article are ideal to create and maintain an event website. If I have missed out on your favorite theme, feel free to mention in the comments.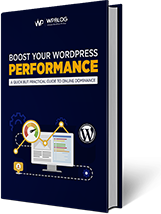 Create Faster WordPress Websites!
Free eBook on WordPress Performance right in your inbox.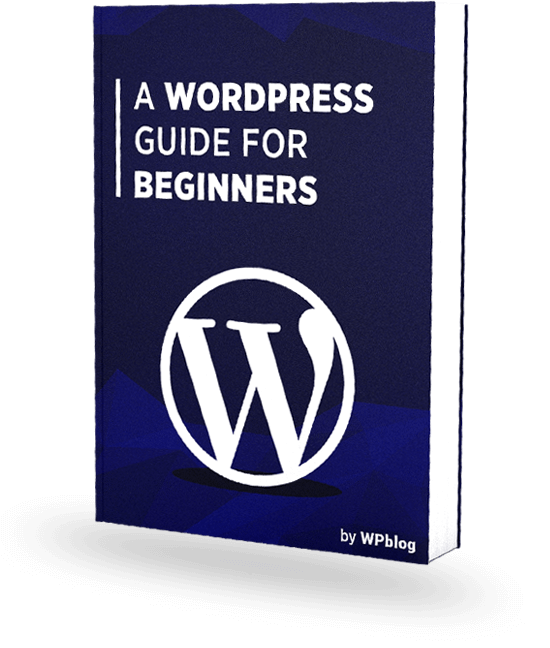 Create Faster WordPress Websites!
Free eBook on WordPress Performance right in your inbox.