WordPress Weekly News 023: WP Engine partners with AWS, WordPress 4.8 and more!
— June 15, 2017
•

3

Minutes Read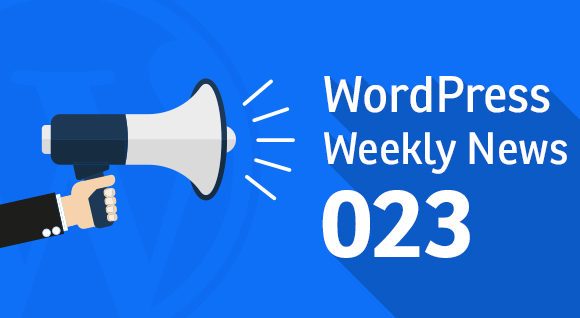 Do you know what day it is today? It's the day when the most anticipated WordPress event kicks off in Paris. WordCamp Europe is up and running with the Contributor Day at the Les Docks de Paris where the event is scheduled to take place.
WordCamp Europe is not just an event but an opportunity for WordPress developers and agencies and to create and develop profitable relationships. If you are attending the WordCamp event, you should know how to make the most of it.
While many WordPress users are enjoying the WordCamp Europe, let me fill you in with all the latest WordPress talking points from the past week. In this WordPress roundup we will talk about WordPress 4.8, Imagely acquiring TeslaThemes and much more.
Imagely Acquires TeslaThemes
TeslaThemes is a well known theme club and has been around for quite a while. Launched in 2013, it has 68 themes in its library including the famous TeslaThemes framework.
Imagely on the other hand is a plugin and themes library specifically for photographers. In an attempt to diversify their business operations, Imagely has acquired TeslatThemes for an undisclosed amount.
CEO, Eric Danzer, believes that TeslaThemes will continue to work towards designing beautiful themes for its users and that no drastic changes will be happening within the company.
"Beyond that, our goal is to do more of what Tesla has already been doing so well – creating beautiful new themes and continually enhancing the existing themes," Danzer said
Imagely has been working hard towards their mission to unlock various business opportunities which includes managed WordPress hosting service for photographers and a new version of the NextGEN gallery with a redesigned backend user interface. Adding Automated print fulfillment to WordPress is also something the company is working on.
"Automated print fulfillment allows photographers to sell prints from their websites, and have those prints automatically delivered via the print lab without any intervention on their part," Danzer said.
WordPress 4.8 "Evans" – Named after jazz pianist and composer William John "Bill" Evans
WordPress 4.8 has been released last week with quite a few exciting features that enhances user experience all together. Previously, the text widget was targeted more towards developers who have knowledge about HTML and CSS. WordPress 4.8 has made it more beginner-friendly. With this update you can directly edit text and images from the text widget without using a single piece of code.
The major update comes with three new widgets including Image widgets, Video widgets and Audio widgets. The widgets allow you to add images on the sidebar, footer, header and any widget area. All you have to do is to drag and drop the widgets to the specified widget area, select the image, set title and click Save.
WordPress 4.8 has also introduced an events widget that will allow WordPress users to keep an eye on all the latest WordPress events happening around them. The widget automatically detects your location based on your IP address.
WP Engine Expands Global Footprint – Sets Up AWS Data Centers In Canada
A couple of days ago, WP Engine announced that in an attempt to expand its global presence, it has partnered with Amazon Web Services to set up new data centers in Canada. The 60,000+ customers, who currently have access to data centers in U.S., Australia, U.K. and Ireland, can now have access to data centers in Canada.
WP Engine, an Amazon Advanced Technology Partner, provides a range of high availability solutions on the WordPress optimized AWS infrastructure. Customers have been benefiting from one of the best uptimes and risk mitigation.
Users in Canada will have several benefits of selecting a domestic data center. Users will experience reduced latency, improved conversion and SEO with faster load times. The domestic data centers also help support compliance for regulations including the Canadian Digital Privacy Act and regulations from other jurisdictions including PIPEDA and EU Data Protection Directive.
The Week's Best Tutorial & Tips
How To Use WP_Query to Create Pagination in WordPress
Joomla vs WordPress: Which Is Your Go-to CMS
That was all from this week's WordPress Weekly News. If you have come across some interesting WordPress news then feel free to mention in the comments.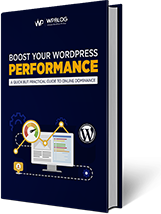 Create Faster WordPress Websites!
Free eBook on WordPress Performance right in your inbox.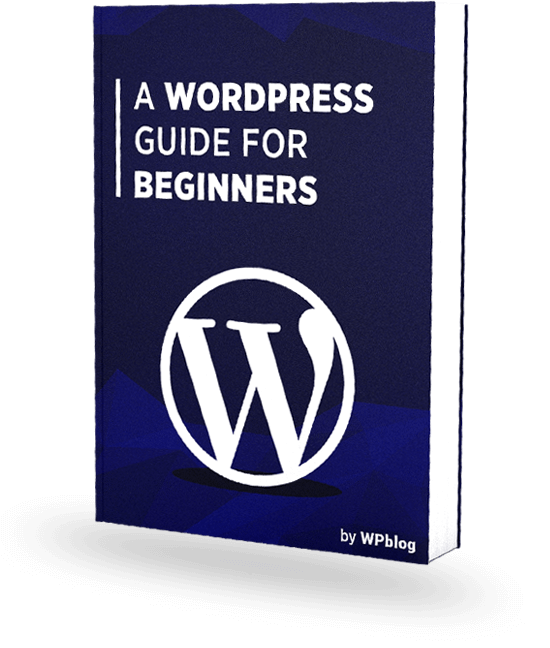 Create Faster WordPress Websites!
Free eBook on WordPress Performance right in your inbox.