All The Ways You Can Get Rich Using WordPress
— February 20, 2017
•

5

Minutes Read
WordPress was originally created as a content management system. Over years, it has become the platform of choice for blogs and ecommerce stores. Today, it powers a significant portion of the internet.
Smart people all over the world have discovered very creative uses for WordPress, and in the process have become RICH! They are minting a ton of money from their WordPress website.
In this article, I will discuss all the ways you can use to make money off WordPress. Whether you are a blogger who writes well or a developer with the exceptional technical know-how, you can monetize yoour WordPress related skills into real money!
WordPress Consultancy Services
Let's start with an easy one. If you are good with WordPress, consider setting up a consultancy services to WordPress users. These services could span the whole range of WordPress ecosystem and user base. For instance, you could advise WordPress users about setting up the right theme for their blog.
You have to work smart to get the business off the ground. Since you are a newcomer to the party, you need a portfolio of clients to attract new clients. One way to do this is to offer free consultancy to influential bloggers. They would probably take it, because it's free, and you have another testimonial for your website. You can even charge premium prices with top names in your client list.
Content Production Services
Good content is vital for the success of  WordPress websites. Fortunately (for you!), not everyone is good at writing good copy. This is how you could make good money with your writing skills.
One of the ways of monetizing your writing skills is to check out WordPress blogs that are looking for contributors for their website. In many instances, you submit your article to these websites and get paid for it.
A related way is to hunt for freelance work on websites like Upwork, ProBlogger and Odesk. You can find a lot of WordPress related writing projects on these website and get paid for your efforts.
Develop and Sell Plugins
If you have used WordPress, you must know that you need to install plugins to extend WordPress functionality. There are thousands of plugins that add a whole lot of features to a WordPress website. For example, a well-known plugin, Yoast SEO is used to optimize a WordPress website for SEO purposes. Similarly, Mailchimp is used for email marketing for WordPress websites.
Because WordPress is an open source platform, anyone with proper programming skills can develop plugins. The trick for you here is to find out a problem WordPress users are facing and then develop a plugin that solves that problem. Users will pay for a plugin that solves even a minor hassle.
The inspiration for new plugins could come from the users and the works of other developers. Once you have developed and tested your plugin, you can sell it to different developers such Codecanyon. If you are seriously into plugin development, create your own website and sell plugins directly to the users. Or you can create your own website where you can sell your plugin.  Another important source of revenue for plugin developers is freelance work on Odesk and Elance.
Develop and Sell Themes
Just like plugins, themes are essential to WordPress websites. Themes impart a particular look and feel to websites and come with a specific set of functionalities. Remember that every theme has a purpose.
In order to earn money from WordPress themes is to develop themes that conform to a specific purpose. Make sure that your theme fits the requirements of a specific group of WordPress users.
There are many examples out there of developers who started designing themes on a very small scale, and converted their hobby into major businesses. The founder of StudioPress, Brian Clark, is one such example. These people are making millions just by designing and selling themes, and if you have the right skillset, you can do that too.
Now there are two ways you can sell your WordPress themes. You can sell them through various WordPress theme websites like Themeforest. Or, you can create a website for this purpose. For a little extra buck, you can take up projects from clients on a freelance basis.
Setup blogs
Setting up blogs for clients is one of the easiest ways of making money with WordPress. With minimum WordPress expertise, you can set up blogs for users and earn good money. So how does it work?
There are many bloggers who want to use WordPress for their projects. However, they either lack the time or skills to do it properly. Your job is to set up WordPress blogs for such bloggers and charge them for it. Setting up blogs includes selecting appropriate WordPress themes and plugins.
Initially, no one will want to pay you because no one knows about you! Now that is not a big problem because you can build a profile by offering free WordPress setup services. You must have a website where you sell your services to potential clients. For a WordPress newbie, this is a good way to earn money.
Start a WordPress blog!
Starting a blog is not as difficult as it sounds. There are many ways you can go about making money through a blog. If you have a service or a product to offer, you can sell it through a blog. You need to invest time (and sometimes money as well) to blog about your service or product and generate more traffic. This increase in traffic could easily translate into more sales! Elegant Themes is an example of how blogging can make your business grow.
Some other ways of making money off your WordPress blog are:
WordAds
WordAds is the WordPress solution for ads on your blog. Any WordPress user can use it but you need to apply to get this service on your blog. Once approved, ads would appear on your website and you could start earning through your blog.
You will get paid for impressions and not for clicks,  so the more traffic you have, the more money you will earn. Remember that WordAd approval depends on what kind of blog you  have and how much traffic it receives in a month. In addition, you need a PayPal id to receive payments.
Affiliate Marketing
Many people use affiliate marketing to earn good sums of money from their blogs. The challenge is to induce your visitors to buy or use a product or a service. Once they make the purchase, you get a commission.
You have to be very careful when using affiliate links because WordPress only allows links from legit and reputable sites. Pornography, gambling or any such links should not be used. The commission ranges from $1 to $10,000, depending upon the product and the sales on your blog.
Sponsored Posts and Reviews
In the online world, you will find many advertisers who want to sponsor posts on your website. The traffic and audience of your blog are two fundamental criteria for post sponsorship.
You can reach advertisers on your own for sponsored posts or you can create a page on your website mentioning that you accept sponsored posts.
If your blog targets a specific niche, then you can post sponsored reviews as well. For instance, If you have a blog on WordPress tutorials, you can post sponsored reviews of WordPress hosting, plugins and themes.
Now Let's Make Money!
Making money with WordPress is easy if you know what you are doing. Remember that a blog with high traffic is ideal for monetizing. However, if you have code development skills, you could also translate them into money.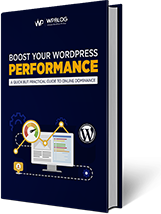 Create Faster WordPress Websites!
Free eBook on WordPress Performance right in your inbox.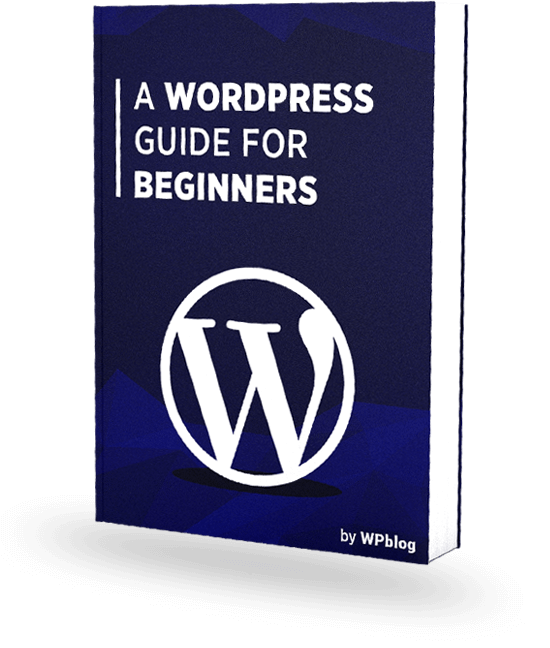 Create Faster WordPress Websites!
Free eBook on WordPress Performance right in your inbox.