5 Tips to Take Your Holiday Marketing Campaigns to The Next Level
— November 8, 2018
•

6

Minutes Read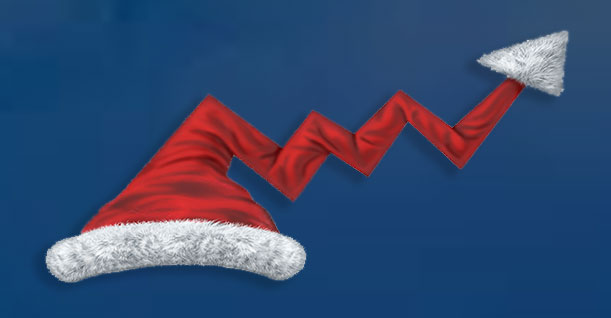 Making last minute preparations for the holiday season is what keeps many ecommerce marketers insomniac. With the holiday season just around the corner, it is important that not only marketers but business owners plan ahead to cater to the increased traffic this holiday season.
To begin with, you need to formulate result orientated marketing campaigns. But, if you haven't planned already, you might be too late since your competition is already ahead. They have been planning for the holidays months before you, but, that doesn't mean you've lost the war. We will help you win over these small battles that might help you stay in the game. We're bringing you 5 essential tips that you could use to stand toe to toe with the rest.
Tip 1 – Prepare Now
All marketing campaigns should commence with proper planning and preparation. If you don't prepare now for the holiday season, you are behind. Preparing for the holiday season should be the first thing on the mind of every ecommerce marketer or business owner. In the jolly season, you can't afford to not be prepared.
One of the best marketing campaigns suggest that it is recommended that the preparation phase should start months before, preferably from July while you still have ample time to get your stuff together, plan a marketing action checklist, get the required products and services aligned, and in general, get ready to deal with the increased traffic..
Erik Huberman, Founder, and CEO for Hawke Media says;
"Advertising gets really expensive in Q4, to have a successful marketing strategy, you should start filling the top of the funnel at the beginning of July".
Obviously, the man knows what he's talking about. Beginning in July not only helps give you enough time to come up with a clear process, it also gives you the time you need to test all features of your ecommerce store and analyze your competition in detail.
Continuing the trend, August is when you should start spreading brand awareness. Why August? Because that is the ideal month for brands to start sending subtle messages to the audiences to make them aware of what is offered, gradually bringing them in closer to their products and then preparing the grounds for sales. This is also a great point to start the "early bird" discount promotions that bring attention to the brand. You must include this as part of your holiday season marketing campaigns.
Tip 2 – Send meaningful Messages to spread the Holiday cheer
It may seem like a cliche', but you should go above and beyond to wish your customers for the holiday season should be highlighted on your holiday marketing campaigns. One of the best ways is to be creative in a way that it makes your customers smile. Remind them that you're there and you haven't forgotten them and ready to deliver on their demands. Even simple taglines like Happy Holidays and We Remember You, go a long way into ensuring customers that they are your priority and should be a part of your holiday season marketing campaigns.
The holiday season is all about being welcoming and sending warm wishes to everyone. But, it does not have to end with greetings, you can then use several marketing techniques to intrigue existing and potential customers into being interested in your product offerings.
Another tactic you can use is to know your target market and what products can be catered to what niche. When you know this, categorize your customers and start sending them greetings through email or social media, reminding them that the products they love are up for grabs.
Timing is an important factor here. If you are catering to customers in another time zone, do not make the mistake of sending them emails at the wrong time. Know what time is the right time for them to wake up and check their emails. Dress your emails in holiday themes and action oriented to your customers click rather than scratch their heads.
Some of the best marketing campaigns involve giving a holiday celebration appeal to your store's promotional activities will help bring more attention to your brand. During these marketing campaigns, it is also helpful that you give lots of gift ideas, promotional sales, holiday shipping deadlines to create urgency for customers.
Tip 3 – Storytelling Works Wonders
The best marketing campaigns ever initiated claimed storytelling as a great way towards creating chaos within customers. Telling a compelling story that somehow connects to life experiences works great when considering the holiday season is all about emotions. Turning a brand into something meaningful in a way that customers perceive it as something tangible and can feel it without even touching it makes a world of difference.
But how do you go about it? You make a story based on life experiences and showcase how the product you're trying to sell added value to that moment. During the holiday season, many companies showcase their own hierarchy by emotionally linking their own products to their employees which makes a sensational connection. This connection touches people since they see themselves as employees too, naturally connecting themselves to the company. This connection in turn, urges loyalty, which rare to achieve.
As far as best marketing campaigns go, including storytelling is one of the most overlooked, but awesome ways of touching the hearts of customers. Sending emotional messages with products along with a description that links towards a story plays as catalyst towards rapid sales and more product memory. This is especially true since the holiday season marks the end of a year, so keeping into the minds of new and old customers is one of the greatest holiday marketing campaigns tips to take advantage of.
Tip 4 – Use Better Visuals
Underestimating the power of high quality images can play a huge part in businesses seeing dramatic downfalls. Many marketers who compromised on putting up good images about their products failed to sell, even if the products were great.
No holiday marketing campaigns should be complete without proper imagery. Lack of images gives lack of confidence to your customers so it's time to invest in a good camera. There are lots of examples one can find online that would give an insight into how important images are.
Some of the best marketing campaigns motivate that you accompany good images with a good description to build stories around products. That does not mean you start producing a flick for every product or brand you have showcased to sell. it simply means you just write a short, precise and engaging description about the product that will intrigue the customer, with lots of images from all angles.
Images won't tell the complete story though. Accompanying them with a good description with selected different keywords like "christmas gifts for her", "christmas gifts for him", "holiday shopping", etc. will bring customers to you. Why? Because people are already searching for them, this is the magic of Search Engine Optimization.
Using better visuals is not the end of the story for holiday marketing campaigns. You can also incorporate videos into your social media posts. Short videos are extremely popular and are shared throughout social media. You can create better engagement through videos that showcase the product in all its glory along with great visuals to bring the product to life.
Implement this strategy and you will see dramatic engagement from customers who will sometimes even go the extra mile and refer your brand or product to their friends, bringing in more customers and increasing chances of conversions.
Tip 5 – Sell Brands Through Proper Segmentation
Another holiday marketing campaigns essential is selling a brand over a product. When you sell a brand rather than a product, you will observe customers have more recall for the brand rather than the products. It's time to gather your products under one brand or segment to make it easier for them to browse your website. Segmenting your products will help customers know exactly what they want and waste less time in looking for a particular product.
Proper segmentation of products does more than just make it easy for customers, it also enhances the overall experience for the customer. Just like images, videos and a good description do a product justice, proper categories and segments with similar products do an ecommerce shop justice.
Some of the best marketing campaigns suggest making it easy for customers to find products works like a double – edged sword. It helps them find products quicker and helps you with quicker conversions. Another thing that we cannot overlook is that brands produce more loyalty in the long run. This, combined with a stable, fast website guarantees you are getting more conversions and customers, a better shopping experience.
Putting it all Together
The 5 tips for putting up attention grabbing holiday marketing campaigns are tried and tested by the best in the world of Ecommerce for the holiday season and known to bring in not just sales conversions, but promote loyalty too. We hope you will benefit from some of the best marketing campaigns we have suggested.
Instead of anticipating, it is better to act now before other competitors capitalize on your piece of the pie. The competition is getting more and more difficult to stand up against with the window for opportunities tends to decrease with time.
If you think we have missed out on an essential tip, please let us know in the comments down below.
See: Top Ecommerce Experts Share Their Ideas To Increase Sales This Holiday Season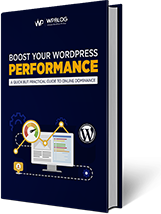 Create Faster WordPress Websites!
Free eBook on WordPress Performance right in your inbox.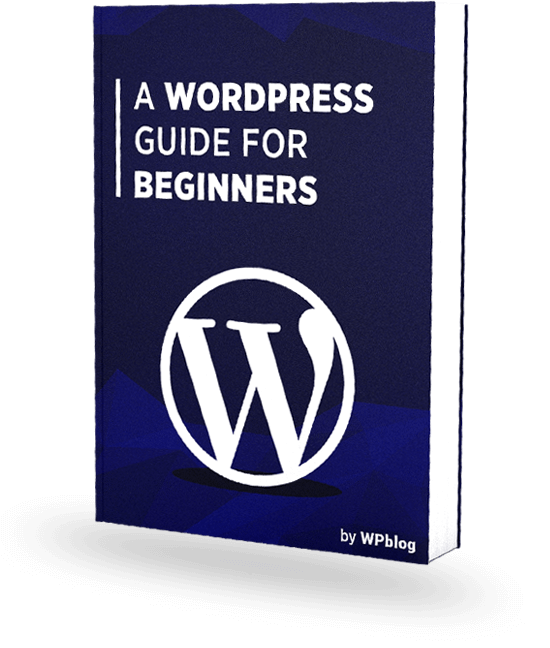 Create Faster WordPress Websites!
Free eBook on WordPress Performance right in your inbox.