B2C Content Marketing in 2018 – Are There Shiny New Things?
— July 3, 2018
•

4

Minutes Read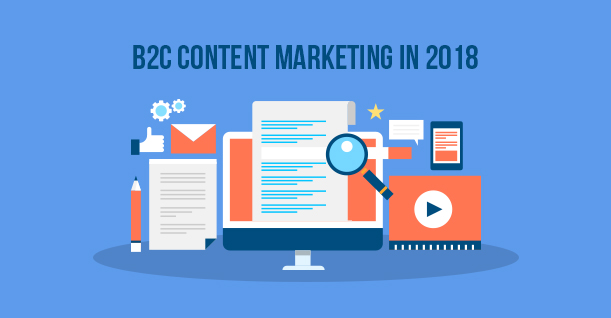 It's no longer a crowded content universe. It's wall-to-wall. And so, marketers are digging into new technologies to see how they can use them in order to engage larger audiences and create brand awareness. Audience behaviors have also changed, and those must be accounted for as content goes through 2018.
Here are some content trends that show promise this year.
1. Text-Heavy Blogs Will Not "cut it" Anymore
Consumers do not have the time nor will they make the time to read a lengthy blog post. These will have value for business leaders looking to be educated and gain expertise in specific areas. As a content marketer, you might read this blog, but your customers might not have the same motivation.
A company's website blog can still attract an audience if its posts are visually attractive, a bit weird, funny, and rather short. Check out some of the blog posts at Dollar Shave Club – amazing titles, weird, funny topics, and relatively short. "The Science of the Pee-Moan" is a prime example.
2. Searches
Voice-activated searches are already the mainstay for most consumers. Content is definitely shifting from eyes to ears. This technology will continue to improve as AI and machine learning continue to impact answers given by Siri, Alexa, and Google Assistant.
Keyword research will be pretty critical. One way to conduct that research will be to conduct your own voice-activated searches and read through the snippets that pop up.
3. Speaking of Snippets
While not all searches will be voice-activated, content marketers must be moving in that direction if they are to be found through organic voice searches. It will be the key to understand what your niche keyword searches are bringing up and to craft content accordingly. Snippets do not just come from voice-activated searches on mobile devices. They come from organic searches on PC's and laptops too. For a more comprehensive explanation of snippets, check here.
4. Interactivity
This will continue to be an engaging strategy through 2018. Human nature is what it is, and people like to participate. Interactive videos are fun (see Philips video) and will engage consumers who want to have a bit of fun. Quizzes and surveys are always good too.
5. AR/VR
This is an obvious outgrowth of interactivity, but it is a growing medium for brands that wish to really engage their audiences. Now, consumers can try on eyeglass frames on America's Best website before they ever hit the physical location for their eye exams. Wine retailers are embedding videos onto their labels so that customers can see how it was made from the grapes in the field through to the bottling. Vacationers can "try out" features of the resorts they are considering before they book. Immersing themselves in experiences with products is both fun and valuable to consumers. What's more, they tend to share those experiences within their communities.
6. Storytelling
Brands still have to be "human" – that is not going to go away any time soon. Telling stories of the company's path from idea to launch to current status does still engage, and if those stories can be visual, all the better. 'Customer stories are also of high value', admits Marie Fincher, a content marketer at Trust My Paper and IBM contributor. These things build trustful relationships between consumers and brands and can result in micro-influencing that spreads.
7. Social Responsibility
More than ever, this is a critical feature for a brand. Millennials especially, with their trillions of dollars of spending, are getting more and more picky about the companies they choose to do business with. They want to know if a company is environmentally conscious if a company has a stake in the society's future, and whether or not a company places value on giving back. When a brand can clearly show this sense of responsibility, it will gain loyalty and recommendations.
Consider companies like Toms shoes and Headbands of Hope. They support major causes and base their business models on them. Even if you do not have a business model based on a cause, you can use circumstances and events to demonstrate your involvement. The recent flint Michigan water crisis was a case in point when several huge enterprises stepped up to provide water.
8. The Power of Videos
This has been a powerful marketing tool for the past few years, and it still is. Adding live video streams to your repertoire will build even more authenticity for your brand.
9. Personalization
Segmenting your content for various audiences will still be a big factor in B2C content marketing in 2018. Given the technology and tools available to do this, there is no reason for any brand to not consider segmentation. . You can deliver personalized content to various segments, and they expect that. Just in the area of geolocation alone, you can target customers in real time and offer value in terms of discounts and other special offers.
10. Experiment with New Social Media Platforms
You may have a strong presence on Facebook, Twitter, and Instagram. And these are important. But conduct an ample amount of research where your audience is and on which platform they spend most of their time will be an asset. You might even need to expand to Pinterest and Snapchat as well. .
11. Use Data Science
Never before has information on customer behavior been more available. Gathering data from everywhere on your target audience can help you understand current behaviors and predict their purchasing behaviors from this point on. Lending institutions use big data to develop loan products; insurance companies use big data to develop new products. Given the proliferation of data analytics tools, content marketers for small and mid-sized companies now have access to the same data. Get this data and use it to your advantage.
What's your Strategy?
Here are 11 of the key trends for content marketing in 2018. Which will you choose to incorporate into your campaigns? All of them have great potential, if you will take the time to do the research and choose those, that will be the best fit for your company.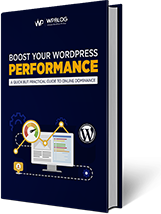 Create Faster WordPress Websites!
Free eBook on WordPress Performance right in your inbox.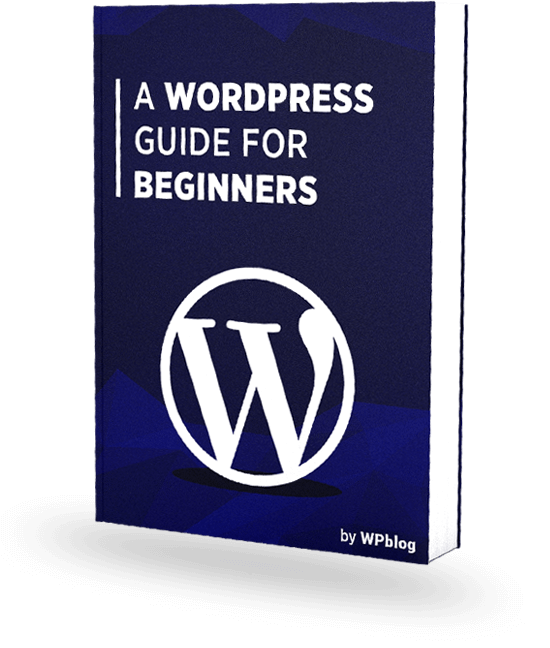 Create Faster WordPress Websites!
Free eBook on WordPress Performance right in your inbox.