What's New in Gutenberg 7.1 – Important Features and Updates
— December 12, 2019
•

2

Minutes Read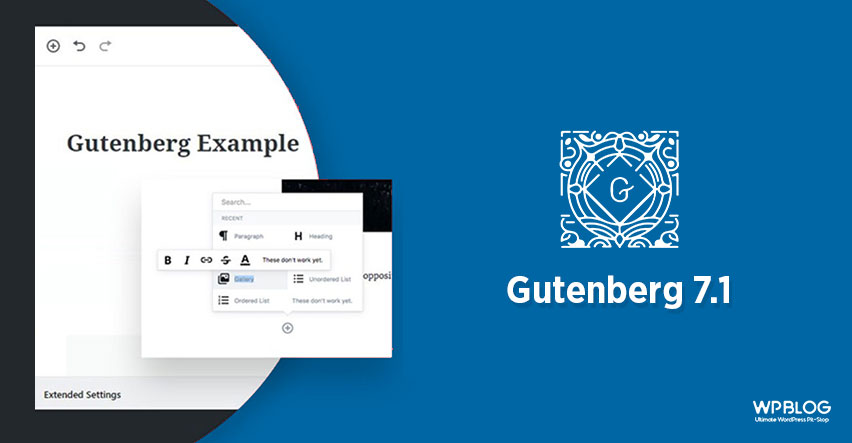 Gutenberg 7.1 was released on 11 December and merged 160 pull requests with plenty of bugs fixes, various new APIs, and experiments.
Version 7.1 is mainly focused on the features, and enhancements including switching between edit, a caption to the Table block, Welcome Guide modal, dragging and dropping featured images, and much more.
To make future changes easy and possible, the Gutenberg team also introduced many refactors in different areas of the source code in order to avoid complexity for future code implementations like refactors to functional components so it makes it possible to use new hooks.
Select & Edit Modes
Gutenberg 7.1 brings a toolbar button to switch between "Select" and "Edit" modes that offer different interactions for block selection and editing.
When you choose the "Select" mode, it removes the editing controls for the post but once you click in the block it switches you back to editing mode. By default, the "Edit" mode is selected.

Dragging and Dropping Images into Featured Image
Now you can easily upload featured images by dragging and dropping the image into the featured image box. This means you don't need to go to media files and upload the featured image manually anymore if you wish to avoid that.
Here's an image of the new Featured Image box: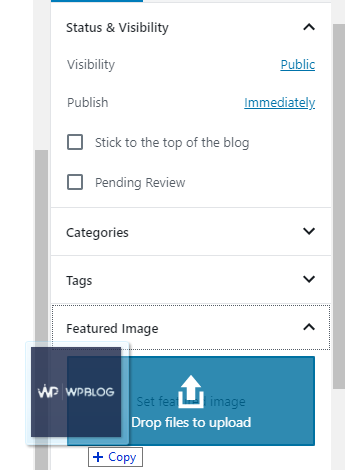 Welcome Guide Modal
Gutenberg 7.1 offers a new welcome screen that appears to new users who installed this plugin for the first time. In the guide modal, you'll find a short descriptive introduction about the new version which is divided into three different slides/panels and each shows different information like what this WordPress editor offers, how to use it, and about the block library.
Table Block Caption
Gutenberg 7.1 supports adding a caption to the table block and now you can easily add a caption and summary below a table in just a click. If a user has various tables with various data, they can easily give it identity or a short summary below a table through this caption block.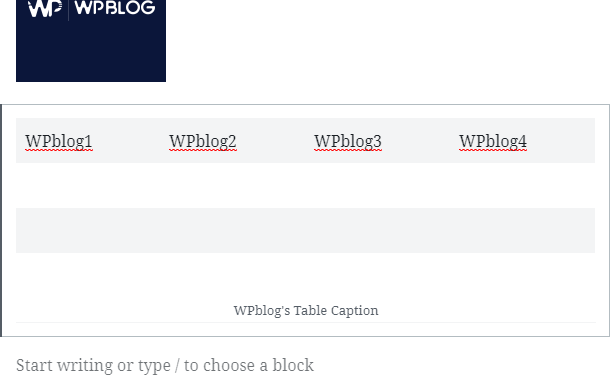 There's a lot more to Gutenberg 7.1, and you can check all of it out on their official release page where you'll find the full documentation of enhancements, bug fixes, experiments, and more information on the new Gutenberg release.
Do you have any questions? Ping me at [email protected]!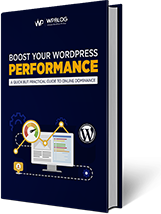 Create Faster WordPress Websites!
Free eBook on WordPress Performance right in your inbox.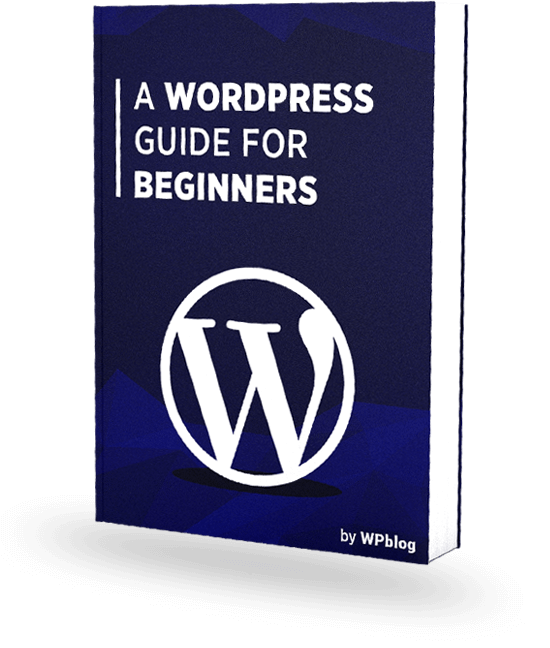 Create Faster WordPress Websites!
Free eBook on WordPress Performance right in your inbox.