How To Choose The Perfect Domain Name and Hosting for Your Blog
— December 5, 2018
•

10

Minutes Read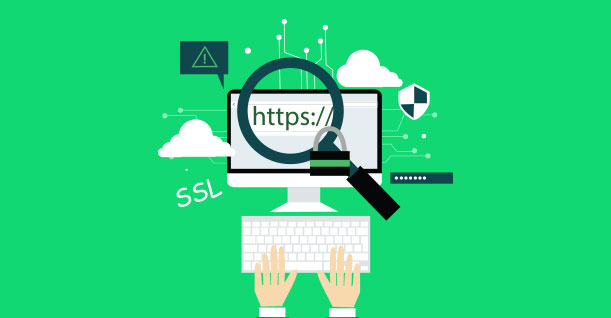 There are two approaches when it comes to brainstorming domain name ideas. The first approach is focusing on a keyword and creating a domain name around it. For example, wpblog.com is highly keyword focused around "WordPress blog".
The other approach is more brand focused. You decide upon a brand name and then select an identical domain name. For example, TechCrunch and Forbes are popular brands and domain names.
Whether your domain name is keyword or brand focused, there are some things that you need to be careful about when selecting a domain name.
The immediate next step after choosing a domain name is to select a hosting service for your blog. It is essential that you choose the most relevant hosting plan or your blog.
This article will guide you on how to choose a domain name and the best blog hosting platform for your blog. I will also list some of the best hosting platforms for blogs so that you can decide which one to pick.
What is a Domain Name?
Don't be ashamed if you don't know what a domain name is. It is important that you know what exactly a domain before reading how to choose a domain name. A domain name is a virtual address that leads web users to your website when typed in a web browser or clicked upon.
There are multiple domain types which you need to know. The first is a Top Level Domain or a TLD, as commonly referred. A TLD is a domain which ends in .com, .org, .edu, .gov, and ,biz. For example, facebook.com and wordpress.org.
A Second Level Domain or SLD is the name of the domain. It usually refers to the name that comes before the dot. In facebook.com, Facebook is a second level domain. It helps distinguish a domain name from another.
A subdomain is an extension of a primary domain. For example, wordpress.org is the primary domain and https://wordpress.org/themes/ is the subdomain for themes.
This is pretty much all you need to know about Domains. Let's move further.
Why Must You Have a Good Domain Name?
Before jumping on "how to choose a domain name", you must have a clear realization about why it is essential to have a great domain. Your domain's a prospect's first point of contact for your blog.
A visitor forms a quick impression about your blog after reading your domain name. If it is unprofessional or doesn't make sense, the visitor might discount your blog with regards to authenticity.
Domain names that are not relevant to your blog or business will put off your visitors. People might not even click on your domain because they are unable to relate it to anything.
A good domain name also helps in improving your SERPs. Google takes into account domain names when it's crawling pages. A clear and relevant domain name is more likely to rank higher than an irrelevant one. This is why most people prefer using keywords in their domain names.
How to Choose A Domain Name
Choosing a domain name is your first technical task as a blogger. There are some key points that you must bare in mind when deciding upon a domain name. Now there is no compulsion that all these tips must be followed when you choose a domain name.
For example, a popular tip is, to keep your domain short as possible so it is easier for people to remember. A long domain name will be difficult to read because there are no spaces in between. However, this is not always the case.
Bloggers have often used long domain names and they have turned out to be very popular. For example, shoutmelound.com is not a short domain name but it has become one of the most popular blogs on the web.
Read: To ease the process, check out this domain name generator.
The point is, you must know the dos and don'ts when you choose a domain name. This way, you will be able to come up with something that suits your brand and niche.
Here are some crucial things that you need to know before you choose a domain name:
Always Choose a.COM Domain
A .com domain is an invaluable asset. It is an investment that keeps on paying off for the entire lifespan of your blog. I have come across many bloggers who opt for .net or .org because they couldn't get a .com domain or mainly because they are cheaper.
As a startup, it is understandable that you want to cut cost and there is no harm in it. However, I would suggest that you shouldn't think about saving money when it comes to choosing a domain name.
A .com domain gives you an edge with regards to SEO. Google prefers .com domain names which means your blog is more likely to rank higher on Google if it has a .com domain.
Since your blog's credibility is essential to its success, you must make sure that you have a .com domain. A .com domain is the most familiar extension on the web which makes it more relatable with credibility and authenticity.
When you choose a domain name, you make sure that it is perfect for your blog. A .com is the first step in making it so. A .com domain is a default extension which means web browsers look for .com domains rather than any other extension.
If someone types your brand name on the browser, it will fetch a .com domain against that brand, if there is one, otherwise it will just show random search results related to the keyword in your brand.
Since it is the most popular extension, people usually type .com after any brand name that they want to search, assuming that the website would be found on a .com domain. This is another reason why you should always select a .com extension when you choose a domain
This might be a little far-fetched but if you, one day, decide to sell your blog. A .com domain will get you a lot more return than any other extension as it has the best resale value among all other domains.
Make it Short
A short domain name is easier for people to remember. Take the example of this blog. WPblog is not only easy to remember, but it is also easier to relate to as well. Someone search for a WordPress blog would find wpblog.com relevant and relatable.
A good tip is to not use more than 15 characters when choosing a domain name. Anything longer will make it difficult for your visitors to remember it.
As mentioned above, having a short URL doesn't guarantee success. There are many popular blogs with long URLs that are actually difficult to remember. For example shoutmelound.com or mywifequitherjob.com.
A long domain will, however, increase the likelihood that people will make spelling mistakes when typing it. This will have a negative impact on your direct traffic.
Avoid Hyphens and Numbers
Hyphens make your domain name look ugly. Using them in your domain name is a big NO because they are usually referred to as spam domains and this kind of an impression is the last thing you want as a blogger.
Just like the case in long domains, hyphenated domains are also prone to spelling mistakes. People can easily forget where to put the hyphen in the URL which can lead to 404 pages.
Or, you might have added the hyphen or a number because the original domain is taken by someone else. There is a high chance that a visitor might forget to add the hyphen the next time and lands on your competitor's website.
Use Keywords
If you're finding it difficult to come up with a brand name or a generic domain name, then you should try to do some keyword-based research on your niche. It helps you come up with a name that is related to your niche and is keyword focused as well.
A keyword focused domain name tells Google what your blog is all about. Before it crawls your content, Google knows what's in there based on your domain name.
However, it's not easy to find such keyword targeted domains as they are already. You will need to be creative and find the right keyword combination that matches your brand and is available too.
Coming Up With Domain Name Ideas
It's not always easy to think and come up with the perfect domain name ideas for your blog. There is lot to take into consideration like the tips I just mentioned above plus your brand personality, niche and much more.
Which is why there are domain name generators and other tools that will help you shortlist a number of blog name ideas and then select the one that suits best to your blog.
See: 10 Tips To Pick The Perfect Name For Your Blog
Lean Domain Search
Lean Domain Search is arguably one of the most popular tools for domain name ideas. The tool provides a simple and quick process of finding your domain name.
The best and the most common ways of using Lean Domain Search is combining two words together. One word is related to your business or niche and the other is related to your brand's personality. This tool specialized in generating domain name ideas like TechCrunch and BusinessInsider.
If your desired domain name is available, it will pop up a link with the domain registrars where you can register the domain.
Name Mesh
Name Mesh is another user-friendly tool for domain name ideas. All you have to do is enter your business keyword and it will show you all the available domain names available related to that keyword.
It categorizes results into several categories like New, Short, and SEO. You can also see the social presence of the domain names. Turning off additional extensions like .org and .net is also an option so that you get just the .com domains making it easier for you to choose.
Name Boy
Just like Name Mesh, Name Boy is a domain name ideas generator. The tool suggests a long list of domains names against for you to choose from. It allows you to enter two keywords and shows the availability of TLDs against them.
However, while using Name Boy, you must keep in mind that the checkout process of this tool has been flagged as unsafe by Google.
Once you have found and bought a domain name,, the next step is to choose a blog hosting for your blog. As mentioned earlier, this article will also cover how to choose the best hosting for blogs because there is a high chance you might end up buying a blog hosting solution that is either overpowered or underpowered for your blog.
How To Choose the Best Hosting For Your Blogs
There are a lot of factors that you need to consider before you choose a hosting for your new blog. Most new bloggers tend to opt for the fanciest looking hosting solution that is the "best" in the industry which is not the right decision.
See: 10 Best WordPress Hosting Providers
Understanding Different Types of Hosting
Before we dive into what needs to be considered before choosing a web host, we must understand the common types of hosting.
Shared hosting: A shared hosting is when several customers have a share in all the resources of the particular server
Dedicated hosting: A complete opposite of shared hosting, dedicated hosting gives customers their own servers and all the resources are used by one user only.
Cloud hosting: Cloud hosting fetches resources from a network of virtual servers making them scalable at any time.
Some Questions You Need to Ask Yourself
Now that you have understood all the different types of hosting, the next step is to select the one that is right for you. But while you are at it, you need to ask yourself some questions, answers of which will heavily impact your choice of hosting.
Will you be getting a lot of traffic on your blog?
Traffic makes the world go round for any blogger. Of course, you will be getting a ton of traffic on your blog but if you're just starting, that might not be the case for a little while at least.
Will you be getting traffic spikes?
Traffic spikes occur when your content goes viral and a lot of people land on your website at once. The spike is usually a triple of what you normally get at a time which often results in your website crashing. It is essential that you have a hosting provider that can handle such a traffic spike.
What's your budget?
Budget is one of the major influencers of your decision to choose a hosting provider. It is important to choose a hosting provider that fulfills your needs at the moment and is not out of your budget as well.
Can you handle the technical aspects of hosting?
Some hosting providers cater to users who don't have any coding experience while others are for those who can handle server management on their own.
Will there be sensitive data on your blog?
If you plan to sell something on through your blog, you might be collecting credit card numbers, home address and other sensitive data which is highly personal. You must choose a platform that can provide that rock-solid security
Will your blog have a lot of static and dynamic data?
A data-heavy blog will require a larger server that can process a lot of data frequently. A bigger database size will improve speed and overall performance of your website.
Answers to these question will help you to select the ideal hosting solution for your blog.
What's Best for a Blogger?
The best hosting provider for someone may not be the best for you. It all depends on what you need at the moment. For example, a blog with a daily traffic of 50,000 visitors would probably need a dedicated or a cloud server. These servers are usually very expensive but 50,000 daily visitors make it affordable for the site owner.
On the other hand, a website with 500 daily traffic can work perfectly fine on a shared server. These are cheaper solutions for new or smaller websites that are in the growing phase. Starting off with a smaller hosting plan doesn't mean you will have to stick with it for the rest of your life. You can upgrade your servers as your website grows in traffic.
This is a smarter way of thinking about hosting because opting for expensive and bigger servers when you don't need them may result in losses for your business.
When to Use Shared Hosting?
As explained above, shared hosting distributes the resources of a single server to multiple users at a time. This means you won't have complete control and ownership of the resources that you are paying for. You should use shared hosting when:
You are on a tight budget
You have a small/medium size blog – because it's not resource heavy
Security is not your top most priority
You have low traffic on your blog
You are not expecting a traffic spike anytime soon
You don't have sensitive data on your blog
When to Use Dedicated Hosting?
Dedicated hosting gives you complete access to all the resources that you are paying for. You have the entire server to yourself and no one has any share in it.
With dedicated hosting, you have a higher chance of consistent uptime. This is because the service provider owns the overall SLA and the resolution for hardware failures. They also have a dedicated 24/7 support staff that is constantly monitoring your website performance.
A dedicated hosting guarantees a reliable bandwidth because unlike shared hosting, there is no one else sharing your resources. You also get enhanced options which will help you keep your site up and running during traffic spikes.
Your dedicated hosting provider protects your server against natural disasters, theft, and other unforeseeable events. You can also select DR site or backup solutions so that your data remains secure in case of a disaster.
When to Use Cloud Hosting
Cloud hosting offers a flexible environment for your website. It is ideal for businesses who are growing and fluctuating with bandwidth demands. If you have a fast growing business, you can easily scale your servers and all your resources accordingly. This agility is what makes cloud hosting so desirable to business owners.
Cloud hosting also lets you and your team focus more on business related activities as your provider takes care of all the server side issues. They handle all the automatic software updates and server maintenance taking a big burden off your shoulders.
With cloud computing, you can have remote teams working for your project from anywhere around the world. You can offer a flexible working hour for your employees, as a result, they can enjoy the work-life balance they always wanted.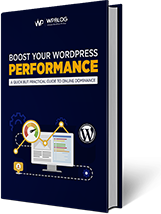 Create Faster WordPress Websites!
Free eBook on WordPress Performance right in your inbox.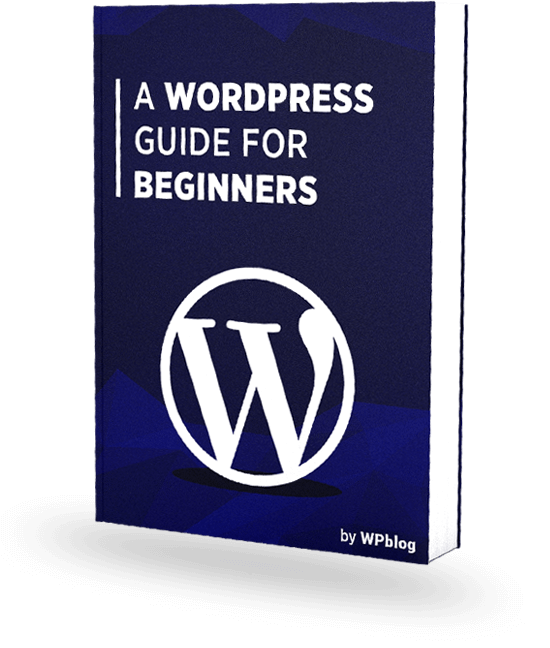 Create Faster WordPress Websites!
Free eBook on WordPress Performance right in your inbox.