12 Low Budget Online Marketing Tactics For Small Businesses
— August 29, 2017
•

5

Minutes Read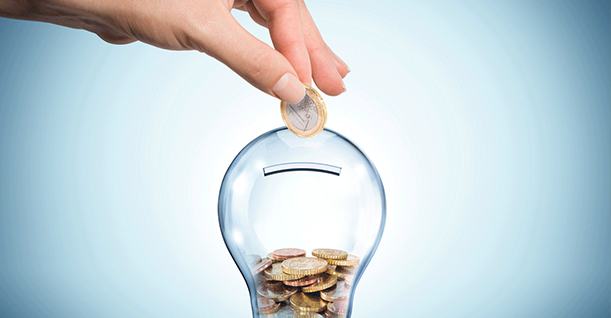 If you're running a small business with a low budget, you should really plan ahead about how you're going to market yourself. This is because there might be a possibility that your business could fail because of lack of marketing initiatives that translate into revenues and growth.
In this article, I have made a list of online marketing tactics for small businesses so they can gain plenty of visibility and boost their sales.
Opt For Newsletters
Businesses use newsletters to send useful information about their products and services to their customers. The standard format for newsletters these days is PDF because it works best with responsive design. Have in mind that adding different types of online newsletters will make the response rate even bigger. MailCharts has released a great source with many newsletter examples that you can use for your campaign.
The content of the newsletter should be targeted toward the customers and their issues. You must also ensure that the newsletter is sent regularly because customers expect regular updates from the businesses they follow.
Of course, simply publishing your newsletter is not enough because you also have to promote it. One of the many ways in which you can do this is by placing the newsletter link in your email signature. You can also encourage your customers to share the newsletter with other people of same interests.
Customer Reviews
A customer review is an important factor behind online purchasing decisions. In fact, according to Small Business Trends, customer reviews translate into an average 18% climb in sales. Whether dealing with good or bad reviews, gathering feedback allows you to better market your business to your customers.
In case of bad reviews, encourage your customers to provide a reason for their dissatisfaction. You can then look into the root of the problem and solve it so that you can better satisfy your customers.
Build An Email List
Email marketing is an efficient method for engaging and converting customers. In fact, emails are more effective than social media platforms because of better readability and high click-through rates. With every $1 spent on email marketing campaign, you get an average of $44 in ROI.
If you're looking for a free option, I recommend using MailChimp or Constant Contact. Once customers subscribe to your email list, you can provide them product information to increase their conversion chances.
Ask For Referrals
One of the best ways of growing awareness of your business is to encourage your present clients for referrals. Usually, the perfect time to ask your clients for referrals in most projects is at the final meeting with your client.
You can also start an online referral program by using a software such as ReferralCandy and add to your list of referral contacts. Give your employees their own URL for referral sales and then provide proper incentives for achieving sales figures.
When clients are happy, they will refer your company to their friends. You should ask your clients for a testimonial along with the referral which you can use on your website as company endorsement.
Start Blogging
Blogging is another cost-effective marketing tactic of attracting customers by using various forms of content like images, audio and video. A well-written and relevant blog can improve your website's search engine ranking significantly because of the standing of individual blog posts in the search engine results. Users who share your blog content on social media will increase the awareness about your business.
For small businesses, it could be a challenge to get their blogs noticed online. Nevertheless, blogging is a cost-effective and fun marketing tool. You can share your expertise about your products and services. Social media extends the reach of your blog, thereby increasing the visibility of your website.
Create a Social Media Plan
Social media is one of the best ways for connecting and engaging with your customers. However, it's not as simple as just picking a single social media platform and being done with it. Like every other marketing tactic on this list, you have to devise an efficient plan to promote your business.
Facebook and Twitter are the biggest platforms, but it doesn't mean that most of your customers are using them. You can ask your customers about it directly using survey tools such as SurveyMonkey. If your website gets enough traffic, you can set up an online survey.
Once you know which platform to use, establish your social media goals, which could be either to increase traffic or product sales.
Use Google Analytics to keep track of your website, mobile and social media application data. The goals feature in GA allows you to see the progress of your site's engagement goals.
Use LinkedIn
LinkedIn is a powerful social networking platform that allows you to connect with potential customers. With LinkedIn, you can showcase your products and services by creating a Showcase Page for your company page. Make sure these pages come with a large hero image and a two-column design. You should place targeted SEO keywords in your company page as well as your updates.
You should promote your company page on your website, newsletters and business cards.
Make Use of Pinterest
Pinterest curates content such as images based on a visitor's personal interests or what they search online. You can use Pinterest to pin your website's images and upload them to a board using the "Pin It" button on their browser. Help your customers pin your website's images by adding Pinterest and Pin It buttons on your website.
Don't just create a few pinboards of your website and be done with it because it won't create much interest in your products and services. The idea is that you pin, repin, follow customers who are viewing your pins and comment on a regular basis.
Be sure to use proper well-worded descriptions of your products and services with each of your pins. This is important because you have to sell your business to your customers by explaining what your products and services are capable of.
Advertise on Facebook
Facebook ads are a highly effective and inexpensive marketing tactic for small businesses. The ads allow you to target your customers based on their location, interests, gender, age and other factors. Creating a Facebook ad is very easy as you only need a good headline, brief description of your business, a link of your website and an image.
The Facebook Ads Manager enables you to test several ad sets, find the perfect audience, and find out which one works best for you. Facebook also offers a variety of third-party tools such as AdEspresso, where you can run and test your campaigns.
List Your Business On Google
Get your business registered on Google My Business to attract local customers. GMB lets you add your business information to Google reviews, Google+ profile, Google Maps profile, Google Analytics data and Google Insights in one place.
As soon as your small business gets registered, you will be able to take advantage of local search results.
Make a Video Channel
Video content is arguably one of the biggest online content forms. With a video channel for your business, you can better showcase the uses of your products and services. YouTube is by far the best option for small businesses.
According to a find by Sprout Social, customers mostly want honesty from brands on social media. When you film behind-the-scene videos of how your business works, you can attract customers who wish to learn more about what you are selling.
StumbleUpon Advertising
StumbleUpon generates random pages for users based on their interests. For small businesses, I recommend using StumbleUpon Ads. This platform allows you to create ads with a responsive design that can be seen on devices of various screen sizes. You can get thousands of visitors by paying only a few dollars to StumbleUpon.
If visitors like your content, they can upvote it and share it with their friends and StumbleUpon's recommendation engine. As a result, StumbleUpon will eventually help you attract thousands or millions of readers to your website.
Conclusion
If you're looking to increase the visibility and boost the sales of your small business then use the above marketing tactics. If there is anything you feel I have missed out on, do let me know in the comments below.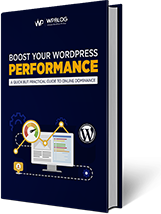 Create Faster WordPress Websites!
Free eBook on WordPress Performance right in your inbox.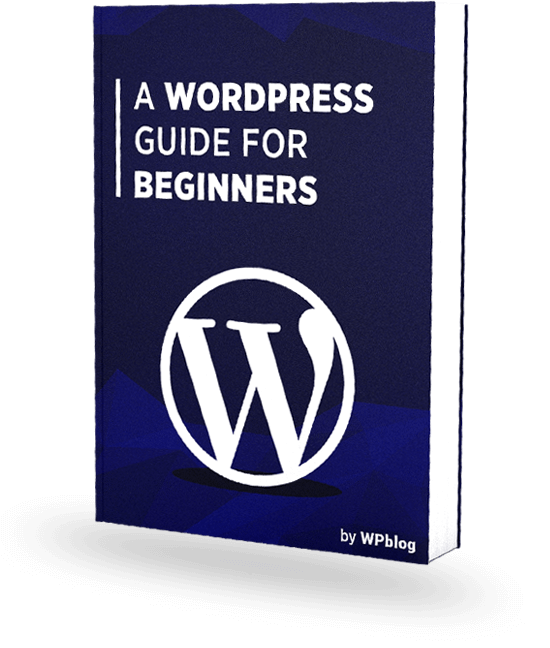 Create Faster WordPress Websites!
Free eBook on WordPress Performance right in your inbox.