Choose the Best Responsive Image Slider WordPress Plugins for Your Website
— April 11, 2018
•

5

Minutes Read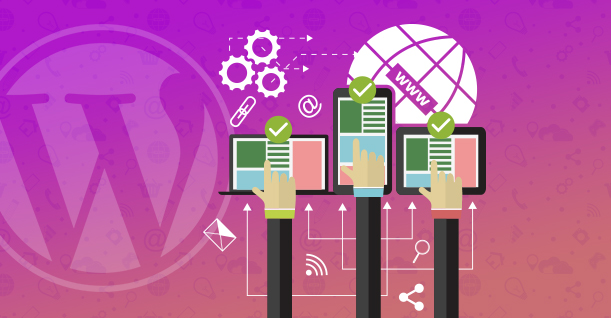 A WordPress slider is the best way of catching the attention of the visitors on your website. Just like a basket full of fruits, sliders provide an awesome opportunity to showcase distinct types of content, images and featured posts. Sliders have gained immense popularity and are among the essential design elements of any WordPress website.
Given the huge number of free and premium themes, it is essential for you to know that all plugins do not support every theme. If you have invested in mobile-friendly themes for creating your site, you cannot take the risk of breaking the awesome experience of your customers with resource-heavy sliders that do not respond to all screen sizes.
In this article, I will list down some awesome responsive image slider WordPress plugins that are sure to meet your needs and demands of creating awesome UX.
Smooth Slider

Smooth Slider is a prominent plugin that offers a content and image slideshow with a personalized background and slide intervals. Because of responsive layout and six transition effects, this plugin is sure to provide an awesome experience to the users. It also completely supports category slider, custom slider, and recent posts slider. This plugin is ideally developed as a carousel image slider but is versatile enough to be used as for gallery sliders, content sliders, and video.
Ultimate Responsive Image Slider

Ultimate responsive image slider is one of the most popular responsive slider photo gallery plugin for all WordPress websites. You can easily include numerous image slides in one slider with the help of the integrated uploader. Once done, simply publish the infinite slider on your blog or website.
This responsive image slider comes with numerous settings such as custom width and height, slide thumbnails, autoplay slides, navigation buttons and many more. You can seamlessly configure every image slider gallery setting as per your requirement.
Download Ultimate Responsive Image Slider
EasyRotator

This WordPress plugin is designed to help users create captivating, responsive photo sliders and rotators for your WordPress sites in no time. You can seamlessly include rotators into your pages and posts or rotator widgets of any theme. Select photos and set links, choose a layout and personalize it all as per the demands of your design and marketing pitch.
Meta Slider

Meta Slider has a serious following in the WordPress community (as indicated by the number of downloads. The plugin has an easy interface which makes it real easy to design a slideshow that fits right into your design. You can simply drag and drop the images right from your Media dashboard. Next, including captions and custom slide data is a walk in the park.
Also Read: All You Need to Know About WooCommerce Product Slider Plugins
Sangar Slider – WordPress Responsive Slider

Sangar Slider is an awesome slider plugin for WordPress that comes with a layered slider, sleek animations, swipe and touches support. The slider also comes with splendid layer slider that can be easily integrated with HTML contents such as images or texts in all layers. You can also design your own theme and template with the help of its API. With the help of layer editor, you can simply create your layer content utilizing drag and drop and all the elements in the layer can be edited in addition to content transition.
Soliloquy Lite

Soliloquy WordPress plugin is an ultimate option for users who wish to create a captivating site. The plugin ensures speed, responsiveness and simple to use feature. Apart from these features, this plugin plays a significant part in getting good SERP rankings. It allows you to include metadata for all the slides and modify this into a SEO friendly content area. With the assistance of this amazing slider, you can utilize several premade slider templates to enrich the appeal of your WordPress website.
Avartan Slider Lite

One of the most popular WordPress slider plugins, Avartan Slider Lite is an outstanding slider that delivers your message in an innovative way with the help of video elements, images, and text. It also provides complete support to CSS3, YouTube, HTML5, Vimeo and various transition effects, drag and drop builder, element animations and many more. The good news is that you really don't to know CSS and JS and yet, you can still create captivating sliders in minutes. You can seamlessly include Avartan anywhere on your site with its slider shortcode, PHP function, and widget.
Ultimate Blocks

Ultimate Blocks is a Gutenberg blocks plugin that has an Image Slider block. It lets you create simple and responsive image sliders directly from the new WordPress editor. Just add the block and upload images, and you are done. You can see a demo slider here.
In addition, Ultimate Blocks offers some other blocks like tabbed content, content toggle, styled box, testimonial, progress bar, and more.
Summing Up
To sum up, it is a nerve-racking process to choose the best WordPress slider plugin for your site. You will come across numerous slider plugins that further complicates the choice. If you feel that I have missed out your favorite slider plugin, drop a line below.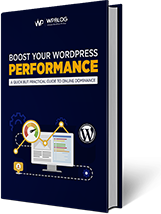 Create Faster WordPress Websites!
Free eBook on WordPress Performance right in your inbox.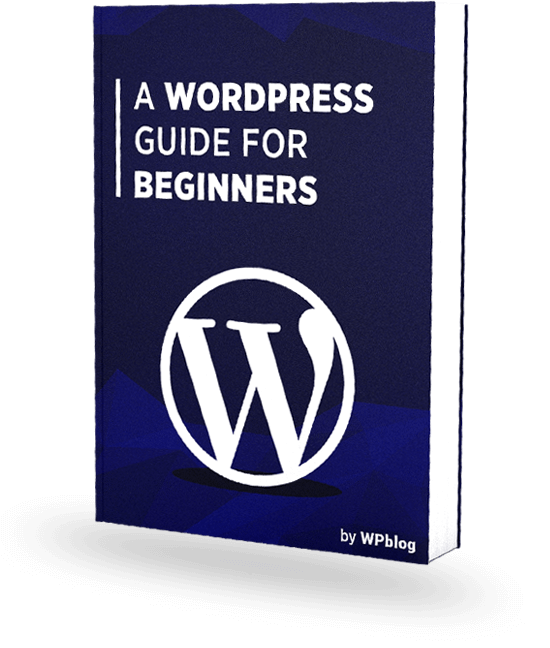 Create Faster WordPress Websites!
Free eBook on WordPress Performance right in your inbox.