13 Signs That Your WordPress Site Is Hacked!
— August 15, 2017
•

5

Minutes Read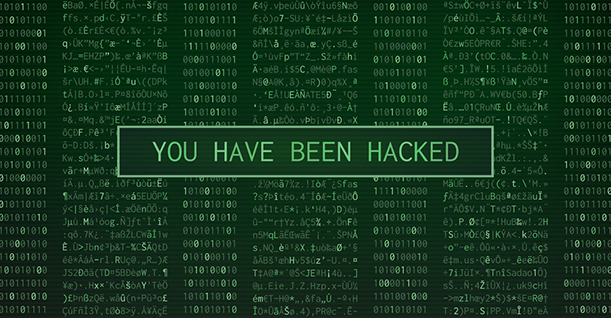 While WordPress continues to dominate the CMS world, it is not getting any safer. Hackers have found newer ways to hack into WordPress websites. The most ridiculous being the most recent one; hackers launched brute force attacks on WordPress sites using wifi routers. Thousands of websites were compromised as a result.
Signs of a Hacked WordPress Site
Despite taking every security measure and installing high-end security plugins, you cannot stop the inevitable. If you have a website, regardless of it being on WordPress or any other CMS, then you are likely to be a victim of hacking.
The solution to any problem starts with identifying the problem. This article covers all the signs that indicate your website site is hacked. If you encounter any of these signs on your website, you need to take evasive action.
1. Unusual Traffic Origin
If you regularly keep a check on your analytics, you would have a fair idea where your traffic is coming from. Those locations are probably the ones that you are targeting. As soon as your website is hacked, you will see a change in the trend of your website traffic. Your analytics will report unusual traffic coming from regions that you haven't even heard of before.
You might also notice traffic coming from users using outdated browsers, browser size and screen resolutions. All these, are strong signs that you are receiving automated traffic from bots that are generated by hackers and your WordPress site is hacked.
2. Sudden Traffic Drop
While we are on the topic, let's talk more about how your website is affected when it is hacked. Hackers can hijack your traffic and redirect it to spammy websites. It is easily noticeable as your analytics will report a dip in the graph. However, it's not easy to figure out why it is happening. This is because hackers can identify logged in users and will not redirect them.
Another reason behind a dip in your traffic can be Google itself. Your visitors might not be able to access your website because Google has blacklisted it. Google can identify a hacked website and prevent users from visiting it.
3. Change in MT/MD in Search Engine Results
Some hacking attempts are not visible on the website. Your home page or internal pages might look absolutely fine after your WordPress site is hacked. Hackers might not change your site's content but might change your meta titles and meta descriptions. This can spoil your search engine rankings. That is why it is important to keep a regular check on your search engine results.
4. Spammy Links Added to Your Website
Creating backdoors in your website is probably the oldest trick in a hacker's book. Hackers create gateways to gain access to your website's control center. This usually goes unnoticed unless a hacker has made changes to your website.
Hackers can create links to spammy sites from your WordPress website. These links can be in the footer of your page so they are hardly noticed. You must conduct link audits on your website to make sure there are no spammy links.
5. Disfigured Homepage
Some hackers are not that stealthy. They tend to make it obvious that a WordPress site is hacked by changing how the homepage looks. These hackers want you to notice that your website is hacked so they deface the first thing anyone looks after visiting a site.
They might replace the entire homepage with a message to let you know that your website's security has been compromised. This usually happens when hackers want to extract ransom money from site owners.
6. Slow Speed and Unresponsive
Every website anywhere has a good chance of being attacked by a denial-of-service attack. This kind of an attack involves multiple servers and computers from all over the world using fake IP addresses. Hackers usually use this method to send multiple requests to your website at the same time. If your server size is small, your website will probably crash and become unresponsive.
So if your website is suddenly slow, you are probably a victim of an attack. There might be other reasons as well. Read how you can speed up your WordPress website.
7. Suspicious Scheduled Tasks
Some hackers are clever. They will enter your website and leave without touching a thing. You won't know your WordPress site has been hacked until after a few weeks. This is because some tasks have been scheduled for the future on your server by the hacker. These scheduled tasks are called cron jobs and hackers can use cron to schedule tasks on your server without you finding out.
8. Spammy Popup Ads
These type of attacks are used to divert your website traffic to illegal websites by showing them pop up ads. Hackers enter your website through a backdoor and show popup ads to your visitors. Ads are not shown to logged in users so if you're logged into your WordPress website, you probably won't know about these ads being shown. Make sure you check your website through different browsers or ask your teammates to access your website every now and then.
9. Crashed Site
Often hackers don't want to mess with your codes or display ads – they simply want to crash it. Upon accessing your server, hackers will start deleting your files. Normally, hackers won't be able to delete all of your files from your server. In this case, it is important to have a reliable WordPress hosting that regularly create backups of your website.
Installing backup plugins is also recommended for added assurity of your data. Read about the best WordPress backup plugins for your website.
10. Unable To Send And Receive Emails From Your Website
Some hackers want to use your server to send spammy emails to everyone. If you are unable to receive or send emails from your WordPress, that serves as a strong indication that your WordPress site is hacked.
11. Unusual Files In Your Website
It is always good to have a little technical WordPress knowledge. Hackers sometimes add files to your website that you will never know about if you don't know your way around WordPress. Inexperienced WordPress users install security plugins that regularly scan websites to detect suspicious files.
Here are the top security plugins for WordPress that your can use to counter this issue.
12. Unable To Login
If you find yourself locked out of your WordPress website and couldn't login, chances are that your website has been hacked. Hackers often change website credentials after hacking into it. Sometimes the situation is even worse. Hackers can completely change or delete your user account. This way you won't be able to retrieve your password because your user account don't even exist.
13. New User Accounts
If you reserve the right to add new user accounts, then you must get suspicious if you start seeing new user accounts being added to your website. In some instances, the suspicious user account has admin rights and you might not be able to delete it.
These are all the possible signs that let you know your website has been hacked. If you have encountered some newer symptoms, feel free to mention them in the comments.
Frequently Asked Questions
Q1. What are signs that a website has been hacked?
Load time reduces dramatically
Your site is redirected to another website
Your Emails are Sent to Spam
Traffic is originated from unusual sources
Disfigured homepage
You are unable to login
Spammy popup ads
Q2. How to keep your WordPress site from being hacked?
Regularly backup your WordPress website
Use SSL for data encryption
Implement 2 factor authentication
Set stronger passwords for your WordPress admin panel
Monitor your files
Change your login URL
Limit login attempts
Q3. How to remove malware from my wordpress site?
Backup the Site Files and Database
Download and Examine the Backup Files
Delete All the Files in the public_html folder
Reinstall WordPress
Reset Passwords and Permalinks
Reinstall Plugins
Reinstall Themes
Upload Your Images from the Backup
Install and Run Security Plugins
For full article visit: 10 Steps to Remove Malware from Your WordPress Site
Q4. How to fix hacked website?
Scan your site to identify hack
Check Core File Integrity
Check Recently Modified Files
Clean Hacked Website Files
Clean Hacked Database Tables
Secure User Accounts
Remove Hidden Backdoors
Remove Malware Warnings
Update and Reset Configuration Settings
For full article visit: How to Clean a WordPress Hack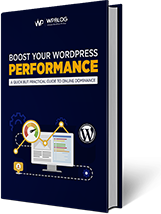 Create Faster WordPress Websites!
Free eBook on WordPress Performance right in your inbox.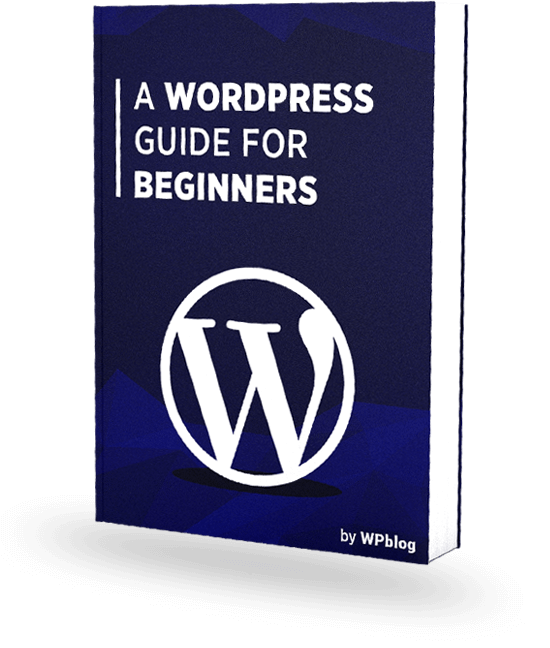 Create Faster WordPress Websites!
Free eBook on WordPress Performance right in your inbox.