Tackle and Overcome the Common Issues You Might Face with WordPress
— July 17, 2018
•

3

Minutes Read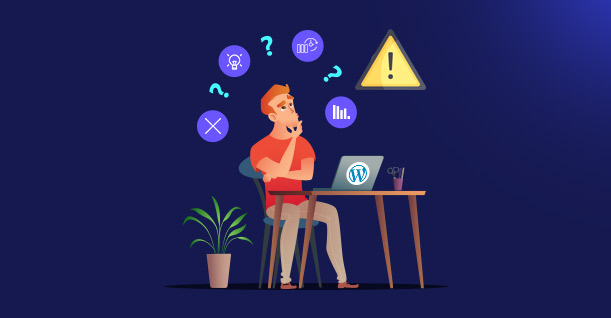 It is true that WordPress is the most popular and widely used content management system nowadays, and millions of websites depend upon it. It's not perfect by any means, and sometimes though, things do go wrong due to some flaws in the system. These flaws might impact the security of your website, which in the age of hackers, is a recipe for disaster.
We spoke to an expert at Tayloright who assured us that this could develop into a serious problem, one that would compromise lots of confidential information. Below are some measures that might help your resolve the common WordPress issues you might face.
Inadequate Security
WordPress itself is not the best in class when it comes to security, and the problem comes from the wide range of plugins that are being used in conjunction with WordPress. The core should, therefore, be secured with passwords that are changed at regular intervals. For the plugins, it is always preferable to download only from trusted sources. When there are updated versions of plugins available, the website should be updated accordingly as well to boost compatibility.
Finally, there are some plugins available specifically for providing security to the site, using them is always a smart move.
Risky Pingbacks
Continuing on the theme of security, WordPress allows websites to communicate with other sites using a feature called pingback. For communication, pingbacks are useful, but they often become vulnerable for DDoS attacks.. Pingbacks come bundled with WordPress, and there is no option for not using them either. However, there is an option to disable them from within the site itself.
Image Compression
Many websites require images to be compressed to fit in better with the overall layout of the page. The default setting for compression of images in WordPress is 90%, but this might not work equally well for all images and on every website.WordPress users should consider this fact and then modify settings accordingly to suit their audience.
Image Thumbnails
WordPress uses thumbnails at specific locations of a website, like a footer or right beside the post listings. By itself this is fine, but it creates problems due to the usage of another useful WordPress feature – themes. Once the website owner decides to use a new theme on the website or blog, the older (earlier) thumbnails would continue to follow the earlier theme and would need to be manually changed to adapt to the new theme.
Unsafe Themes
Continuing on the topic of free themes, it is a less known fact that not all WordPress themes are free from vulnerabilities. The source code of the theme needs to be checked and cleaned to remove all potential risks. It is one of the most common WordPress issues but the good news is, that there are plugins available to help solve this issue and save trouble for the website's owner.
Unwelcome Social Proof
Because of the huge popularity of social media apps, many websites and blogs believe in providing links to related profiles on different social media apps. This is useful for the visitor of the website, but for a blog or website that is just starting off and not that popular, these buttons have an inbuilt feature which isn't necessary or productive. The buttons show real-time numbers about how many times that content has been shared. So if that number is a single digit or a low double-digit number, then it conveys a negative impression. There are plugins available which can disable this feature for displaying a number of shares.
Unsatisfactory Speed
A large number of users browse websites or read blogs on their mobile phones today, and this could be a reason for very low patience thresholds for many users. But whether on mobile or a computer, it is true that if a particular page takes too long to load, it usually puts off the viewer who closes the window and moves on. An overdose of plugins or an incompatible web browser makes most WordPress powered websites laggy. If the website doesn't use compression protocols for the files it uses, the speed could be affected as well.
No Plan B
A computer crashing is one of the biggest causes of distress among users. Similarly, if there is a system breakdown for a webpage, WordPress doesn't offer any backup functionality to recover all the hard work. But, there are paid plugins that can be used to secure a website or a blog.
It is easy to get carried away by all the good press WordPress receives, but it would be foolish to not take some important aspects and shortcomings of the most popular content management system out there. I hope that this article clears your understanding of the common WordPress issues. If you have faced any more issues with your WordPress website, share your experience in the comments.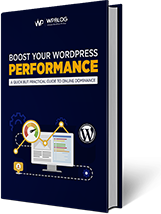 Create Faster WordPress Websites!
Free eBook on WordPress Performance right in your inbox.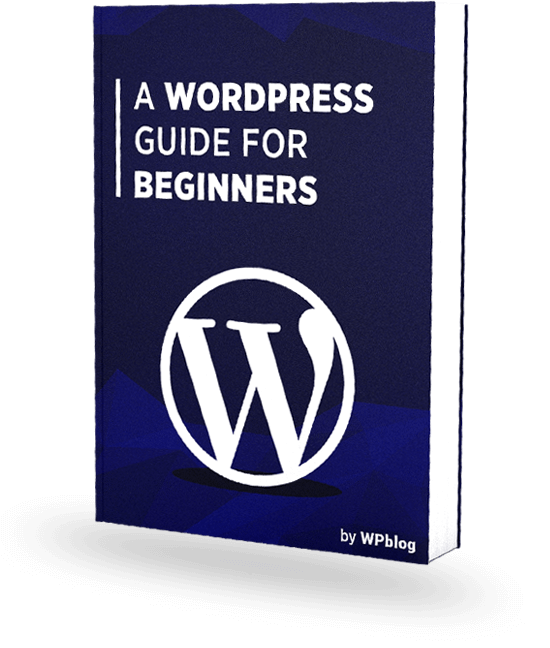 Create Faster WordPress Websites!
Free eBook on WordPress Performance right in your inbox.