Top 7 WordPress LMS Plugins in 2019
— December 27, 2018
•

7

Minutes Read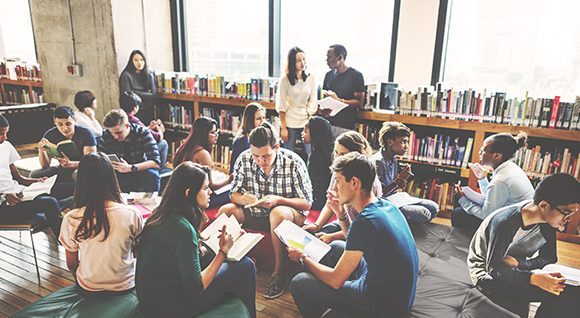 Internet is more than just memes and cat videos. People have been seeking knowledge and skills from the internet for so long. It has become a great place to acquire updated information about almost anything.
No, I am not talking about "Googling" every other thing that you don't know. People are now willing to spend a heavy amount of money on eCourses. Websites like Udemy and Coursera are offering courses with wide ranges in terms of specialty and price.
Fact: Udemy currently offers 40,000 courses and has more than 10 million students.
We can safely establish that the earning potential of these online courses cannot be underestimated. You can design your own courses on websites like Udemy and get paid as an instructor. That would, however, mean that you will play by their rules. If you wish to have complete control over your eCourse, you must self-host it on your website.
And what better platform to host your eCourse website than WordPress? Being the best website building tool, WordPress is equipped with all the functionalities that you need to share your knowledge to the world. All you need is a WordPress Learning Management System plugin for your WordPress website.
A good enough Learning Management Plugin comes with all the features that will allow you to run an online course on your website. You will be able to design your own course and share it with your students the way you want it.
This article covers all the best Learning Management System plugins that you should check out if you wish to host an eCourse on your WordPress website and thus, aiming to help you find the best LMS plugins for WordPress.
1. Tutor LMS
Tutor LMS is a completely UI-based WordPress LMS plugin that comes with a free and a premium version. It is feature-rich and super easy to use so that any level of users can create courses easily.
There's a drag & drop course builder inside Tutor LMS that enables you to createwell-structured courses that are multi-instructor ready. It also comes with WooCommerce and Easy Digital Downloads to sell courses that convert easily. Managing earning and withdrawal
requests are also made simple in Tutor LMS.
The advanced course creator in Tutor LMS comes with 10 unique question types, quiz timers, randomizing question order and a plethora of useful options. You'll be creating fun, interactive and challenging quizzes easily.
Tutor LMS comes with many useful add-ons that boost functionality. You can include multi-instructors, multimedia attachment, emails, certificates, course preview and more. The reports addon in Tutor LMS comes with powerful analytics that help you understand the course performance over advanced filters.
Tutor LMS focuses on making complex processes much simpler while helping your entire course lifecycle.
You can download the free WordPress LMS plugin version of Tutor LMS or the paid version that starts at $149 for 1 domain license, 1 year updates and 1 year of priority support.
2. LearnDash

First on our list of finding the best LMS plugins is LearnDash a premium but one of the best lms plugin for WordPress that is easy to use. It gives you a wide range of options that you can use to enhance your online course. The plugin allows you to easily create courses with different quizzes, lessons, topics and categories. The drip content feature allows you to schedule courses for your students.
LearnDash comes with different types of assignments for your users. It also lets you comment on assignments after you have approved them. You can set prerequisite courses for your students restricting them from opting for a course if they haven't completed the previous one. The plugin also comes with quiz and assignment management tools with various question types.
What makes this a really nice plugin is the fact that it is compatible with multiple payment gateways like PayPal, Stripe, and 2Checkout making it easy for you to open up to a wider audience worldwide. You can easily install additional membership plugins like bbPress. On top of this, there are many amazing WordPress themes specially created for LearnDash. One of the most advanced solutions that covers everything you may need for your online courses, schools, communities and membership sites is Buddyboss for LearnDash theme.'
The pricing starts from $129 which gives you a 1-site license, unlimited courses and unlimited users.
Get LearnDash
3. LifterLMS

LifterLMS is another premium Learning Management System plugin that comes with tons of features. It makes it super easy for you to set up your online course, even on existing WordPress website.
The plugin accepts payments through PayPal and Stripe, which makes it easy for interested individuals to buy your courses through the most popular payment gateways. You can also receive payments manually if you don't want to use any of the available gateways which helps you reach out to a wider spectrum of audience overall.
The plugin comes with multi-tier courses which lets you integrate training modules, lessons, categories, etc. You can create small courses to full-fledged degree programs with LifteLMS. Content dripping, course prerequisites and group memberships lets you have better control over your online course.
You can also engage with your users with powerful features like automated emails, badges and certificates upon completing a course. The plugin also lets you restrict the content on your WordPress website.
With the amazing add-ons, you can easily manage affiliates, your email marketing and also integrate eCommerce plugins, making LifterLMS one of the best LMS plugin for WordPress.
The plan start from $99 which supports 1 site and has unlimited updates for 1 year.
Get LifterLMS
4. LearnPress
LearnPress is one of the best LMS plugin for WordPress that happens to be another free. It also serves as a powerful learning management system plugin to get your online courses up and running. The installation wizard makes it easier for you to install and configure the plugin.
The plugin lets you easily create courses by using lessons, quizzes and questions. The lessons and quizzes can also be used from one course to another. The content on your WordPress website can be exported as well so that it can be used on other websites that use LearnPress.
The plugin is rich in features and is flexible. The plugin supports PayPal by default but you can add other payment gateways as paid add-ons. Paid users can benefit from official support while free users get limited support.
You can extend the features of this plugin through the amazing add-ons it comes with. The plugin lets you enhance your online course by using drip content, quizzes, assignments, grading and much more.
Get LearnPress
5. WP Courseware
WPCourseware is one of the best LMS plugin for WordPress since it makes it easy for you to create all kinds of online courses. The tons of features make the plugin one of the most popular WordPress LMS plugins.
One of the best features of this plugin is flexibility. The plugin is very flexible which lets you design a powerful course with a variety of learning material for your users. The plugin creates a more engaging learning environment and gives you the freedom to create the course of your choice.
You can have multiple courses on your website and each course can have multiple modules, units, and quizzes.The plugin comes with drip content, prerequisite features to give more control over your online course.
The question bank lets you add different quizzes on your courses while supporting instructor profiles. The plugin also supports instructor gradebook, student gradebooks, custom emails so that the learning is as engaging as possible. Various memberships and e-commerce plugin integrations are also possible with WP Courseware.
The basic plan, Teacher, is priced at $99 which allows you to use the plugin on 2 websites and get 1 year of updates. Even though it is a bit expensive, it is extremely extensive when it comes to functionality.
Get WPCourseware
6. Sensei
The plugin is developed by people who were responsible for WooCommerce. The plugin is user-friendly and flexible making this one of the best LMS plugin for WordPress. With this plugin, course creation is super easy and quick. The plugin might not be as powerful as other plugins on this list but it lets you offer badges and certificates to your users to create maximum engagement.
You can run quizzes and assignments for all your courses and can grade them manually as well as automatically. However, to sell your courses, you will need to install WooCommerce. For every course you want to sell, you will have to create a product and link it to your course.
Since it is not as powerful, there is no third-party integration for Sensei. The pricing starts from $129 which gives you a single site and 1 year of updates.
Get Sensei
7. CoursePress Learning Management System

CourePress was included in our list of the best LMS plugin for WordPress since it is a free plugin that is designed to enable you to easily create your online courses. You can sell online tutorials, courses and lectures with quizzes, automated assignments and completion certificates.
The plugin comes without any limitations when it comes to course creation. You can create unlimited courses with all the features that you need for grading, marketing, assessments, reporting along with student and instructor management.
CoursePress gives you the option to accept payments through more than a 100 MarketPress and WooCommerce payment methods.
Get CoursPress LMS
Start Teaching!
Ready to take teaching to the next level? We included lots of best LMS plugins for WordPress that are designed to make things easier for you in the long run. Helping others to learn is a blessing and something that is lucrative for both the teacher and the student.
Pointing out the best LMS plugin for WordPress is not easy since every LMS plugin has its own perks and features that are targeted for a variety of users. You can check them all since each has their own distinct feature and benefits to offer.
Hosting your online course on your own website gives you more control over your content and how you want it to be distributed. The plugins mentioned in the list will help you start your online course in no time.
Frequently Asked Questions
Q1. What is an LMS plugin?
It is a plugin for online courses and quizzes, specifically designed and optimized to be used for WordPress.
Q2. Which LMS plugins are free to use?
Learnpass and coursePress are amongst the free LMS plugins we have featured in this list. You can find lots more depending on your requirements on the internet.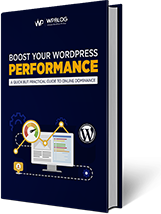 Create Faster WordPress Websites!
Free eBook on WordPress Performance right in your inbox.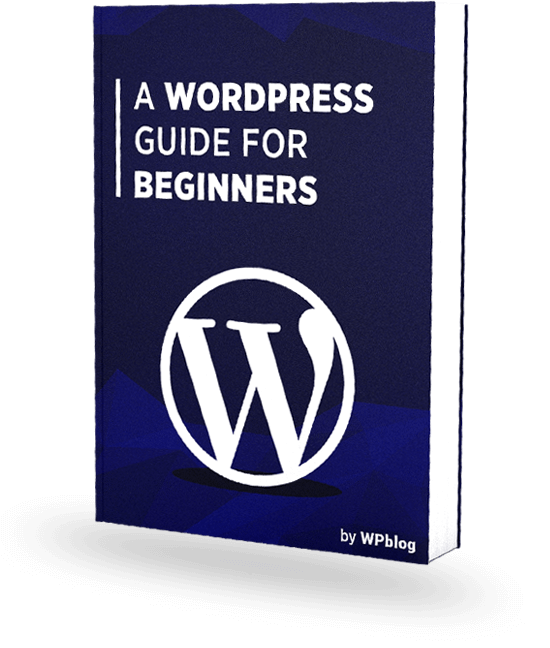 Create Faster WordPress Websites!
Free eBook on WordPress Performance right in your inbox.