What is Visual Composer for WordPress?
— August 7, 2018
•

5

Minutes Read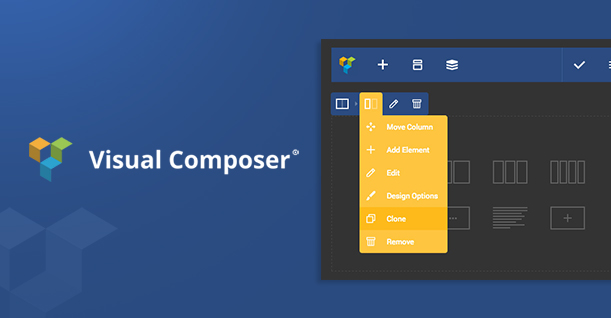 WordPress happens to be one, if not, the most popular platforms for blogs, that's no secret. But what makes WordPress the preferred choice for bloggers and other site owners is what it offers and what it is capable of. Being incredibly easy to use, loads of features and stability are just a few of the many attributes of this platform, but there are some features that really put the icing on the cake, and one of those is the WordPress Visual Composer.
Okay, What is it?
First, let's get to the basics here. You're aware of the wide variety of available WordPress plugins, right? Visual Composer happens to be one of the very best in terms of building your WordPress website. The sheer amount of themes and composers available online can sometimes baffle the average user, so the WordPress Visual Composer steps in to save the day and make designing your WordPress website seamless.
Without further ado, it's time to dwell into this amazing plugin and see what if offers.
Another Page Building Plugin?
Nop. Not just a page building plugin, WordPress Visual Composer offers more than just designing made easy. It features simple drag and drop for almost everything, including boxes, columns, rows, call to action templates and sections, images, accordions, text boxes and so much more. Even though most page building plugins can do that, Visual Composer does it much better with more options to customize and easy for the most basic user to understand.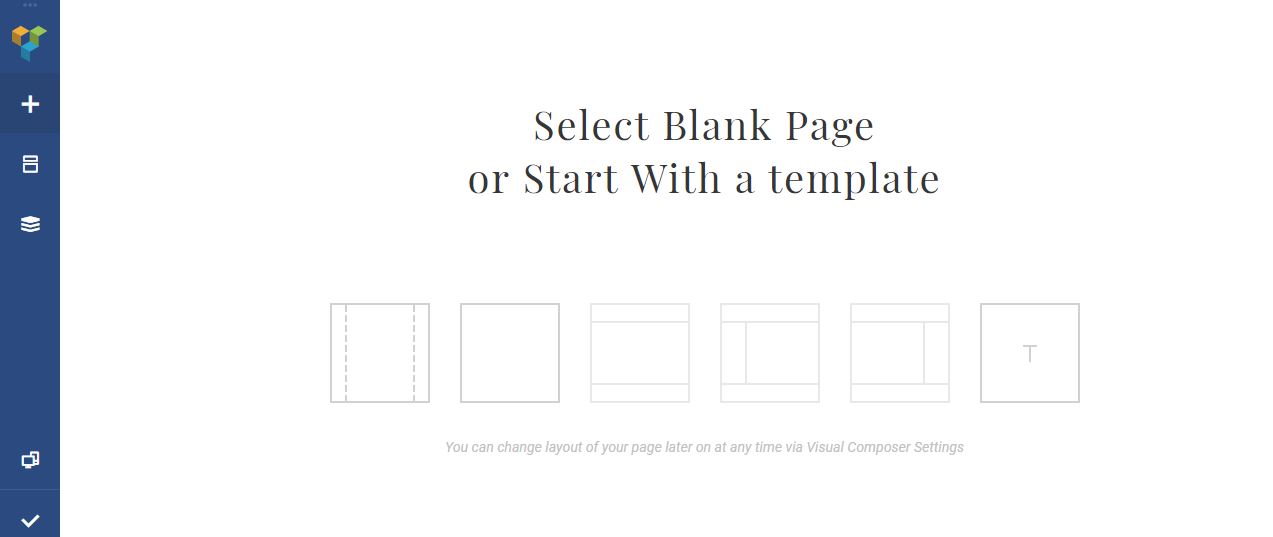 And that's not all. WordPress Visual Composer also happens to be the best selling page building plugin out there now. It puts its functionality in a way you'd be intrigued with more than 50 predefined layouts so you just select what you like and watch the magic happen.
I Need Details, What's it Like?
If you want the details, sit back and relax. To begin with, it's easy to get things done. You are open to awesome predefined layouts, designed to bring out the best in your WordPress powered website. While many page building plugins tend to slow down your website, Visual Composer does the opposite. All the layouts presented to you are optimized to give the best experience possible on WordPress so you don't compromise on anything.
You have lots of categories to play with too. From standard WordPress widgets to several columns and text boxes, its loaded to the gills with features. And just to make sure you're not confused, the layouts are presented in a way you won't feel overwhelmed while choosing. The interface is great with everything organized so it is easier to navigate, add and delete whatever sections you won't be needing.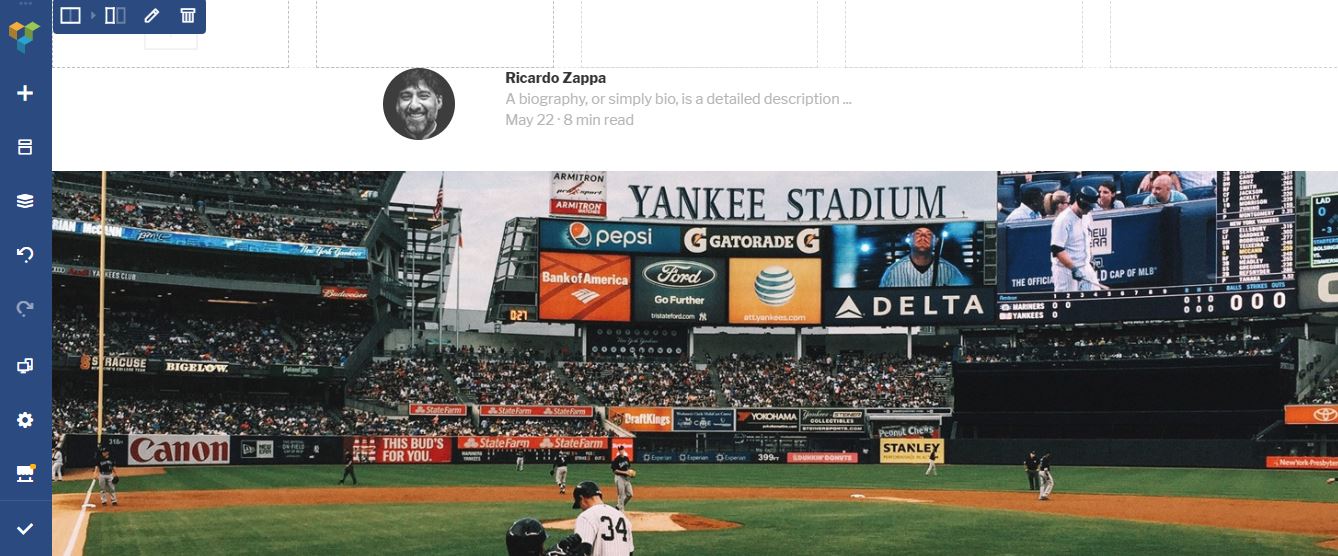 See what I mean? Everything is neatly arranged so you're just getting to what you want and click. Who knew page building would be so easy and seamless. Right?
Each setting has its own unique way of presentation, you have great overviews and previews to see what the site actually looks like when a consumer or visitor visit your WordPress powered website.
So Many Templates, So Little Time
Like you, we love WordPress themes and the ability to make our website stand out. Customization is the key towards showing the world what we're thinking and what we present in terms of our products, right? We also love the ability to change what we want or take inspiration from the best layouts out there and then make it own, customize and present what we own in a way never seen anywhere else. It's all for that unique outlook, isn't it?
Check out the neat and clean interface Visual Composer has. Doesn't it make choosing a layout easier a breeze? You can also browse through several categories which can make selecting your preferred layout very easy, intuitive and engaging.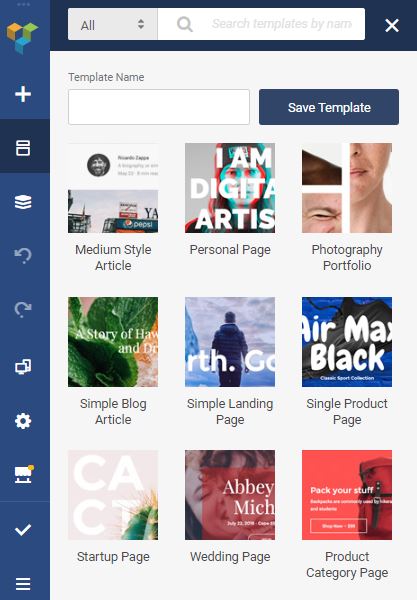 Once you've selected the layout of your choice, you have the ability to edit is as well. Make it your own and add the unique touches you always wanted to make your WordPress powered website unique. What's even cooler is when you have selected the layout you want, the API helps you add even more functionality to every aspect of the feature you're using.
Impressive. What Else?
We're just getting started. With WordPress Visual Composer, you are equipped with lifetime updates and professional support in case you run into issues or don't know your way around. Since changes are part of WordPress, you will see those being implemented inside Visual Composer ensuring you're updated with the latest features being offered for making WordPress a great experience for both you and your visitors.
Frontend Editor – Included
You'd think that's a typing error. It isn't and it's awesome. One of the most fascinating features we've come across is that WordPress Visual Composer is equipped with a full-fledged Frontend Editor, making it easy to dive right into making your page. Since not every theme out there supports this feature, yet, it is still great to see a feature like this being ported and made available on a page building plugin. So without wasting time, you can get your WordPress website up and running in no time.
Extensions Ahoy!
Lots of extensions make WordPress Visual Composer a great plugin. What's awesome is that you can even extend their functionality by integrating your own codes in them. Who'd have thought customizable extensions was a rarity? What you get in the end is, more freedom to customize. All the features mentioned make Visual Composer one of the very best page building plugins for WordPress available today.
I'm Convinced, I Want to Try It
Are you? That's awesome. Just head on over here and check what is possible using WordPress Visual Composer. If you're fully convinced, go for premium.
Conclusion
Visual Composer is one of the all-time greats when it comes to page building plugins for your WordPress powered website. It not only helps page building look easy, but gives you the freedom to do more and experiment with your website.
Find the right design and make it your own. A unique website that compels visitors with a great experience is guaranteed to be a hit. What's more is that a website that speaks of the owner itself gives a deeper insight as to the products or services being offered. In a cluttered digital world, it is always a breath of fresh air to know that there is something different out there, bound to engage the audience.
Getting your website up and running seems quite easy, doesn't it? The part where you need to figure out how to engage your visitors is the phase that needs more attention. With WordPress already powering the most visited websites in the world, choosing it as a platform is an easy choice.
But, creating your own niche with your own unique design ideas is when you really up the ante for your competition. Using WordPress Visual Composer for your website will not only help streamline and fast forward the building procedure, it will also help you explore design ideas and increase engagement with unique and innovative features.
If however, you have any questions regarding Visual Composer, don't hesitate to comment below, i'll get back to you as soon as I can. Happy Page Building!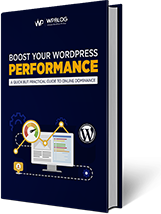 Create Faster WordPress Websites!
Free eBook on WordPress Performance right in your inbox.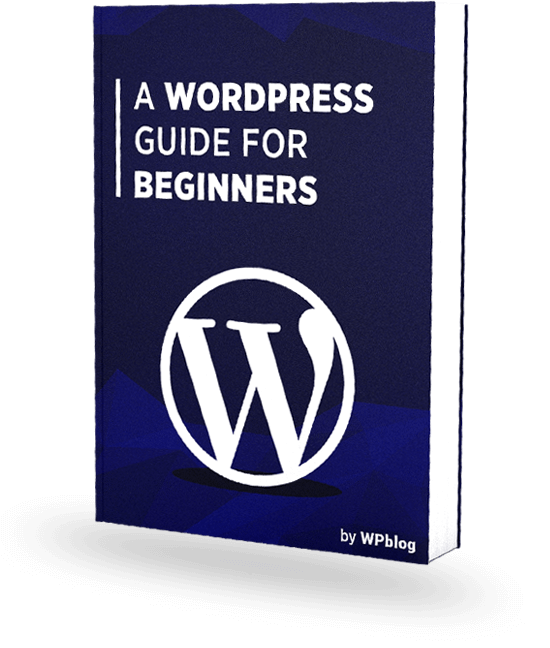 Create Faster WordPress Websites!
Free eBook on WordPress Performance right in your inbox.