18 "Must Have" WordPress Plugins Essential for Every Website in 2023
— September 24, 2019
•

11

Minutes Read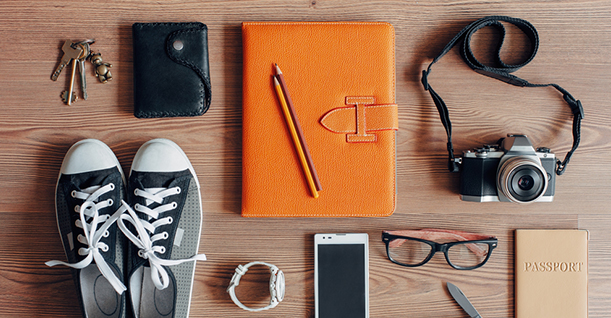 WordPress users, especially beginners have a common question "What are the best Plugins for a WordPress site?". The answer to that question is simple: Use these essential WordPress Plugins that we've listed in this article.
WordPress plugins are components that can be integrated into the WordPress core and there are plenty of essential WordPress plugins that you can download for your website. Users download various plugins because the WordPress core lacks additional functions such as Contact Form 7 for signup or Sucuri for a complete scan of your WordPress website.
I have listed 17 Best WordPress plugins that are great in terms of security and performance for your WordPress website:
1. Relevanssi – WordPress Search Plugin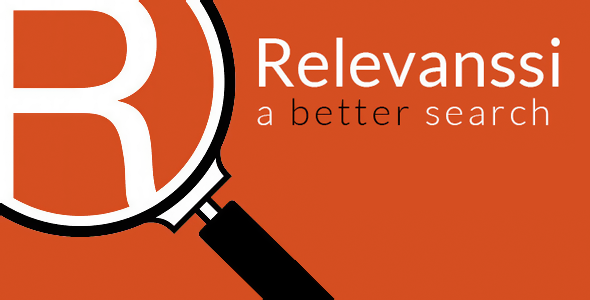 Relevansi is a must have WordPress plugin that replaces the standard WordPress search function with an improved search engine. The plugin also comes with several configuration options and features such as:
Features Include:
Users can find documents by one search term or a number of words.
In fuzzy matching, if complete words do not match then users can use partial words.
In the premium version, you can get "Did you mean?"-type suggestions just like Google.
Index shortcode contents.
Index custom taxonomies and post types.
You can use filter hook to disable post title and post content indexing.
There is an advanced filtering option to help users hack search results the way they want.
There is search throttling that helps improve performances on large databases
2. Jetpack

Jetpack is a WordPress plugin created by the parent company of WordPress, Automattic, which makes this one of the most important WordPress plugins in the WordPress community. Jetpack offers a number of features that boost your website's traffic, security and user engagement.
Jetpack stops hacking, reduce downtime and recover your data by providing:
Monitoring of uptime and downtime
Protection against brute force attacks
Two-factor authentication and secure logins
Jetpack's traffic and SEO features include:
Related posts
Analytics and stats of your website
Automatic sharing on social media platforms like Twitter, Facebook, Tumblr, WhatsApp and Reddit.
Engage and encourage your users to come back to your WordPress website with:
Facebook, Google and Twitter comment logins
Email subscriptions
Posts having infinite scrolls
Contact forms that are completely customizable.
You can present your content in a clean and attractive manner by using:
Fast CDN for images.
YouTube, Spotify and Google Doc embeds
Facebook, RSS Feeds and Twitter sidebar customization
4. Yoast SEO

Yoast is one of the most popular SEO WordPress plugins today with over 3 million installs. The purpose of Yoast is to improve your website's SEO by taking care of all the technical optimization and choose a focus keyword when you write an article.
Some of the most important features of this cool WordPress plugin:
Page analysis that checks if you have images in your posts and if the images have an alt tag that contains a focus keyword in your post. Also, it checks if your posts are long enough, have a meta description if you have used your focus keyword and more.
Yoast allows you to control which search result pages you want Google to show and not show. The plugin
The plugin allows you to enable permalinks, insert meta tags and link elements for Google searches.
You can edit your WordPress blog's robots.txt and .htaccess file with the help of the plugin's built-in file editor.
Yoast is multi-site compatible.
You can use the built-in import functionality feature to import titles and descriptions from other WordPress SEO plugins
5. Akismet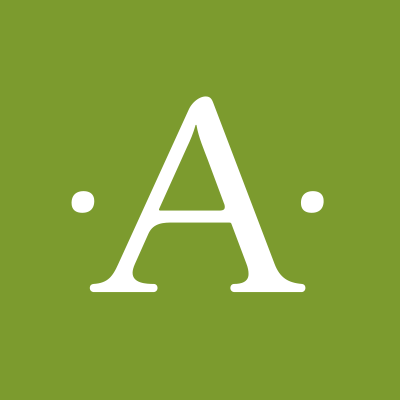 Akismet is another popular WordPress plugin from WordPress parent WordPress company Automattic. The plugin checks and prevents spam in user comments and contact form submissions. You can review all of the comment spam that Akismet catches in your WordPress blog's "Comments" admin screen. Some of Akismet's primary features are:
Features Include:
Moderators can check the status history of each comment to see which one of the user comments are cleared or spammed.
Automatic checking and filtering of all comments to see which ones look like spam.
Moderators can see each users approved comments.
The comment body reveal URLs of misleading or hidden links.
The discard feature blocks the worst spam, which saves you space and reduces your website's load time.
6. Contact Form 7

Contact Form 7 enables you to develop and publish contact forms for a WordPress website. The plugin easily helps you get in contact with your visitors and has a number of other features such as:
Features:
Use simple markup to customize contact forms and mail contents.
The form supports Ajax-powered submitting, Akismet spam filtering, CAPTCHA and more.
Read this article to know more about contact form plugins.
7. W3 Total Cache

W3 Total Cache is one of the more widely used WordPress plugins for increasing the speed and performance of your WordPress website using features such as CDN integration. Some of W3 Total Cache's other benefits include:
Benefits:
SERP rankings are improved, especially for responsive sites and SSL-enabled websites.
Your website's overall performance is improved at least 10 times when the plugin fully configured.
Pages can be loaded faster and users can interact with them as soon as the rendering process starts.
There is an 80% saving in bandwidth through HTTP compression of CSS, HTML, Javascript and feeds.
The plugin's other features include:
Caching of posts and pages on disk or memory or on CDN.
Disk or memory object caching.
Disk or memory database object caching.
CDN, disk or memory feed caching.
Feed, page or post minification.
Integration of reverse proxy via Varnish and Nginx
Our detailed guide to cache plugins will give you a deeper insight into why cache plugins are a must have WordPress plugins.
8. Wordfence Security – Firewall & Malware Scan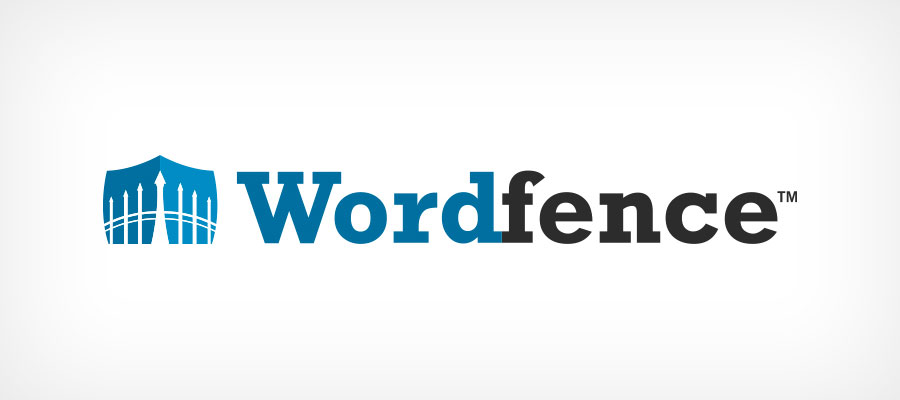 With over 41 million downloads, Wordfence is one of the best WordPress security plugins today that is free, open-source and has a wide range of security features such as:
WordPress Firewall
Web Application Firewall scans for malicious traffic and blocks hackers before they can attack your website.
The Threat Defense Feed updates its firewall rules automatically to prevent latest threats from attacking your site.
Blocking Features
If users break your WordPress security rules, you can decide whether to block or throttle them.
Automatically blocks attackers from your site in real-time if another Wordfence-guarded site is attacked.
You can limit rate or block threats such as bots, scrapers, crawlers while doing security scans.
WordPress Security Login
Improve your login security by using two-factor authentication
Encourage strong passwords for admins, users and publishers.
Lock out brute force attacks by including login security and stop WordPress from showing important info.
Monitoring Features
You can see all traffic in real-time and find out who is using most of your website's resources.
You can determine which geographic area security threats are coming from with reverse DNS and city-level geo-location.
There are more best WordPress security plugins that you should know about..
9. UpdraftPlus
UpdraftPlus has over a million downloads and an average rating of 4.8 stars out of 5, making it the most popular and highest ranking WordPress backup plugin. Its key features include:
Features:
Supports backups into cloud such as Dropbox, Google Drive, Rackspace and more with a single click. Backups of database and files can have different schedules.
Schedule Automatic backups.
Quick restore for both database and files.
Duplicate sites into new locations.
You can control backups from each site remotely from a single dashboard by UpdraftCentral.
Big files are divided into several archives.
The plugin restores backup sets from other backup plugins and migrates them as well.
The premium version can encrypt database backups.
You can select which component you wish to restore or backup.
10. Disqus – Comment System WordPress Plugin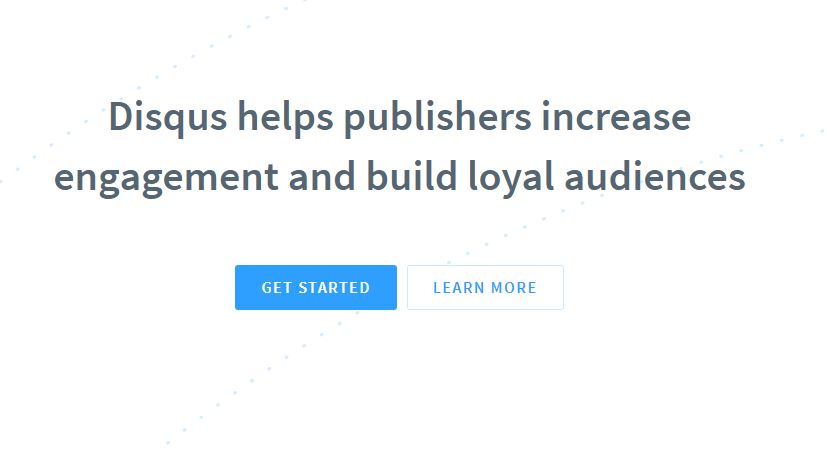 If you are running a blog, your focus must be on attracting high quality, relevant traffic. But that's not enough. To increase the visibility of your blog in SERP and social media, you need high engagement on your blog posts, and the best form of engagement is a discussion.
Disqus is the most popular comment management system used by millions of WordPress users. It helps site owners engage with their audience through comments and the visitors can leave their feedback or ask questions.
Features Include:
Automatically syncs comment to WordPress for backup.
Synchronous loading doesn't affect site's performance.
Monetization options to grow revenue
Export comments to WordPress-compatible XML to backup or migrates to another system
A detailed dashboard to measure engagement
Responsive design
11. Max Mega Menu

Max Mega Menu will turn all of your site's menus into a mega menu. You can add any WordPress widget to your menu and use a theme editor to restyle your menu.
You can also change the behavior of your menu with built-in settings. The major features of the plugin are:
Features Include:
Drag-and-drop Mega Menu builder
Display WordPress Widgets in your menu
Various menu transitions
Hover, Hover Intent or Click event to open submenus
Menu item options including Hide Text, Disable Link, Hide on Mobile etc.
Custom Item Styling
Vertical & Accordion Menus
FontAwesome, Genericon & Custom Icons
12. Revive Old Post
As a blogger, you would not want your older content to go to waste. As much as it is important to release new content, it is also important to republish the content that you released some time ago or else, your hard work would all go to waste.
Revive Old Post helps you keep your old content alive. This must have WordPress plugin automatically shares your old content to drive more traffic from social media. The number of posts and the sharing interval is set by the user so you have complete control of the content and the frequency of sharing.
Features Include:
You can share both old and new posts
Complete control over interval of sharing posts
User can set the number of posts to be shared
Hashtags
Include links back to your site.
Compatible with Google Analytics.
Compatible with URL Shorteners.
WP to Twitter
13. MailChimp for WordPress

Your visitors on your website are your biggest assets. To make full use of your visitors, you would want them to sign up for your newsletter so that you can send them a newsletter and engage with them.
MailChimp allows you to build your email list and also send them newsletters. You can create interactive opt-in forms for your visitors so that they can sign up for your newsletter. It also comes with amazing newsletter templates for your newsletter campaigns.
Here are some features of MailChimp for WordPress
Features Include:
Sign up forms
Mobile friendly designs
Control over form fields
Integration with plugins like Contact Form 7
Add ons
Well documented
14. Broken Link Checker

Broken links on your website can drastically affect your SERPs. Broken links are links that are no longer valid. This can happen due to a website or a web page no longer exists. It can also be a result of a web page being moved without any redirection or the url structure of a web page has been changed.
Broken Link Checker is one of the top WordPress plugins that will monitor and scan your website for broken links. Upon detecting broken links, the plugin notifies you through email or dashboard. Here are some of the features of Broken Link Checker
Features Include:
Monitors and detects links that don't work.
Notification through email or dashboard
Makes broken links display differently in posts (optional).
Prevents search engines from following broken links (optional).
Filter links by URL
Edit links from the plugins page
Highly configurable.
14. User Registration

If you're running an event website you would want your visitors to register to your event through a form. User Registration is a WordPress registration plugin that is used to create user registration and login forms. The lightweight and easy to use WordPress plugin can be used to create any type of registration form on your website.
Some amazing features include:
Simple, Clean and Beautiful Registration Forms
Drag-and-drop Fields
Unlimited Registration Forms
Multiple Column Design
Multiple Form template designs
Shortcode Support
Google RECAPTCHA Support
Email notifications
Email Customizers
15. Google XML Sitemaps

XML Sitemaps are essential to site components that help your website to rank higher in the search engine. XML sitemaps inform search engines about all the pages that exist on the website, the important links on the pages and how frequently your website is updated.
Google XML Sitemaps is a WordPress plugin that creates XML sitemaps for your WordPress website, making it easier for the crawlers to view the complete structure of your website.
Popular features of the plugin are:
Creates XML sitemaps for Google and other search engine crawlers
Supports all kind of WordPress pages plus customer URLs
Notifies search engine everytime you create a new post
16. WP Smush – Image Optimization & Compression Plugin
Website performance is crucial if you want to rank higher in the search engine rankings and drive more traffic to your posts. A faster loading website has a higher conversion rate and better revenue generation capacity. One of the biggest factors that improve load time is the image size. The smaller the image size, the faster the website would load and thus, the better the website performance.
WP Smush is one of the most recommended WordPress plugins for the image compression which automatically compresses all images on your website. You can set the maximum height and width of images you want on your website, and the plugin will scale the images as it compresses them.
Features of WP Smush include:
Advanced lossless image compression
Control maximum width and height of images.
Process JPEG, GIF, and PNG image files.
Optimize any image in any directory.
Smush images to 1MB or smaller.
Global and individual settings for Multisite
View advanced compression stats for every attachment and library totals.
Read more: What is WordPress Multisite? The 110% Starter Guide
17. BJ Lazy Load
As mentioned earlier in the article, a good load time enhances your website's performance, SEO, and overall user experience. Lazy loading means delaying the loading time of the images on your website while loading the text first.
BJ Lazy load is a WordPress lazy load plugin that replaces post images, post thumbnails, gravatar images, and content iframes with a placeholder. The content is loaded as the user scrolls down the page improving the overall load time.
Features of the plugin:
Covers embedded videos from Youtube, Vimeo, and others
Filters allow you to lazy load other images and iframes in your theme
Non-Javascript visitors get the original element in noscript.
Compatible with RICG Responsive Images plugin
Russian, Hebrew, Polish and Norwegian translations available
18. Web Scraping API
Tired of manual work and want to get data from a website fast? Whether it's about customer information or a custom query? Web scraping is one of the WordPress plugins that will extract the data from websites based on user custom queries. Here are some of the features of web scraping.
Features:
Used to gather data for research or marketing purposes. 

Used to extract data from online resources such as social media, forums, and blogs

Used to automate tasks such as price comparisons and product reviews. 

Used to

easy data scrape

from online retailers and marketplaces
Benefits:
avoid manually copy-pasting data from websites

time-consuming and error-prone

automate tedious and repetitive tasks, such as filling out forms or gathering data from multiple web pages

create custom reports or dashboards by extracting data from multiple sources and combining it in a meaningful way
Check out Top WordPress Forum Plugins and make your audience engage in your forum.
Conclusion
The above listed useful WordPress plugins can extend the functions of your site in many ways. These must have WordPress plugins can make your site faster, more secure and increase their search engine ranking. If you have other best WP plugins to suggest, do let me know in the comments below.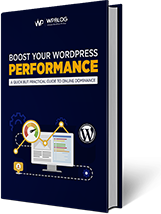 Create Faster WordPress Websites!
Free eBook on WordPress Performance right in your inbox.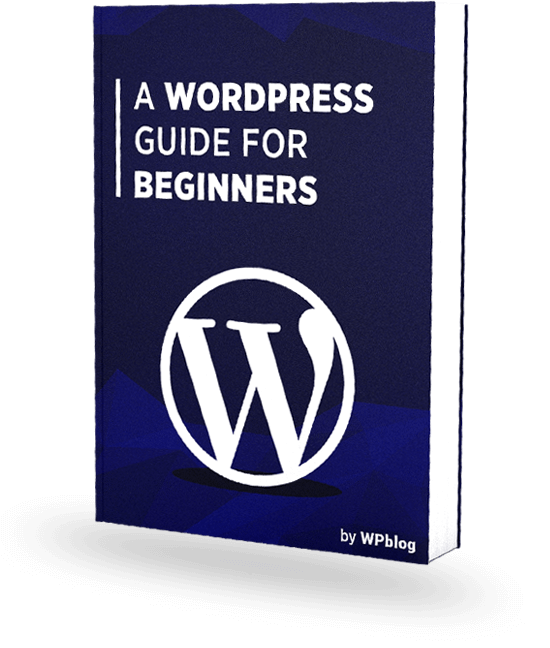 Create Faster WordPress Websites!
Free eBook on WordPress Performance right in your inbox.