Nestify Review: Why Nestify Is One Of The Best Managed WordPress Hosting Provider
— November 23, 2017
•

4

Minutes Read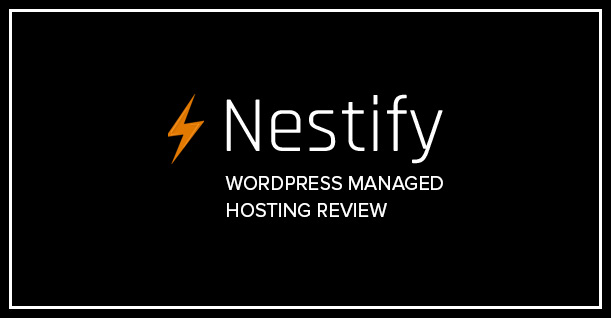 Nestify is one of the best WordPress hosting services available in the blogosphere now. Not only does it offer incredible features but it also has great customer support that solves your hosting problems within minutes.
Why Choose Nestify Over Other Hosting Services?
While there are many dependable hosting services like Bluehost, HostGator, etc, Nestify stands out from the crowd by offering some unique and amazing features.
5 Benefits Of Using Nestify Over Your Normal Web Hosting Service
If you are wondering why you should consider Nestify over other web hosting services such as HostGator, Bluehost, and the rest, here are five of the most amazing benefits of doing so:
1. Incredibly Fast Speed
Google knows how essential speed is for any website. That is the reason why it is giving better search engine results to faster-loading sites. Fortunately, with Nestify hosting servers, it is possible to make your amazing WordPress websites faster.
Nestify has a built-in CDN (Content Delivery Network) which helps speed up your websites at an incredible pace. The highly scalable hosting architecture helps build a robust, reliable, and faster site.
Did you know that the websites that run on Nestify actually run 4-6 times faster on average than sites hosted on other hosting services? Its robust front-end technology makes it possible.
Nestify also provides an advanced caching feature that reduces your website server load to a large extent which in turn helps to create a super fast website.
2. Bulletproof Security
Although WordPress itself is hard to cut, but with advanced hacking techniques, your websites can be easily hacked if you do not take the right steps.
Fortunately, with Nestify hosting your sites, you're in good hands. Not only does it block millions of hacker attacks each day, it prevents brute force and hacker attacks.
They implement PHP tuning to not allow dangerous or unsafe commands made by hackers.
They also perform frequent, proactive vulnerability scans and do a lot of testing to make the sites really secure.
Even after all these security features, if your site is hacked, Nestify will fix it totally for free. Usually, if your site is hacked, it could easily cost you hundreds to several thousands of dollars, depending on your site's needs. But with Nestify, you can save all that money!
3. Regular backups
Did you know that Nestify runs daily backups of your WordPress sites?
Whether you know it or not, regular backups of your website are extremely crucial. You never know when your site is going to be hacked or lose all of your blog content. With daily backups made by Nestify, you can easily recover all your data using your backup restore points.
Not only that, you can create manual backups by clicking the Backup Now button on your Nestify dashboard. It will send you a notification when you manually backup your site. This feature is especially useful when you create a backup before making any major changes to your WordPress sites.
4. The Multiple Price Plans
Your hosting packages start at $7.99 a month and go all the way down to $ 49.99 a month, depending on the traffic needs of your site.
Nestify basically has 3 price plans on Nestify. Here are its features and pricing options.
• Starter
• Personal and
• Professional
Now let's talk about its pricing plans and features in detail.
1. Starter: If you are a newbie and thinking of giving a chance to Starter, your personal hosting package is the perfect plan that will cost you $7.99 per month.
You can set up a website and have the capacity for up to 10,000 monthly visits per month. You will also receive a storage of 5GB and you can transfer unlimited data without any hassle.
2. Personal: Personal package is where you can have the capacity for up to 75,000 monthly visits per month with the storage of 10 GB and you can transfer unlimited data without a fuss. This plan costs $19.99 per month.
Perfect for professional bloggers, marketers or anyone who wants to run a much faster WordPress website with constant traffic.
3. Professional: If you have a high traffic website and business is your big concern, Nestify's business plan is the perfect choice for you.
Using this package, you can have up to 150,000 visits every month. Not only that, you will also receive 40GB of storage with the unlimited data transfer feature.
This plan costs $49.99 per month and is perfect for online full-time marketers or bloggers who have a high traffic website.
5. Around the clock support
Nestify technical support team is fully covered by WP experts who are also available 24×7 around the clock. Even if you encounter any problem related to your website, they will be corrected quickly by the Nestify support team.
They provide assistance 24x7x365 through live chat and email as well. You can choose any of them to get your problems fixed.
Free migration
The experts at Nestify safely migrate your site from existing provider with zero downtime.
30-day money-back guarantee
Nestify gives you 30-day money-back guarantee offer. If you are not at all happy with their prices, features or hosting, you can simply ask for a refund and you will receive the full refund without questions.
But make sure you request a refund within the first 30 days once you have purchased your hosting.
Pros and Cons of Nestify Hosting
Pros
Top notch and a more experienced customer support team that is available 24×7 via chat and email.
• There is no limit on any bandwidth.
• Daily backups. It's impressive.
• Built-in CDN to make your websites load a lot faster.
• Widely used by industry leaders and the best brands.
Cons
• A bit expensive when compared to Bluehost, HostGator etc.
• A limited allocation of monthly visits.
Final Thoughts on Using Nestify
When it comes to choosing the best web-hosting service for WordPress, Nestify beats the competition in almost every aspect of website security at speed. If you are looking for a WordPress web hosting service that has the trust of thousands of bloggers and if you want fast loading sites, Nestify is for you.
I've tried giving my honest opinion about Nestify in this post, if you have more questions related to buying Nestify web hosting, please let me know in the comments.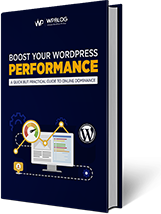 Create Faster WordPress Websites!
Free eBook on WordPress Performance right in your inbox.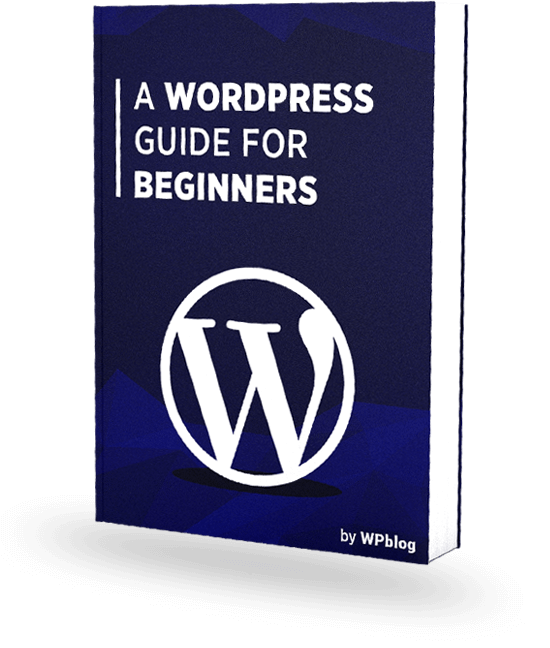 Create Faster WordPress Websites!
Free eBook on WordPress Performance right in your inbox.