The Ultimate List of WordPress Podcasts: Top 8
— May 8, 2017
•

7

Minutes Read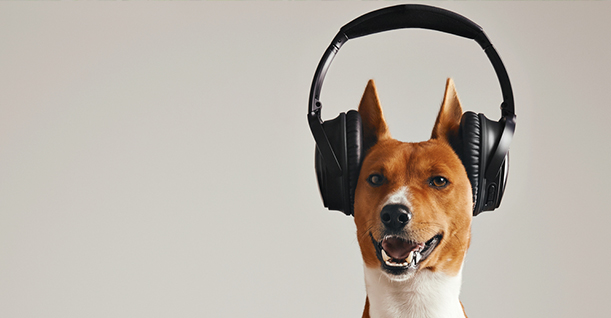 It doesn't matter whether you are a WordPress user, a developer, or just a fan, you need to stay up-to-date with everything that is going on in the ever-changing world of WordPress. Everyone associated with WordPress finds different ways to learn and educate themselves about WordPress.
Since WordPress is the most popular CMS, the resources are many. You will find a huge number of WordPress blogs that are regularly publishing articles and tutorials. WPlift, WPexplorer, WPblog, and CodeinWP are some of the blogs that are working hard to provide authentic WordPress information to those who want to keep themselves updated with WordPress.
Very recently, podcasts came into the scene and got very popular, very fast. Users normally find it annoying when they have to read a lengthy tutorial about developing a WordPress plugin. Podcasts, on the other hand, make things interesting. They are easier to understand; they grab a user's attention and make it easier to memorize stuff as well. Also, unlike articles, you don't have to take out time to listen to podcasts. You can listen to podcasts while driving, exercising or relaxing at the beach.
In this article, I will tell you about the very best WordPress podcasts that you should be listening to in 2017.
DradCast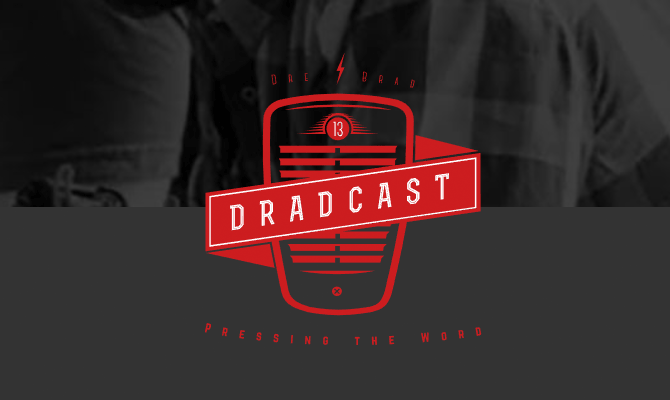 WordPress podcasts usually follow a very uniform approach. There are a bunch of WordPress experts and they typically have a discussion on a topic. The podcasts take a positive approach and are focused on optimistic resolutions. DradCast takes a different direction. They are more straightforward in their approach and if they don't like a particular aspect of WordPress, they do mention it.
One of their shows had the title "WordPress is not easy". They discussed the complexities of WordPress and interviewed Bob Dunn about how he tackles such issues in WordPress. The discussion revolved around how WordPress is not exactly for people who do not have coding, design and other CMS-related knowledge
So DradCast is for people who want to know that WordPress is not only rainbows and butterflies and it does have a dark side as well.
Matt Report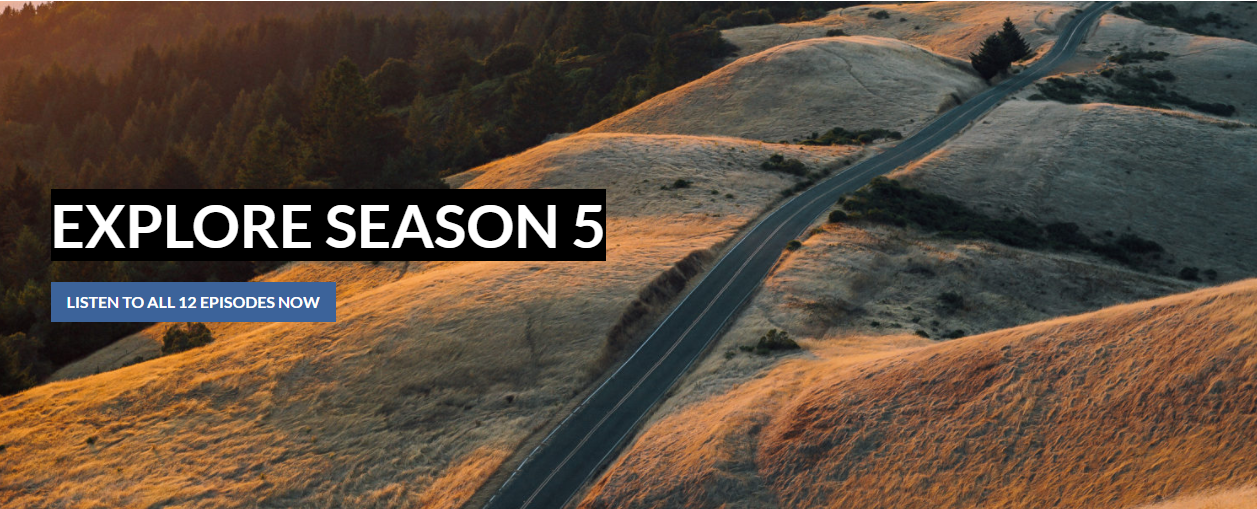 Started in 2012 by Matt Medeiros, the Matt Report podcasts had one goal; to establish a strong connection with the WordPress community and contribute educational content to help WordPress users enhance their digital marketing activities. The podcast is centered around a guest who put forth their solutions and discussions related to topics that are of interest to digital marketers.
Some of the topics of their podcasts include:
JAKE GOLDMAN ON (LARGER) AGENCY LIFE AND PRODUCTS
The podcast focused on how Jake Goldman, founder at 10up, describes agency life and his journey towards launching ElasticPress.io.
MOVING YOUR BUSINESS UP CHANNEL WITH JOSH STREBEL OF PAGELY
Another podcast that covered business growth and uncertainties in the business world. Josh Strebel, founder at Pagely, discussed how to give your business constant growth. They also discussed where WordPress stands in terms of user-experience and how WordPress hosting companies will have an edge in the future.
THE SMALL BUSINESS OF WORDPRESS PLUGIN ADD-ONS
This episode focused on small business ownership and how local businesses can benefit from the WordCamps. The podcast gave a renewed sense of business and how to run a manageable and profitable business.
OfficeHours.fm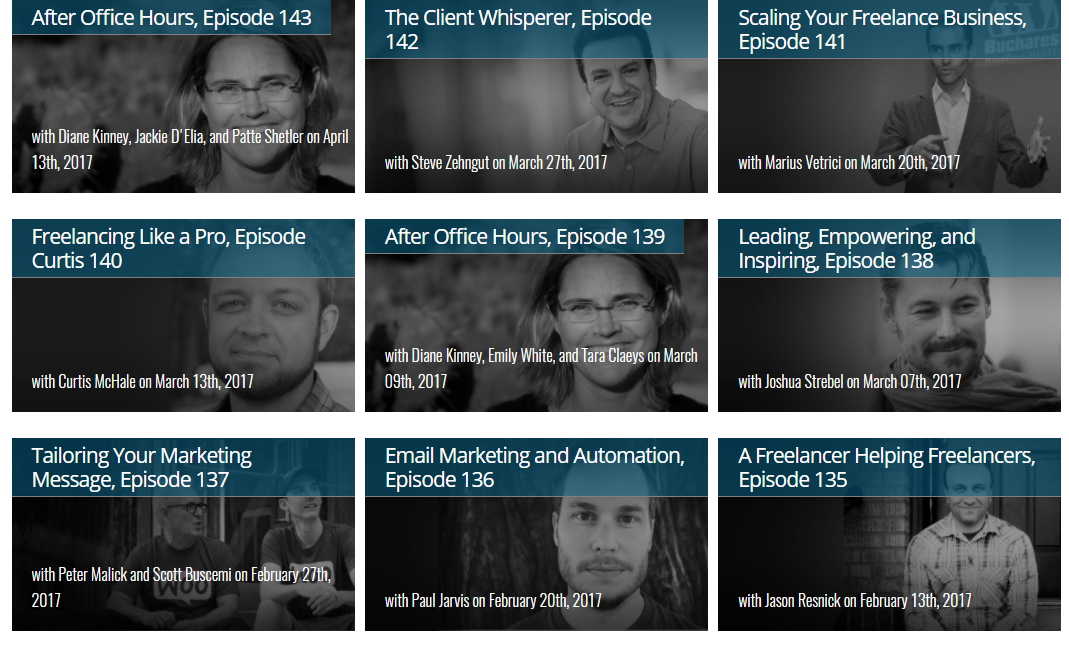 The WordPress podcast focuses around managing and running small businesses that are related to WordPress. It caters to users who are looking to use WordPress as a trade rather than as a service. The podcast has talented and highly knowledgeable people discussing about maintaining and setting up a small WordPress business.
OfficeHours.FM is a weekly podcast targeting small business owners, freelancers, and others providing WordPress-based products or services
This is how they brand themselves but that's not how they operate. The content is business oriented and the WordPress based products or services gets left out.
That being said, if you are looking for all the latest WordPress news, themes and plugin reviews, then this podcast is not for you. However, if you are looking to make some money off WordPress, then you will find good stuff here.
WP Tavern's WordPress Weekly
If you already know about WP Tavern, then you shouldn't have to think too much as to what this podcast would be about. WP Tavern has a reputation of publishing WordPress news on almost a daily basis. They are one of the few blogs that are constantly striving to stay in the WordPress game.
If you are a WordPress developer and are looking for some technical content, then this podcast is for you. The guest speakers, the host and everyone involved in the podcast are highly technical people equipped with the in-depth knowledge about developing and coding.
However, you should also know that these podcasts are quite long. Some of the episodes are 40 to 45 minutes long. Many podcasts have a runtime of as long as 1 hour. So, as informative as these podcasts are, they are pretty difficult to listen to in one go.
If, after an hour-long podcast, you want to explore the content further, there is a snippet that gives a short introduction to the guest speaker, WordPress plugin or the WordPress news that is being discussed in the podcast.
WPwatercooler
This is a podcast where WordPress developers come together to discuss work-related issues that are most common within WordPress developers. Most of the developers work in small agencies or even work alone as a freelancer. This podcast gives them an opportunity to come together and talk to other developers in the industry.
WPwatercooler focuses on topics that are actually beneficial for the WordPress community. Being a WordPress developer is not easy and it sometimes gives rise to issues like burnout, mismanagement, and unrealistic expectations. The topics are focused on matters like these which are really helpful to developers in managing their work.
WPblab is another WordPress podcast by WPwatercooler. This podcast is an interview-based show that is of particular interest to WordPress developers. The show is focused on businesses that are related to WordPress.
Apply Filters

This WordPress podcast talks about WordPress development and coding. Apply Filters is hosted by Brad Touesnard and Pippin Williamson. Pippin is known for his plugin development. He has created popular plugins like Easy Digital Downloads and Restrict Content Pro. He also reviews plugins for the official WordPress plugin repository and is a contributor to the WordPress core and bbpress.
Brad Touesnard is the founder of Delicious Brains, a company that creates awesome WordPress products, famously known for WP Migrate DB Pro, a plugin that allows developers to easily migrate their WordPress database.
The discussions ranges from WordPress coding to WordPress plugins and themes. The hosts share most of their own experience from the development world and also bring in guests to share their stories. All in all, Apply Filters, is one of the best WordPress podcasts today.
WP Elevation Podcast

WP Elevation provides WordPress courses that are designed to improve workflow, business practices & client handling. The courses are specifically for WordPress consultants. The teaching material includes webinars connections, coaching calls, complimentary plugins, resources and access to their expanding online community. Upon the completion of the training process, you will be a WP Elevation Certified Digital Consultant. Pretty neat eh?
WP Elevation has the most thorough WordPress podcasts around. They have split their podcast into six categories:
Balance – This category focuses on maintaining an emotional, physical and spiritual balance. This podcast focuses on getting the best out of your day by increasing your productivity.
Getting Clients – This podcast revolves around attracting lucrative client. It involves experts who are experienced in getting and maintaining some highly profitable clients.
Growth – Business growth is the center of discussion in this podcast. How do you grow a business? What are the best practices? What strategies you should implement? Topics like these are discussed in this category.
Processes – Focused on operations, this category teaches you how to run a successful business.
Recurring Revenue – Revenue is the sole purpose of a business and these experts know exactly how to maintain a stream of revenues for your business.
Tech – This podcast gives an inside view of the tech world. If you want to learn about the latest development in technology, then this one is for you.
KitchenSinkWP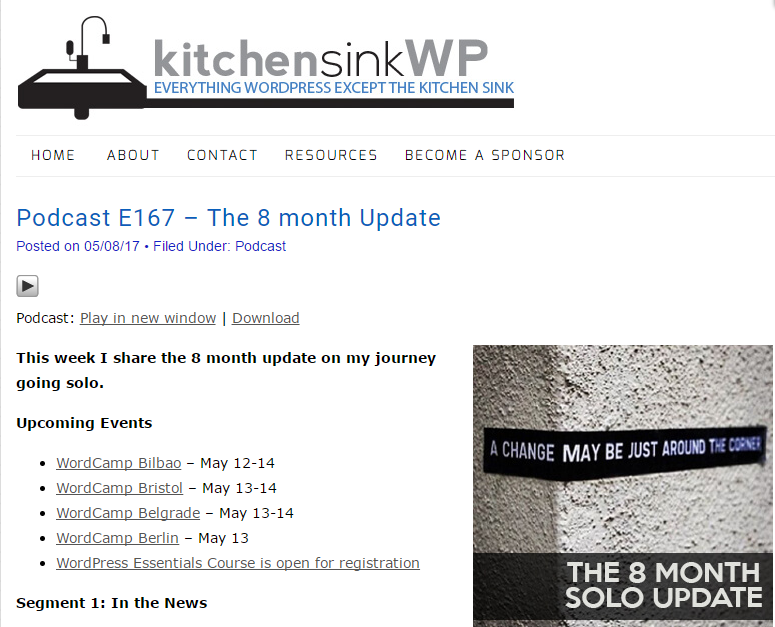 This WordPress Podcast was started by Adam Silver, a photographer who discovered WordPress when he wanted to launch a website for his business. He started KitchenSinkWP to give back to the WordPress community. He shares his own experience and the things that he learned about WordPress over the years.
The podcast takes a 360 degree approach to WordPress. It covers WordPress-hosting, news, and the latest events. He also conducts interviews of renowned WordPress personalities and people from the WordPress community. This WordPress podcast is a good balance between Adam's own opinionated content and expert advice from people working with WordPress.
Start Listening!
If you are in any way associated with WordPress, then you should definitely start listening to these podcasts. They are a fun and interesting way in helping you learn about WordPress.
This was my list of top WordPress podcasts. If you know about some other podcasts, do let me know in the comments below. I am always on the hunt for some great podcasts to listen to!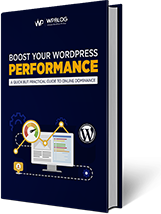 Create Faster WordPress Websites!
Free eBook on WordPress Performance right in your inbox.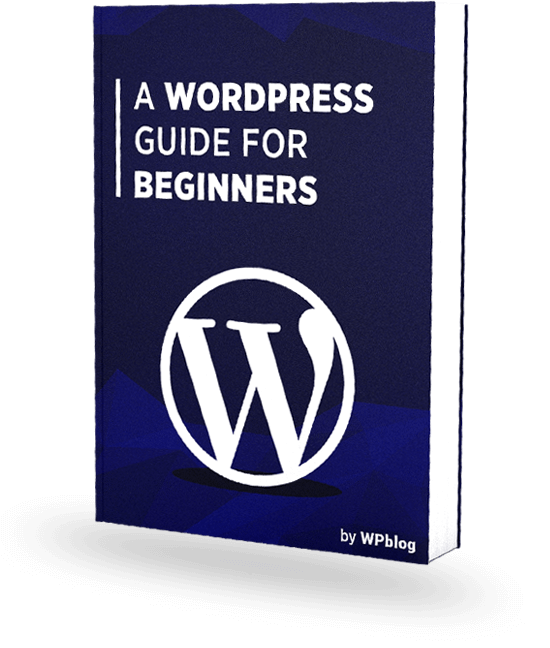 Create Faster WordPress Websites!
Free eBook on WordPress Performance right in your inbox.