WooCommerce vs Shopify: A Comparison Of The Best Ecommerce Platforms
— February 1, 2018
•

8

Minutes Read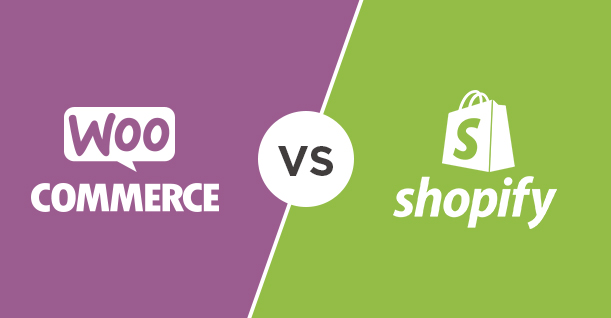 There is no denying that WooCommerce and Shopify are both two of the best ecommerce solutions available in the market. Both have their own strengths and features that can build exceptional ecommerce stores.
WooCommerce and Shopify are both very easy to use and you can design and create online stores without any professional help. Having said that, the decision to choose one platform over another is crucial and it depends entirely on your needs.
This article will make it easier for you to decide by comparing the two platforms on the following fronts:


Ease of use
I mentioned earlier in the article that both ecommerce solutions don't require any professional help while you set up your online store. However, both have very different installation processes.
Installing WooCommerce
To install WooCommerce, you must have a WordPress website. Even though WordPress itself is very easy to use, installing it can be tricky. If you haven't installed WordPress yet, read our tutorial to get started.
Since WooCommerce is a plugin, the installation is similar to any other WordPress plugin installation process.
Go the WordPress dashboard > Add New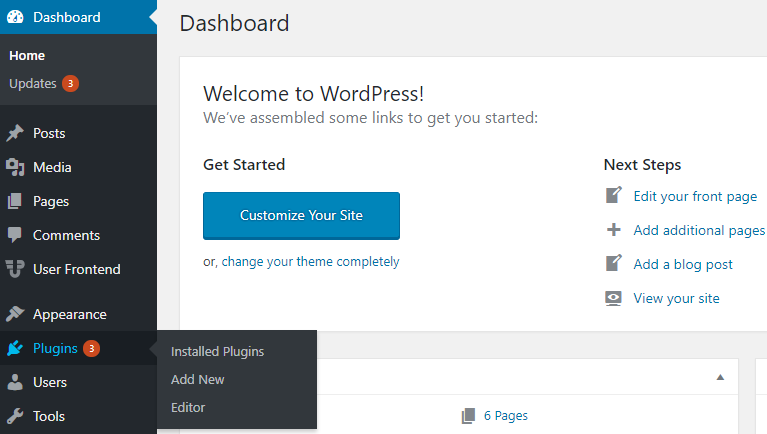 Search for WooCommerce and then click Install Now on the WooCommerce plugin

After you have installed and activated the plugin, you will see WooCommerce on the sidebar of your WordPress admin panel.


You can add products, change themes and run every function of your WooCommerce store from the WordPress admin panel. This makes it very easy to manage your online store.
Installing Shopify
You start by signing up for a free 14-day trial. Just enter the basic information and you're good to go.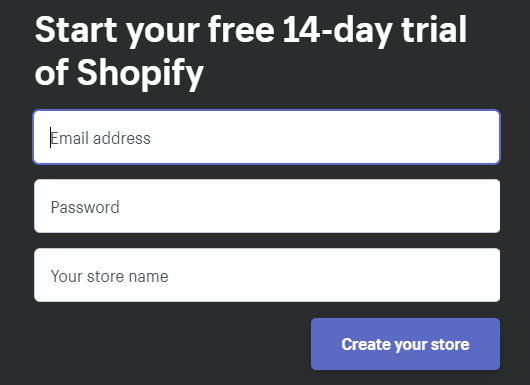 Next, Shopify will ask you what are you selling and what is your current revenue. Also, if you are creating a store for your client or for yourself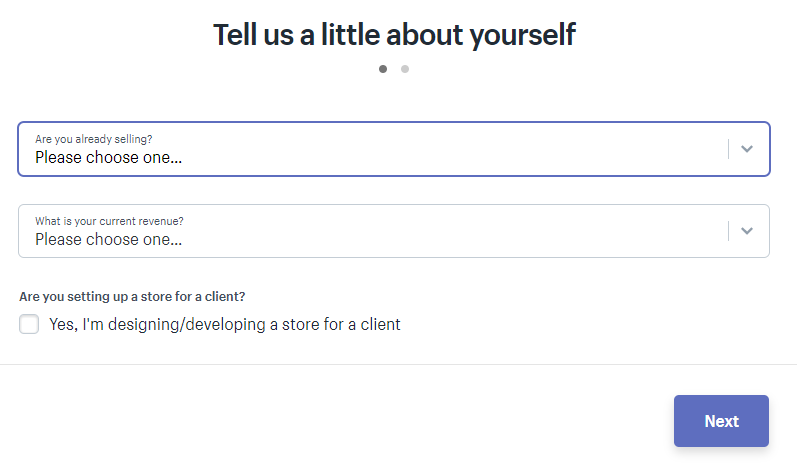 Fill out your address form and your store will be ready.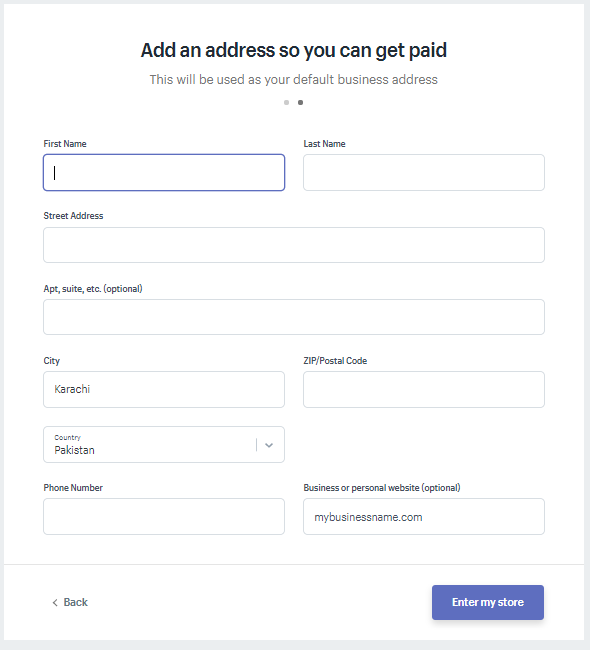 Shopify will then direct you to your online store's admin panel. Here you can add products, themes, and select the plan you want to use after your free trial is over. Also, you can buy a domain name for your online store from the admin panel.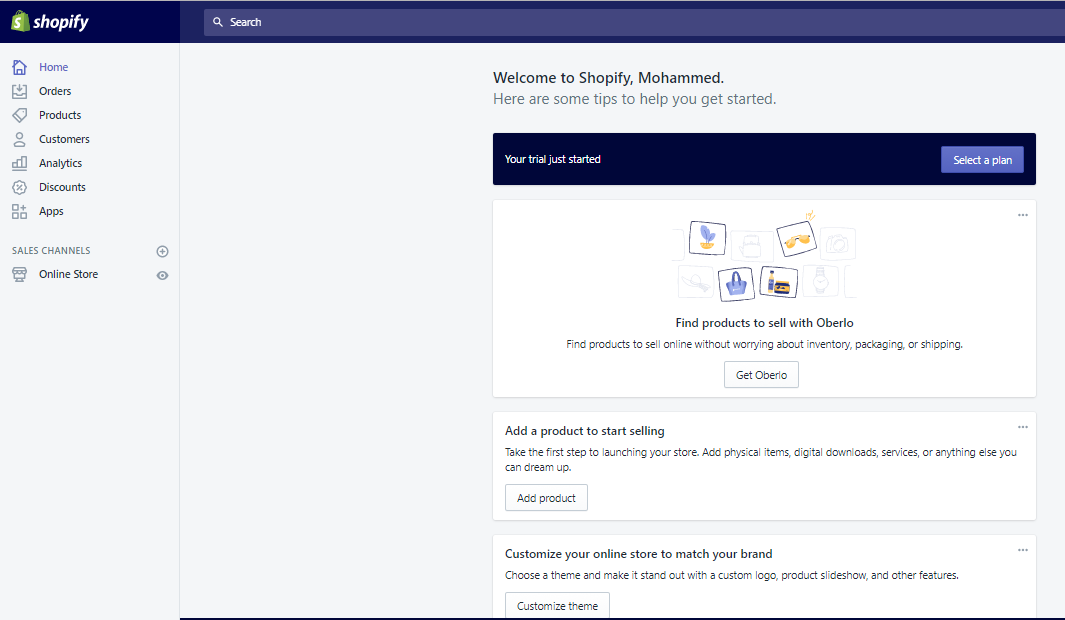 If you can get your way around WordPress, then installing and using WooCommerce is piece of cake. Or, you can get away with all the dirty work of installing WordPress by simply signing up to Shopify and getting started.
Design
WooCommerce Themes
Since WordPress is open source, there is a huge library of themes on the WordPress official repository. And the best part, they're all free! You can use any WordPress theme on your WooCommerce store regardless of the fact that it is specifically made for WooCommerce or not.
While you are browsing through the free WordPress themes, you will notice some themes are made especially for WooCommerce. They are designed to make your WooCommerce store look good. You can check out the best WooCommerce themes in our article: 15 Best Free WooCommerce Themes in 2018
If you are confused as to where to start, you can always check out Storefront, the official WooCommerce theme.

Apart from the free themes, you can use third-party premium WooCommerce themes as well. Normally, premium themes have better design and functionality than the free ones. You can find premium themes with Elegant Themes, Themegrill and Themeforest.
Shopify Themes
From the Shopify admin panel, you can access the free Shopify themes. Unlike WooCommerce, the free themes are not in abundance. You will notice that there are only 10 Shopify free themes that are available.
If you want to explore more, you can check out the Shopify theme store where you will find 51 premium themes. The themes are excellent in terms of design and quality. The prices go as high as $180 which can be a lot for some store owners.
The themes are not designed by people at Shopify. Instead, development is outsourced to different designers and developers.
You can easily customize these themes from the theme customizer in the Shopify admin panel. You can change the color and style of your theme and if you're a developer, you can make more significant changes to make your store stand out from the rest.
Price
WooCommerce
WooCommerce is free. However, setting up your store will cost you money. As mentioned above, you will need to install WordPress (which is also free). After you have installed WordPress, you will need a hosting provider which can cost you around $5 to $100 per month.
You also need a domain which is around $9 per year. A good hosting provider offers SSL certificate along with all its plans. If you have opted for a hosting provider who doesn't, you would need to splash a further $100 per year for that. We would suggest that you avoid the latter.
This is how much your WooCommerce store can cost you in the first month:
| | |
| --- | --- |
| Total | $35 |
| WordPress | Free |
| WooCommerce plugin | Free |
| Hosting | $25 |
| Domain | $10 |
You should also consider the cost of different WooCommerce extensions & WooCommerce developers that you would need in order to make your ecommerce store perfectly functional.
Shopify
Shopify starts with a free 14-day trial after which you select one of the paid plans.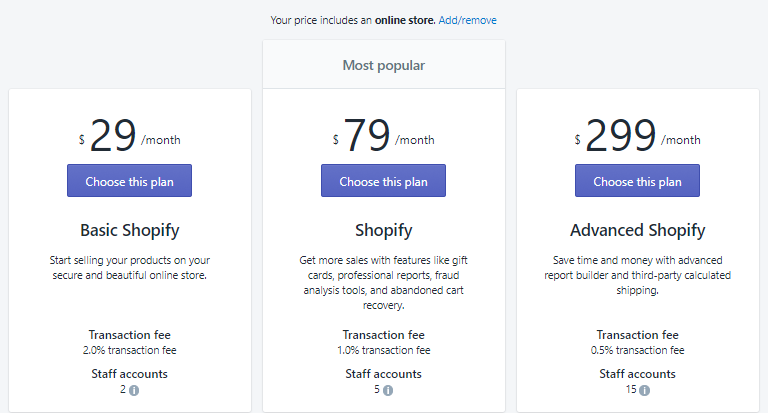 You don't need to pay for hosting as Shopify is self hosted. It provides hosting for all its plans. You can see how clearly Shopify has mentioned their pricing unlike WooCommerce where you have to spend some time drawing a budget.
Even though WooCommerce is free, launching a store on Shopify is still cheaper. This is because Shopify's out of the box features are enough for your online store to function perfectly. Also, you don't need to spend on hosting which is a major cost save.
If you look closely, you will find a transaction fee on all of Shopify's plans. For every sale you make, a certain percentage goes to Shopify. So while launching your store on Shopify, you should consider this cost as well.
Features
As we have seen, both platforms have different approaches to pricing, but the offerings are somewhat similar.
Side by Side Comparison
*You can find these features on WooCommerce and Shopify website
WooCommerceShopify
| | |
| --- | --- |
| Sell physical and virtual products | Unlimited products |
| Seamless integration with content | Unlimited bandwidth and online storage |
| WordPress plugins integrations | Shopify point of sale |
| Open source | Online sales channels |
| Huge community | Fraud analysis |
| 400+ extensions | Manual order creation |
| Product sorting and filtering | Discount codes |
| Unlimited products | Staff accounts |
| Affiliate links capability | Overview dashboard |
| Products import/export capability | Finance reports |
| Inventory management | Customer support |
Both platforms have a set of features that include everything you would want in an ecommerce solution. Choosing one over another based on features is a matter of personal choice rather than a rational one.
At the end of the day, you want ease and Shopify is all about that. WooCommerce, on the other hand, integrates with WordPress which makes things a little complicated.
With Shopify, setting up a store is a matter of minutes. However, WooCommerce offers more customization and extensions that attracts many store owners who wants things done their way.
SEO
Your store won't receive traffic if it's not visible to your audience. WooCommerce and Shopify are both equipped with SEO capabilities.
WooCommerce
Many content and SEO experts rate WordPress as the best platform in terms of SEO. The out-of-the-box SEO capabilities are decent which increases the chances of your store ranking highly in on the search engine. It is easy to add meta title, meta description and keyword tags from the WordPress admin panel.
Apart from that, plugins like Yoast SEO gives you full control of all the SEO details of your website. It also optimizes your website for search engine.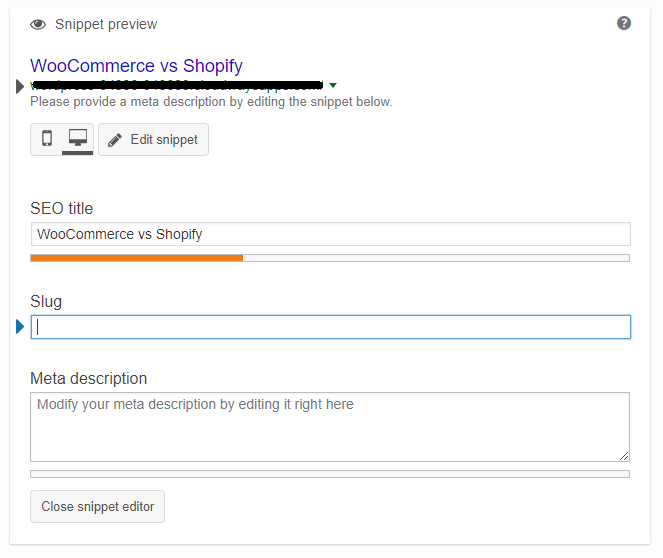 WooCommerce benefits from all of this and so does your online store because it integrates with everything on WordPress. Third-party plugins like Yoast and many others gives a significant boost to your WooCommerce store.
However, your store's speed, which is an important element for SEO, depends highly on your choice of hosting. A cheap hosting may cut your cost and increase profits but it will dramatically effect your store's speed and ultimately your search engine ranking.
Shopify
Speed is never an issue with Shopify. The self-hosted ecommerce platform runs on a huge infrastructure that guarantees lightning fast speed for your online store. A good load time is always a big plus if you are looking to rank your store on search engines.
With Shopify, you will be able to set a meta title and a meta description with ultimate ease. The code structure is as clean as it gets which not only provides a seamless user experience but also helps in SEO.
Shopify creeps ahead of WooCommerce on the basis of SEO because it doesn't require any third-party extension. Remember, adding plugins can increase the functionality of your website, but it does make your site slower and more vulnerable to hacks.
Support
Support is crucial when you are running an ecommerce store. WooCommerce and Shopify have their own ways of providing support to its users.
WooCommerce
The WooCommerce community forum at WordPress.org is highly engaging. Since the plugin is open source, you can find the answer to all your queries on community forums.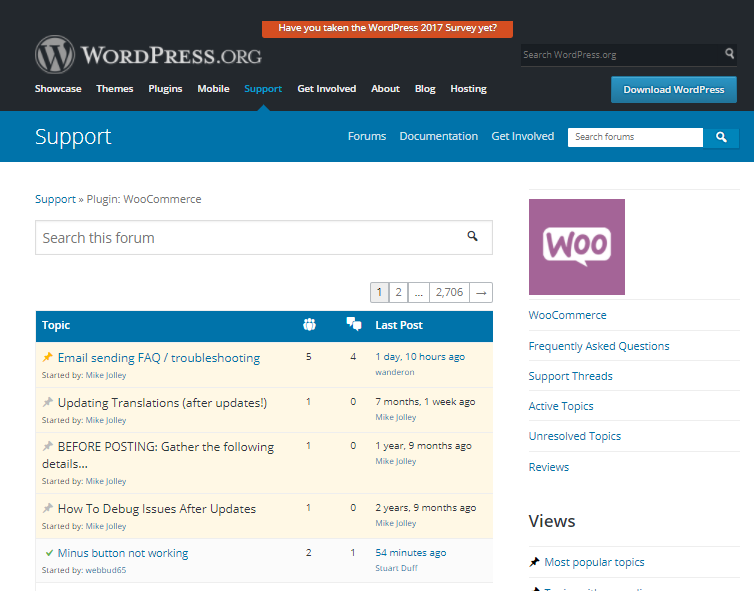 However, if you want a more direct communication with the guys at WooCommerce, you will have to signup at woocommerce.com and leave your query there.
Apart from that, the WordPress community is huge. And like every other thing, WooCommerce and its users benefit from it as well. There are a number of WordPress blogs on the internet that publish WordPress tutorials and tips. Most of them have a separate section for WooCommerce as well. It is very likely that you might not need support at all because you will all your answers on those blogs.
Shopify
However, sometimes you need a one-on-one interaction with the support team. It's good to have the option of 24/7 support as it gives you peace of mind because if something goes wrong, you know there are professionals who will help you out.
Shopify offers that peace of mind in the form of its 24/7 customer support. As a Shopify user, you can contact the official support through email, chat, and call.
You will also find topics that deal with the most common problems that Shopify users face at help.shopify.com.
WooCommerce Vs Shopify: What To Choose?
If you ask me, I would feel more inclined to having a 24/7 support for my online store than having to rely on forums and tutorials. However, I would also want my store to be customized and tailor-made according to my needs.
As I have already stated, the decision to choose one platform over another is personal and not rational. Both platforms offer high functionality, ease of use and loads of features.
As a store owner, you need to analyze your needs and make the decision accordingly.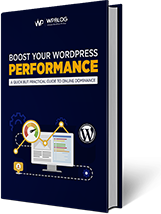 Create Faster WordPress Websites!
Free eBook on WordPress Performance right in your inbox.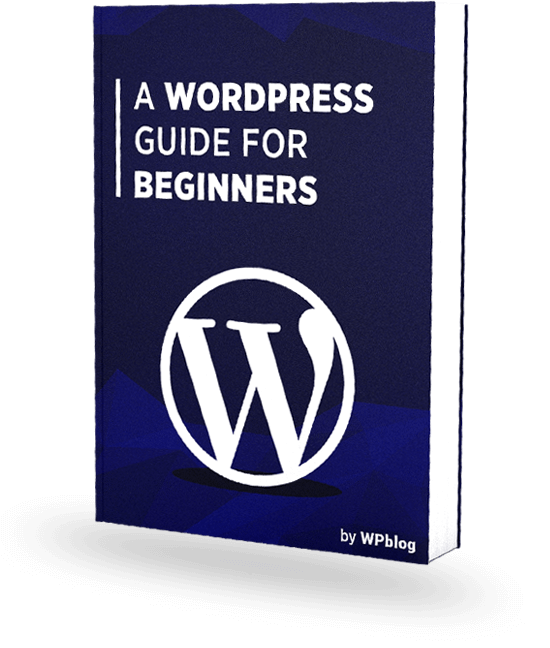 Create Faster WordPress Websites!
Free eBook on WordPress Performance right in your inbox.