WordPress 5.3 "Kirk": PHP 7.4 Support, Refined Block Editor & Security Enhancements
— November 13, 2019
•

4

Minutes Read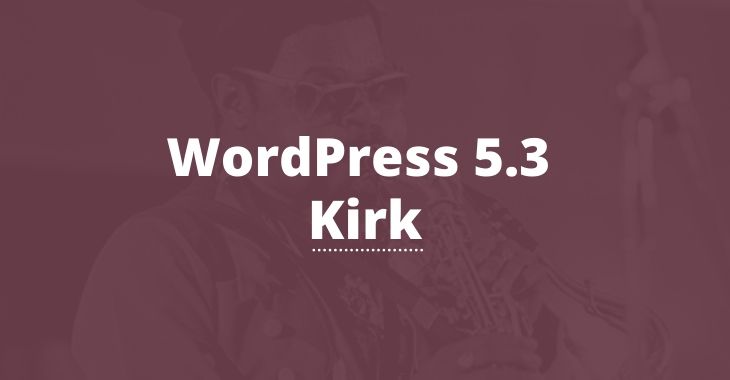 After much fanfare, it's finally here. WordPress 5.3 "Kirk", named after the jazz instrumentalist, Rahsaan Roland Kirk, brings more polished user experience, a refined Gutenberg, plenty of security enhancements, and new features, all that are available for you to download or update from your WordPress dashboard!
Of course, you want to go over everything that has changed in the new version, and we're about to take you through all the major changes and everything you need to know about WordPress 5.3.
Let's go over each change in the new WordPress release so you can stay on top of your online game.
WordPress 5.3 Kirk & Block Editor (Gutenberg)
Gutenberg, the now ubiquitous block editor that was introduced as the new editor with WordPress 5.0 has been receiving regular enhancements and has seen 13 releases through its standalone plugin. Now, all 13 releases of the block editor have been merged with WordPress 5.3.


Support for large image uploads
There are over 150 new features and improvements which include support for high-resolution pictures and large images that you may want to upload. This, of course, means better-looking images on your website.
Improved performance
With the merger, the block editor is reported to have improved performance and comparative benchmarks prove so. If you publish small posts, you might notice a significant change, but for huge posts, you'll feel the difference in performance.
Accessibility improvements
The admin interface now also includes the integration of block editor styles. This is a move towards improving accessibility and they address many accessibility issues like the consistency between editor and the admin interface, color contrast on buttons and form fields, and Motion, which makes interaction with blocks feel natural and swift.
Navigation mode
Another good improvement that the block editor brings is the Navigation mode which lets you move from one block to another without using Tab or using the arrow keys. You can now go to the Edit Mode from Navigation Mode by hitting the Esc or Enter key.
In case you've refused to port over to Gutenberg and were bent upon sticking with the classic editor, you'll see major changes in the way you can create content on your WordPress because the Block Editor has seen serious enhancements and updates over time, and all of them are available in WordPress 5.3 now.
A Brand New Theme: Twenty Twenty
Of course, WordPress 5.3 ships with Twenty Twenty, the latest theme to grace the CMS. The theme is minimalistic and was designed with flexibility at its core. For any beginner, it's a good start to WordPress without getting into the complexities that some premium themes may bring.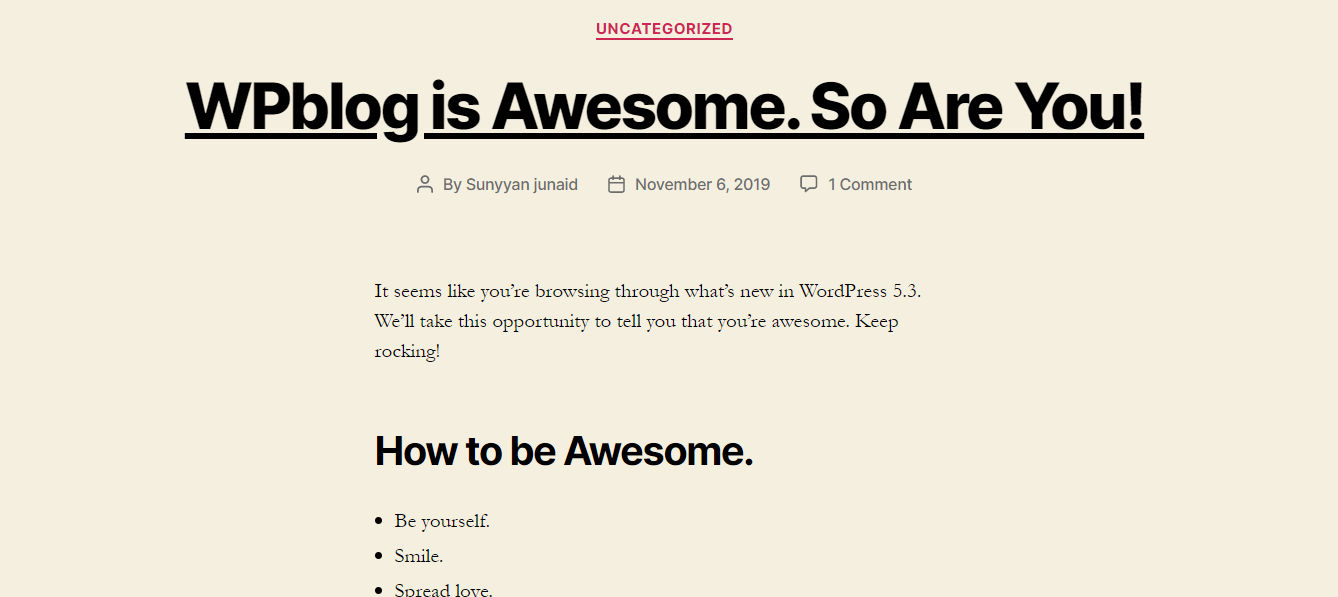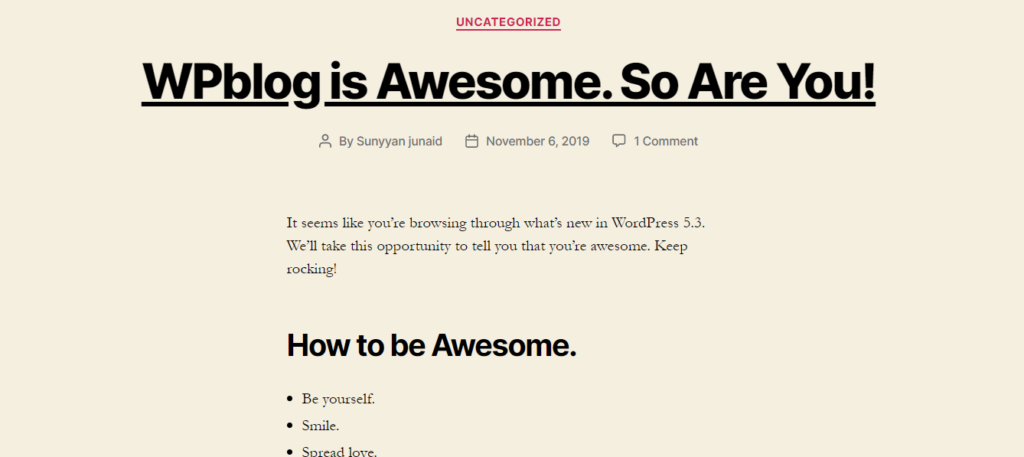 You can use columns, media blocks, and groups to showcase your blog, content, and products or services in case you want to create an online store. If you have dynamic content on your site, you can choose from wide or full alignment or centered column content for better engaging outlook.
While developing the theme, there was a lot of focus on clarity and readability as well and includes Inter, a typeface designed by Rasmus Andersson, that comes in a Variable Font version and delivers shorter load times.
WordPress 5.3 Changes For the Masses
So there are changes to the new WordPress version for the general user, and there are changes to make a developer's life easy. Let's see what the masses get.
Automatic Image Rotation
Ever uploaded an image and then fussed about rotating it till it's in the right direction? In WordPress 5.3, images will auto-rotate to the correct orientation. It's a feature nine years in the making but has finally made it to a public release.
Admin Email Verification
Periodic confirmations of your admin email address when you log in as an administrator will ensure you don't get locked out of your website in case you have changed your email address.
Improved Site Health Checks
Facing issues in WordPress isn't anything new. However, 5.3 brings improvements that will help identify issues easily. The recommendations area is now expanded and highlights what needs troubleshooting from the Health Check screen.
WordPress 5.3 Changes for Developers
Now let's take a peek at the changes the new update brings for developers and people who like to get into the core of their websites.
PHP 7.4 Compatibility
WordPress 5.3 brings full support for PHP 7.4. There are multiple changes in this release that remove old functionalities to make sure that there is full compatibility with the latest PHP version.
Date/Time Component Fixes
It is now easier for developers to work with dates and timezones more reliably. For a unified timezone retrieval and PHP compatibility, the two functions have received a number of new API functions. There are also many bug fixes that help developers work in peace!
Shout-Out to the Contributors
The release of WordPress 5.3 was led by Matt Mullenweg, Francesca Marano, and David Baumwald and was supported by a release squad that made the new version with all its enhancements possible for the general users.
Editor Tech: Riad Benguella
Editor Design: Mark Uraine
Core Tech: Andrew Ozz
Docs Coordinator: Justin Ahinon
Marketing/Release Comms: Mike Reid
Media/Uploader: Mike Schroder
Accessibility: JB Audras
Default Theme Wrangler: Ian Belanger
Default Theme Designer: Anders Norén
If you want to learn more about previous WordPress releases and how it all culminated in version 5.3, you can check all of those at WordPress.org!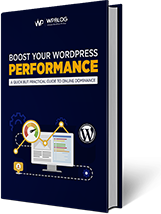 Create Faster WordPress Websites!
Free eBook on WordPress Performance right in your inbox.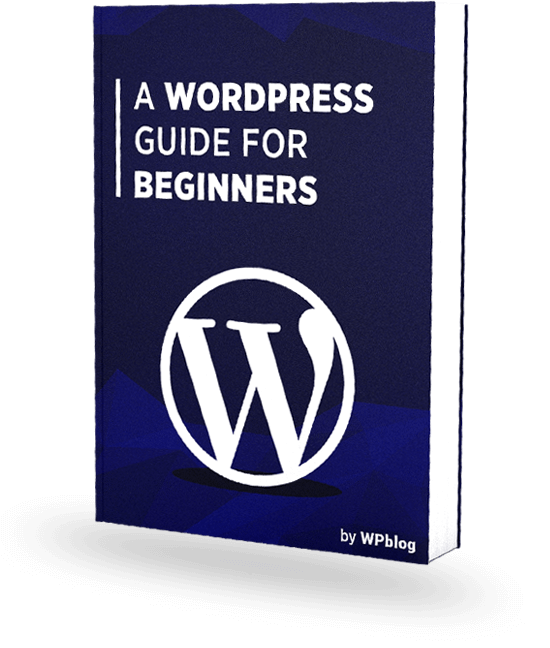 Create Faster WordPress Websites!
Free eBook on WordPress Performance right in your inbox.