WordPress Weekly News 016: WordPress 4.8, GPL licence conflict, WordCamp Euro and more!
— April 27, 2017
•

3

Minutes Read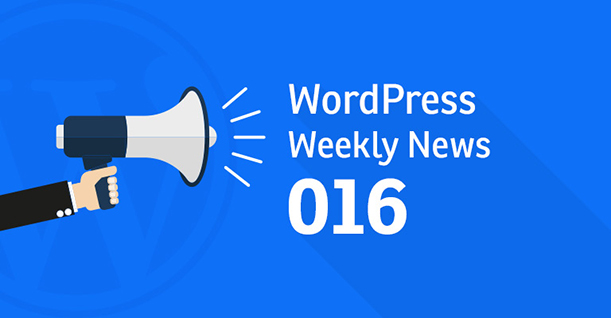 It's that time of the week again where I bring you all the latest WordPress news and some helpful tutorials from the past week. It has been a busy week for the folks at WordPress as they have been working hard for WordPress 4.8.
In this week's WordPress roundup, I will talk about WordPress 4.8; WordCamp to sponsor new businesses; a new plugin for better plugin recommendation and more.
WordPress 4.8 to discontinue support for Internet Explorer
Matt Mullenweg recently announced that WordPress 4.8 will no longer support IE's legacy versions. The decision was made after a thorough discussion by WordPress core contributors about browser support and the minimum requirements for their new editor.
Since Microsoft itself stopped supporting the legacy versions, Matt saw no point in continuing to support these obsolete and outdated browsers as it will only curb WordPress development. Furthermore, IE's user base constitutes no more than 3% of the WordPress community. That is why it was not significant enough to convince WordPress in continuing support for IE.
This doesn't mean that WordPress will stop working on IE' legacy version all together. WordPress just won't test their new updates against these obsolete versions.
GPL licence conflict on the rise
Open Source Security and Risk Analysis (OSSRA) by Black Duck, has revealed a risk of widespread security vulnerabilities and licence compliance. Black Duck conducted data analysis on over 1000 applications, which range from healthcare and manufacturing, to aviation and retail.
Licence compliance issues can be a serious threat to the financials of a company. Out of the applications that Black Duck analyzed, 96% were open-source and the average apps included 146 unique open-source components. Majority of these applications had security issues such as Poodle, Freak, Drown, and Heartbleed, which are known for quite some time now.
That's not all. Licence compliance issue was far more worse than security vulnerabilities. Black Duck's data analysis found 85% of the applications with components containing licence conflicts. Only 45% out of the 75% applications with GPL licence components were in full compliance.
Improve Plugin Recommendation with "Better Plugin Recommendations" plugin
The recommended plugin tab displays plugins according to the users' need defined by the plugins that they are already using. They are in proximity with the current plugins that users have installed. WordPress developers Joey Kudish and Nick Hamze believes that the recommendation can be further enhanced to display the plugins that are more closely associated to the user. It doesn't include plugins that the users have already installed.
Hamze is determined to help WordPress users and hopes this plugin can provide further ease. "I really want to help WordPress but I think what is most needed isn't a new editor or more guidelines, but rather someone to take all the stuff in this fractured ecosystem and bring it together," Hamze said. "Get rid of all the crap and only show people the stuff worth using."
The plugin removes the default and featured recommendations tabs and replaces them with a new recommendations tab which is designed by Hamze himself. He uses the following 5 criterias before displaying the plugins:
Price (Free)
Numbers of users
Average Rating
Last Updated
Support Given
WordCamp Europe 2017 will have sponsorship programs
Probably the most anticipated WordPress event of the year, WordCamp Europe will take a new  direction this year. It will be introducing small business sponsorships where organizers will experiment with sponsor workshops. This includes (€ 38,000) and Super Admin (€ 75,000) tiers. This is termed as "Sponsor Track" in the Sponsor kit brochure. It also allows sponsors to hold small workshops and talks in a dedicated area which can accommodate 200 people.
This initiative will give smaller businesses a chance to present themselves in the biggest of events as previously the sponsorships were focused towards larger organizations. WCEU Sponsorship co-organizer Remkus de Vries said, "We recognized that our sponsorship tiers were more geared towards larger WordPress businesses and felt that we were not giving small businesses enough opportunities to showcase their products and services and allow them to connect with the  attendees,"
The Small Business Sponsorship will cost €2500. It will only be available to firms which generate a major chunk of their revenues through WordPress activities and made less than 1 million euro in 2016. The sponsor will have a booth in the middle of the event. Everything related to that booth will be taken care of by the WordCamp EU Sponsor Team. It qualifies the sponsor for a booth in the middle of the event. The table, banner printing, and setup are all handled by the WCEU Sponsor Team.
The Week's Best Tutorials & Tips
22 Conversion Killing Mistakes on Your WordPress Website
5 Must Haves For Your WordPress Directory Theme
Best Web Hosting for Small Business – What Your Clients Want vs What They Actually Need
8 Ingredients of a Popular WordPress Blog
Marketing Your Startup On A Tight Budget
How to Disable WordPress Plugins From Loading on Specific Pages and Posts
Email Authentication – Don't Let Your Emails End Up in Spam
How To Create A Beautiful One-Page Website With WordPress
An Ultimate Guide To Top 5 WordPress Theme Bugs And How To Fix Them
That's all from this week's WordPress weekly. If you have any interesting WordPress news mention it in the comments or simply drop us an email at [email protected]. We would love to hear from you!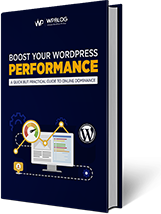 Create Faster WordPress Websites!
Free eBook on WordPress Performance right in your inbox.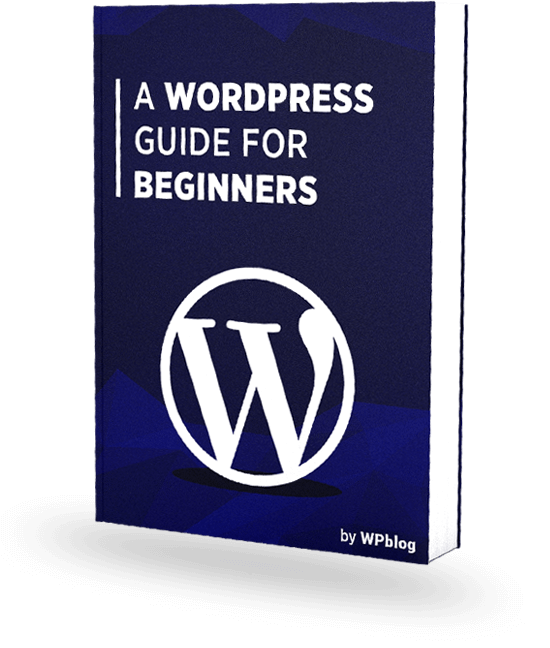 Create Faster WordPress Websites!
Free eBook on WordPress Performance right in your inbox.