18 Best WordPress Mega Menu Plugins For Website Navigations in 2020
— March 4, 2020
•

9

Minutes Read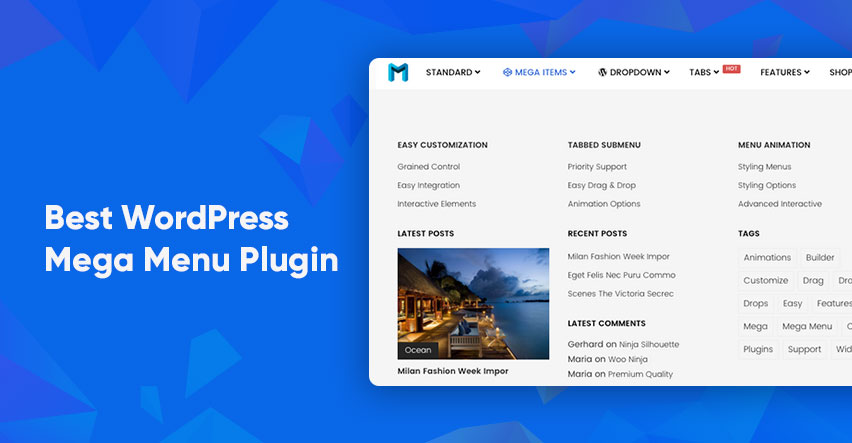 Menus help categorize other pages and sections of a WordPress site. But you can make them even better with the help of mega menu WordPress plugins. Mega menus allow you to create categories, subcategories and other options to make browsing around the site easier.
Advantages of Mega Menu 
There has been a never ending debate on whether one should use mega menu plugins or not. In 2009 Jakob Nielsen argued that mega menus can enhance user experience of a website IF they are done right. They do have a few advantages over traditional menus so let's check them out first. 
1. Helps in Organizing Navigation:
One of the advantages of Mega Menu is that it organizes your menus that results in a cleaner navigation bar. For example your blog has certain categories that can be segregated into one single category.

Rather than displaying 10 different categories on your navigation bar, you can declutter that section by using Mega Menu and displaying them as a subsection of the drop down menu. 
2. Accommodate Icons:
Mega menus allow users to place small images and icons that resonates with the menu so that the visitor is informed what type of content will he be able to see through that menu.

This prevents visitors from wandering around your website to search for their desired content.
Disadvantages of Mega Menu
While there are advantages of mega menu, I can't help but think of the possible side effects of this strategy. 
1. Cluttered Menu:
While mega menu declutters your navigation, it can certainly clutter your drop down menu. Since you are tempted to put every other link in a mega menu, you do.

This results in an information overload and makes it difficult for visitors to find the desired menu.

It can also get distracting for the visitors and they might feel agitated and leave your site in frustration. 

Compatibility Issues

Since the drop down menu in mega menu is quite significant as compared to a traditional menu, it is often not compatible with different screen sizes.

Longer and broader drop down menus are not exactly made to fit a smaller screen size which results in a broken design and a poor user experience. Not only do they not fit, they also become nonfunctional on different screen sizes.

Max Mega Menu will turn all of your site's menus into a mega menu. You can add any WordPress widget to your menu and use a theme editor to restyle your menu. You can also change the behavior of your menu with built-in settings.
Features That Makes Max Mega Menu Plugin a Great Choice:
Drag and Drop Mega Menu builder
Display WordPress Widgets in your menu
Various menu transitions
Hover, Hover Intent or Click event to open sub menus
Menu item options including Hide Text, Disable Link, Hide on Mobile etc.
Custom Item Styling
Vertical & Accordion Menus
FontAwesome, Genericon & Custom Icons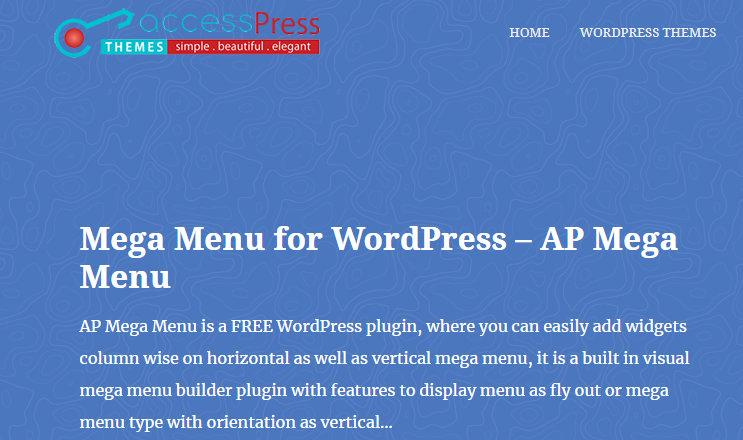 Using AP Mega Menu, you can add several widgets column wise, configure them and create a great vertical and horizontal mega menu. It supports Flyout submenu styles, in which you can create a mega menu easily by drag and drop.
Features That Makes AP Mega Menu Plugin a Great Choice:
Supports Flyout or Mega Menu sub-menu styles
Mega Menu/Flyout 8 Pre Available Skins or Custom Template Designs
Widgetized Mega Menu with Visual Builder Drag and Drop Position Method
Fade or Slide transitions
Free AP Mega Menu Contact Info Widget Added.
Horizontal Mega Menu position features such as Full-width, Center, Left Edge, Right-edge.
Menu Icon Settings with 300+ FontAwesome, 160+ Genericon and 100+ Dashicons available.
Language Translation Ready

Side Menu lets you create vertical slideout menu buttons. You can direct users wherever you want by inserting your links. You can also show modal windows on click to give users extra content and functionality.
Features That Makes Side Menu Plugin a Great Choice:
Choose color for buttons
Customize the style of the menu buttons
Unlimited amount of menus
Built-in user links: LogIn, LogOut, Register, Lostpassword
Show menu depending on language (allows creating multi-language)
Customize the style of the menu buttons
Align menu: Top, Center, Bottom

WP Mega Menu is a Free responsive mega menu builder plugin for WordPress. You can create stunning mega menus having widgets, links, badges, images, tabs, and more. WP Mega Menu is a revolutionary drag-and-drop menu builder. Adding rows, customizing columns, and relocating the menu items can be done smoothly with it. WP Mega Menu lets you display eye-catching icons and buttons with menu items. The plugin has the ability to boost your sales tremendously by showcasing products right on the site's menu bar.
Features That Makes WP Mega Menu Plugin a Great Choice:
Drag and drop responsive menu builder

Widgets in menu items

Multiple menu themes

Export/import menu themes

Add logo, social icons, and search bar to menus

Menu labelling/badge, ex: hot, new, etc.

Font Awesome and Dashicons icon support

Mobile menu support

Menu background image

Unlimited colors

Google Fonts

Unlimited options
Building menus with WP Mega Menu is absolutely fun. Create a menu theme, customize the menu theme, activate the menu location, and apply it to a menu. There are lots of customization options to shape your imagination.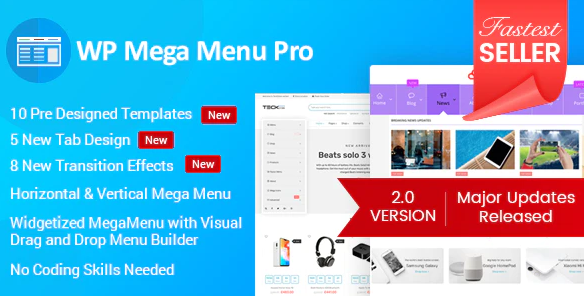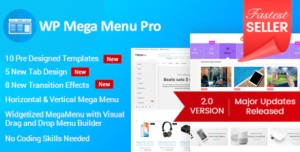 WP Mega Menu Pro is the pro version of the famous WP Mega Menu plugin. It comes with a lot of added features in just $19 and is available to download on Codecanyon. The mega menu plugin lets users create and customize menus on their WordPress website. 
Features That Makes WP Mega Menu Pro a Great Choice:
10 predesigned templates 

5 new tab designs 

Horizontal and vertical mega menu 

Widgetized mega menu

No coding skills needed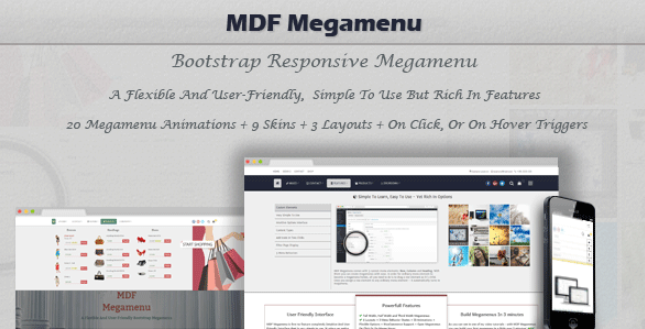 A very easy to use WordPress mega menu plugin, MDF Mega Menu provides a user-friendly interface that allows users to easily create menus on their website.
It offers different widths so that you can have menus that fit your website. You can also use animation for your menus with 20 different options available for that feature.
Features That Makes MDF Mega Menu Plugin a Great Choice:
20 animation options for mega menus
Static menus
Fixed menus
Sticky menus
Trigger mega menu with click or mouse hover
Add customer content to your menu with WordPress editor
Simple assembly process
Highly responsive

Hero Menu has a fast and user-friendly interface. You can add and drop various items for products, categories, contact, and subcategories among others.
Features That Makes Hero Mega Menu Plugin a Great Choice:
Drag and drop menu structure builder
Easy mega menu builder
270 icons by Elegant Themes
Sticky menu

UberMenu is a great responsive WordPress mega menu plugin that will help your site stand out more. Its features include:
Custom Content & Widgets
Create beautiful menu layouts
Automatic Item Generation
Tabbed Submenus
Enhanced Item Settings UI

After installing Wow Side Menu, you can improve every piece of content that has important information. It is compatible with Modal Windows, which allows dialog and modal windows in the side panels of the site, making the user experience more friendly.
The Floating menu can be used along with Modal Windows to show all types of notifications. You can assign a sidebar as part of the site's navigation using anchor links.

Sky Mega Menu is another good-looking and clean mega menu plugin that comes with a bunch of features like:
Unlimited Number of Levels
Beautiful CSS3 Animations
361 Vector Icons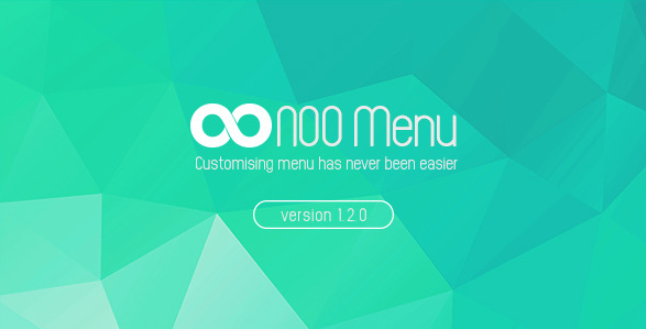 NOO Menu is an amazing mega menu plugin in which anything can be customized in an interactive admin interface.
Its features include:
Real-time preview in backend
12 column grid
9 Preset Styles and continue adding
Unlimited Saved Styles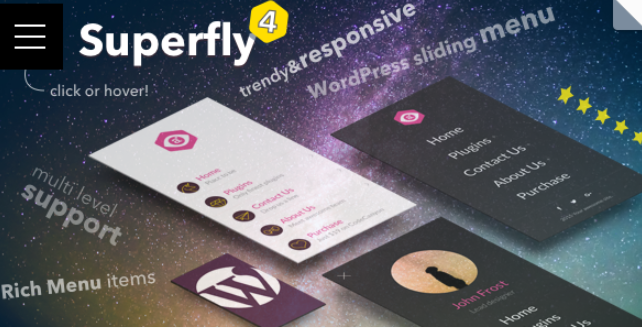 Superfly is a multipurpose WordPress mega menu plugin. It allows users to make full-screen menu, icon toolbar, and vertical push/sliding/static navigation.
Features That Makes Superfly Mega Menu Plugin a Great Choice:
Trigger settings
Various menu modes
Rich elements
Smooth scroll
Rich menu button settings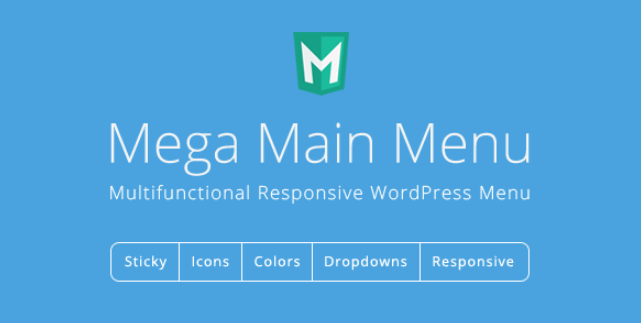 Mega Main Menu is very simple to use and yet it is very effective. It has become quite popular in the WordPress community because of its amazing features.
Features That Makes Mega Main Menu Plugin a Great Choice:
10+ Dropdown
Unlimited colors
600+ Google Fonts
1600+ Vector Icons
WPML compatible
Amazing support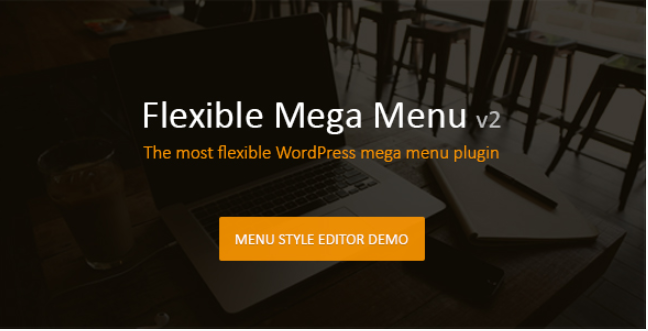 Flexible Mega Menu is a highly responsive WordPress mega menu plugin. It offers more than 300 ready to use styling options so that you can give your website a fresh look. The plugin is great for creating sticky headers on your website. The headers will stick to the top while you are scrolling down your website.
Features That Makes Flexible Mega Menu Plugin a Great Choice:
Configure the content and styling of any navigation menu, including widgets navigation menus
Menu styles and items settings editors, developed using the latest WordPress features
Compatible with WordPress Customizer
Multi-menu support
Translation ready
Cross-browser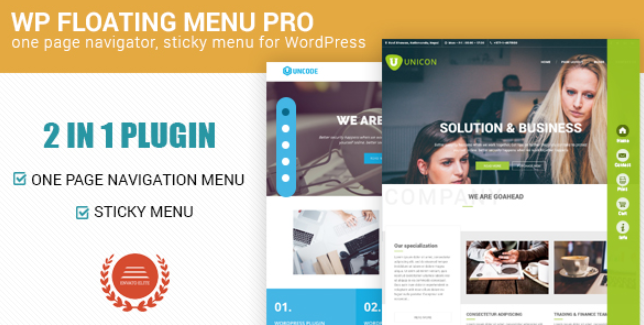 WP Floating Menu Pro comes with powerful customization features that include custom layout design options that will make your menus look at their best. You can create amazing sticky menus that will stick to the header as your users are scrolling down your website.
Features That Makes WP Floating Menu Pro Plugin a Great Choice:
13 template layouts
Unlimited number of menus
Page-wise configurable menu
Responsive to different screen sizes
Sortable menu option
7 different menu bar positions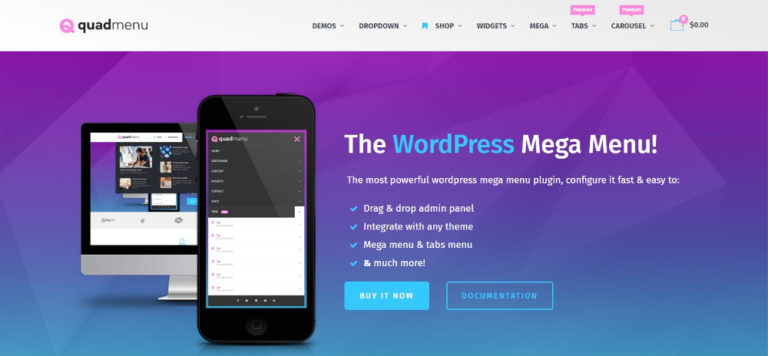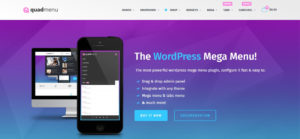 Quadmenu is a great WordPress mega menu plugin that is designed for both beginner users and developers. The plugin comes with a drag and drop functionality that lets users easily create their mega menus without any programming skills. In only $20 you can get this amazing mega menu plugin from Codecanyon. 
Features That Makes Quadmenu Plugin a Great Choice:
Drag and drop builder

Support for multiple menu locations 

Customizable menus 

Sticky menu 

Comes with Google fonts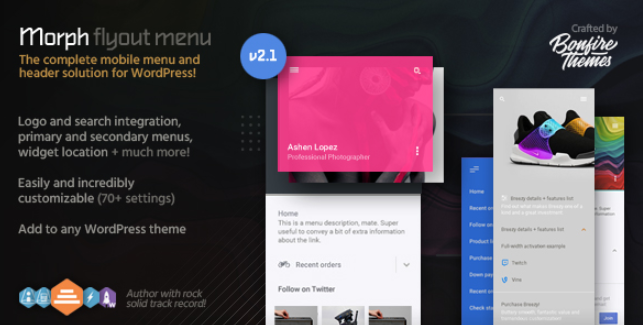 Morph is a highly customizable WordPress mega menu plugin. It is also highly responsive as it works seamlessly with desktop, mobile, and tablets. Morph is extremely user-friendly. The plugin gives you full control of all the elements of your website's menus.
Features That Makes Morph Mega Menu Plugin a Great Choice:
Multi-level accordion menu and widgets
70+ customizable settings Super clean, beautifully animated design
Highly customizable
Morph uses the built-in WordPress menu builder and customization tools, making the plugin lightweight and allows you to use tools already
familiar to you
Slide in the menu from either left or right side
Choose from multiple menu button styles and animations
Add a label to the menu button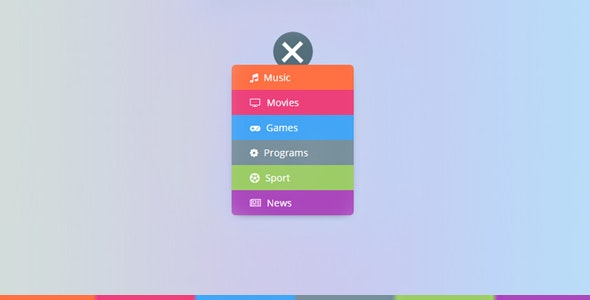 Toggle Menu is one of the most popular WordPress mega menu plugin that is lightweight with a clean design and user friendly. In just $24, you can download this great mega menu plugin directly from Codecanyon. 
Features That Makes Toggle Mega Menu Plugin a Great Choice:
Mobile menu 

Lightweight and fast 

Regularly updated for compatibility 

Compatible with any theme
Conclusion
The menu of your WordPress site will stand out in terms of unique functions and appearance with the help of the mentioned WordPress mega menu plugins. Not only on the desktop, but also for mobile app navigation, it can help if you can use a suitable plugin. If you think you can contribute to the list, do let me know down in the comments.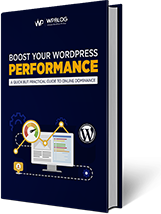 Create Faster WordPress Websites!
Free eBook on WordPress Performance right in your inbox.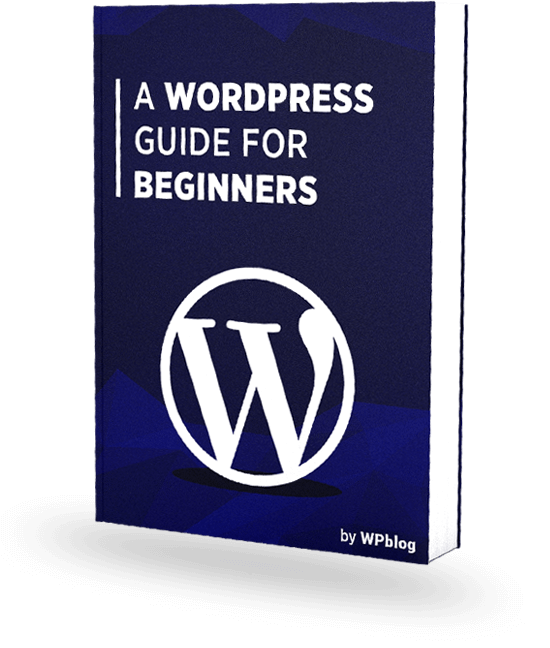 Create Faster WordPress Websites!
Free eBook on WordPress Performance right in your inbox.