Understanding Categories and Tags in WordPress
— November 23, 2016
•

3

Minutes Read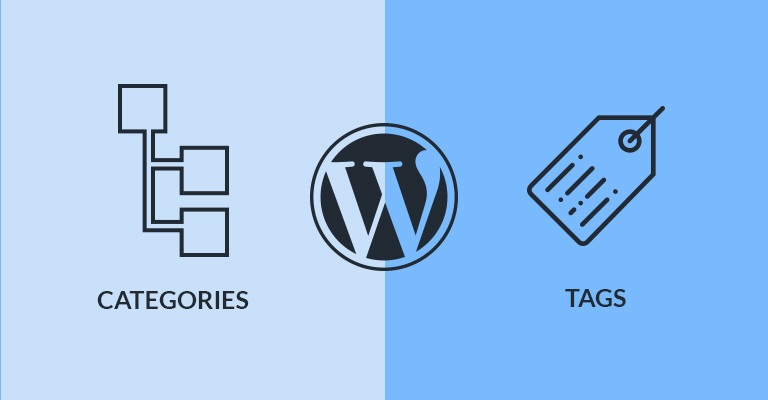 There are two ways of organizing posts in WordPress namely, Categories and Tags. However, in technical terms, they are addressed as Taxonomies. Today, I am going to discuss what Categories and Tags are And how do they differ from each other. I will further shed light on how one can organize WordPress Posts using Categories and Tags.
So let's begin,
In order to fully understand how both taxonomies differ from each other, I intend to define them individually.
Categories in WordPress
Speaking of Categories in general terms, Categories can be defined as an assortment of selected random items into sets of similar groups. Similar is the case in WordPress; Categories are hierarchical structuring where terms can have relationships to each other. However, they are organized as parent and child groups.
As a WordPress user, you use Categories to assemble Posts on your website in an orderly manner. It helps your site to be more SEO and User-friendly.
The best example of Parent/Child Category hierarchy is assuming that you have a Category named Cars. All the other subcategories of the category such as Hyundai, Suzuki, Honda, Lamborghini, Ferrari, etc. will be placed under the Category, Cars. Here, Cars become the parent Category, while other subcategories become the Child Categories.
Adding Categories to your WordPress Post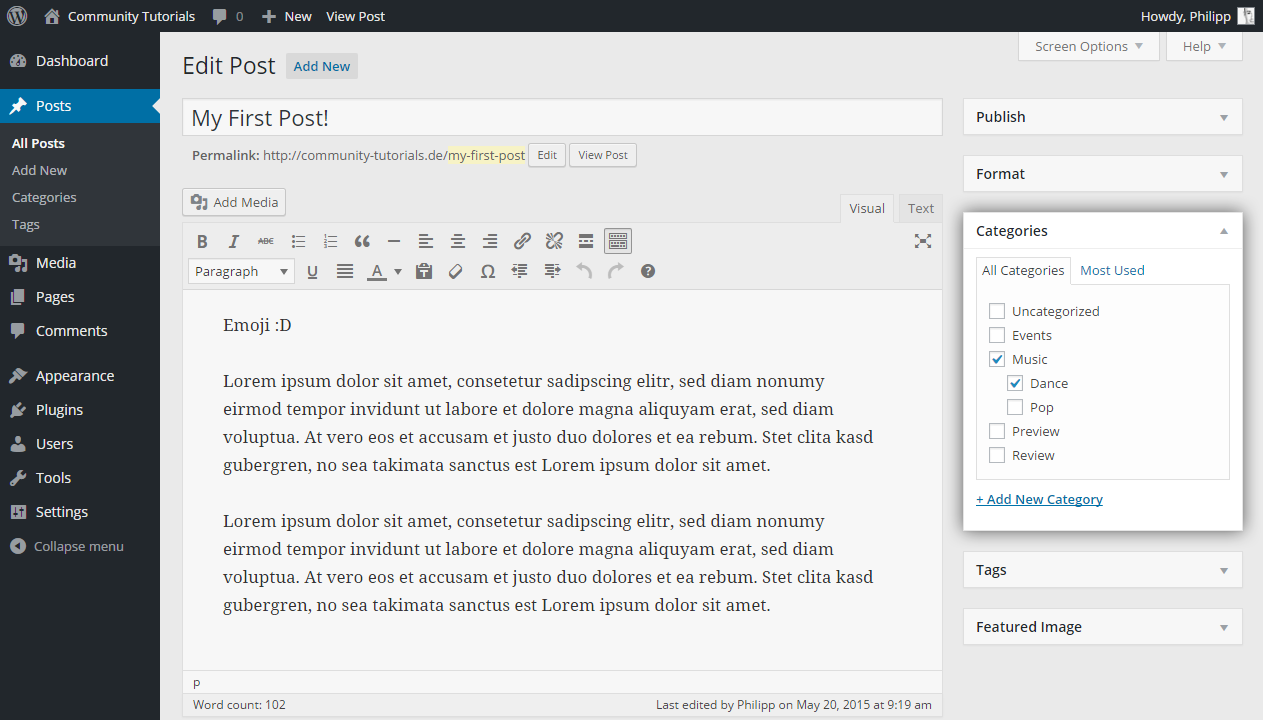 Categories can be prepared while writing a post on WordPress. You can find a categories' meta box within the post editor screen. A list of existing categories is shown if your website is already established. You can check the specified category of your post by checking the box next to the category name. If you want to create a new category then you can simply create it by clicking +Add New Category link.
Assuming that you are not satisfied with the category that you recently created, you can easily delete it. All you have to do is hover over the category option and select delete category.
Once you are done with selecting the category of your post, all you have to do is hit draft or publish to save it in your WordPress database and display it on the front end of your website.
Tags in WordPress
In the most basic sense, Tags are keywords that you provide for your WordPress Post. Tags, unlike Categories, aren't organized in a hierarchical structure. They are just random words separated from each other by commas. No such relationship exists between the terminologies used as Tags in WordPress.
If a post remains uncategorized on your website, it can be identified and placed on your website in accordance to the Tags specified for the post.
Adding Tags to Your WordPress Website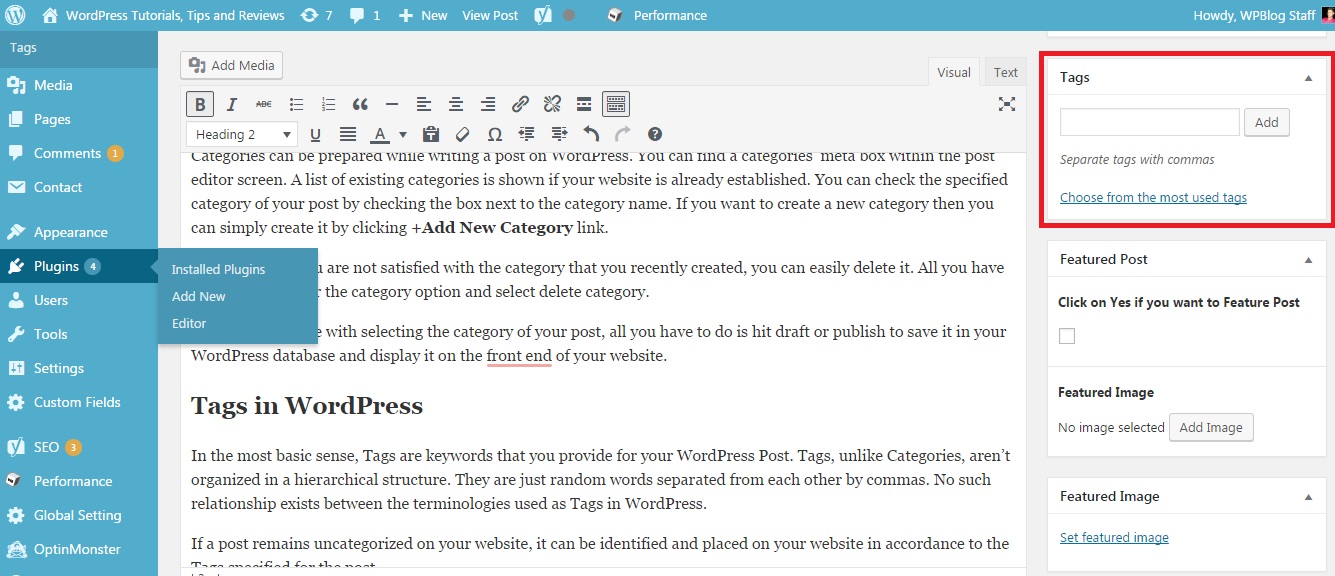 Tags are added to your WordPress Posts in order to organize your blog content for easy navigation. It organizes your website content in such a way that your visitors find it easy to navigate and find their way around your website more easily.
In order to add Tag to a new post on your WordPress website, simply visit your WordPress admin area and select Posts. Select Add New and write a new post for your website. When you are done with creating a new post, you can simply add tags to it by typing specific words related to your post in the Tags field. It is commonly located on the right of your Post Editor page. When you are done adding tags, just click the Add button.
As far as limitations are concerned, there isn't any particular limit. You can add as many tags you want to your WordPress post.
Hopefully, this article came in handy for our readers to understand what Tags and Categories in WordPress really are. If you use Categories and Tags within your WordPress pages, then do let us know how you use them. Our comment section awaits below 🙂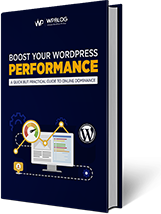 Create Faster WordPress Websites!
Free eBook on WordPress Performance right in your inbox.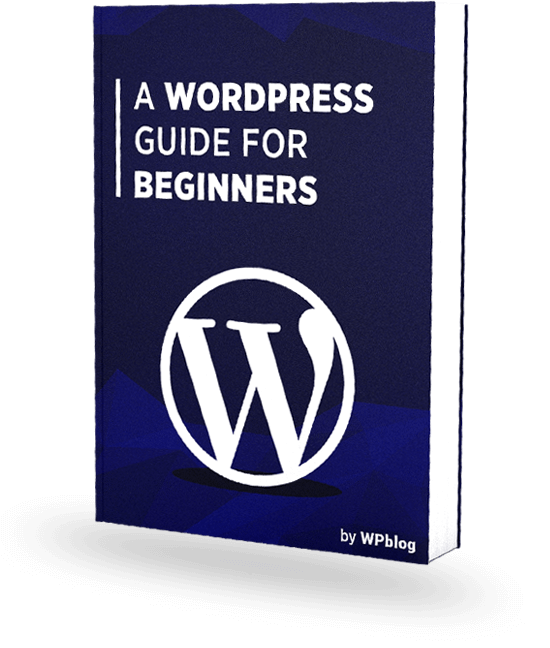 Create Faster WordPress Websites!
Free eBook on WordPress Performance right in your inbox.