How to Create a Facebook Slider in WordPress
— September 15, 2017
•

3

Minutes Read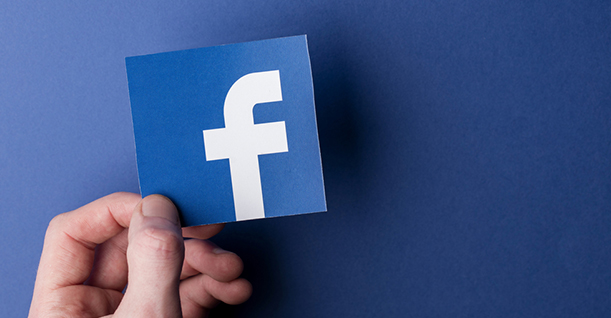 Ever since WordPress was released, it has taken the world by storm. More than 25% of the websites in the world are powered by WordPress.
Facebook has managed to grab hold of a major chunk of user engagement among other social media channels. Using Facebook is an effective and low budget marketing tactic for your business.
So, have you ever thought about integrating Facebook and WordPress?
Imagine the benefits of doing so.
Suppose you have a WordPress website and a Facebook page as well. How cool would it be to showcase all your Facebook posts on your WordPress website in real time?
Well, that is exactly you'll learn today. In this article, you'll learn how to make and publish a Facebook post slider on your WordPress website.
Why the slider format?
Well, you could display your Facebook posts in whichever format you want, whether it be sidebars, individual pages, or widgets.
But why slider?
Sliders have the unique ability to grab a user's attention. What would grab your attention? A boring sidebar widget or a beautiful slider with amazing transition effects?
A slider for all your latest Facebook posts is what you need to increase user engagement on your WordPress website. You can put your social media content on your WordPress website to boost your online presence.
How to create a Facebook slider in WordPress?
I'll demonstrate how to create a Facebook slider using SlideDeck. SlideDeck is a responsive WordPress slider plugin. Creating beautiful sliders in just a few minutes is what this plugin is about. Use it to promote content, place CTA's and much more on your WordPress website.
Let's get started.
Step 1: Install and activate SlideDeck
First, you'll have to download SlideDeck, which is free. It comes with three lenses, templates, and dynamic sources and one add-on. You can buy more of these at a very low price.
After getting your free copy, install and activate the plugin.
You'll be needing the Facebook dynamic source (sold separately) for creating a Facebook slider.
Step 2: Create a WordPress post slider
Now you're all set to create your slider. Go to SlideDeck » Manage » Create SlideDeck. Here, click on 'Create SlideDeck' under Dynamic Source.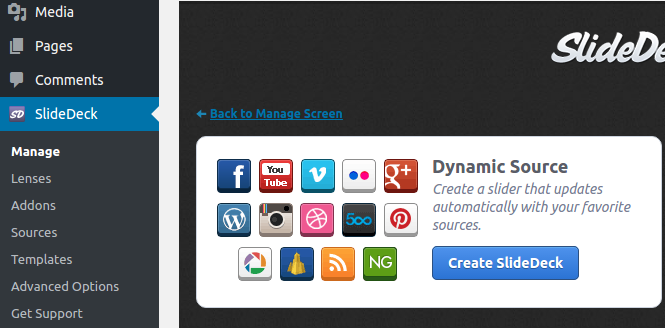 Now, choose the Facebook source.

Step 3: Configure your Facebook source
To configure your Facebook source, click on the Facebook button.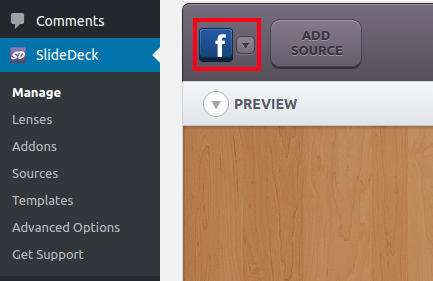 After clicking on it, a new window will pop-up. Here, you'll have to enter your Facebook page name, choose which posts to show, and access token.
To get the access token, click on 'here.'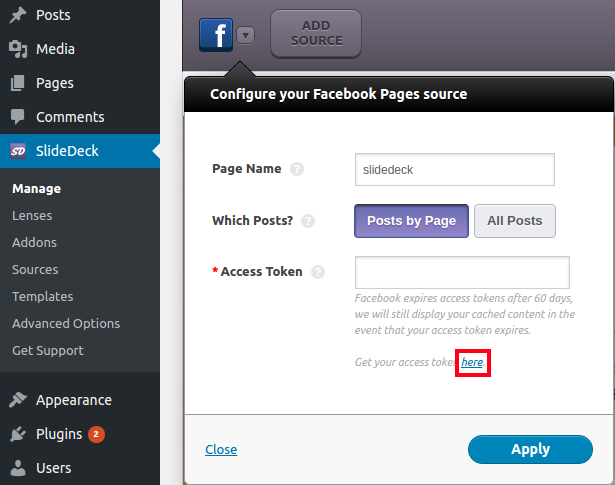 After that you'll be redirected to a new window wherein you'll get your Facebook access token.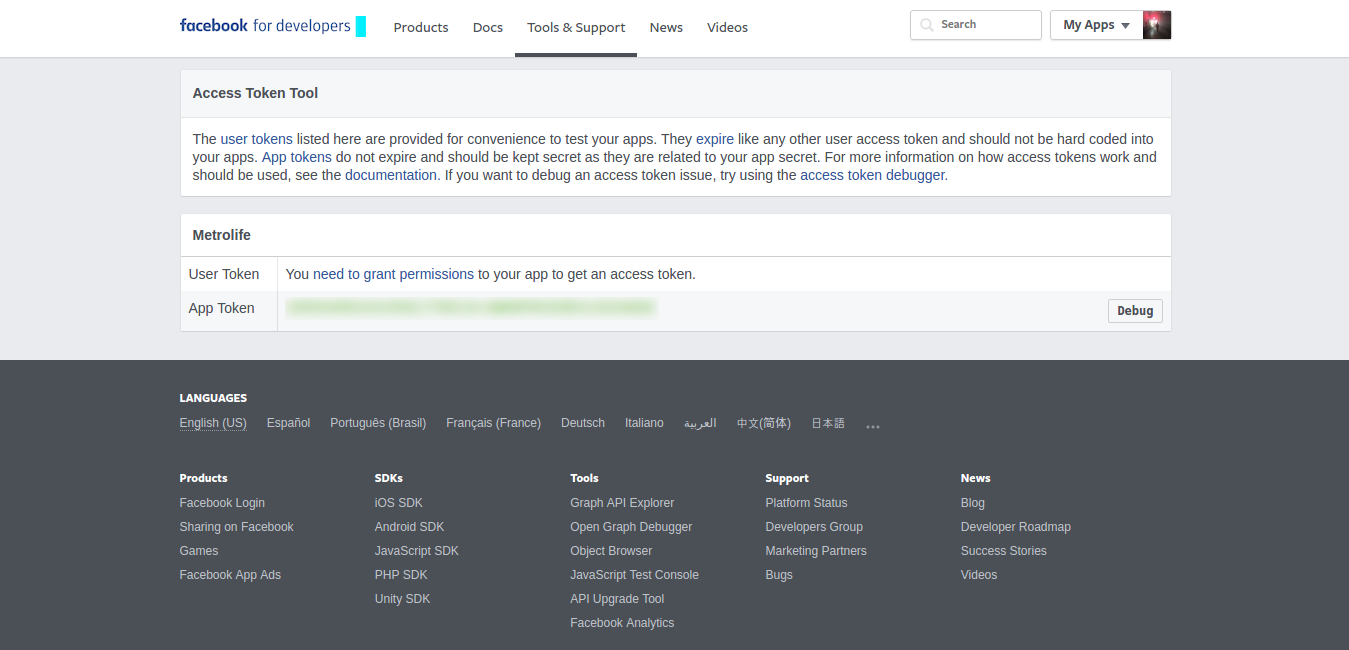 Paste the access token and click 'apply'.
Your slider will be created.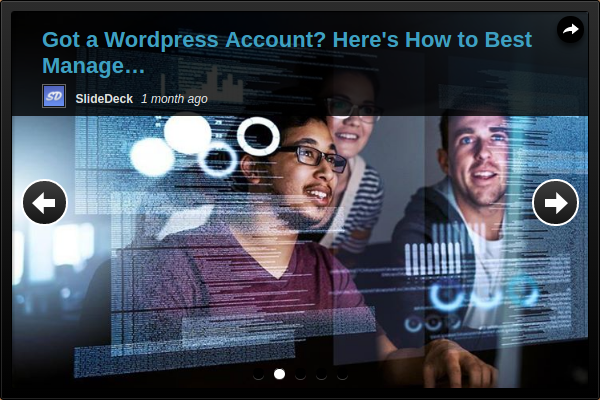 Step 4: Publish WordPress Facebook slider to your website
It's time to publish your slider. Click on 'Save SlideDeck' button present at bottom right corner. Select any of these methods mentioned below to publish your slider.
That's it. You've created and published your very own Facebook slider!
Now that you've learned how to make a basic Facebook slider. You can unleash the power of SlideDeck and use its plethora of features such as different arrow styles, navigation styles, fonts, lenses, templates and more to create unique sliders for your WordPress website.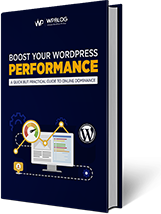 Create Faster WordPress Websites!
Free eBook on WordPress Performance right in your inbox.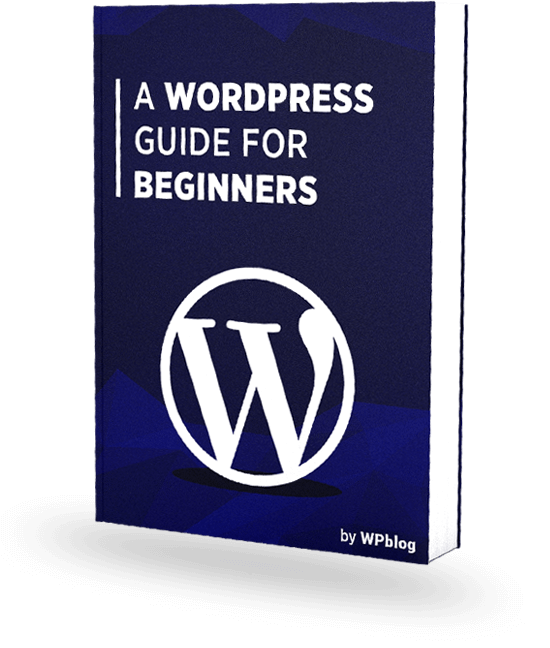 Create Faster WordPress Websites!
Free eBook on WordPress Performance right in your inbox.