weForms Review – The Newest Addition to the Contact Form market
— September 6, 2017
•

4

Minutes Read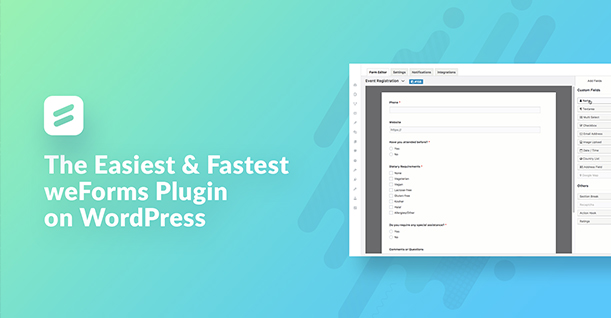 Contact forms are in huge demand and to keep up with those demands, there are plenty of contact form plugins on the market. Few of these plugins are truly remarkable while others have either high price rates or few features.
weForms is one of the latest additions to the contact form market. It is powered by a popular frontend posting plugin named WP User Frontend. weDevs, the maker of these two WordPress plugins, claims to have conducted thorough research on the contact form market. It also claims to have solved the issues users are facing with existing form plugins.
Why weForms?
A contact form is an absolute must for any kind of website. For years, website owners have been stuck using plugins that are not only expensive but also low on features. But with this new free contact form plugin from weDevs, you are getting a package of the industry standard features to maintain your website.
How weForms can Impact the Market
A decade back, WordPress author Takayuki Miyoshi brought a revolutionary change when he released the Contact Form 7. It was the first ever complete contact form plugin that people could use for free. Over 60 million downloads and 3 million+ active installs inspired companies to come up with next-gen contact form plugins like Ninja Forms, Gravity Forms, WP Forms etc.
With time, both user expectation and technology evolved. Imagine having an efficient, user-friendly and powerful contact form plugin that doesn't cost a dime at your disposal. You could finally stop worrying about the absurd amount of money you have to spend to buy a 1-year professional license to use a contact form plugin.
weForms also comes with a free contact form migrator with which you can transfer your forms to weForms with just a single click.
Good Things That Comes Free
The idea is to give you many features in the FREE version that would have otherwise cost you more when using other plugins. You will easily understand this when you visit weForms' pricing page.
Just to give you a brief overview, these are some of the things that come with weForms:
An easy-to-use form builder with features like drag and drop & live preview
Single-click-form templates for faster workflow
20+ custom fields for advanced forms
Short-code based forms to publish in the frontend
Form submission notifications for both admin and user
Customizable email templates with short codes
Submission management
Export/ import forms and entries
FREE slack integration
Email entry restriction, scheduling and many more.
Quicker than any other Contact Form Plugin
After using weForms, we found out that weForms is lightning fast. Why is that the case? We got to know about it after digging further.
It has been developed using Vue.js and all of the actions are performed on a single page. This has significantly reduced the loading time and you can get a buttery smooth experience while creating contact forms.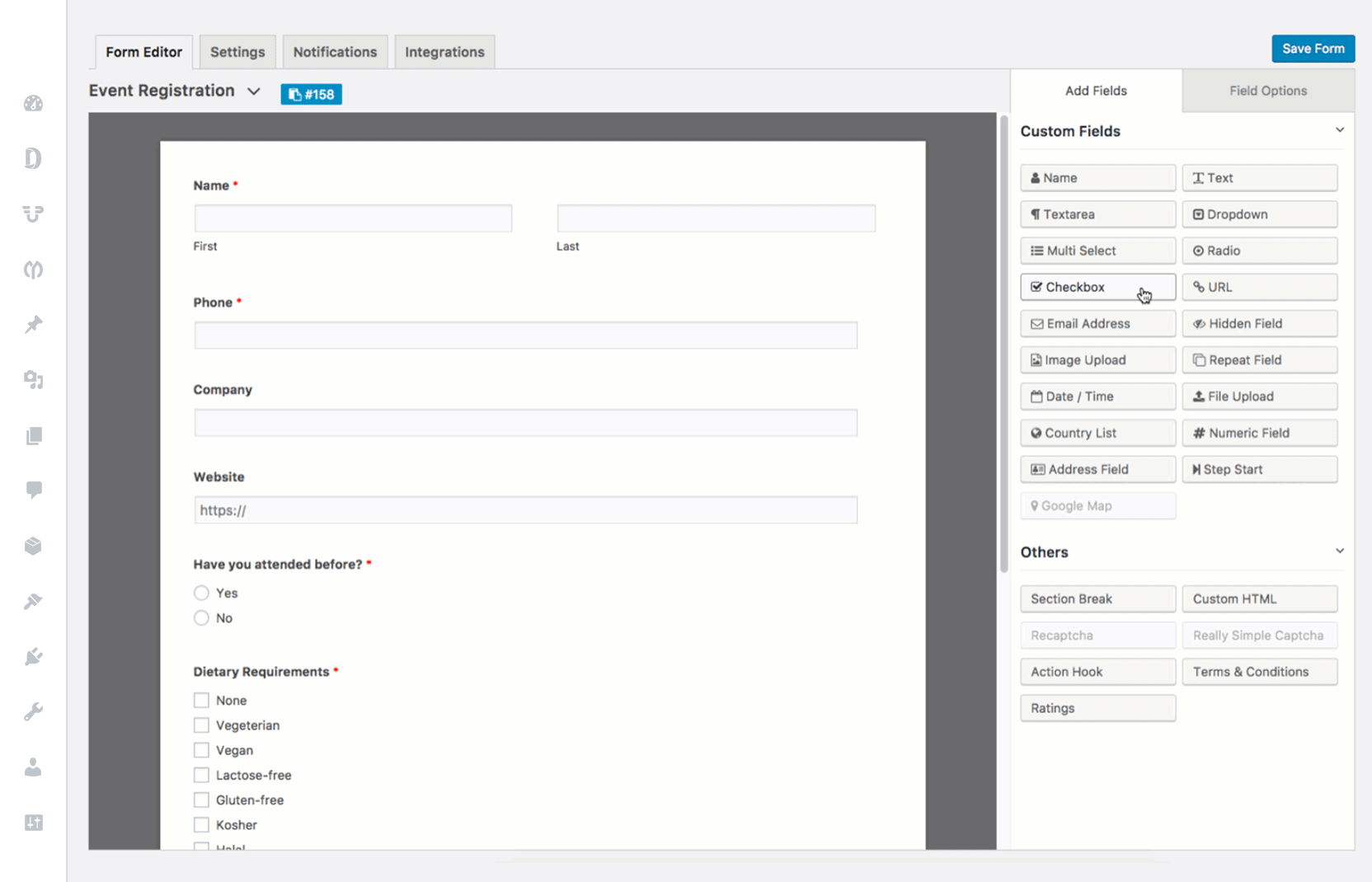 Easy Usability for Mass Users
In order to make their forms look and act exactly the way they want to, most people require professional help. It felt like weForms gave extra efforts to maintain its easy usability.
Users can easily get started now with templates designed for common tasks. Also, the builder lets you see that changes you make to your form in real time. You can drag the elements into the form from a sidebar and also customize it from there. Isn't it a great convenience?
Highest Priority to Email Marketing Services
The very popular MailChimp and MailPoet integrations have been added in the personal package. So, with each submission, you will be able to expand your contact list to your email marketing platforms and reach out to more people. weForms already has more than 10 email marketing integrations and more are on their way.
Dive into the Sea of Awesome Features!
weForms is loaded with tons of useful features for both the FREE and Pro versions. Here are some of the highlights of weForms!
One-Click Deployment
Create world class forms quickly with the plugin's predefined customizable templates. Just one click and your entire form is ready to be deployed!
Drag & Drop Builder with Live Preview
Though it is not a completely unique feature of weForms, we found it to be really handy. It helped with designing forms faster as well as drag and drop form elements from the option-enriched sidebar.
The form builder responds and updates in real time, so you can get an instant preview of how your form will look as you build or edit it.
Manage Submissions Data
The data that you get through weForms is extremely valuable. weForms has made the process of viewing and managing data very smooth. You can also convert all your data into .csv format and export it to wherever you want.
Customizable Email Notifications
Email notifications are important as it lets you become aware of how your forms are being used. You can create multiple custom notification settings on each form with the advanced email forwarding feature in weForms. Also, you can create templates with hooks quick and easy.
Export / Import Forms
Export your weForms to the supported services using API. We tried it with a couple of integrations and were very impressed with its quick responsiveness.
Forms Entry Restrictions
This is an exclusive feature that we don't get to see in most of the FREE contact form plugins. With weForms, you can restrict the number of entries or even disallow someone from submitting forms. This can come in handy if you are thinking about running an exclusive campaign.
Final Thoughts
We tried to do some experimentation with weForms and to our utter delight, it looks like we can build all types of contact forms using it. From basic registration forms, feedback forms to more advanced survey forms, quiz forms, job application forms- everything can be built using weForms.
If you think it feels too good to be true, then give weForms a try and check out for yourself.
This video will help you to get started with weForms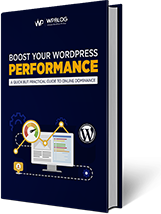 Create Faster WordPress Websites!
Free eBook on WordPress Performance right in your inbox.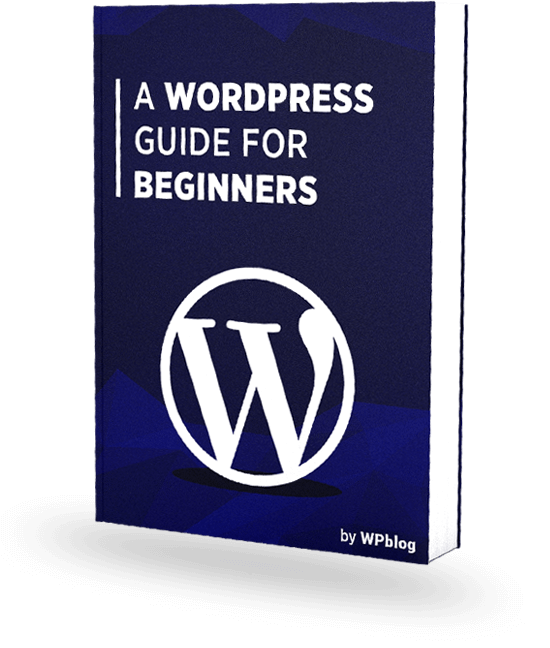 Create Faster WordPress Websites!
Free eBook on WordPress Performance right in your inbox.