Top 10 Plugins to Automate Your WordPress Website and Make Life Easy
— August 24, 2018
•

8

Minutes Read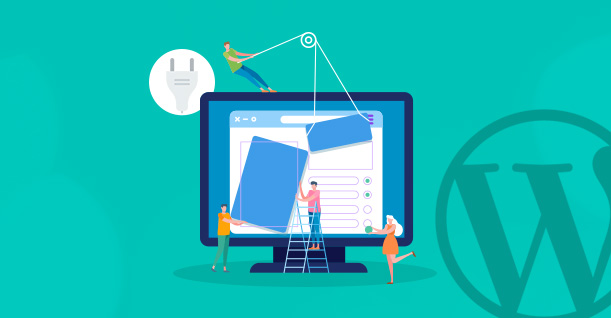 With the advent of automation in the world of online business, tasks have become simpler and easier to execute. In such scenarios, wouldn't it be great if you could automate recurring marketing tasks and do everything else while saving time efficiently?
If you are thinking to work for your goals manually, stop right there. Not only because it is going to be hectic to keep a track of things manually, but quite impossible as well.
That's the reason WordPress plugins exist in the first place.
When it comes to extending and adding functionality to a WordPress website, plugins turn out to be the most beneficial tools. Although most of the times, your niche market gets to decide the types of plugins you should be using, still, there is a handful of them that are accurate for almost every website.
With the right type of WordPress plugins, not only can you automate your website, but can even provide personalized user experiences to your audience.
So, here are the top 10 plugins that can easily automate your website and can make your life easier and simpler.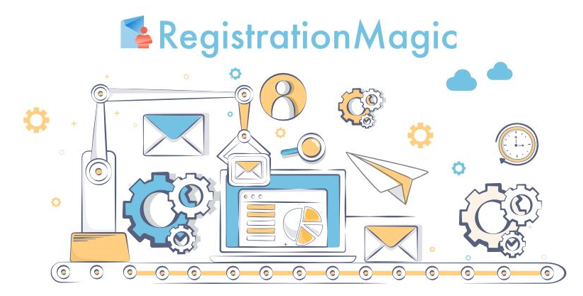 When trying to automate form operations on a WordPress site, you'll find that most form plugins are severely lacking in features. However, RegistrationMagic fills up that user demand quite elegantly.
You automate operations by creating automation tasks within RegistrationMagic. Within a task, there are five key rules on which to automate form operations. You can accomplish automation of a wide range of form operations with these rules. Such as…
Activate user accounts upon form submission that are currently deactivated.
Activate user accounts that filled in the registration form after, or before, a specified time.
Send different preset emails to users filling up specific values for a form field.
These are just a few quick examples. Dive deeper, and I am sure you'll find enough reason to stick with RegistrationMagic for a very long time.
WPLegalPages

One of the biggest mistakes that most website owners commit to is not displaying appropriate legal pages on the site. Since the lack of these pages may cause trouble in the future, it is essential to put them on the site before it is too late.
With the help of WPLegalPages, you can easily generate up to 25 legal pages for your website,
including Terms & Conditions, Refund Policy, Privacy Policy, Disclaimer, Affiliate Agreement, External Links Policy, and much more.
Furthermore, this easy-to-use plugin even lets you edit pages as per your convenience. Not just that, you can even add responsive pop-ups on your website with this plugin. Therefore, if generating WordPress legal pages seems to be a hassle, this plugin will take away all your problems.
Get WPLegalPages
CoSchedule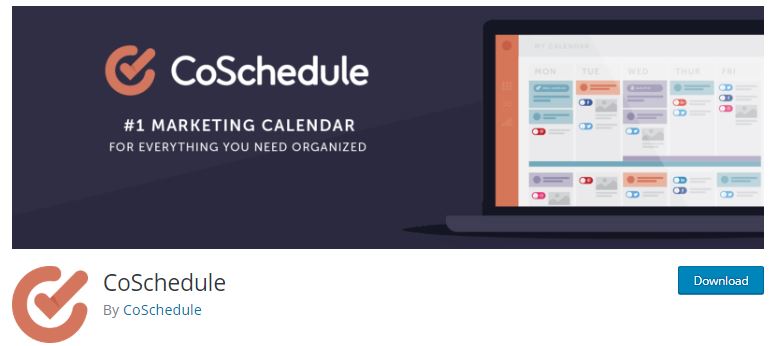 Over a period of time, online marketing, planning, promotions, and execution techniques have undergone several changes. When it becomes exhausting, CoSchedule turns out to be a boon. This all-in-one editorial calendar can assist you in organizing everything important in one place.
Right from creating a unified workflow for projects to collaborating with your team, this plugin is the ultimate solution for multi-tasking. CoSchedule lets you plan and schedule marketing content, blog posts, and social media content with drag and drop method.
You can even create messages and add images along with links right from the calendar. With colorful icons and labels, you can seamlessly categorize filters and content. Furthermore, you can even integrate this plugin into other tools and get an insight into significant analytics.
Get CoSchedule
Smush Image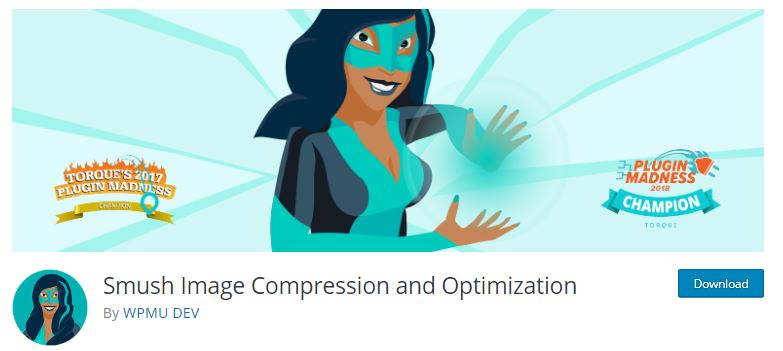 While there is no denying the fact that images are an integral part of a website, it is also true that sometimes, they consume way too much space to slow down the entire site. In such a situation, optimizing and compressing them is the only option left.
This free WordPress plugin lets you do just that. With Smush Image, you can optimize, resize, and compress your images within a matter of minutes. Over the years, this plugin has managed to provide excellent services, which in return, has received several awards and accolades for being the best.
Here is the list of other great image compression plugins list
Get Smush Image
Sleeknote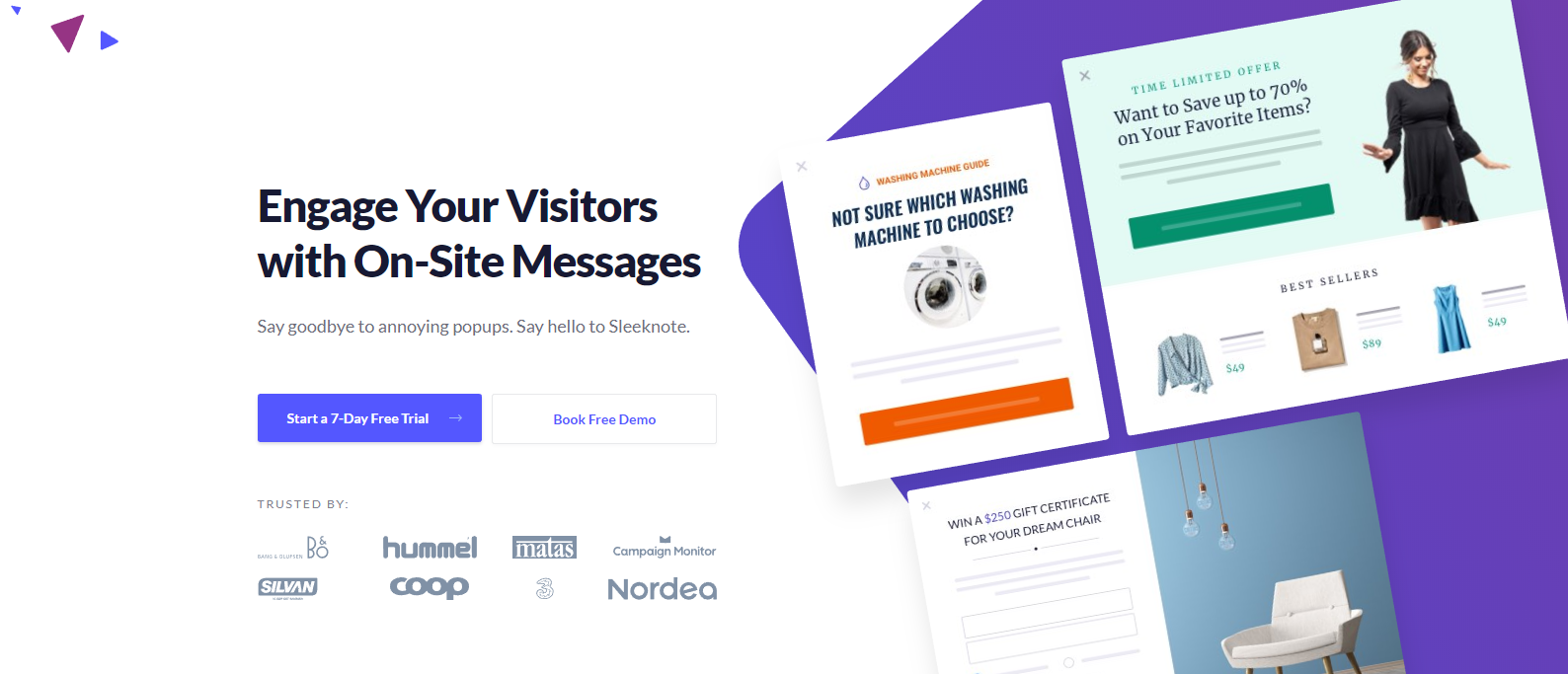 Sleeknote is a customer engagement tool for ecommerce businesses, used to engage visitors and turn them into paying customers. Increase sales and convert one-time visitors into email subscribers with intelligent popups or slide-ins. Customize every single element in your Sleeknote in the user-friendly drag-n-drop editor, and target specific customer segments with Sleeknote's advanced rule engine.
Sleeknote is easy to implement so you can build a beautiful, eye-catching Sleekboxes without the need for a developer, and it works with every CMS and e-commerce platform. Sleeknote can easily be integrated with your favorite email service provider so that all of your new email subscribers are automatically transferred to your email list
Get Sleeknote
SurveyFunnel
Understanding what your audience is searching for and converting them into customers is surely no toddler's game. It takes years of knowledge and precise work-experience to reach up to that level. However, what if there was a plugin that could handle your leads without any hassles?
Yes, that's true. SurveyFunnel is one of the most considerable plugins that captures competent leads, keeps your audience engaged, provides customer insights, and generates sales funnel on your behalf.
The fact that several top marketers have been using this plugin to the best of their capabilities makes it worth a try. Furthermore, this plugin even collects visitors' information, builds email lists, creates target segments, and much more.
Get SurveyFunnel
Yoast SEO

Playing around with a search engine's algorithm in hopes of ranking higher isn't the proper way to grab attention. Obviously, everyone wants to rank their business higher. And for that, Search Engine Optimization plays an important role.
Since executing SEO manually can be laborious, and you may not even be assured of adequate results, Yoast SEO is the plugin you should integrate into your website. Since 2008, this plugin has maintained a high stature like a king.
Millions of users are enjoying the benefits of this plugin across the world. The plugin boasts about its advanced XML sitemaps functionality. It has full administrative control over breadcrumbs. To evade plagiarised content, this plugin helps in setting up canonical URLs.
You can also check out some other great alternatives to Yoast SEO
With this plugin, you can even add titles and meta descriptions to your posts and pages. Furthermore, you can even get several features in the premium version of Yoast SEO.
Get Yoast SEO
Just Writing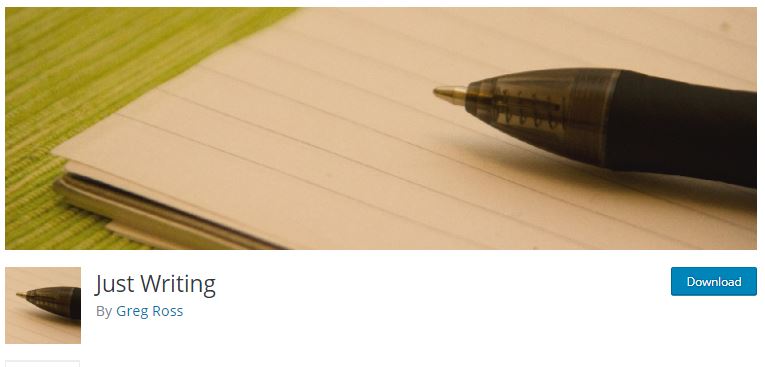 The art of writing always calls for an undistracted environment, doesn't it? Regardless of the quality of content you've generated, sometimes, you may want to go a step more to ensure that the content isn't lagging behind.
However, this WordPress plugin ensures that you aren't alone in the race of creating something remarkable. With Just Writing, you can insert several new commands, such as Address, Align Full, Paragraph, Background Colour, Block Quotes, and much more into the Distraction Free Writing Mode.
Furthermore, you can even remove the fade effect, lighten the title/body border or hide it, hide the word count option, hide the editor mode bar, put the toolbar in the center screen, add an optional preview button, and much more.
Get Just Writing
WPRaffle
Although there are several ways to increase subscription lists, giveaways can be the easiest one. And now, you can even automate your giveaways. With WP Raffle plugin, you can organize a giveaway for shares, tweets, likes, products, and services.
The best thing about this plugin is that it doesn't require you to be a coding pro. All you have to do is launch the plugin and you can organize an amazing giveaway. WP Raffle lets you select entry type, add visitors' data to mailing software, set up for social media, select timing, export data, auto-validation, add multiple prizes, and do much more.
Get WPRaffle
Pretty Link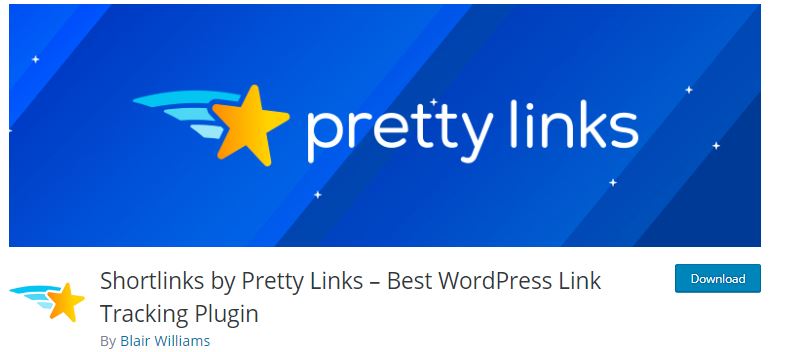 Moving forward, Pretty Link is another WordPress plugin that can make your life easier. With this plugin, you can easily shorten links with your domain name. Not just it allows you to create links, but it even tracks hits on the URL and provides a detailed and full report of the source of the link, OS, host, and browser used.
If you are associated with affiliate marketing, this one plugin would be quite beneficial for you. You can even download the click data in CSV format for future use. As if that wasn't enough, you can even send your links in an email directly from your WordPress admin panel.
Get Pretty Link
OptinMonster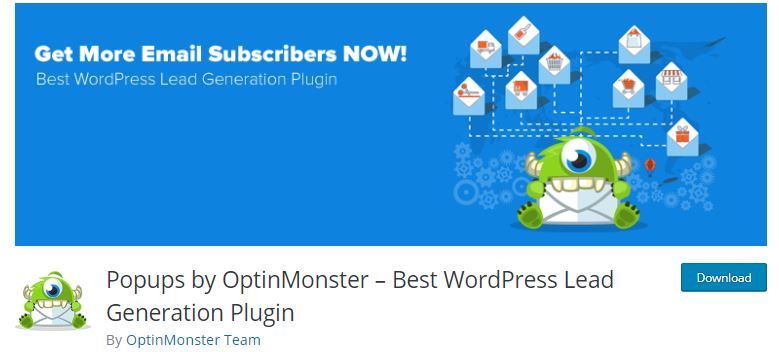 Today, a majority of websites are struggling with high bounce rates. And the reason behind it may vary. Visitors coming to your website, reading blogs, and just leaving would be frustrating. More so, when you have a higher bounce rate and lesser conversion rates.
In such a situation, OptinMonster can be your ultimate friend. With this plugin, you can grow email lists and gain more subscribers by putting up pop ups and several other types of conversion enticing forms.
Get OptinMonster
With an easy-to-use form builder, you can create different types of forms and campaigns, including floating headers & footer bars, sidebar forms, in-line forms, welcome gates, mobile-specific forms, and much more.
OptinMonster is one of the most preferred choices for other marketers. Read the best plugins for content marketers are using
Editorial Calendar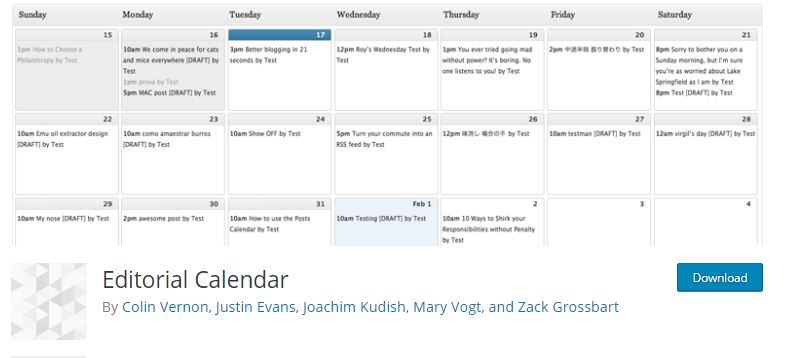 Last but not the least, Editorial Calendar is the plugin that can always help you be right on track. Since WordPress doesn't let you take a sneak peek at the scheduled posts easily, this plugin will provide you with an overview of the scheduled posts.
You can even drag & drop your posts to move them and can edit them right there in the calendar. This plugin surely makes managing the entire month's posting easier.
OmniKick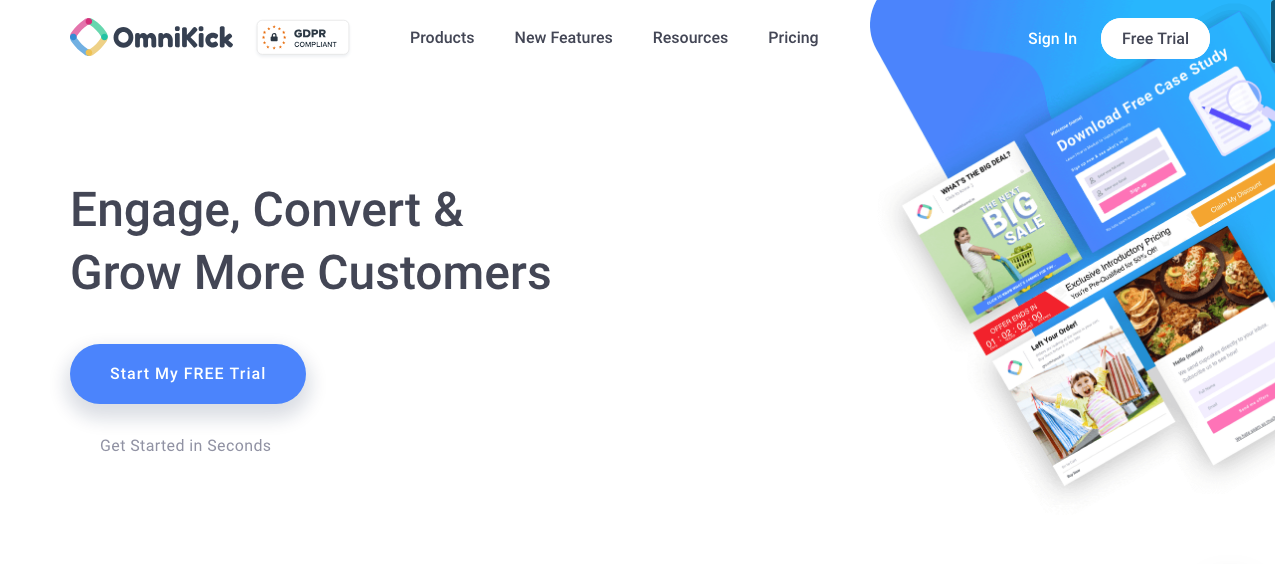 Most websites in today's time are struggling with a low-quality email list. It is difficult to identify engaged and potential visitors and even more difficult to convert them into a qualified lead. Genuine customers are dropping off right before checkouts and not coming back again.
So OmniKick brought a set of tools to eliminate these constraints. By this platform, you can quickly build a highly responsive email list and convert them into social media followers by advanced personalization features. You can make your subscribers happily share your offers or contents on social media. You can send real-time and customized push notifications as well.
It includes 5 different lead capturing forms like popups, sliders, floating bars, in-line forms and full-screen welcome gates. The edit panel is super easy and just takes few clicks to customize and launch a campaign. It has the most advanced display rules engine and funnels sync option to avoid duplication.
OmniKick is extremely popular in the ecommerce sector. It is one of the most popular apps in the Shopify app store as well
Get OmniKick
Conclusion
For those who don't like to go through a complicated way but an easier one, WordPress is the ultimate solution. So, if you are also a WordPress website owner, the above-mentioned plugins will surely help you take things to another level. Try them out as per your convenience and reap their benefits.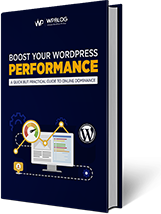 Create Faster WordPress Websites!
Free eBook on WordPress Performance right in your inbox.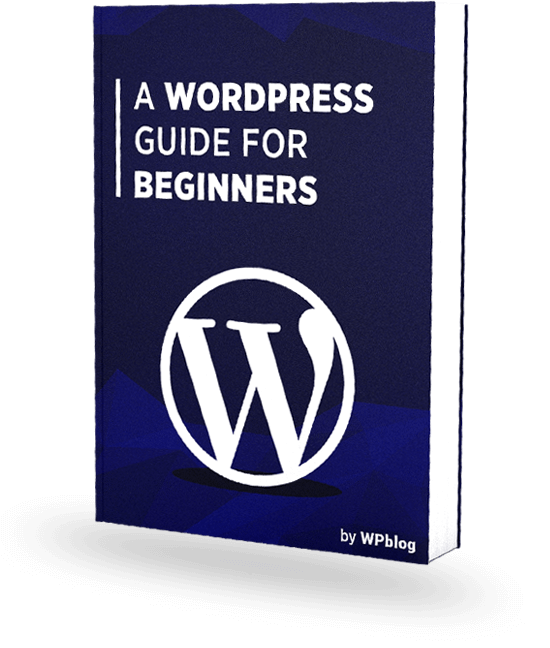 Create Faster WordPress Websites!
Free eBook on WordPress Performance right in your inbox.